Keith Richman has been involved with multiple startups which have grown and been bought fast. He's now working on two new ventures, and scaling what's next in consumer goods and brands to the public. 
During our interview on the DealMakers Podcast, he shared some of the successful companies he has been a part of, the key ingredients and steps to taking a business idea to real magic, and his take on choosing board members and startup ecosystems. Plus, what you do when you sell your company for millions of dollars.
Listen to the full podcast episode and review the transcript here.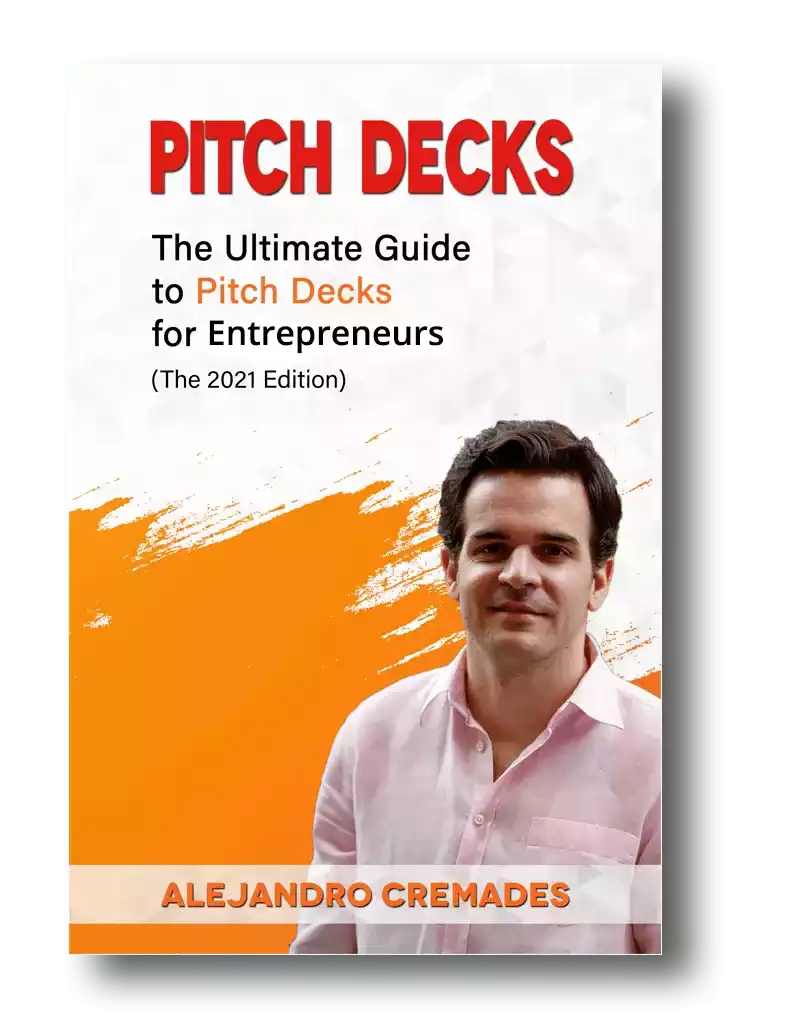 *FREE DOWNLOAD*
The Ultimate Guide To Pitch Decks
Here is the content that we will cover in this post. Let's get started.
Chicago Roots
Keith was born in Chicago and then grew up in LA after his parents realized they weren't big fans of the cold winters in Illinois.
As a child he was always taught to work and earn his own money to pay for the things he wanted. Whether it was new shoes or video games he had to create his own hustles to rustle up the money. 
Those gigs ranged from helping people around the neighborhood to reselling things, and the time he and his friend were hauled into the back of an arcade by the owners, and had the money they made from reselling tokens confiscated. 
After attending Harvard-Westlake for high school Richman says he gained an interest in other countries and learning about the way they do things. He wrote for the school's foreign affairs magazine. Then went off to Stanford to study international relations. Ultimately obtaining his Master's in International Policy. 
His goal was going to work for the State Department. At least until he discovered that could mean just being shipped off to some undesirable place in the world to manage people stamping passports.
After attending a career fair, he ended up landing his first job with Disney. It was right during a period of great turnaround, and as Michael Eisner was creating a great infrastructure for talented people coming out of university, and to incubate their careers. 
Discovering The World Of Startups
Visiting an old friend near Stanford who was working in a startup he was introduced to a whole new way of doing things.
He saw this engaging environment with a much smaller team. A place where you could quickly gain more responsibility and really have an impact with your work. He joined them to help with business development, and in just around four months they were acquired by Excite. 
It was from here that a colleague and his wife invited him to help start their new venture, Billpoint. An early payment startup. One that got funded by Sequoia, and within a year was bought by eBay for more than $150M.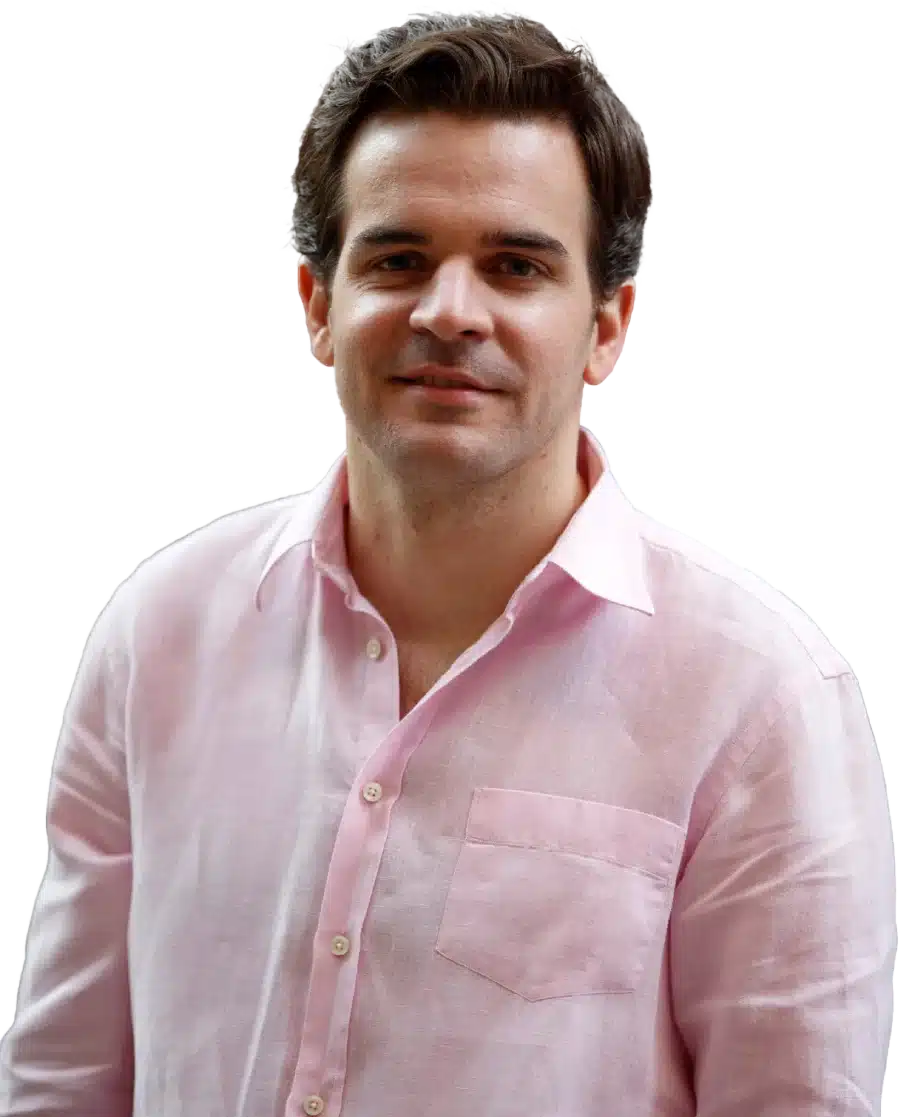 See How I Can Help You With Your Fundraising Efforts
Fundraising Process : get guidance from A to Z.
Materials : our team creates epic pitch decks and financial models
Investor Access : connect with the right investors for your business and close them
After serving out the vesting and resting period with eBay it was time to go at it again with startup OnePage. Realizing this enterprise software startup more of a tool than a company, they took an acquisition offer from one of their OEM partners. 
What To Do After You Sell Your Company
After this exit the founders weren't required to stick around. The dot com bust had just happened. After going home to visit LA, Keith says he realized that there was still so much of the world he hadn't seen yet. 
So, he spent the next two years traveling and exploring new places. On the way he met his wife and got reasonably good at playing poker. 
Of course, no entrepreneur is good at retiring, and it wasn't long before he was back at building startups again. 
Next for Keith was video and entertainment startup Break Media. Yet another venture that achieved a successful M&A exit. It became a part of Alloy Digital, which became one of the leaders in its space.  
What You Want In A Good Board Of Directors
Keith Richman has certainly had a fair amount of boards across these companies, and has been invited to join the board of several other companies. 
He says during good times board members can act as sounding boards and guiding lights for founders to keep growing. 
During more challenging times he says good board members can be valuable in aiding the company to get focused and be sure they had the perspective to see beyond the events of the moment to really work on what would drive value. 
While you may wish to seek out supportive board members who share synergy with you, you don't want yes men or women. Richman says they should challenge you. They should bring a diverse range of experiences and viewpoints to the table. They should be asking the tough questions, and help you make sure you are really honed in on where your true north should be. 
From Ideas To Magic
What's the differentiator between just having a nice startup business idea, and creating the type of magic that brings it to life, scales and can achieve exits like these?
Keith says it is often it comes down to a force of will and just making it happen. You've got to be able to execute. You've got to find product market fit. 
Still, he says most don't even make it that far. For many aspiring entrepreneurs and ideas, they get stuck getting out of the gate. It's what are the right questions to ask and the steps needed to get started.
Whether it is Silicon Valley, LA, Stockholm or even online at Amazon, Keith says this is one of the great value points of startup hubs. They are ecosystems which help entrepreneurs find their way. 
Magic On Wheels
Keith Richman is currently involved in two new startups. One of them is Voi. A shared electric scooter startup, whose rides you'll find on the streets of Europe. 
Voi has already raised between over $125 million and appears well positioned to weather and thrive in our post-COVID world. 
Boosted Commerce
The other current company is what he calls "an aggregator of eCommerce businesses." They take cash flowing, successful third party sellers from Amazon and Shopify with products people love, buy them, scale them and take them to the next level. 
Over his career, Keith has mastered storytelling which is everything when it comes to fundraising. Being able to capture the essence of what you are doing in 15 to 20 slides is the key. For a winning deck, take a look at the pitch deck template created by Silicon Valley legend, Peter Thiel (see it here) where the most critical slides are highlighted.
Remember to unlock the pitch deck template that is being used by founders around the world to raise millions below.
Access The Pitch Deck Template
Your email address is 100% safe from spam!
Listen in to the full podcast episode to find out more, including:
What Boosted Commerce is doing

How he found his business ideas

His top advice for aspiring founders
SUBSCRIBE ON:
Facebook Comments