After many years of research, Sir Peter Donnelly made the leap from academia to founding his own company. His objective is to lead the charge in having a truly tangible impact with everything we are learning about genetics.
On the Dealmakers Podcast Sir Peter and I talked about healthcare, going from theory to operations, becoming a real knight, and more.
Listen to the full podcast episode and review the transcript here.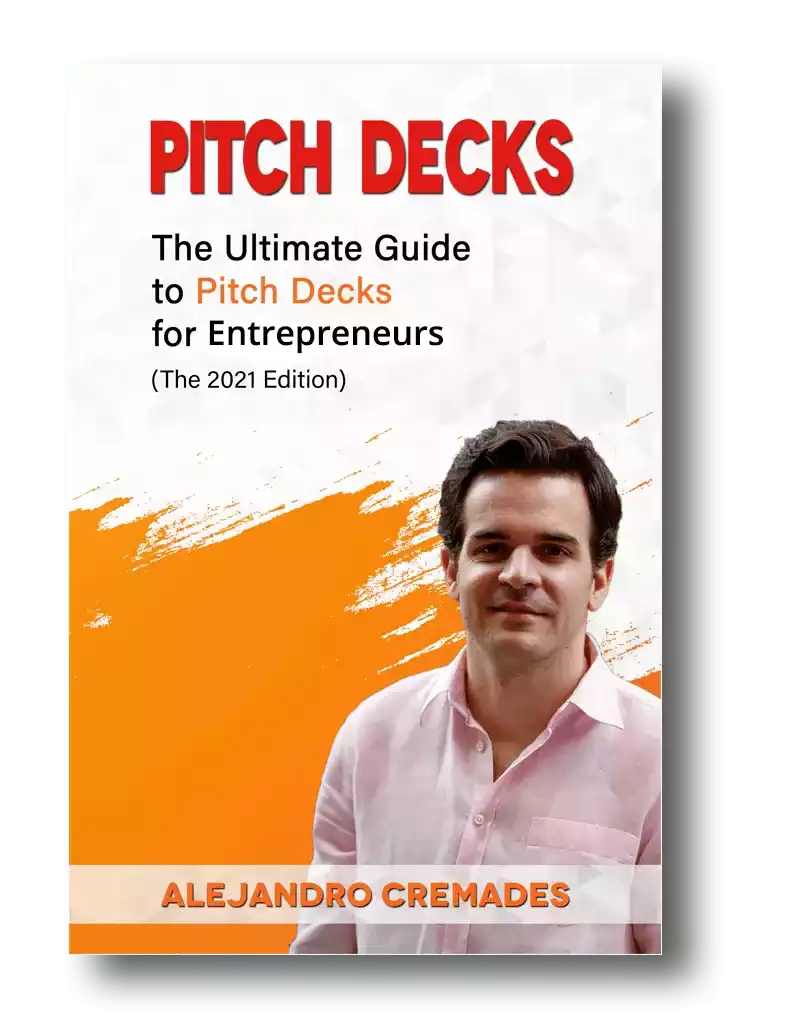 *FREE DOWNLOAD*
The Ultimate Guide To Pitch Decks
Here is the content that we will cover in this post. Let's get started.
Practical Problem Solving
Donnelly was born and grew up in Brisbane, Queensland, Australia.
As well as throwing himself into his schoolwork Peter says he enjoyed engaging in plenty of team activities from rugby to cricket to sailing.
He also developed his public speaking and storytelling skills, which have certainly been an asset as a professor and entrepreneur. He found competitive debating and took that all the way through school and university.
After obtaining his science degree with a major in mathematics from the University of Queensland, he wanted to keep on studying and researching.
He was given a Rhodes Scholarship, which got him into Oxford University in the UK as a Ph.D. student.
Donnelly loved the culture and learning. He was passionate about research, and especially creating models for real-world problems.
By the 1990s he was able to apply this to how DNA evidence should be quantified in courts. He even acted as an expert witness in court cases.
This drew him more and more into science and scientific problem-solving.
Over the past 15 to 20 years he has emerged as one of the leaders in the genetics space. Taking our understanding of DNA and diseases from just a handful to hundreds of thousands of examples.
The Genetic Revolution
After years serving as a professor at Oxford, Sir Peter Donnelly decided to take the leap into action and creating a business. Every year talks were given, papers were written and grants were given.
There was always the big claim that the findings would have big impacts on patients. It was well-intentioned. Yet, in reality, not much of that was actually making it through to really impacting the frontlines of healthcare and patients.
While the incentive structure may play some role in this, there is also a really big and difficult gap. There was a shortfall between making 'scientific breakthroughs' on paper or in a lab, and having it put into use.
It's a long process, with many hurdles.
So, together with three others, including Head of Oxford's Big Data Institute, Gil McVean, he formed Genomics PLC to do something about it.
Genomics PLC focuses on two main things. The first being drug discovery. The second is creating meaningful change by empowering new ways of doing things in healthcare.
One of the biggest problems in getting new medicine into the hands of patients is that 90% or more of all clinical trials fail. These are expensive trials that can take many years.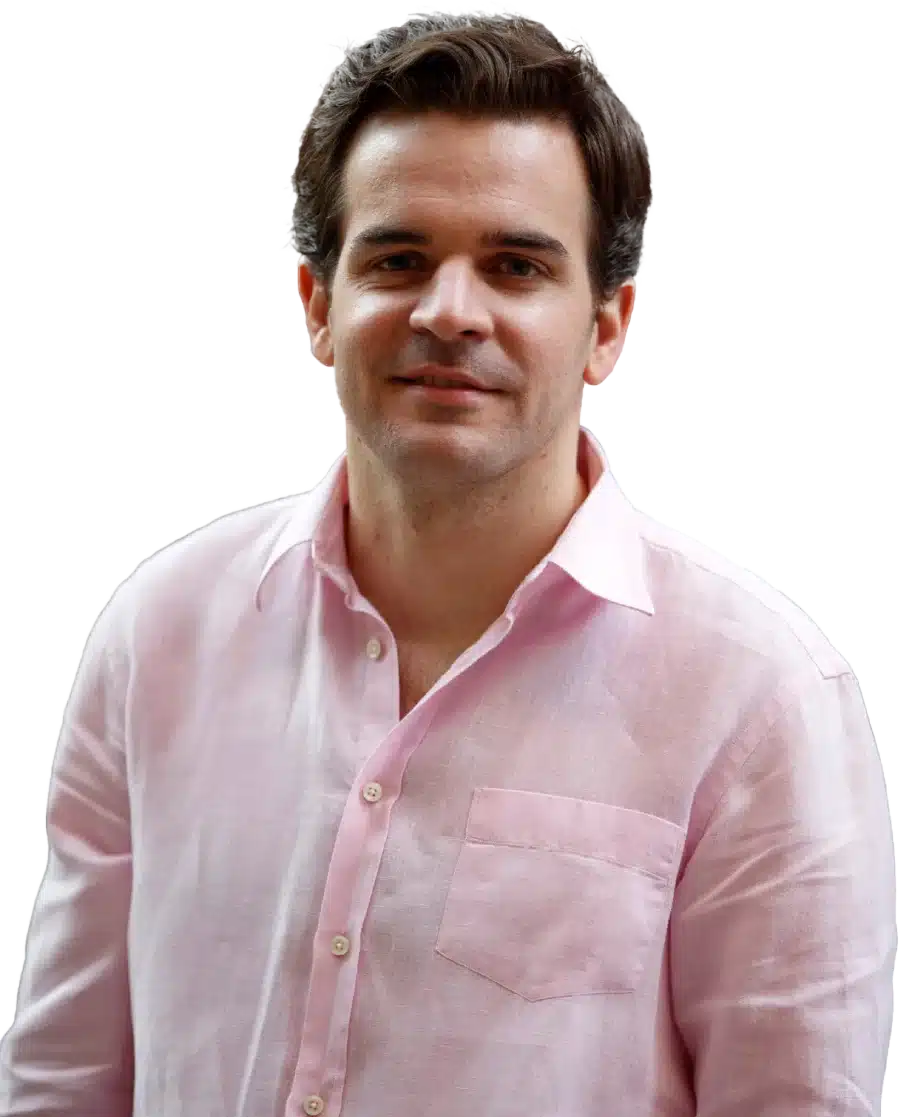 See How I Can Help You With Your Fundraising Efforts
Fundraising Process : get guidance from A to Z.
Materials : our team creates epic pitch decks and financial models
Investor Access : connect with the right investors for your business and close them
Genomics is tackling this huge problem by finding better drug targets.
When it comes to actual patient care, Peter says that healthcare systems around the world are mostly unsustainable. The expenses just keep on rising.
It is common sense and widely recognized that one of the best ways to tackle this is to move from waiting until people are very sick to fix them, to stop them from getting sick in the beginning.
When it comes to common serious diseases like diabetes, heart disease, and cancers, genetics is a big factor. Specifically, identifying those at risk through genetics.
It is only now in the last couple of years he tells us that it has become feasible to measure this risk and identify the genetic risks for each of these diseases.
Equipped with this ability, he says it becomes much easier to optimize screening for these diseases. It is possible to treat them early, and maybe even prevent them from forming in the first place.
It is what is now known as 'Genomic Prevention'.
Genomics PLC is already working on implementation studies for this change in healthcare. He is collaborating with Stanford Hospital systems in the US, and the NHS in the UK.
They have already raised almost $100M for this mission, and have enrolled more than 100 employees on two continents.
Storytelling is everything which is something that Sir Peter Donnelly was able to master. Being able to capture the essence of what you are doing in 15 to 20 slides is the key. For a winning deck, take a look at the pitch deck template created by Silicon Valley legend, Peter Thiel (see it here) where the most critical slides are highlighted.
Remember to unlock the pitch deck template that is being used by founders around the world to raise millions below.

Access The Pitch Deck Template
Your email address is 100% safe from spam!
Becoming A Real Life Knight
Last year his work was honored by the Queen of England in the formal Accolade ceremony.
Like Richard Branson, Peter was invited to Buckingham Palace in London. Prince Charles touched a sword on each of his shoulders, and gave him a medal of honor, in the ceremony of knighthood. Now officially making him Sir Peter Donnelly.
Advice for New Entrepreneurs
Among his top advice for others getting into entrepreneurship, Peter says it is good to understand that we live life in chapters. You don't have to plan out your whole life and career right now. You may do something for a while. Then that may evolve into something else.
He also acknowledges the big leap it is coming from decades in academia to running a business. In this scenario, he says it is highly valuable to bring in others who have that experience and those skills.
Read the full transcript for more on:
Learning to love the journey and learning itself
His outlook on COVID and other pandemics
The great progress being made in genetics for combating serious diseases
SUBSCRIBE ON:
Facebook Comments