Arad Levertov has raised tens of millions of dollars to innovate in the fin-tech space to make access to credit more efficient.
We recently got together for an episode of the Dealmakers Podcast. Arad shared how his venture was born out of the Startup Nation, the keys to successful fundraising, the importance of picking the right investors, plus the future of banking.  
Listen to the full podcast episode and review the transcript here.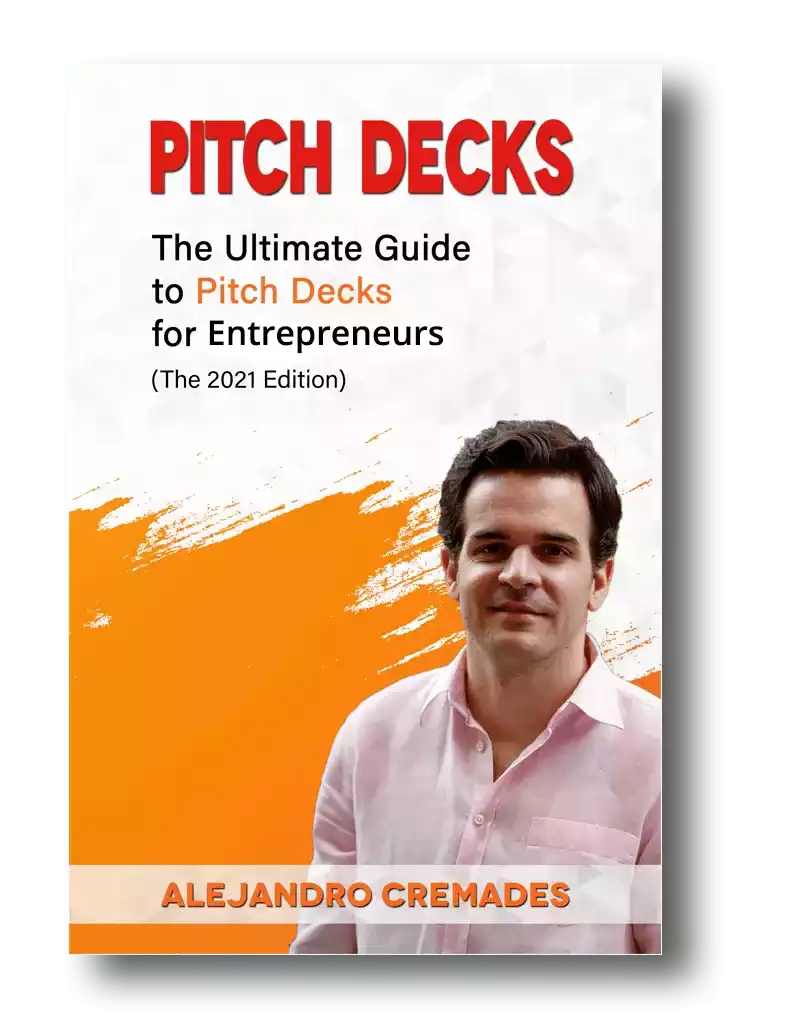 *FREE DOWNLOAD*
The Ultimate Guide To Pitch Decks
Here is the content that we will cover in this post. Let's get started.
How The Military Prepares You For Entrepreneurship  
Levertov was born and raised in Israel, the 'Startup Nation'. Israel has mandatory military service. Arad put in five years. He found the experience incredibly valuable for moving into entrepreneurship.  
Arad shared that part of this experience involved joining as a high school kid. They put you into a lot of hard training. They push you. As he points out, one of the first things you are taught is that you are capable of a lot more than you think.   
The experience involves learning you can run 20, 30 and 40 miles. Then you learn you can do even more. It's all in your head.   
You also learn the value of teamwork. You learn how much more you can achieve with a team. You all contribute to the successes. You all contribute to getting through the tough times.  
These experiences also give you a new perspective. In business, even in the worst-case scenario, you're still alive at the end of the day. If you are still breathing and your family is still good, everything is okay.   
As Arad states, it is key to keep your focus on the big picture and the real priorities. It will help you do better in business and maintain the best perspective.  
Engineering  
Arad's father was an industrial engineer, and he followed his steps with his studies. He has found engineering and breaking down problems with an engineering approach the key to many things in life and business.  
He's the kind of guy who turns on the water to boil for the coffee and then gets to helping his kids prepare their lunches. Because no one has time to just sit and wait for the water to boil. He likes to eliminate waste, increase efficiency, and optimize.   
He went to work with Intel as a manufacturing manager. He learned how to lead in the business world, set goals, communicate with the team, and focus on what's most important.   
Then knowing there was something bigger out there, Arad decided to move to the US for business school.  
After graduating he went into Enova International. There he learned about efficiency in lending, underwriting, and assessing borrower risk.   
If you make loans to ten people, and just five perform in paying you back, the other five have to turn enough profit to cover all ten loans. In contrast, if each loan is made more intelligently, and all borrowers pay you back, then everyone wins.   
Of course, he also realized that in such a regulated industry that it is easier said than done. It's not impossible, but it takes effort to create change and improve things.   
The Tipping Point  
A trip to Costco was the final straw that pushed this founder to start his own venture to create change in this space.   
He was still building his own credit. He had been in the US for three years, he was earning a good salary. He figured it would be a good time to give in and apply for a credit card.   
He is in line at the cashier with his kids. He filled out the application. He was declined. It's a pretty embarrassing moment if you've ever experienced it. He found out that around half of the people who apply are denied.   
Despite being in a great career, working for a good public company, as the Chief Operating Officer, he was driven to make the leap and create a better solution for everyone.   
He packed up his family and moved from Chicago to Los Angeles to start Sunbit. A POS financing solution that makes financing essential purchases as easy as swiping your driver's license at the register.   
Their service is offered in more than 2,200 locations, in 40 states, and is growing by double digits each month.   
Fundraising & Choosing Your Investors Wisely  
Sunbit has already raised $50M. They started with friends and family before moving onto institutional investors including Chicago Ventures and Group 11.   
Storytelling is everything which is something that Arad and his team were able to master. Being able to capture the essence of what you are doing in 15 to 20 slides is the key. For a winning deck, take a look at the pitch deck template created by Silicon Valley legend, Peter Thiel (see it here) where the most critical slides are highlighted.
Remember to unlock the pitch deck template that is being used by founders around the world to raise millions below.
Access The Pitch Deck Template
Your email address is 100% safe from spam!
Fundraising can be a challenge for even the best entrepreneurs and startups. It can be tempting to just go for the money. Yet, Arad brought up some great points about the risks of not choosing your investors carefully in our interview.  
One of the toughest is bringing in those who then just want to tell you what to do, instead of acting as advisors and letting you drive the ship. Once you're in, it's harder to divorce your partners than your spouse.   
If you're not focused on efficiency in the process, then you are going to burn a lot of valuable time that you could have been using to work on and grow the business. This has bankrupted more than a few startups.  
Arad says to make sure you are making a shortlist of investors who are actively looking to deploy money, who are right for your stage of business, who know your industry, and are going to be a good fit for your board for the long term.   
When you approach them with your pitch Levertov warns that you need to have a focused story and be able to back up what you are saying.   
Listen in to the full podcast episode to find out more, including:  
The future for banks

How Sunbit works

Who their first hire was

How Arad chose his cofounders
SUBSCRIBE ON:
Facebook Comments