JP Errico has developed an incredible amount of IP in the medical space. On the way, he has built, financed, sold, and taken companies public.
On the Dealmakers Podcast, JP talked about going from being a patent attorney to an entrepreneur, negotiating acquisitions, how IPOs are different, the pros and cons of developing relationships with strategics, and managing fight or flight mode.
Listen to the full podcast episode and review the transcript here.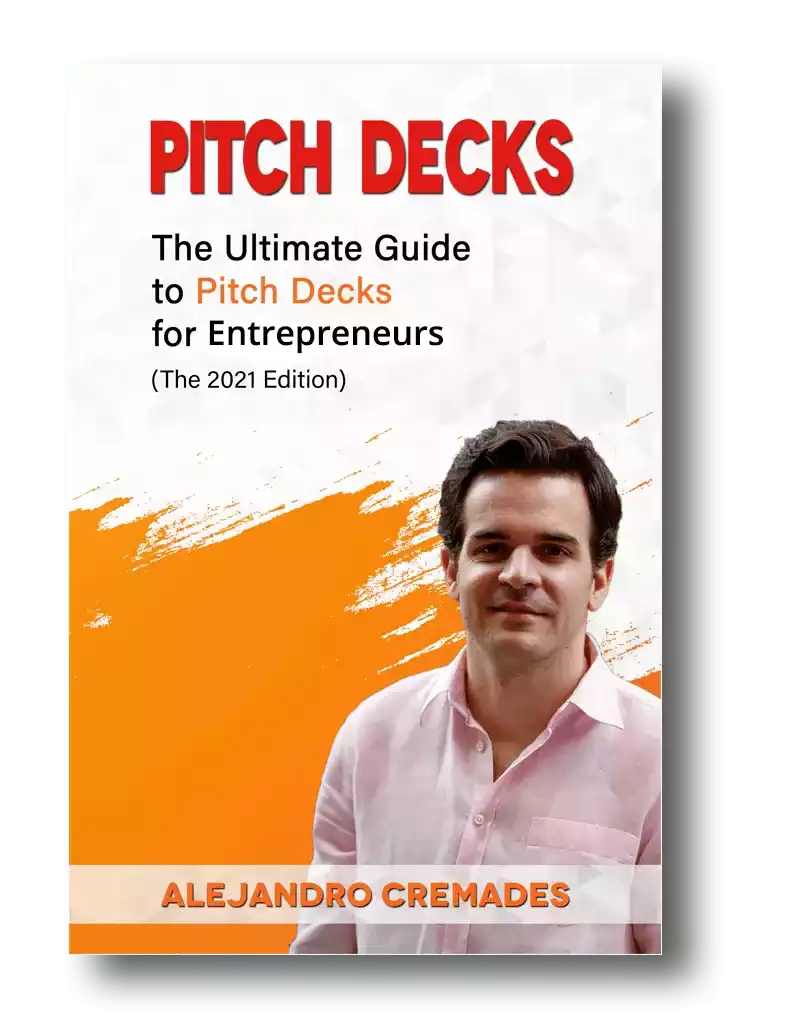 *FREE DOWNLOAD*
The Ultimate Guide To Pitch Decks
From Patent Attorney To Entrepreneur
JP Errico was born in Massachusetts, but grew up in New Jersey. His father was a physician, and his mother had a law degree. Both of which ended up being very influential in his career.
Having always been good in math and science, JP asked his fifth-grade teacher where great students in those subjects should go to college. She told him about MIT. He set his sights on that and eventually ended up studying engineering there. Then went on to get his law degree as well.
That led him to write a book on international patent law. However, after only a few months of practicing, his uncle got in touch, and they ended up venturing into entrepreneurship together.
JP's uncle and godfather, a world-renowned spine surgeon who ran the service at NYU for 30 years, was thinking about his own products and innovations that would forge the future of his field.
Together they ended up creating 30 to 40 patents. Then formed their own companies that would license this intellectual property and see it through to being used in the real world.
Over the years, Errico says that turned into many powerful moments in which he met patients who had received the benefit of their inventions, and whose lives had literally been transformed as a result of them.
Those patents have now created $20B in sales.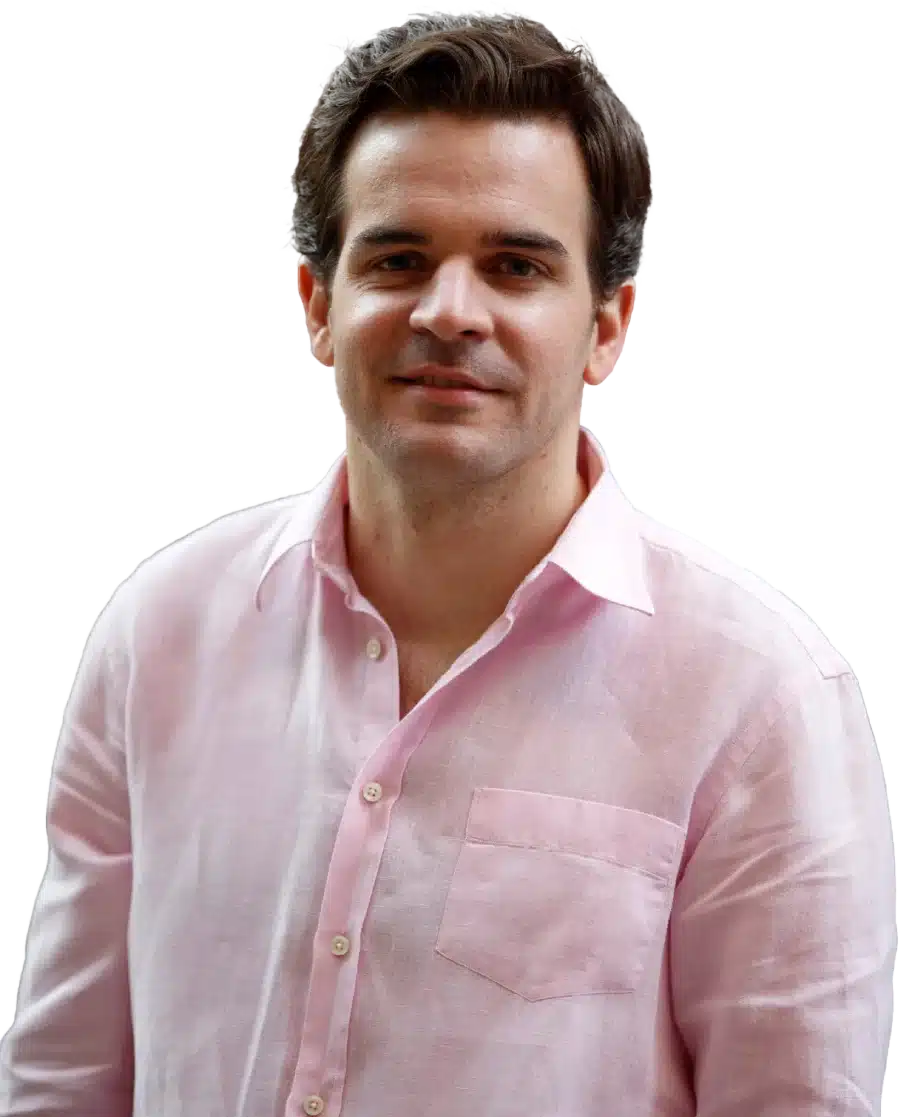 See How I Can Help You With Your Fundraising Efforts
Fundraising Process : get guidance from A to Z.
Materials : our team creates epic pitch decks and financial models
Investor Access : connect with the right investors for your business and close them
Acquisitions
For one of these companies, they raised some friends and family funding, then some venture capital and private equity. In just a couple of years, they were working with the FDA for approval of a study for one of their products.
Over the course of three years, they had raised $15M. Then one of the companies that had been licensing their IP made an offer to buy them. It was for $360M. Around 24x the amount they had put into it. A calculation that the CEO of the acquiring company figured was how much more it costs large companies to develop new products, compared to small startups.
Storytelling is everything which is something that JP Errico was able to master. Being able to capture the essence of what you are doing in 15 to 20 slides is the key. For a winning deck, take a look at the pitch deck template created by Silicon Valley legend, Peter Thiel (see it here), where the most critical slides are highlighted.
Remember to unlock the pitch deck template that is being used by founders around the world to raise millions below.

Access The Pitch Deck Template
Your email address is 100% safe from spam!
While they successfully closed the deal, with a strong outcome, JP learned two big lessons through this acquisition process. These were the importance of alignment with your investors, and the nuances of structuring the sale of your business.
In this transaction, they received an upfront payment of just $120M. A third of the total offer price. The balance was contingent on them achieving certain milestones during the following years.
Lessons In How Acquisitions Work
This is very common in M&A. What's really important is that you have structured the deal to retain the ability to control the performance after closing so that you can achieve those milestones or performance metrics. Especially that you are not faced with other parties who have the ability to interfere and derail your efforts.
In this case, they also faced pushback from their own investors, who did not want to sell. Some of their investors wanted to keep driving the business to become a billion-dollar company.
However, that would have shrunk the founders' ownership from around 70% of the company to just 25%. It would have made little financial difference to the founders, even if it gave the investors $750M, instead of $120M. Yet, it would also require a huge amount of risk and another five to 10 years of hard work.
Fortunately, they were able to agree on selling, and JP was able to move on to his next venture.
IPOs Versus Acquisitions
Errico was able to take two following companies through IPOs. One for $1.4B, and another for $90M.
Shifting his role from active executive to board member really helped him free up his time to work on these deals. He says that putting another CEO in place to run the day-to-day of the business enabled him to spend his time talking to investors, lawyers, and bankers, to make the most of the opportunity.
One thing JP really wants to convey to other entrepreneurs is that going public is not an exit. This is in contrast with an acquisition, where you sell your company, and can cash out your shares. Depending on the terms and any earn-out clauses, you are effectively done with the company. At least within a couple of years.
Instead, an IPO is just a milestone. A new beginning and chapter of the journey for your company. Though, one which should certainly be celebrated.
You Can Do It Too
For others thinking about their own inventions, products, and startups, JP says that everything is possible, as long as you are not trying to break the laws of physics.
It just requires energy. The only question is if you are willing to put in enough energy, for long enough to make it successful. He says that there is no telling how much it will take until you jump in. Yet, if you are dedicated and willing to make the sacrifices, it will come back to you in a positive way.
Listen in to the full podcast episode to find out more, including:
The pros and cons of taking investments from strategics
How Electrocore is targeting the vagus nerve to improve and enhance our lives
How to think about IP
SUBSCRIBE ON:
Facebook Comments