Hanif Joshaghani has raised tens of millions of dollars for his startup which seems to only be growing in importance through the pandemic of 2020.
During our interview on the DealMakers Podcast, Hanif Joshaghani shared how he went from spending 12 years living in refugee camps as a kid to an MBA and founder of a fast-growth startup. He talked about the keys to a successful business, raising big money during COVID-19, business trends, and vetting potential investors.
Listen to the full podcast episode and review the transcript here.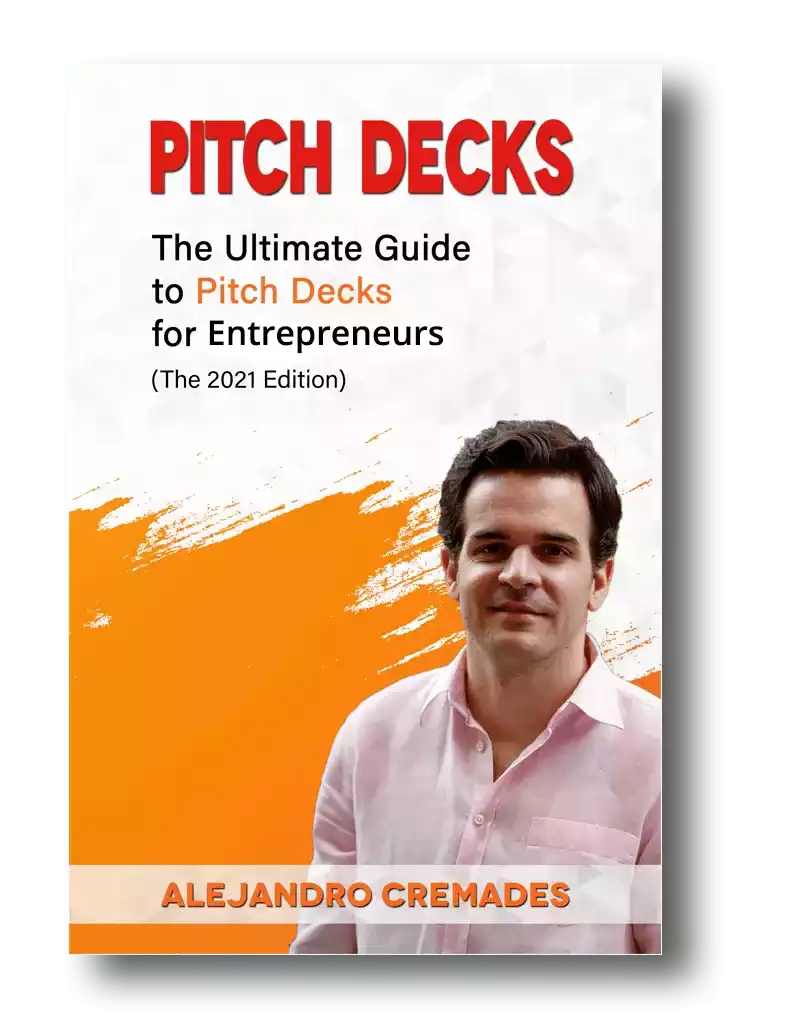 *FREE DOWNLOAD*
The Ultimate Guide To Pitch Decks
Here is the content that we will cover in this post. Let's get started.
Fight For It
Hanif certainly didn't have everything handed to him on a platter since birth. You can't accuse him of being a trust fund baby who was born with all the connections and capital without having to work for it. 
In fact, after being born in Iran, and smuggled over the mountainous border to Iraq as soon as he was old enough for the journey at 18 months old, Joshaghani spent the next 12 years of his life growing up in a refugee camp. 
He stayed there until it became just too dangerous and some countries began accelerating the process of accepting the most vulnerable. It was then at 13 years old he was sent all the way to Canada to live with a foster family until his parents could join him.
Even then he had his work cut out for him. He had to catch up in school. He aspired to go to college, and that meant earning a scholarship to the University of Chicago. Then the real world of work and landing an MBA scholarship at the University of Toronto. 
All of this gave him the mindset of never letting adversity get in your way. He equates remaining stagnant to just laying down and giving up. Instead, he believes in constantly challenging yourself and fighting for it with every breath. 
He was challenged even more when we went to school in New York. He discovered a completely different life and level of playing field. He was inspired to be a part of that. 
Refusing To Be A Cog In The Machine
Hanif told our listeners that he was blown away the first time stepping onto the floor of the Chicago Mercantile Exchange. It was another new world. 
He went into investment banking. He had a great salary. He says he learned a lot about capital markets, big financing, public companies, and M&A deals.
Still, he came to the realization that no matter how good the money could be, he was still just a cog in the machine. Hanif wasn't very passionate about that future. He felt the only antidote was to do something for himself.
So, with a couple of others, he launched an advisory firm, CoreWest. After doing fairly well helping entrepreneurial small businesses in Alberta, they began investing in some of their clients' businesses too.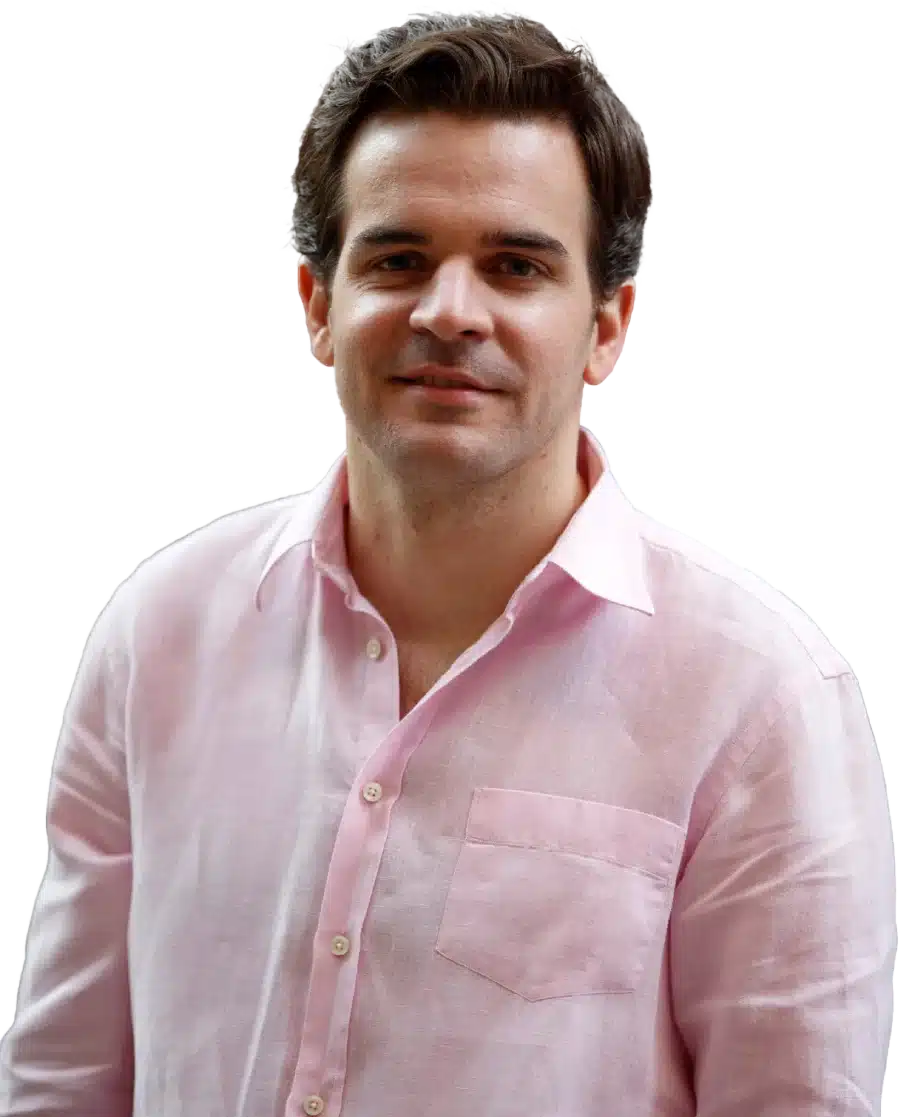 See How I Can Help You With Your Fundraising Efforts
Fundraising Process : get guidance from A to Z.
Materials : our team creates epic pitch decks and financial models
Investor Access : connect with the right investors for your business and close them
One of these businesses was ASPS. Hanif decided to get even more involved and had a vision of taking the hardware startup to software and beyond. They did well. Then parlayed that into a SaaS company, InvistaWare, which became Aimsio. 
The liquidity he created with this venture enabled Hanif to lead the first round of funding for his latest venture, Symend.
The Ingredients Of A Successful Company
Throughout all of these experiences, from investment banking to consulting to investing, pivoting, and growing these companies, Hanif learned a lot about what makes a startup successful. 
His key takeaways which have helped him build his latest venture from scratch include:
The importance of having the right team

Have an idea you are incredibly passionate about

Be sure to balance that passion with common sense

Understand business is hard, no matter which one you try your hand at
The ability to bring it all together, he says, is really all reliant on knowing your north star. The "why" that you are so passionate about. This is what will enable you to align people, keep working through the challenges, build a great company culture, and reach great heights. 
Saving & Extending Consumer Relationships
When it comes to balancing common sense with your passion for your startup idea, Hanif says this validation includes:
Putting in the research

Testing the demand and willingness of the customer to pay

Ensuring the feasibility of doing it

Assessing the size of the market
He invested close to eight months in this process before writing any code for his new business. 
Symend is a platform that helps organizations intelligently and empathetically engage with millions of customers who have fallen behind on their bills. It's a huge challenge for big companies, one which many have struggled to overcome through email, mail, and call centers. 
Now more than ever they need to get better at building brand loyalty and retention. Recent events have put even more customers at risk At the same time, smart companies are realizing that it is their customer base which holds all of their value. 
Fundraising
Symend has already raised close to $60M USD in capital. 
Storytelling is everything which is something that Hanif was able to master. Being able to capture the essence of what you are doing in 15 to 20 slides is the key. For a winning deck, take a look at the pitch deck template created by Silicon Valley legend, Peter Thiel (see it here) where the most critical slides are highlighted.
Remember to unlock the pitch deck template that is being used by founders around the world to raise millions below.
Access The Pitch Deck Template
Your email address is 100% safe from spam!
This includes a Series B round raised in the midst of the COVID-19 crisis in May 2020. Hanif says this was possible due to the combination of strong relationships with their investors and being positioned to be a crucial partner in helping other companies navigate this situation. 
Listen in to the full podcast episode to find out more, including:
Ways to deal with uncertainty personally and professionally

How Hanif screens and builds relationships with investors in advance

Picking the right investors over the highest valuation

His top tip for what to do before you start your own venture
SUBSCRIBE ON:
Facebook Comments