Alasdair McLean-Foreman came to America with virtually nothing and has already started and sold two startups. He is now on his third.
On the Dealmakers Show Alasdair talked about having a no-limits mentality, the most important thing when it comes to VC fundraising, sleeping on the office floor, and where the big business opportunities are now.
Listen in to the full podcast episode and review the transcript here.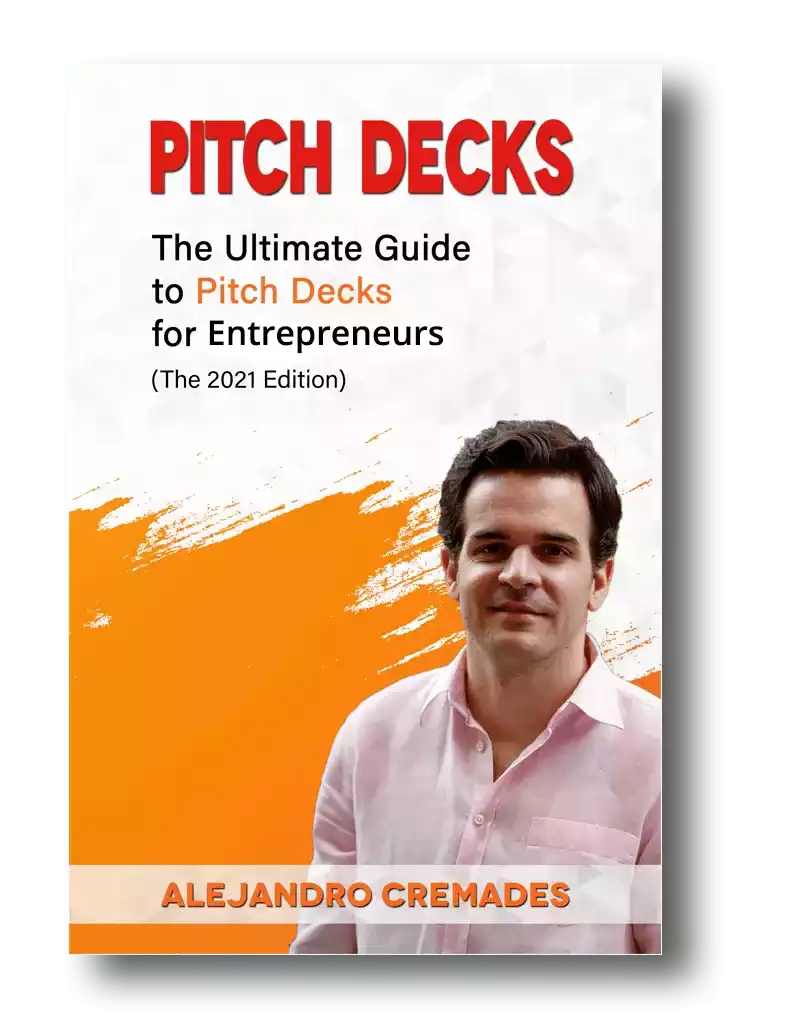 *FREE DOWNLOAD*
The Ultimate Guide To Pitch Decks
Here is the content that we will cover in this post. Let's get started.
What Are Your Limits?
Alasdair McLean-Foreman grew up in Southwest London, in the UK. He grew up living above a retail store and doing lots of running.
He ran for the national athletics team, and specifically longer distance, 800 meter plus races. At the suggestion of his math teacher, he looked into switching to the US to continue his education.
He hit Google, on a dial-up modem, and ended up landing at Harvard to study economics and run track.
Even after getting accepted he wasn't sure if he should make the leap. His mother's advice was to just go. Look at it as a vacation. Worst case scenario you can always go back.
Today he sees many similarities between embracing new moves, running, and entrepreneurship.
He says a big part of it is discipline, sacrifice, and putting in the work. Natural talent alone isn't going to take you to compete at Olympic levels as an athlete. Understanding that it is going to be very challenging can also be a plus. You are going to have bad races or injuries, but that doesn't mean you quit.
Then there is the mindset. Alasdair says it is critical to have a no-limits mentality. Have you hit your human limit? Or can you do more? In business, can you do better, be more efficient or grow bigger?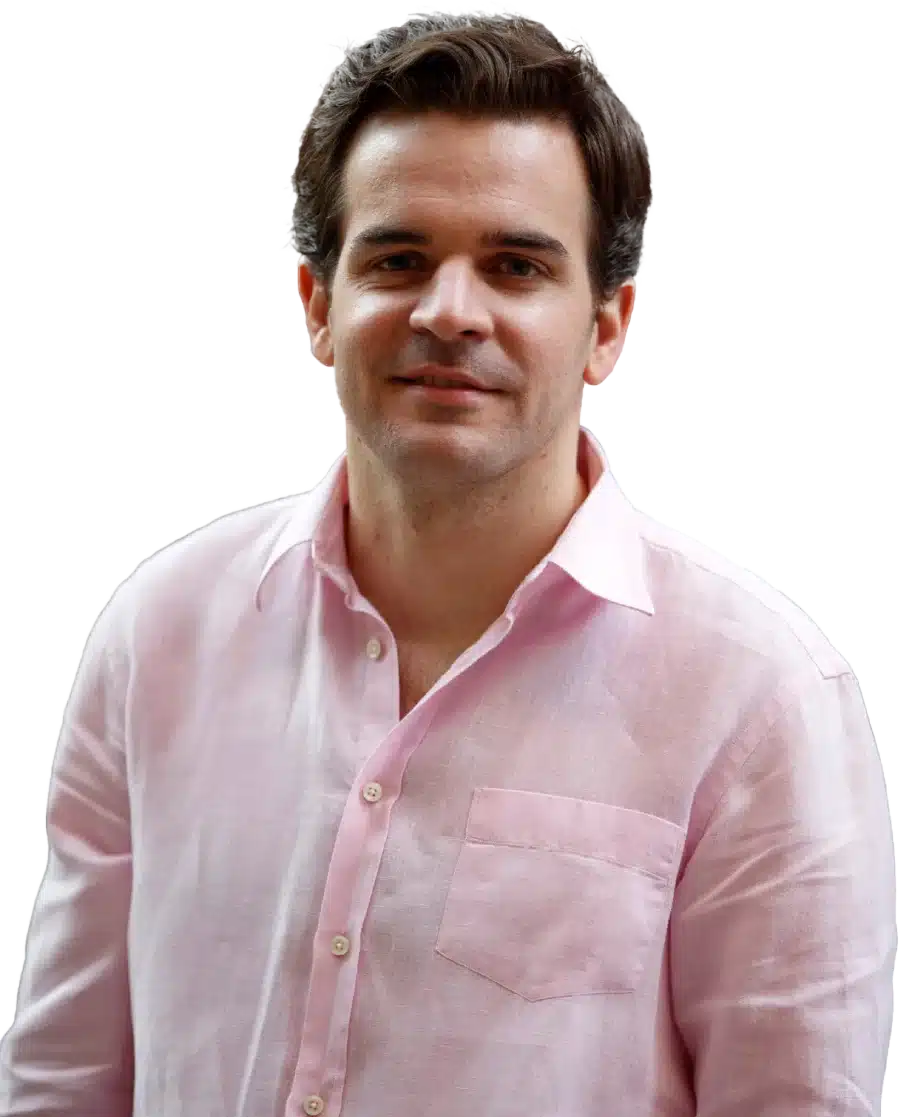 See How I Can Help You With Your Fundraising Efforts
Fundraising Process : get guidance from A to Z.
Materials : our team creates epic pitch decks and financial models
Investor Access : connect with the right investors for your business and close them
Entrepreneurship
Alasdair found entrepreneurship out of both necessity and curiosity.
Arriving at Harvard he was quickly confronted by the thousands of dollars needed for textbooks and other resources. He got a job cleaning the bathrooms on campus to pay his way. Then he discovered retail.
Trying to contact the manufacturer of a watch he had been given which broke, Alasdair ended up in the automated phone system. He wondered what it would take to become a dealer. So, he pushed the buttons and found his way to getting a wholesale contract. A lean business operated out of his dorm room. He quickly rose in Google rankings and found he loved the thrill of selling.
He took that business to be one of the early sellers on Amazon. He started adding more watch brands. Not every manufacturer was impressed with his dorm room store. So, he went and rented an office. However, even though he was bringing in a million dollars a year gross, stretching on overhead meant he ended up sleeping in that office space. Fortunately, within just two years he found a buyer and an exit for that company.
Traineo
Next, Alasdair was thinking about his own experience with watching and training and wanted to find a way to connect them. He happened to be at Harvard at the same time as Mark Zuckerberg, and reached out to him, looking for help building his next venture. Mark was working on something else, which turned out to be Facebook. In fact, Alasdair ended up being one of the first 2,000 Facebook users when it launched on their campus.
This venture ended up being Traineo. Which was acquired by a big UK news organization which planned to white label it.
Teikametrics
After the Traineo exit, Alasdair brought together some of his former team to begin optimizing for Amazon. This has evolved into his latest startup, Teikametrics.
Teikametrics is working to empower every seller on Amazon and Walmart with AI and optimization. Their customers have ranged from startups like Solo Stove which recently went public, to Lego.
What Alasdair found was that Amazon may have done well at offering consumers low prices, convenience, and lots of selection. Yet, despite this big platform, they haven't done much for helping sellers. In fact, they are often eating up 30-40% of the seller's take.
Teikametrics already has 300 employees globally. They've been behind $10B of transactions on Walmart and Amazon.
They continue to build software and data to help sellers. In fact, Alasdair says this is a huge and fast-growing space, with only around 15% of retailers online.
Funding Your Startup
After starting out bootstrapping Alasdair decided to take on outside investment for this very capital-intensive business. He says he hit a lot of rejections from VCs. They just didn't get the opportunity. That's until he landed a strong lead investor, who was MIT's head of econometrics. That was a great signal for other investors to get involved, and they've raised several rounds since.
What he now says is most important when going out there to raise money is the individual investor partners that you are working with.
When it comes to raising funding for a SaaS business, he says it is very much about proving it and showing the metrics to investors. Versus for the entrepreneurs, who are hoping to raise on just a promise and an idea, and are hoping the money will deliver the metrics later.
Storytelling is everything which is something that Alasdair McLean-Foreman was able to master. Being able to capture the essence of what you are doing in 15 to 20 slides is the key. For a winning deck, take a look at the pitch deck template created by Silicon Valley legend, Peter Thiel (see it here) where the most critical slides are highlighted.
Remember to unlock the pitch deck template that is being used by founders around the world to raise millions below.

Access The Pitch Deck Template
Your email address is 100% safe from spam!
Listen in to the full podcast episode to find out more, including:
Amazon and the future of eCommerce
The supply chain and inflation situation
Alasdair's top advice when thinking about starting a business
SUBSCRIBE ON:
Facebook Comments