Clayton Gardner has raised $75M in capital to modernize investing. His startup is already helping tens of thousands of individual investors diversify into new investment strategies and asset classes with ease. 
On the Dealmakers Show Gardner talked about learning investing, getting your reps in, different asset classes, fundraising, what to do when your startup is running out of money, pivots, and building successful companies. 
Listen to the full podcast episode and review the transcript here.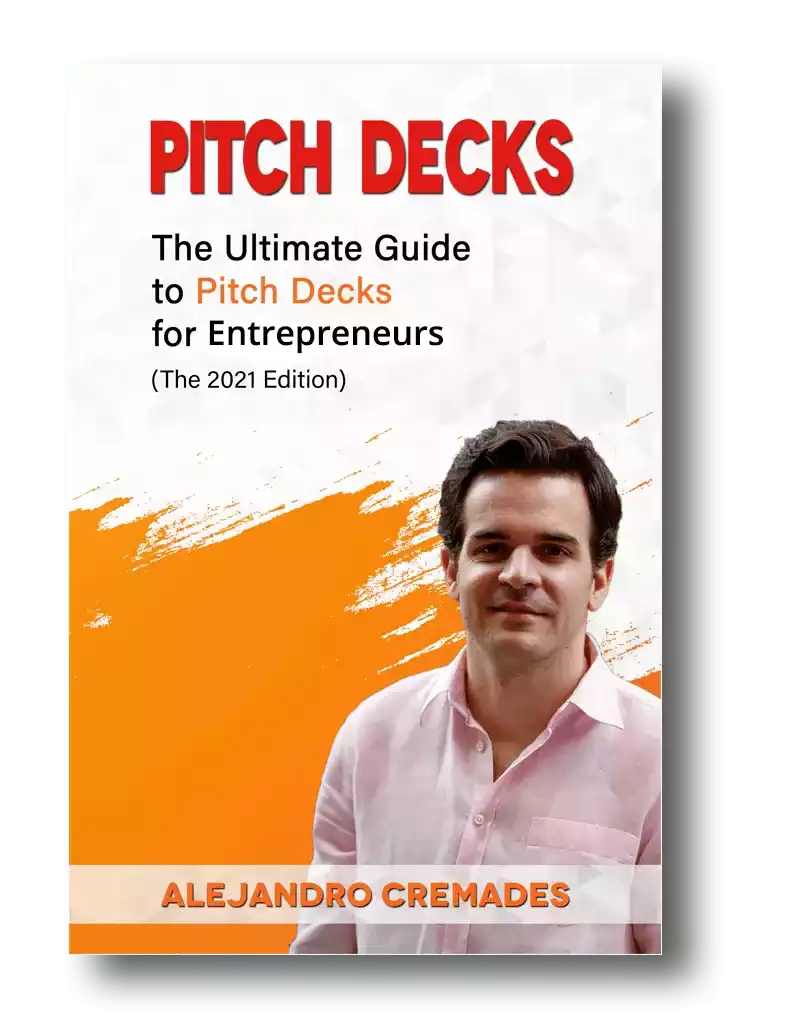 *FREE DOWNLOAD*
The Ultimate Guide To Pitch Decks
Here is the content that we will cover in this post. Let's get started.
Getting Your Reps In
Clayton Gardner was born and grew up in Chicago. With two siblings and a love for sports, he developed a competitive spirit from a young age. 
His parents were also very supportive in trying to figure out what their children were good at, and were passionate about. From music to basketball, he tried it all. 
In addition to running his own side hustles, like washing bikes in the neighborhood, he also quickly found a love for investing. He found investing brought together his penchant for competition, and interest in business. Even when a particular sport may have been out of season, you were seeing the scores go up on the board in investing every day. You also got to pick your players and watch them perform. 
His parents opened a custodial account for him by the time he was 12 years old, and gave him a few hundred dollars to begin investing. He even started his own investing club in high school, and very much enjoyed the gamification of it all. 
Clayton continued to follow this path by going to Wharton at the University of Pennsylvania. Where he says his passion for investing was only reinforced. 
Once out of school he went to work in finance. Many new grads first learn the ropes in investment bankingIt's kind of like a business bootcamp. You learn to work long hours, and through the night, to build decks, some accounting, and how management and CEOs think. 
This can definitely be a grind, so he instead decided to join a private equity firm where he saw a different approach. One that involved buying companies, and then benefiting from the outcome when they succeed. Or losing money if they made the wrong plays. There was more alignment in the work to the end results versus investment banking.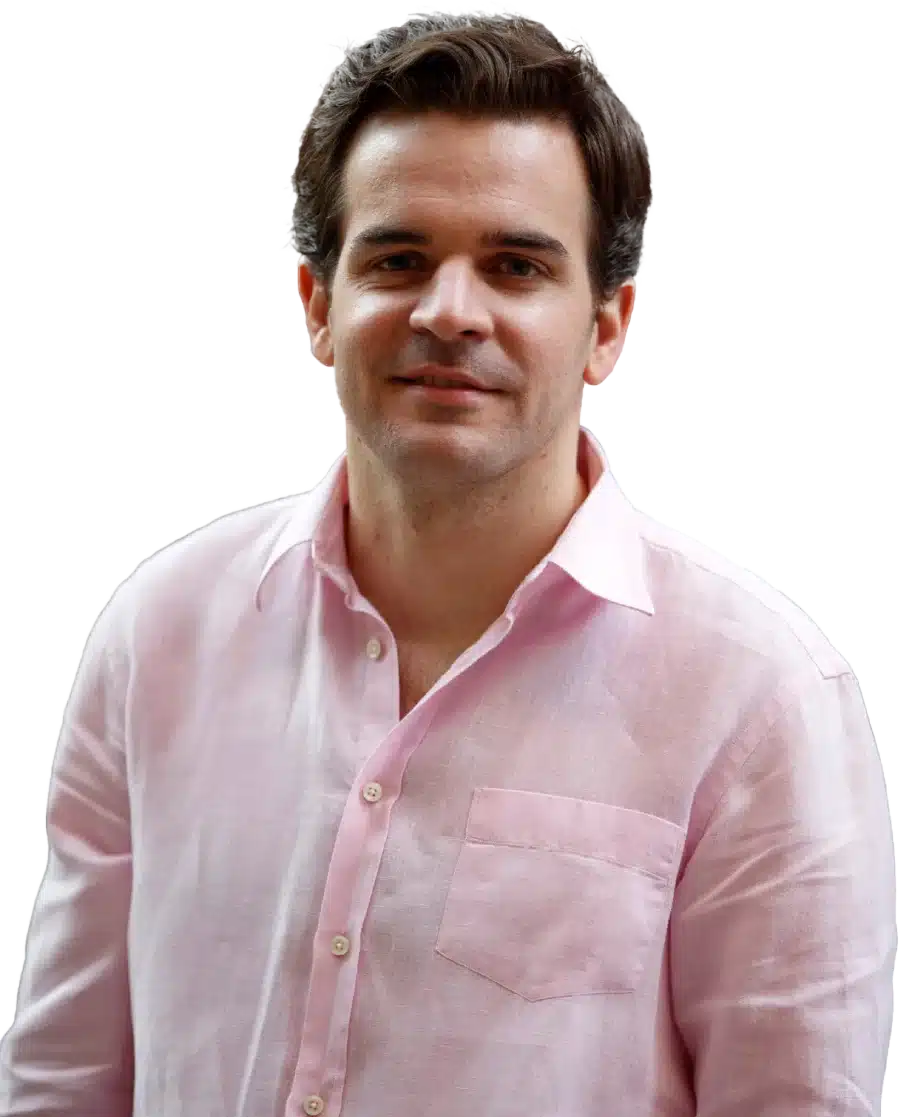 See How I Can Help You With Your Fundraising Efforts
Fundraising Process : get guidance from A to Z.
Materials : our team creates epic pitch decks and financial models
Investor Access : connect with the right investors for your business and close them
At this private equity firm, and in his spare time, Clayton discovered many different flavors of investing. From distressed deep value to quality growth investing. A lot of this meant focusing on a single business for a long time. He wanted to get more reps in, and do more investing to broaden his experience.
This led Gardner to investing in public equities, and moving out to the West Coast to join a firm there. 
Eventually he met a girl, and after a few years, they both decided they wanted to be back on the East Coast. Clayton was also reaching the point where he wanted more autonomy and control. They both found jobs back in NY. In addition to technologies and pharma, he began learning more about apparel and food and beverage investing. 
Titan
Seven months after returning to the East Coast Clayton just couldn't shake the itch to move into being an operator. He saw his experience as having far greater potential. 
He met up with a former classmate, Joe, who also had similar experience. Together they struck on the idea of "democratizing access to professionally managed products with experts who've been doing this full-time for a long time." They decided to take a year off from their jobs to explore solutions to this problem that is tens of trillions of dollars big. 
This evolved into their company, Titan.
Titan is putting a new spin on investing. A platform designed for push button investing to get your money managed by experts. As well as to more easily invest into a growing variety of emerging alternative asset types. 
They've already built four different products, and have over 50,000 investor customers, with almost $1B in assets under management. 
From 110 Investor Rejections To Closing $60M In Funding In 48 Hours
Titan started up with the moral and financial support of Joe and Clayton's friends and family. 
When they started pitching VCs with what they thought was a beautiful pitch deck, and even with all of their experience, they ended up facing over 110 investor rejections. He says they stopped counting after that. Investors thought the idea was silly. 
Fast forward to their Series B round last year, and Clayton says they landed and closed the $60M round in just about 48 hours with Andreessen Horowitz despite not even actively looking for additional funding. A stark contrast to previous experiences. 
To date they've brought in around $75M in capital. 
Storytelling is everything which is something that Clayton Gardner was able to master. Being able to capture the essence of what you are doing in 15 to 20 slides is the key. For a winning deck, take a look at the pitch deck template created by Silicon Valley legend, Peter Thiel (see it here) where the most critical slides are highlighted.
Remember to unlock the pitch deck template that is being used by founders around the world to raise millions below.

Access The Pitch Deck Template
Your email address is 100% safe from spam!
Challenges & Pivots
On limited funds in the early days they were paying themselves minimum wage, and working around their roommates at 3am. 
They got to the point where they only had a few thousand dollars left in the bank. That made them more creative and scrappy. 
Still, facing the financial dilemma they were in Clayton says they put three choices on the whiteboard. 
The first was to fold it, and give back the measly few thousand dollars they had to the friends and family that had backed them. 
The second was to repurpose their spending and pivot. Yet, they really hadn't found a solid idea and strategy to pivot to, in order to make the best use of that capital. 
The third option was to try and re-apply to startup accelerator Y Combinator. 
This time they got it, and soon had $120k in additional capital in the bank. It was a game changing moment that put them on a new trajectory. Though it wasn't the end of the challenges. They've developed a few more battle scars through the years since then. 
Listen in to the full podcast episode to find out more, including:
How to attract investors
The future of investing
Alternative asset classes
Clayton's top advice for building a successful business
SUBSCRIBE ON:
Facebook Comments