Craig Knight has been leading the charge in fuelling the future with sustainable energy. It turns out that the world has been embracing his startup's solutions in a big way. Resulting in creating a rocketship of a venture that went from launch to publicly-traded company in just a year. 
On the Dealmakers Show, Craig Knight shared his journey into entrepreneurship. Including the SPAC process, going from zero to public in record time, building a billion-dollar company, ESG trends, and fuelling the future, sustainably.
Listen to the full podcast episode and review the transcript here.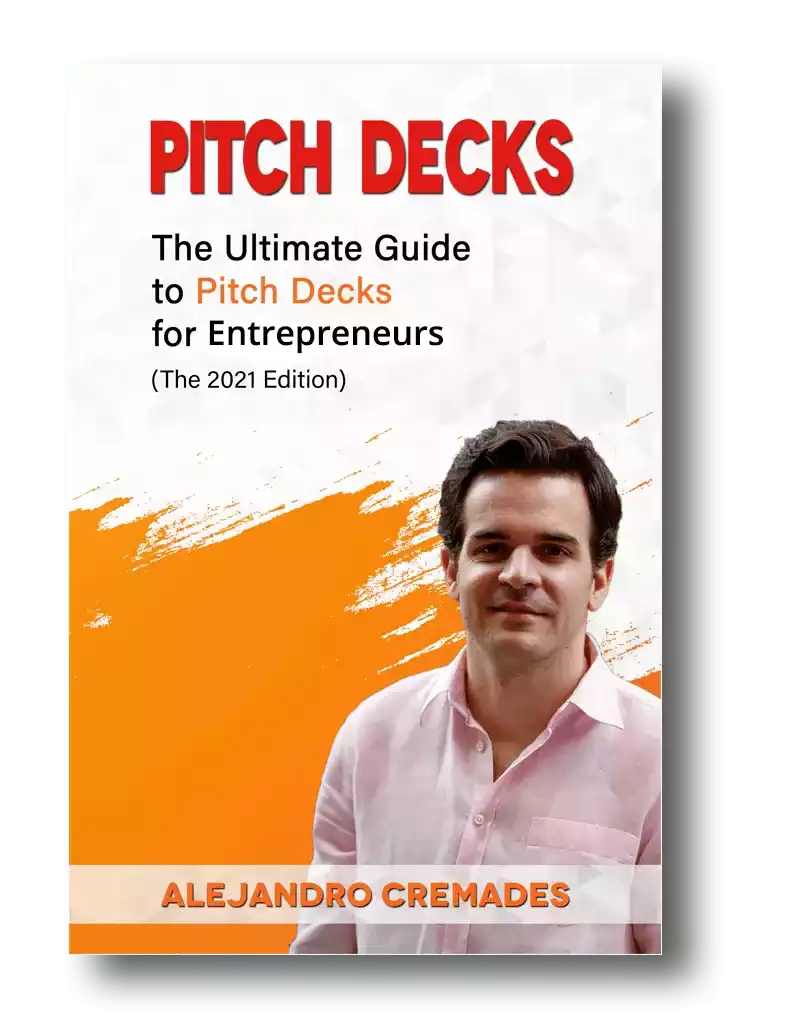 *FREE DOWNLOAD*
The Ultimate Guide To Pitch Decks
Here is the content that we will cover in this post. Let's get started.
Science & Entrepreneurship
Craig Knight was born and grew up in Sydney, Australia. While he embraced the outdoors, nature, and sports it had to offer, he says he always craved travel and exploring what the rest of the world had to offer. 
A self-described scientifically minded individual, Knight also grew up with an interest in mathematics and chemistry. He liked learning, solving problems, and seeking out answers to the way things worked. 
This took him to university to pursue these sciences and learning about new energy technology. However, he quickly realized that he wasn't passionate about being a 'lab rat' for the rest of his life. 
So, he went on a new tangent to obtain his MBA, with the idea of applying those skills and interests in the commercial and industrial chemical sector. 
Fueling The Future, Sustainably
This path took Craig to Singapore, and into the materials side of fuel cell technology. 
He found himself with a group that was validating these technologies and participating in corporate venture capital. 
His colleagues became so excited about fuel cell technology that they decided to quit their day jobs and become entrepreneurs. It took them a couple of years, but they ultimately convinced Craig to join them for the ride.
He came in to help with the setting up of the business and some investment in what became Horizon Fuel Cell Technologies.
This was not a hugely popular space at the time. At least not commercially. That meant skating by in survival mode for quite a while. Made even tougher by the fact that they started out trying to sell a technology that no one had thought to ask for yet. It took some learning to match what they had to offer to fit the problems their future customers were facing. 
They ultimately did get their technology sold into R&D departments and ended up manufacturing millions of these fuel cells.
As their experience, capabilities, and resources grew they were able to continue to create more complex and higher-powered cells with more applications – ne of those being in the automotive industry. This eventually led to the decision to form a new business, with a focus on these uses for their fuel cell technology.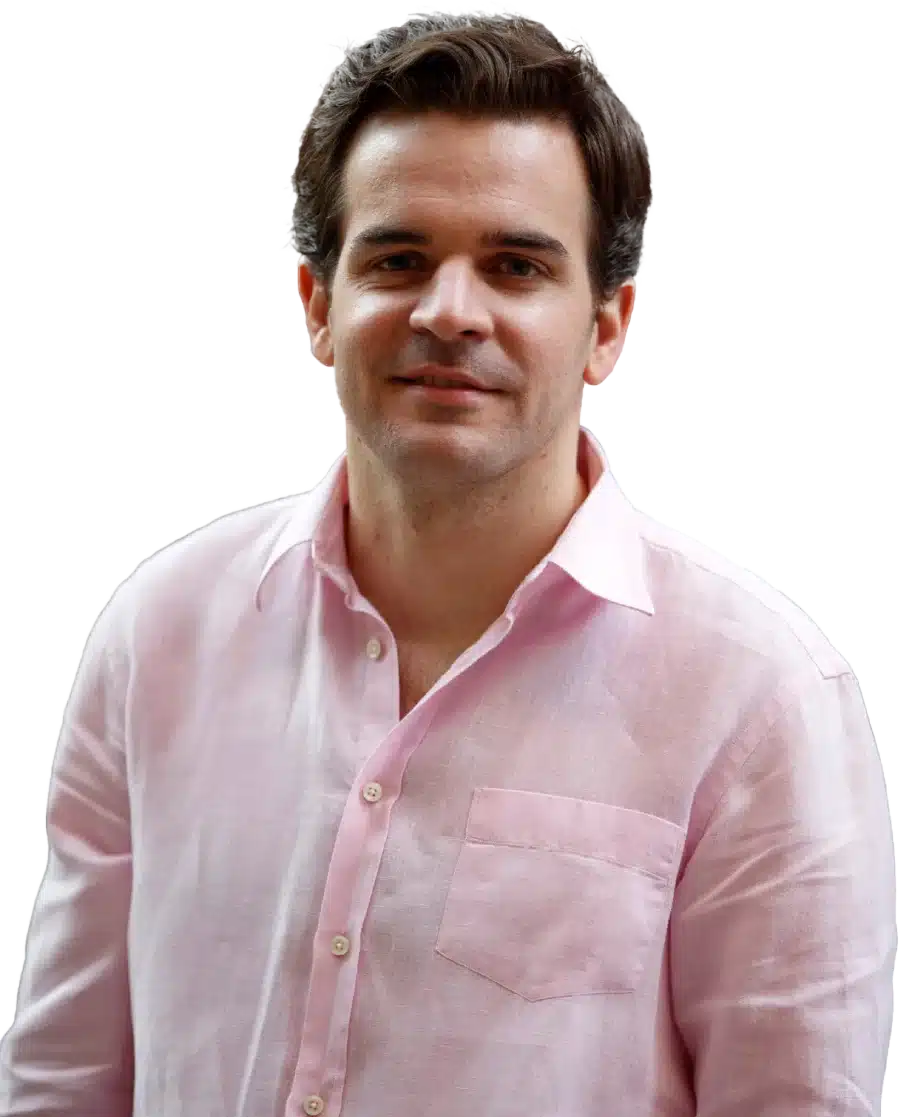 See How I Can Help You With Your Fundraising Efforts
Fundraising Process : get guidance from A to Z.
Materials : our team creates epic pitch decks and financial models
Investor Access : connect with the right investors for your business and close them
Hyzon
Hyzon Motors is Craig Knight's newest and current company. 
He and his co-founders looked at the challenges the world was facing and honed in on the environment, and the urgent and massively widespread need to decarbonize. 
One of the biggest contributors to pollution and hardest to abate sectors obviously centers on various forms of transportation, and the fossil fuels they burn. 
Going electric may work for things like scooters and small passenger vehicles. Yet, that may not be ideal or functional for heavier vehicles and equipment. They need a lot of power, need to be running all the time, with rapid refueling times.
Craig and his team found hydrogen to be a far more effective solution, and far more attractive and sustainable alternative to the diesel which has been fueling them.
They gave birth to Hyzon in 2020, targeting solutions for heavy vehicles such as transit busses, food delivery trucks, and trash and concrete trucks. Vehicles that can't just be parked for half the day to recharge electric batteries. And which would put a huge burden on the electrical grid if you tried. 
Their answer is grid-independent hydrogen fuel from renewable sources and waste products. By sourcing chassis, they are able to install and equip them with their technology and empower others to complete the build to their specifications. A way to make the process of change easier and more palatable to their customers, without making it far more capital intensive for Hyzon than it needs to be. 
They found early success in China. A country that was decades ahead of most in switching to cleaner and renewable energy to power their vehicles, and a massive market.
A space made even easier to make a dent in thanks to new initiatives and policies, including subsidy systems. China has already made great progress, by updating to smarter powering of hundreds of thousands of commercial vehicles and busses.
This provided great proof of concept and a base from which to explore globalizing their solutions while tailoring them to the unique and most pressing applications in other countries as the master integrator of this technology.
They are also working to provide affordable hydrogen to fleet operators to optimize their OPEX.
SPACs
After raising a round of private capital from their network, Hyzon seized on the SPAC trend to take their company to the next level. 
They began to interview various SPAC sponsors to find the right fit and terms. By the summer of 2021 they had become a public company through this path, with a market cap of $1.5B. Plus, a lot of working capital in the bank to fuel their expansion.
Hyzon is headquartered in New York, with contracts and customers in Europe, China, Australia and New Zealand.
Storytelling is everything which is something that Craig Knight was able to master. Being able to capture the essence of what you are doing in 15 to 20 slides is the key. For a winning deck, take a look at the pitch deck template created by Silicon Valley legend, Peter Thiel (see it here) where the most critical slides are highlighted.
Remember to unlock the pitch deck template that is being used by founders around the world to raise millions below.

Access The Pitch Deck Template
Your email address is 100% safe from spam!
Listen in to the full podcast episode to find out more, including:
Hyzon's vision for the future of fuel and transportation
Navigating SPAC opportunities
Thinking opportunistically versus long term
Craig Knight's top advice when starting and funding a business
SUBSCRIBE ON:
Facebook Comments