Allon Bloch is a repeat founder who has been with at least two ventures through going public so far. His newest venture has raised nearly $400M to disrupt and transform a third industry. 
On the Dealmakers Podcast Block recently shared his adventures in startups. Including what he's learned about the reality of markets and the economy, betting on yourself, starting up in a crowded marketplace, and gaining the perspective of being on the other side of the table as an investor too. 
Listen to the full podcast episode and review the transcript here.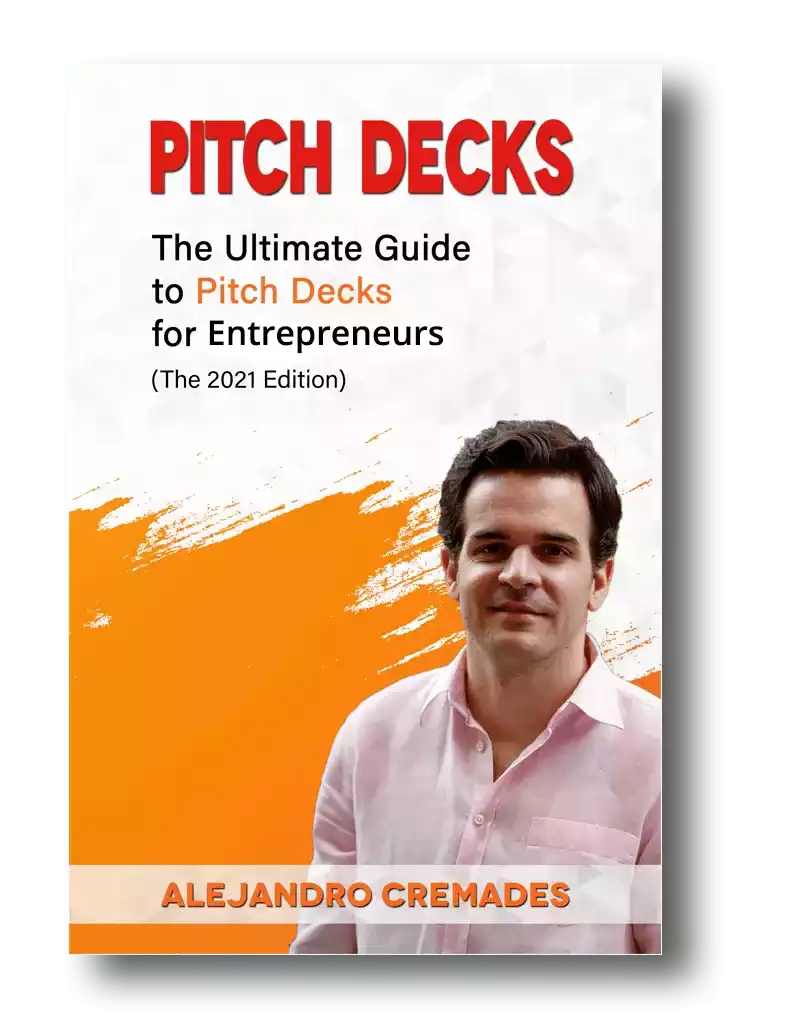 *FREE DOWNLOAD*
The Ultimate Guide To Pitch Decks
Here is the content that we will cover in this post. Let's get started.
Learning Business
Bloch grew up in Israel, what we all now know as 'Startup Nation'. A country which was essentially a startup itself. Early on he witnessed the country going through recessions and experiencing hyperinflation. 
Allom served his mandatory military service, and then continued his studies. He enjoyed learning biochemistry and genetics. Though he quickly decided that he didn't want to be stuck in a lab as a researcher. He wanted to see more of the world. He wanted to learn about business.
So, he flew to New York to do his MBA at Columbia. Not something he is sure he would repeat today, but a logical step on the journey with its own learnings. 
He has since spent time back in Israel, and London. Though found the next stepping stone in his career in consulting with McKinsey. There he appreciated being surrounded by smart and ambitious people, as well as gaining insight into how the CEOs and executives of Fortune 500 companies think. It bolstered his understanding of how to communicate, as well as high level decision making.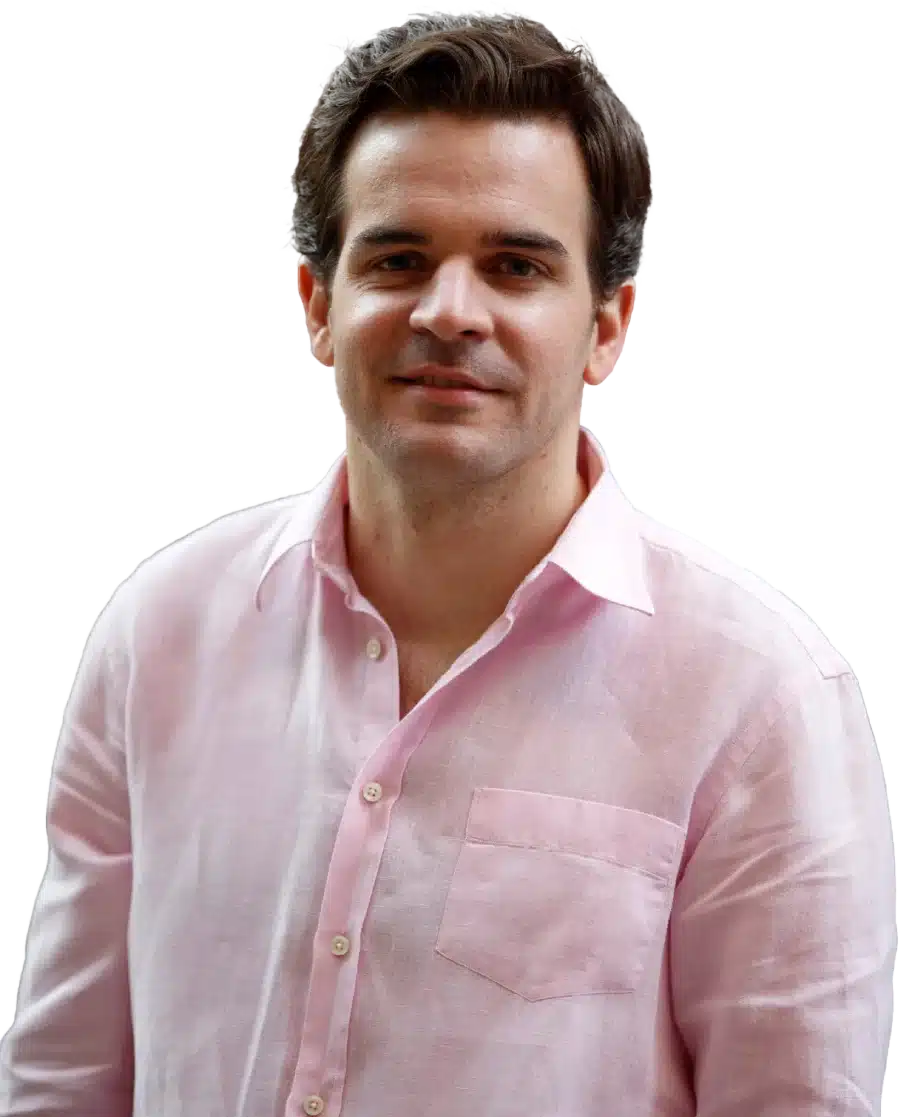 See How I Can Help You With Your Fundraising Efforts
Fundraising Process : get guidance from A to Z.
Materials : our team creates epic pitch decks and financial models
Investor Access : connect with the right investors for your business and close them
The View From The Other Side Of The Table 
Wanting to dive further into business and be closer to the action, Allon partnered up to create a $450M fund to invest in companies. Especially early stage startups.
He quickly learned some more big lessons about markets and the economy. They began in early 2000, right as the stock market had peaked. Everything began collapsing around them. Shares of major corporations were tanking by 75%. There was no just holding and floating. He said it seemed that no matter what you did you were taking a beating. Most were afraid to invest.
Yet, they did. They found some great value opportunities, and eventually saw them grow into strong positions. While he saw many of his competitors quit and head back into jobs in banking or consulting. 
On the upside he said that those periods also provide more time to focus on making good investments, rather than rushing and being caught up in the action of hot markets.
It was a fun experience, though Bloch eventually craved the opportunity to own something himself, rather than just being an investor. He saw the sense in making a big bet on himself. 
Wix
Allon didn't know how to code, but he did know some strong entrepreneurs. They were working on a project that would simplify expressing yourself online. He joined when they were just about 10 people. The product hadn't had all the quirks ironed out yet, but they had the vision. It ultimately became what we all now know as Wix.
They dove into this DIY website builder space, which empowered small business owners and independent professionals to get themselves online. A space which already had at least 50 competitors. Including WordPress, GoDaddy, and Squarespace. He admits Wix wasn't even the first to develop a great product. Yet, they did focus on their marketing and did quite well. Even despite the timing.
They didn't have their product ready to launch until October 2008. Lehman brothers had just collapsed at the beginning of the Great Recession just the month before that. They still needed to raise another $3M Series B round. Fortunately their investors stuck with them, and doubled down to support them. 
Now Wix is a company with over 6k employees and has gone public.
Vroom
After Wix Allon decided to take on another big industry. 
He had a bad experience trying to buy a car. He never wanted to have to engage with a car salesperson again. 
He found a calcified industry. A huge one. He believed that you should be able to empower people with technology.
The auto space seemed broken, like many other mature markets. All the power was in the hands of incumbents following the status quo. With systems and processes built for a previous era. One with dynamics where the few vendors had all of the information, and consumers only had a little.
In the auto business that often meant poor treatment of customers, cheesy negotiation tactics, and stacks of papers hiding and squeezing in all types of things.
Allon found that he could now access lots of car sales data. That gave birth to Vroom. 
Vroom set out to enable consumers to sell their cars all online. Their software enabled these remote sales, with little information required from the customer. He says he found that treating people well, and giving them fair prices soon morphed into being able to buy 100 or 200 cars a day online. 
Vroom also began selling cars online. All online, and even letting customers try them out for a week at home. 
Bloch also found that in spite of this being a competitive market with some 50,000 car dealers in the US alone, even the biggest incumbents were slow growing, with little innovation or market share. They were lucky to be growing 5% or 10% per year. Vroom changed these dynamics. So much so that they managed to go public, right in the middle of the 2020 pandemic chaos. 
K Health
Building on his past successes, Allon emerged from Vroom with the ambition to do even bigger things, with a big impact. 
Since back in his college studies he had a curiosity in medicine. Especially with the events going on, he became even more interested in how the healthcare system was working. 
In many ways he saw the US doctor experience as a throwback to the 1950s or 60s. It is also a $3.5T industry, and one which keeps growing. Typically faster than inflation. It is also a space which seems set to only become more expensive with the aging demographics in the US, and all the healthcare that is involved in that. 
His solution is K Health. Allon's latest startup, which has raised $275M in funding, and another $100M for a partnership that is rolling out their products into the employer market through its joint venture, Hydrogen Health. 
Storytelling is everything which is something that (FIRST NAME) was able to master. Being able to capture the essence of what you are doing in 15 to 20 slides is the key. For a winning deck, take a look at the pitch deck template created by Silicon Valley legend, Peter Thiel (see it here) where the most critical slides are highlighted.
Remember to unlock the pitch deck template that is being used by founders around the world to raise millions below.
Access The Pitch Deck Template
Your email address is 100% safe from spam!
Listen in to the full podcast episode to find out more, including:
How K Health is transforming healthcare for patients

Allon's top advice when starting a business

What he says you need to create a successful startup
SUBSCRIBE ON:
Facebook Comments