Jim Cacioppo has experienced being on all sides of the table. Including investing in companies, starting and growing them, and acquiring them. His current venture has gone from launch to hundreds of millions in revenue and becoming a public company in just a few years.
On the Dealmakers Show, Jim Cacioppo shared his journey into investing in, growing, and buying businesses. As well as how his approach to team building has helped and raised $35M with just an idea and a pitch deck
Listen to the full podcast episode and review the transcript here.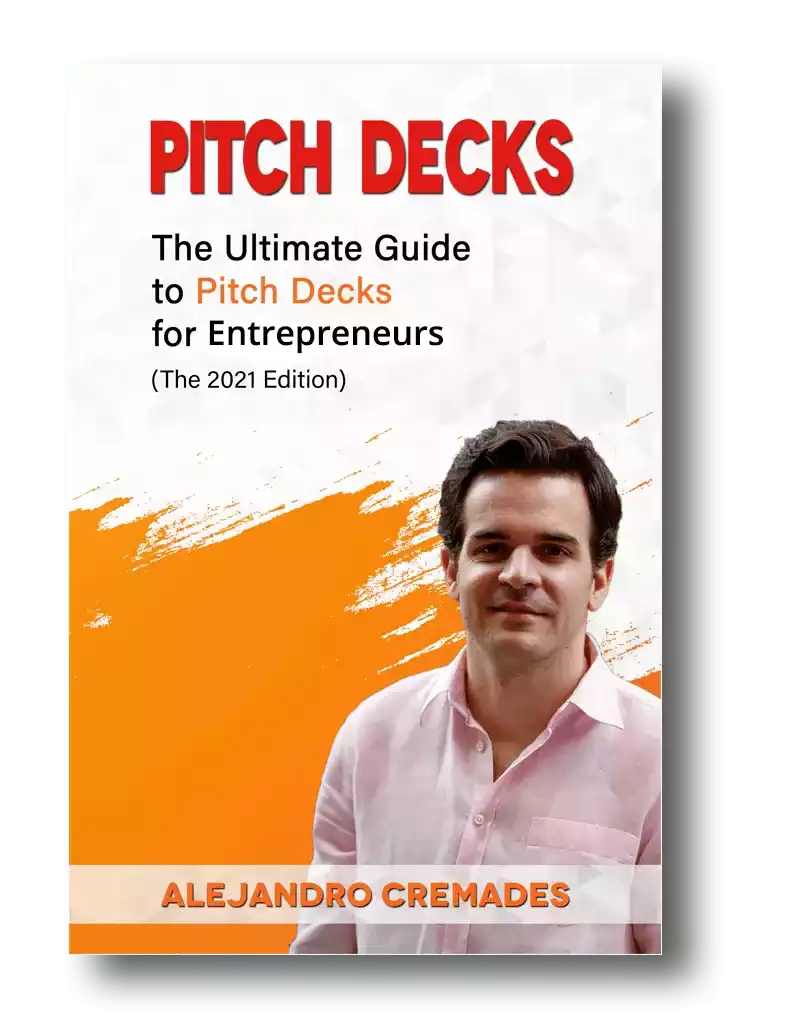 *FREE DOWNLOAD*
The Ultimate Guide To Pitch Decks
Here is the content that we will cover in this post. Let's get started.
Starting On The Other Side Of The Table
Jim Cacioppo was born into a small beach town in the Bahamas. When he was nine years old his family moved to Miami. Yet, it was moving to New York that really introduced him to the world of investing and finance.
After attending Harvard Business School Jim found his way into working in investment banking. There he found tools like how to value companies and understand different industries. As well as expanding his personal network.
This took him into the world of hedge funds. Which was well before most people knew what they were.
Moving from Halcyon, which had grown into a multi-billion dollar fund, he helped run a new fund. Taking them from just $300M to $5.5B.
Enjoying this process of building, he started his own fund as the majority shareholder. In just 14 months they raised close to $2.5B.
During these years Jim clearly got to learn a lot about the patterns of success and unlocking value. He learned about seeing the potential value that others underappreciated. Then how to take over distressed companies, and make them a success with new business plans, better management teams, strategy, and improved communications.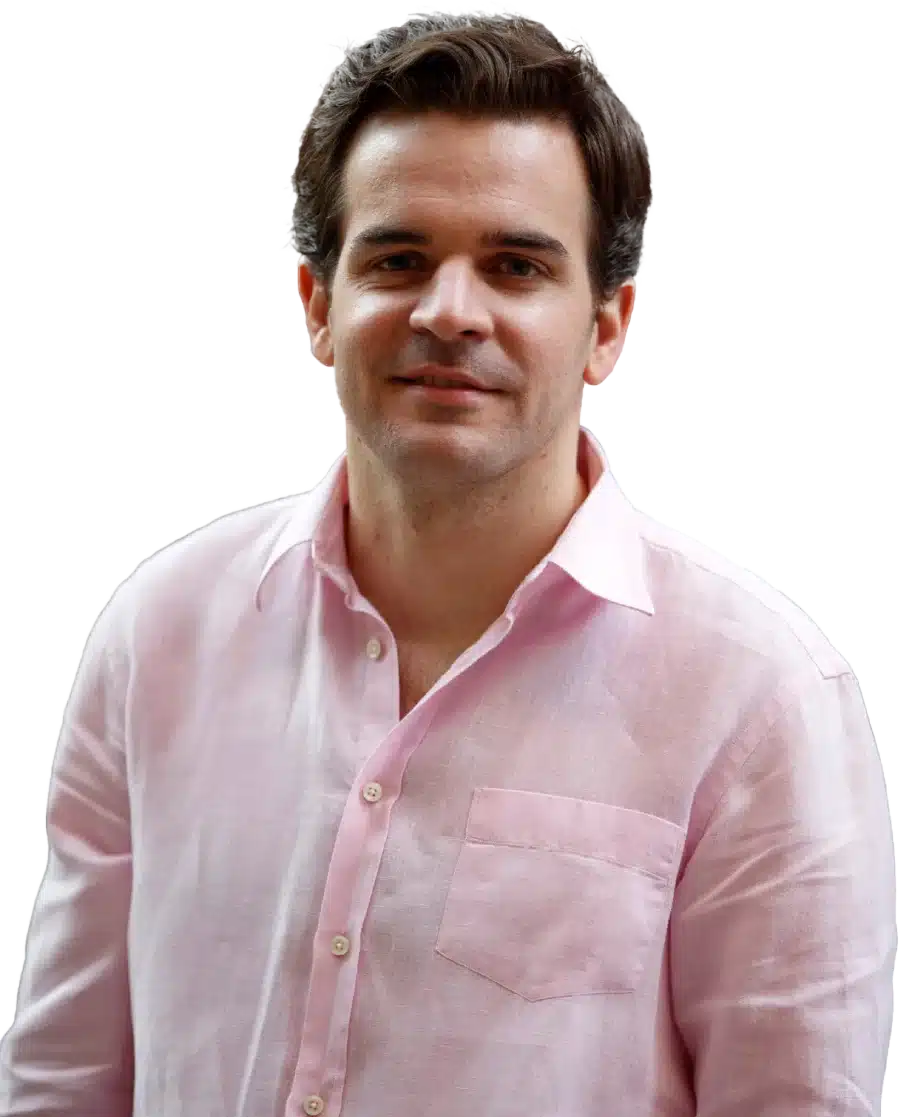 See How I Can Help You With Your Fundraising Efforts
Fundraising Process : get guidance from A to Z.
Materials : our team creates epic pitch decks and financial models
Investor Access : connect with the right investors for your business and close them
Discovering The Budding Cannabis Industry
Jim seemed to recognize the tunnel vision and bubble he was in while working in hedge funds in NY. It can happen anywhere. Where you are surrounded by the same people, in the same environment. Even if things are going very well, there are always advantages to expanding your view and input.
So, he took a break, reduced his workload to half-time, and allowed himself to be more creative and think outside of the box.
People began talking to him about cannabis. He found it interesting. This was just when it began emerging as a legitimate industry.
So, he began investing in a few cannabis companies in Canada. Then with private companies in the US as well. Altogether they invested in around 25 companies in different parts of the industry. From the technology and hardware to growing and service.
They did well. Companies in Canada were going public, with big valuations. It was busy, and it was hard to see a competitive advantage there.
However, the cannabis business was beginning to grow in the US as well. Not only is the US a powerhouse for pumping out big businesses, but the rollout of legalization meant there were very limited licenses. Governments didn't want too many people involved. They wanted control. It meant a huge opportunity, with limited competition.
However, Jim says he couldn't find companies in the US with good management teams.
Jushi
If you can't find a good company to invest in, in a big and fast-growing market, then why not create your own?
That's exactly what Jim Cacioppo has done. First incubating the idea within his family office hedge fund. Then, equipped with a pitch deck went out and raised $35M to start Jushi.
Just four years later in 2021 Jushi had $200M in revenues. They expect to double that this year. They have built an enviable portfolio of cannabis licenses, have now raised $450M, and went public in Canada.
Jushi builds cannabis plants and retail stores and has developed a strong M&A track record of their own as well.
Storytelling is everything which is something that Jim Cacioppo was able to master. Being able to capture the essence of what you are doing in 15 to 20 slides is the key. For a winning deck, take a look at the pitch deck template created by Silicon Valley legend, Peter Thiel (see it here) where the most critical slides are highlighted.
Remember to unlock the pitch deck template that is being used by founders around the world to raise millions below.

Access The Pitch Deck Template
Your email address is 100% safe from spam!
Building A Successful Management Team
One of the main ways that Jim set out to succeed and win in this space was with a strong management team. One that differentiated them from others.
He brought his investment experience and skills. His confounder Jon Barack brought his experience in numbers, contracts, and negotiating. They complimented that with a third co-founder, Erich Mauff, who brought fundraising talent.
Building on this they brought in domain-specific experience with the former CEO of a big cannabis company in Canada. They added a COO from Anheuser Busch, M&A and legal experts, and a head of retail from Anthropologie, a subsidiary of Urban Outfitters.
Building a team like this may sound like a big leap for some aspiring new entrepreneurs. Jim says they drew people ready to do big things. Yet, gave them a shot to be in leadership, with stock options. A framework with more freedom, speed, and upside potential, but without the risk of them having to try and start a company from scratch on their own.
A great team like that continues to snowball by attracting other great talent.
Additionally, Jim credits their success to focusing on starting up in the right states. In particular, that includes Virginia, Florida, Pennsylvania, and Illinois.
Listen in to the full podcast episode to find out more, including:
Working in an illegal industry
Jim's top advice for starting your own company
The future of the cannabis industry in the US
SUBSCRIBE ON:
Facebook Comments