Robin Richards is one of the most prolific, true serial entrepreneurs in modern American history. He has built, scaled, and exited at least half a dozen startups. His exits range from $30 million to over $300 million.  
It was a great honor to be graced with his presence on this recent episode of the DealMakers Podcast. He generously shared how he has set tech IPO records, found ideas for new businesses, the value of good website domain names, the most important lessons he's learned from each of these ventures, and his new company which has already raised $50 million. Plus, the top advice he'd give his younger self before starting a company.  
Listen to the full podcast episode and review the transcript here.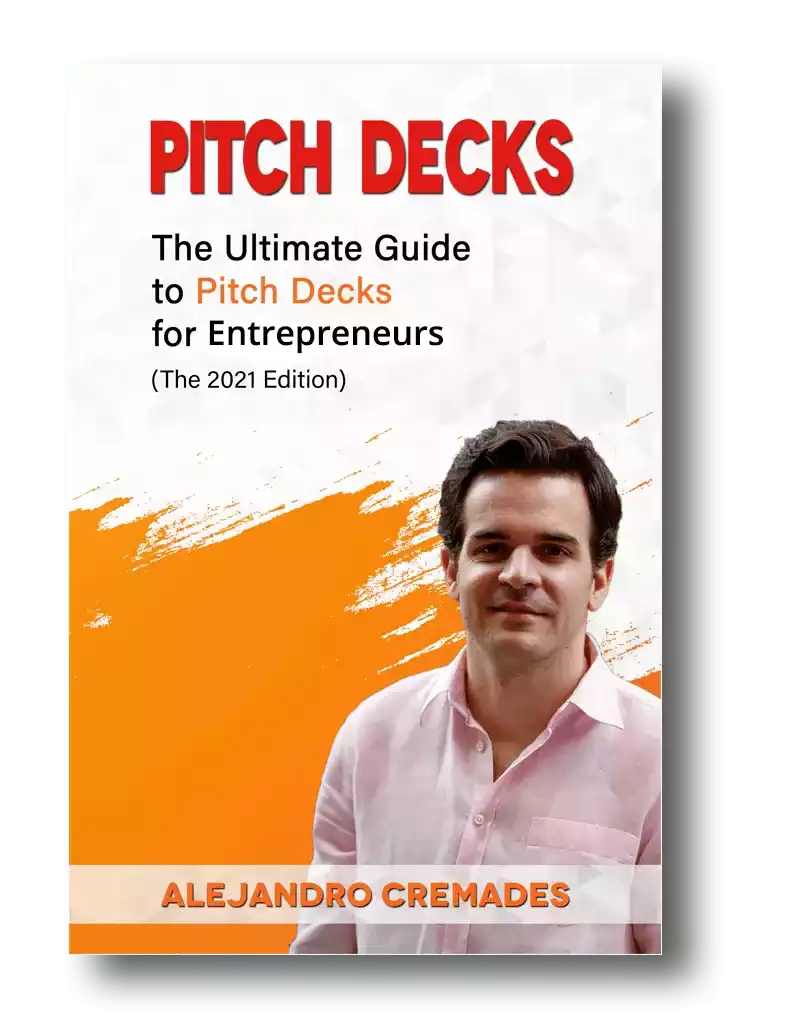 *FREE DOWNLOAD*
The Ultimate Guide To Pitch Decks
Here is the content that we will cover in this post. Let's get started.
Detroit Roots  
Robin Richards was born and grew up in Detroit, MI. From an early age, he saw two mindsets to choose from. One was enviously looking at those who were wealthy and despising them for it. The other option is to be curious about what has created their success and learn from it. He chose the latter.   
He found the kids at school whose families seemed to have more than everyone else. He asked what their parents did for a living. What their paths in life were.   
The patterns he found among the most successful were that:  
Their parents had gone to college

Their parents had been together for a very long while

Their parents owned their own businesses
No one in Robin's family had done anything other than work for an hourly wage for someone else. No one had gone to college. He vowed to do things differently.  
He saw that he could take action by getting good grades to get into college, and then look to start his own business. All while being smart about who he associated and spent time with.   
Robin was big in sports and did get into college. He took off to go to school in California. Even then, his fellow students' parents noticed how he was different, and several asked him to come work with them when he graduated. He foresaw that was really code for working an hourly job and ending up working for his friends. He turned them down. He wanted to achieve the maximum possible in life. He decided to invent his own destiny.   
Getting Started  
Upon graduating college he started his own telemarketing business. He approached a landlord on Sunset Blvd. He offered to rent a broom closet to be his first office because the rents were just so expensive. He vowed that within three years he would rent the whole floor space.  
In just two years he leased the whole floor. In five years his company was leasing three full floors of office space and had employed 3,000 people.  
He had found an edge by saving salespeople time, by having others create appointments for the first and beginning to use databases and PCs.   
Although he admits to making a lot of mistakes on the way, he says his biggest takeaway from this first company was to hire the best people you possibly can, and then get out of their way.   
Then at the behest of legendary fund manager Bill Gross, Robin went to work on Tickets.com. They were losing money, and Bill offered him a percentage of the company for improving it. Robin repositioned the company into a venue database and event company. They grew fast and were quickly bought out by Advantix.   
Both of these first two exits were for around $30 million each.   
With Tickets.com, Robin says the key lesson was the speed in pivoting. It's being decisive, and making the pivot quickly, rather than settling for moderate results.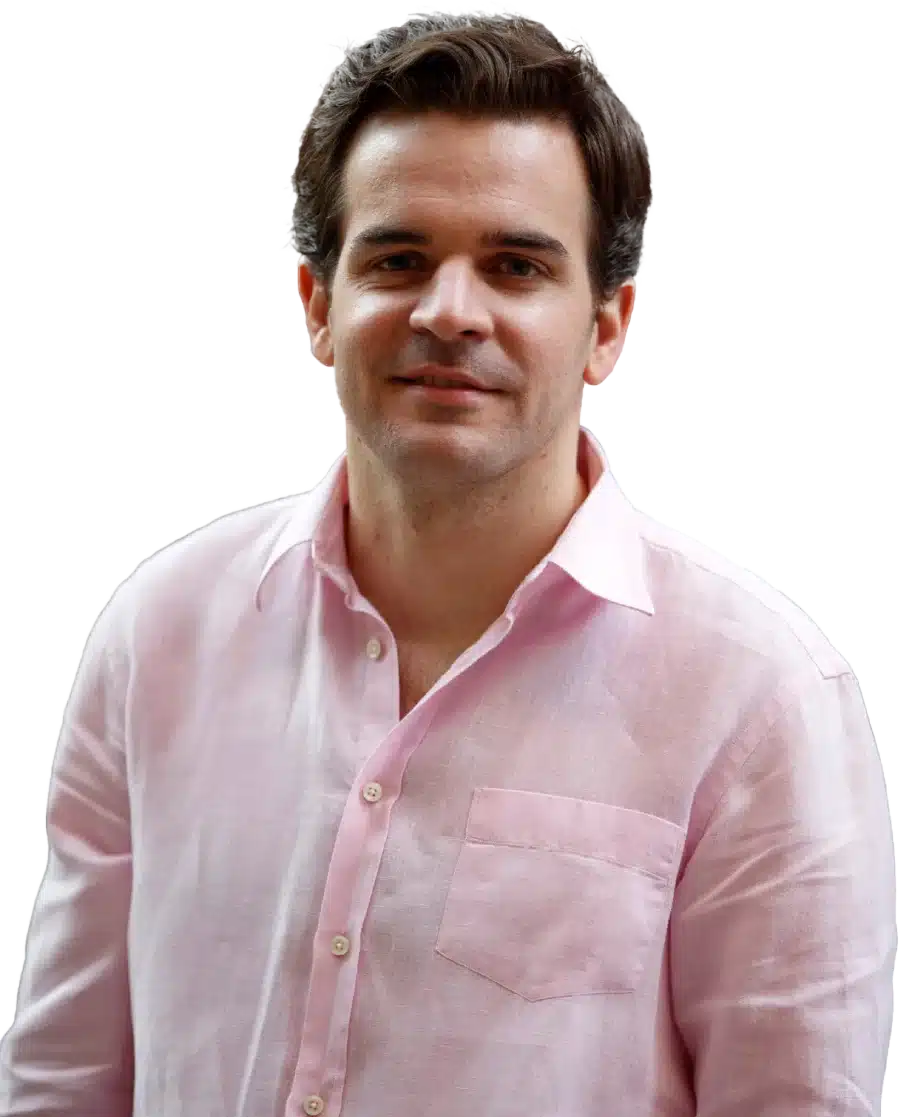 See How I Can Help You With Your Fundraising Efforts
Fundraising Process : get guidance from A to Z.
Materials : our team creates epic pitch decks and financial models
Investor Access : connect with the right investors for your business and close them
From CD to PC
Around this time a young guy came into Robin Richard's office, eager to show him something. It was the ability to play a CD and get sound on a PC.   
He wanted Robin to come on as president and start the company. He saw the "fire in the bottle," and stepped in to help. They created mp3.com.   
Robin brought in a team of engineers. Within 16 days Sequoia gave them a funding check for $20 million. Storytelling is everything which is something that Robin was able to master. Being able to capture the essence of what you are doing in 15 to 20 slides is the key. For a winning deck, take a look at the pitch deck template created by Silicon Valley legend, Peter Thiel (see it here) where the most critical slides are highlighted.
Remember to unlock the pitch deck template that is being used by founders around the world to raise millions below
Access The Pitch Deck Template
Your email address is 100% safe from spam!
After receiving the financing from Sequoia they went to work and in six months they pulled off the largest tech IPO up to that moment. They exited for $370 million, with many of their team members going on to create their own startups as a result.   
There were challenges on the way. Though he says if you have enough will, refuse to quit, and are realistic, you can win. He says "the system is set up for perseverance to be victorious."  
The Joy of Persistence  
This was followed by NTI. One of his favorite companies. The timing was right, and the mobile notification and alert system were quickly adopted by universities, municipalities, and K-12 schools. It was a venture and technology they intentionally targeted towards the public good and did not put into corporate hands, as we see being abused now.   
Within four years they exited this company through a $200 million acquisition by Blackboard. Through this experience, Robin found great value in getting out of your comfort zone when an opportunity is knocking.   
This specifically relates to scale and being able to add hundreds of employees almost overnight when the time is right to scale. Sometimes you just have to run with growth mode, and then go back and polish it later.   
Next, he moved onto Internships.com. A domain he paid a handsome $800k for. After hitting five million student users they sold the company for an undisclosed amount to Chegg.   
Reinventing The Workforce  
His latest venture is CareerArc which he founded in 2009. This is an HR technology company with the goal of helping business leaders recruit and transition the modern workforce. Their outplacement solution is helping Fortune 500 companies with maximizing the return on employee branding.   
With the headquarters in Los Angeles, the company has raised so far over $30 million from investors such as Peakequity. They are also growing quickly the employee count with 161 employees showing a 20% growth in this regard according to Linkedin insights.   
One of their recent initiatives includes providing virtual career transition services to laid-off employees globally. In terms of numbers, this enables 50,000 individual transitions in 5,000 companies every year.  
Listen in to the full podcast episode to find out more, including:  
How he justified paying so much for domain names

Why you must understand how customers buy, not just what they want

His new company which is thriving in the wake of COVID-19

Robin's top advice for starting your own venture
SUBSCRIBE ON:
Facebook Comments