Bill Barhydt is one of those few true serial entrepreneurs who hasn't just tried many things, he's successfully built and sold those companies too. That makes his latest venture one that should be taken seriously and both investors and consumers should be watching. 
During our interview on the DealMakers Podcast, Barhydt shared his love for computer science, the lessons learned and mistakes made in building his first three ventures, plus what's next in blockchain, banking, and digital money.
Listen to the full podcast episode and review the transcript here.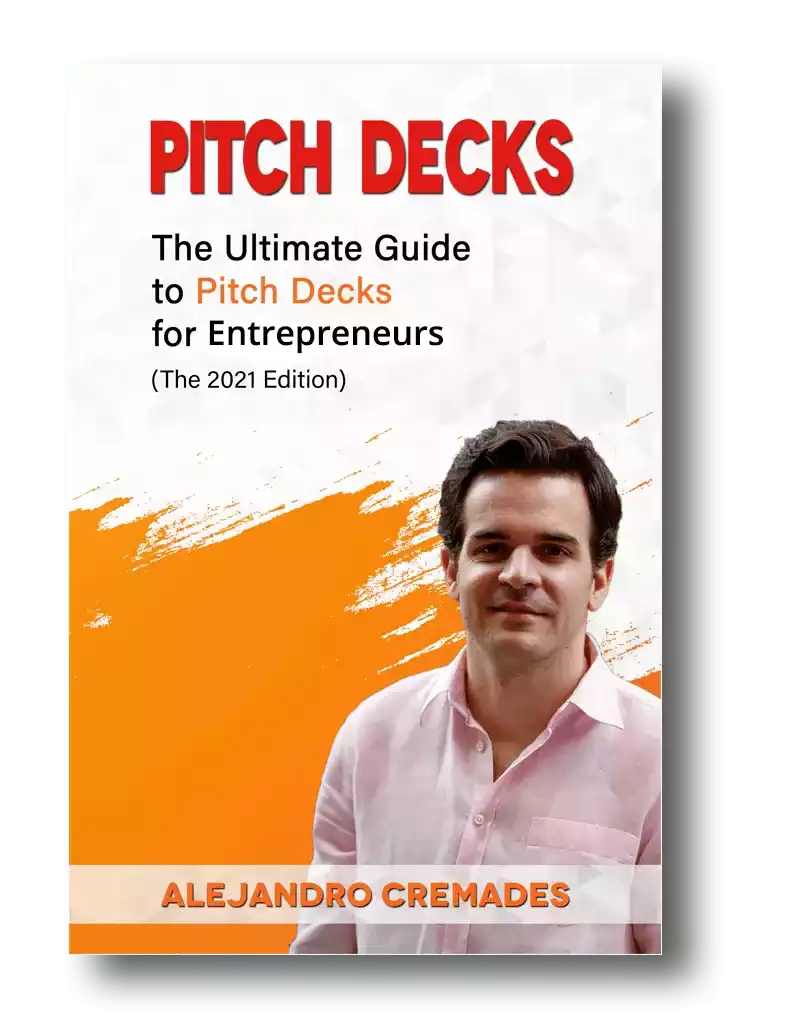 *FREE DOWNLOAD*
The Ultimate Guide To Pitch Decks
Here is the content that we will cover in this post. Let's get started.
Born in the Bronx
Bill Barhydt was born in the Bronx to a family that immigrated from Italy to New York City and were trying to work their way out to the suburbs.
As far back as he can remember Bill says he has always been a tech and math geek. His father always encouraged him and brought home a TRS 80 computer. 
At just 11 years old his father was teaching him basic programming. He went on to teach himself other programming languages and used his talents in computer science as a launchpad for the rest of his career.
Building Your Resume & Skillset 
Bill Barhydt has worked for a whole host of big-name companies on his way to becoming an entrepreneur in his own right.
As you can imagine with any kid who is inspired by math and science, space is a big attraction. Bill got the opportunity to move out to California and do research for NASA.
That parlayed into a call from Goldman Sachs and a job in NYC working on research for them and learning financial markets. He spent time working on a trading desk until he started getting the entrepreneurial bug. 
He was interested in travel and software and saw the internet becoming the next big thing. That took him to work with Netscape. There he helped banks and some of the biggest telecom companies in the world build their online services. 
Lessons From Taking Three Startups Full Cycle
AOL acquired Netscape, and Bill saw that as his moment to go out and start a company of his own. 
Inspired by the wild wave of the dot com boom he launched WebSentric. An early version of Zoom, which allowed browser-based file sharing and meetings. 
WebSentric was acquired by SAP. Just as his next gaming startup Sennari was acquired by Emotive. His third venture Boom Financial was acquired by Digicel and still operates in around 30 countries.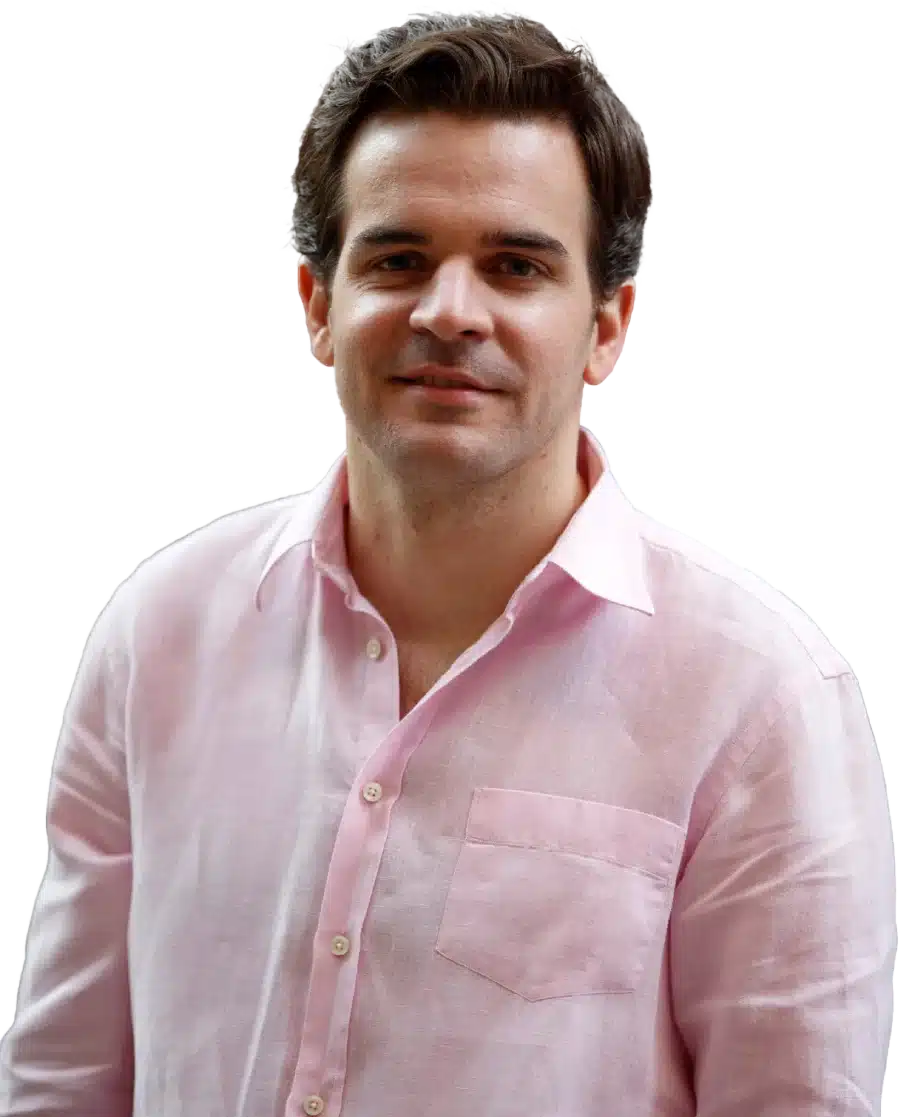 See How I Can Help You With Your Fundraising Efforts
Fundraising Process : get guidance from A to Z.
Materials : our team creates epic pitch decks and financial models
Investor Access : connect with the right investors for your business and close them
Bill says he has learned a lot through these ventures and making mistakes, which he has carried forward to building even more successful businesses today.
1) Hire Great People You Can Trust, Earlier
Bill admits he tried doing too much himself. He attempted to juggle marketing and financing and engineering. He tried bottom-up hiring to fill the gaps. 
He says it is much smarter to hire seasoned talent upfront, and motivate them with a lot of stock.
2) Get Customers As Quickly As Possible
Bill says you need a product, but it doesn't need to be perfect to start. He says too many entrepreneurs work too long on a product and it ends up being too late by the time they finish. Instead, the goal should be to get customers as fast as possible.
3) Product Market Fit
By the time he launched Boom Financial, his model focused on getting feedback from real customers before even having a product launch. It is about making sure you are filling a need and ensuring you have product-market fit out of the gate.
4) Look Further Ahead
Don't ignore trends. Think farther out. 
The Future Of Money
Bill has been interested in cryptocurrencies for decades. He says that the government's management of money and the value of it opened the door to new forms of currency. It has made blockchain and bitcoin possible, as an alternative to trusting a system that hasn't been working in the favor of its people. 
With his latest venture Abra, his idea was why not use this new technology to create a single global banking app that worked everywhere, for everyone. Something that will work for rich bankers in big financial capitals, as well as poor farmers in third world regions. 
To date, they've amassed users in 100 different countries, and have attracted $35M in venture capital. Investors include Foxconn, Amex, RRE, Arbor, and First Round Capital.
Storytelling is everything which is something that Bill was able to master. Being able to capture the essence of what you are doing in 15 to 20 slides is the key. For a winning deck, take a look at the pitch deck template created by Silicon Valley legend, Peter Thiel (see it here) where the most critical slides are highlighted.
Remember to unlock the pitch deck template that is being used by founders around the world to raise millions below.
Access The Pitch Deck Template
Your email address is 100% safe from spam!
COVID-19 & Digital Money
Abra seems to be one of those few businesses exceptionally well-positioned to thrive in a COVID-19 world and the new normal. 
In 2020 bitcoin bucked expectations to fall in line with stocks and correlate to their ups and downs. A trend Bill expects will diminish over time. Still, with Abra customers can hold multiple FIAT currencies and cryptocurrencies, including bitcoin. 
It is a time when again consumers are becoming very disenchanted with their banks and are reminded of how they treat them. 
Then you have a whole new reason not to use the physical currency. 
Listen in to the full podcast episode to find out more, including:
The adoption of crypto

Bill's top advice for other entrepreneurs starting businesses

The games big companies play and the importance of having a moat

Going from starting up to exit
SUBSCRIBE ON:
Facebook Comments