Despite initially resisting the call of entrepreneurship, Patrick de Nonneville has since built a fast-growing fintech startup.
This company has raised over $50M in equity and almost $1B in credit facilities to fund other small and medium-sized businesses.
On the Dealmakers Show, he shared his adventure into entrepreneurship.
Including the process of raising capital for fintech businesses, building up your investor base, and taking risks. And the challenges and benefits of transparency.
Listen to the full podcast episode and review the full transcript here.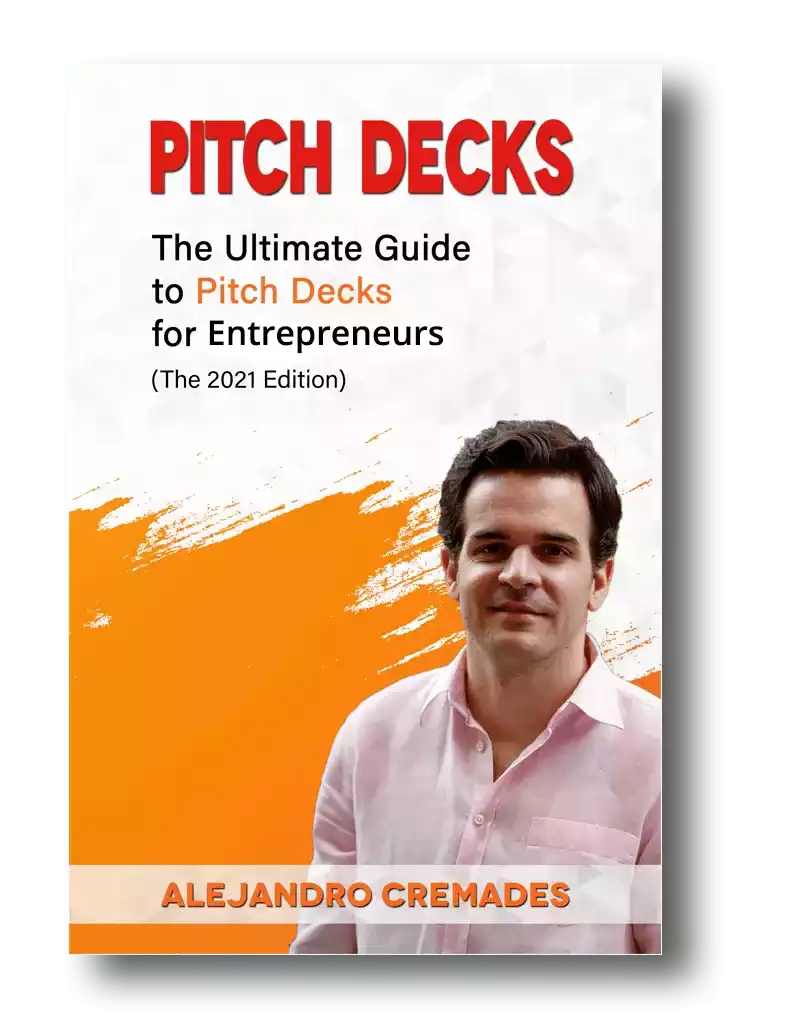 *FREE DOWNLOAD*
The Ultimate Guide To Pitch Decks
Here is the content that we will cover in this post. Let's get started.
Entrepreneurship & Ways Of Thinking About Risk
Patrick de Nonneville was born in Paris, France. He grew up in a family of entrepreneurs and business founders.
All of his brothers began their own companies right after school. His grandfather has started several businesses.
After working at IBM, his father also started some companies of his own. Some of them worked out. Others didn't.
This gave de Nonneville a very real appreciation for what entrepreneurship and running businesses is like from the inside.
At a very young age, he saw that great success was possible.
At least if you've done plenty of homework on your market, are willing to take big risks, get lucky, and put in enough hard work.
He also witnessed firsthand that you can put a lot of passion and intense hard work into something, and sometimes it just doesn't work out.
Entrepreneurship was in his DNA, but the struggles also initially made him resistant to pursuing the calling.
Instead of startups he initially set his sights on more traditional career options.
As a teenager, he was invited for a week of work experience at the Paris Stock Exchange.  An experience that set him on a new trajectory.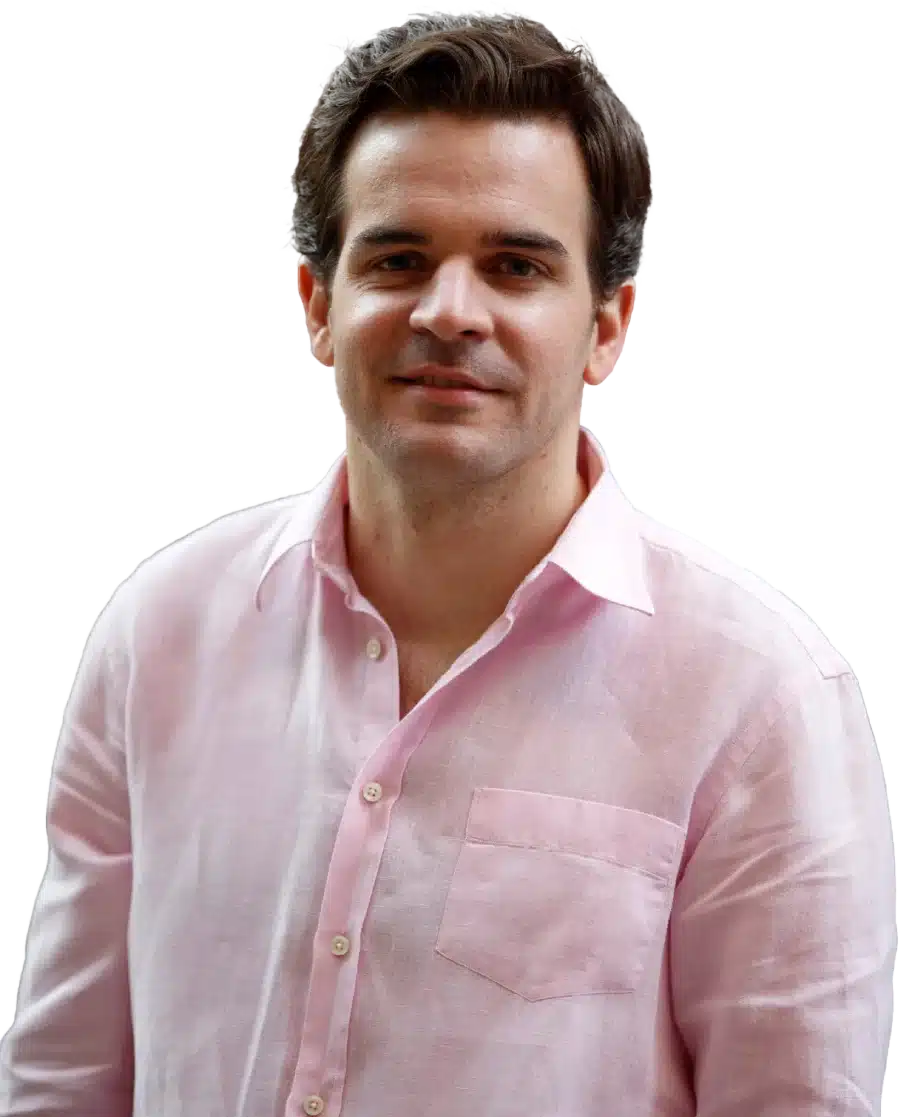 See How I Can Help You With Your Fundraising Efforts
Fundraising Process : get guidance from A to Z.
Materials : our team creates epic pitch decks and financial models
Investor Access : connect with the right investors for your business and close them
Banking, Risk-Taking & Investing
The week he spent on the trading floor of the Paris Stock Exchange was impactful and inspiring. It caused him to chart a new direction.
He loved the experience of responsibility, pricing trades, and making them.
Yet, he also realized that he could benefit from more technical and mathematical training. He took that focus with his school studies.
After school, he jumped right into the financial markets and trading. He quickly encountered many financial crises.
Over the next three years, there were crises in Asia, Russia, and then the dot com bust. He came to realize that they were quite normal, and actually happen all the time.
He also learned about decision-making. It is a space where you must grow comfortable with making quick decisions and owning the consequences.
That of course taught him a lot about risk. Which he experienced several approaches to as we worked with several different banks over the following years.
After spending time in NY, he ended up with Chase, and then Goldman Sachs, where he ultimately became a partner.
He worked with organizations that didn't care how he was making money and the decisions he was making. As long as he was making them money.
While others were far more concerned with how decisions were arrived at, and how they were making money.
He began co-investing with a VC in Europe. Which introduced him to the world of financing startups and the emergence of fintech companies.
Embracing Entrepreneurship & The Fintech Revolution
Several factors converged together to convince Patrick to take the leap into entrepreneurship, and finally, embrace his calling as a startup founder.
He had some experience with fintechs from the investing side of the table. He also saw how technology was taking over the financial sector.
All of the humans he initially began trading next to had been replaced by robots.
On the equities side, what had been a group of 150 traders when he started was reduced to just two by the time he left.
He could wait until he was consumed and washed away by that wave too. Or he could jump in and swim, and go with the tide.
He had also grown bored with his work. Yet, found the opportunity to wade in and surf the fintech wave himself.
The timing just happened to be right too.
In 2014, regulations changed. Finally allowing others than just the big banks to make business loans to SMEs.
Storytelling is everything which is something that Patrick de Nonneville was able to master. Being able to capture the essence of what you are doing in 15 to 20 slides is the key. For a winning deck, take a look at the pitch deck template created by Silicon Valley legend, Peter Thiel (see it here) where the most critical slides are highlighted.
Remember to unlock the pitch deck template that is being used by founders around the world to raise millions below.

Access The Pitch Deck Template
Your email address is 100% safe from spam!
October
That year Patrick quit his banking job and launched his own fintech startup, October.
October has already spread into Spain, Italy, Germany, and the Netherlands. They have 110 employees across five countries.
Patrick and his team have raised more than $50M in equity capital. As well as almost $1B in credit facilities which they use to fund loans to businesses.
They've brought on an expanding variety of investors. Including retail investors, some of the world's largest insurance institutions, VCs, and family offices.
They've carefully built up their track record in delivering on multiple funds of increasing size, as well as their infrastructure, reporting, and their technology.
In fact, they've even begun providing their anti-fraud fintech technology to other companies as well.
Patrick's vision for the future is a world in which entrepreneurs and business owners can focus on their dreams of building companies and building great lives.
Where funding is far easier and more intuitive.
A time when arranging the financing for your company doesn't have to take up months of your time, distracting you from working on the actual mission.
Listen in to the full podcast episode to find out more, including:
Strategically building up your investor base and funding
How October works
How October is fighting financial fraud
The benefits of committing to extreme and rapid transparency
Patrick's top advice when starting a business
SUBSCRIBE ON:
Facebook Comments