Venkat Venkataramani has worked with some of the biggest and fastest-growing tech companies in the world. Instead of just collecting an easy paycheck he decided to take on the challenge of doing something even bigger and more impactful for other businesses.
During our interview on the DealMakers Podcast, Venkataramani talked about getting paid for what you love to do, purposely getting uncomfortable, the keys to creating lasting impact, era-defining companies, fundraising, and picking your investors. Plus, a new way to decide which startup idea you will pursue.
Listen to the full podcast episode and review the transcript here.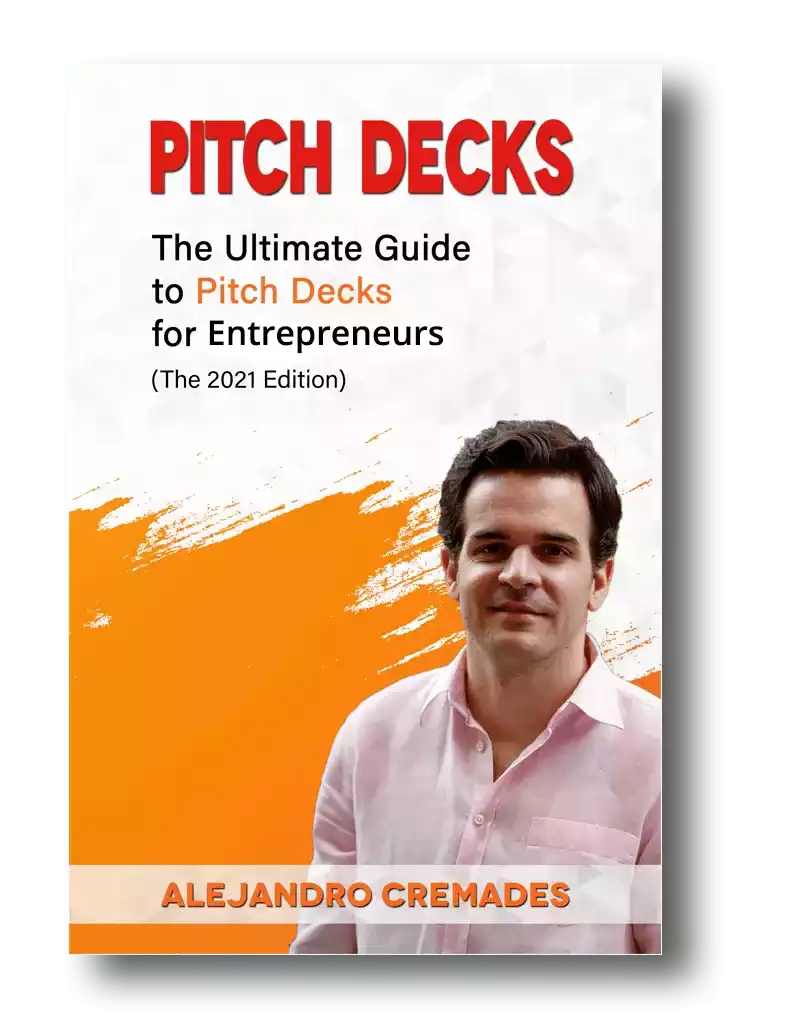 *FREE DOWNLOAD*
The Ultimate Guide To Pitch Decks
Here is the content that we will cover in this post. Let's get started.
People Pay For This?
Venkat was born in a small temple town in India. Other than the river and farming the only thing really happening in the area happened to be the top educational facility, NIT (the National Institute of Technology. He grew up dreaming of studying there, and he did.
His parents really didn't know what to do with him during the summer breaks. They suggested he go find a computer summer camp. At just 11 years old he ended up in a serious professional programming summer class. Many of the other students had already completed college. Yet, he and his brother seemed to be the only ones who really got it, and could write the programs and solve the problems.
Venkat was just enthralled with how fun it was. He thought if someone would actually pay for this type of work that would be a perfect life. Of course, not only have they paid him a lot, they've even given him tens of millions of dollars to start his own business.
After college in India, he says he was incredibly fortunate enough to come to America to pursue his Master's degree, and ultimately proudly became a US citizen.
The Desire To Be Challenged
If you like things to be simple and easy, then entrepreneurship is not for you. Being an entrepreneur simply means signing up to take on nonstop daily challenges and problems. Even before considering entrepreneurship Venkat Venkataramani developed a natural inclination to not only embrace, but seek out adversity and challenging problems to solve.
After his Master's, he enrolled in a Ph.D. program. Though before even getting started he decided to take a leave of absence.
He had never really actually worked up to this point. Instead of just theory, and writing a paper for his professor, he decided he wanted to get into the industry and discover real problems worth taking on.
Oracle came knocking and put him in a role in the Server technologies Division. He got to work with a variety of great individuals who have gone on to create amazing startups of their own. We've featured at least two of them on the Dealmakers Show: Mohit Aron and Ajeet Singh.
After spending five great years with Oracle Venkat just didn't feel challenged anymore. Things became easy. It was too comfortable. He wanted to learn and take on harder problems.
That opportunity arose with Facebook. At the time it was a small company with less than 200 employees, and maybe a little over 30M active users.
He says he was drawn to the high quality of people working there, and the problems they were taking on. Even though he admittedly had no idea how to solve the challenges, he saw this as a fantastic learning and growth opportunity, if they would just give him the chance.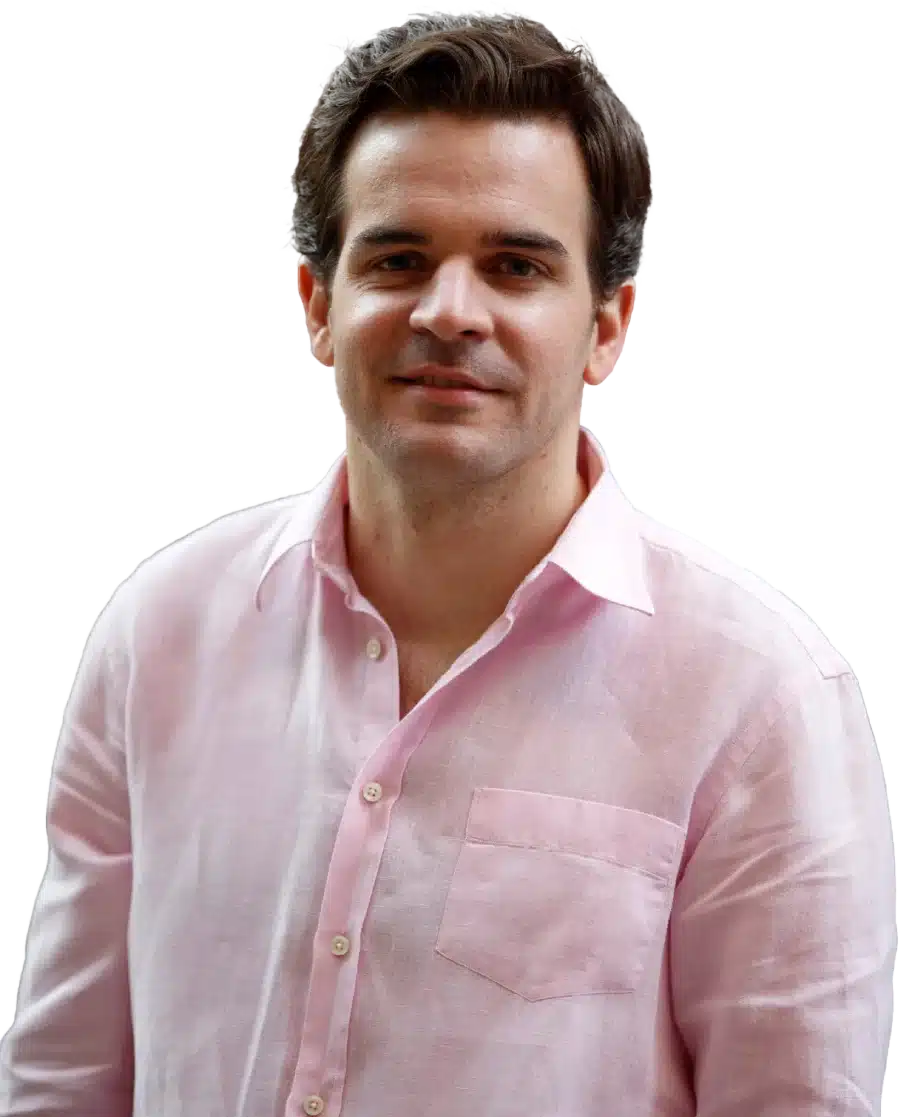 See How I Can Help You With Your Fundraising Efforts
Fundraising Process : get guidance from A to Z.
Materials : our team creates epic pitch decks and financial models
Investor Access : connect with the right investors for your business and close them
This was an incredible period of growth for Facebook. By the time he left their active users had grown to around 1.5B. The company was doubling in size 2-3 times each year. That plenty of challenges to champion, especially if you had the initiative to stand up and push the company forward.
He especially liked working for Mark Zuckerberg, who he regards as a mature thinker, fast learner, and a very intelligent visionary.
Still, as with any maturing and large startup, Venkat found things slowing down as they grew. It was especially getting harder to push innovation. That was his signal to make the leap. He told our audience he wasn't sure what he was going to do next but decided to take a year out to figure it out.
Exploring Ideas
Before terms like customer interviews, problem discovery, or pain discovery became trendy, this entrepreneur inadvertently began doing just that.
He describes Facebook much like Disney World. It is its own planet. A completely encapsulated city detached from the real world. It has its own housing, stores and more.
During those years the world had evolved a lot. AWS and the cloud had arrived. So, throughout his regular daily activities from taking the kids to school and running normal errands, Venkat says he intentionally spoke to everyone he could. He was looking to reconnect with the rest of the world and to understand the problems real people and real businesses were struggling with on a daily basis. He took lots of notes.
Looking back he describes this as a defining moment, and ultimately the genesis of his own startup, Rockset.
Using Rockset is a real-time database in the cloud. You can use it to build interactive, very fast applications, based on real-time analytics, with customization, but without the heavy cost or complexity.
They've been growing fast, even through COVID, and are hiring.
For others considering startup ideas to pursue, Venkat presents another way of looking at things and deciding.
While Rockset certainly has big potential, instead of focusing on what you think will be most successful, he recommends optimizing to minimize regret.
Look three years out. What is it that you most want to try, even if it turns out to be a spectacular failure? What will you regret not working on? When he pursued Rockset, he embraced the learning and taking on the challenges, rather than what was most likely to succeed. That he says creates much more happiness and satisfaction in your life.
Now he has a product and company he just can't wait to get into the hands of more people. Big smart money investors seem to feel the same way.
Sequoia and Greylock are among those who have participated in multiple rounds of fundraising, already totaling at least $61M.
Storytelling is everything which is something that Venkat was able to master. Being able to capture the essence of what you are doing in 15 to 20 slides is the key. For a winning deck, take a look at the pitch deck template created by Silicon Valley legend, Peter Thiel (see it here) where the most critical slides are highlighted.
Remember to unlock the pitch deck template that is being used by founders around the world to raise millions below.

Access The Pitch Deck Template
Your email address is 100% safe from spam!
Listen in to the full podcast episode to find out more, including:
How you may want to use Rockset
Choosing your investors wisely
The efficiencies of choosing long term thinking investors
SUBSCRIBE ON:
Facebook Comments