Jake Kloberdanz has built a business with a purpose, and it is touching thousands of lives all over the country.
During our interview on the DealMakers Show, Jake Kloberdanz shared with our audience his venture into winemaking. He talked about the value of doing the grunt work in the trenches, serving hope, starting a company with eight cofounders, and picking your investors.
Listen to the full podcast episode and review the transcript here.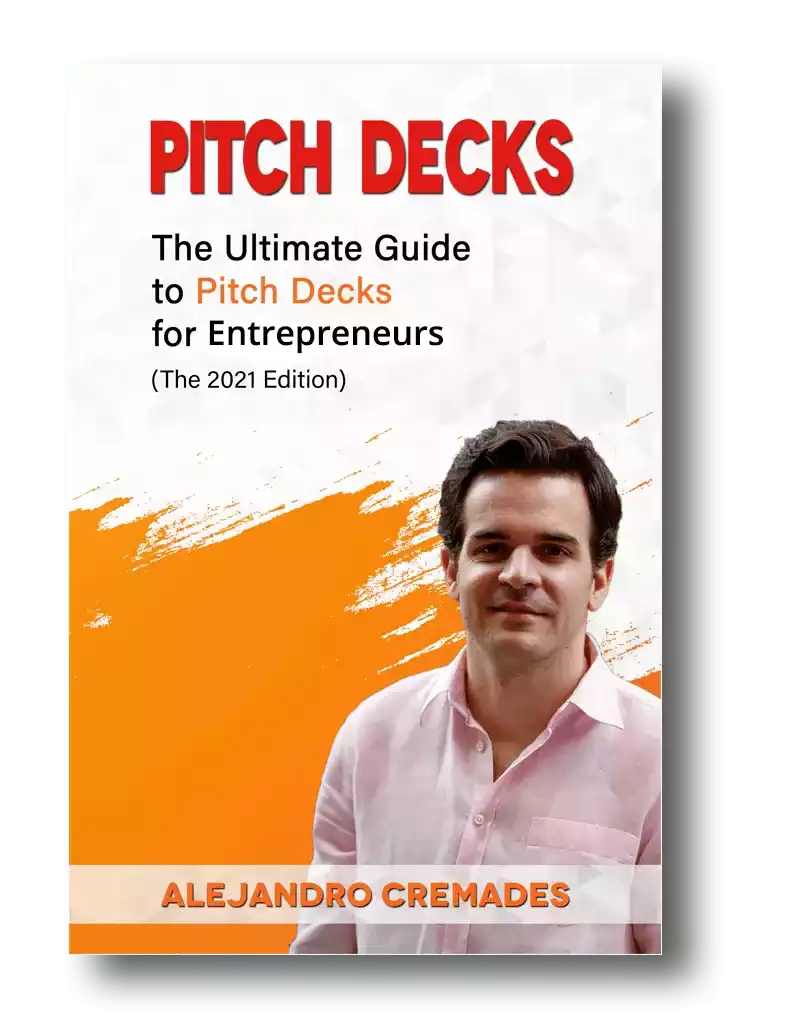 *FREE DOWNLOAD*
The Ultimate Guide To Pitch Decks
Jake says his parents met on a military base in Germany before spending time traveling the world, all the way to New Zealand.
On moving back to the United States they got their degrees in Northern California. That was before moving to Fremont in the Bay Area when Jake was just two years old.
His grandmother from Cleveland, OH joined them, and he learned a lot about business from both his mother and grandmother as he was growing up.
That parlayed into him going to study business at UC Berkeley. There he had his own side hustles including a storage business. He was involved in sports and was both the social and philanthropy chair.
He says whether it was dressing up as Santa to hand out presents or presenting checks to the Oakland Children's Hospital, he felt this work was much more rewarding than chasing the usual badges of success, like houses and cars.
Here is the content that we will cover in this post. Let's get started.
The Romance & Reality Of The Wine Business
Right out of college Jake says he was hired by Gallo. One of the long-running, leading wine companies.
They put him down in Newport Beach in the wine business. It sounded romantic and glamorous. He learned about being coachable and working hard.
In reality, his job meant that in the middle of the night he would actually be going in the back of grocery stores to stack pallets, dust off bottles, and stock shelves.
Though it was also a great opportunity to build relationships, learn about getting the best positions on the shelves, and how customers interacted with products.
For what was probably centuries it was pretty difficult to break into the wine business and start your own brand.
It would take a lot of time and startup capital. You had to have a vineyard to grow the grapes. You needed a winery to create the actual wine. Then to get onto shelves you needed distribution and marketing.
In fact, it wasn't really until 2005 that things began to open up and change. That's when it became legal to ship wine across state lines to consumers.
Until then the industry was very fragmented and layered. The wine brands themselves were often far removed from the frontlines and customers.
They worked through the distributors. Who would then provide products to retailers who worked directly with customers?
There was so little data and feedback from the frontlines that most of today's tech marketers would probably have had a heart attack.
As the regulations changed, the industry opened up to make it much easier to make your own wine, and get started on a smaller level.
One October Jake Kloberdanz was in one of these grocery stores stocking the shelves as usual.
He noticed the pink ribbons for breast cancer awareness month on the cans of soup and saw how they were contributing to this cause with each can sold.
He also noticed it with one brand of yogurt, which was pretty much sold out, versus the others that weren't.
Life Is Short, You Had Better Hurry Up And Do Something
The ideas were clicking, but Jake admits that he really wasn't compelled with the urgency to do something until he got a call from an old friend who had just found out that she had blood cancer.
That really hit home for him. He flew out to see her. The day after he got back he set to work on his own company, ONEHOPE. A wine brand that was built with a purpose. He realized how short life could be and that you had better get going.
Jake and a staggering seven other cofounders threw themselves into the business, driving U-haul trucks of wine to their storage units and building a brand from the ground up.
ONEHOPE
Today you will find ONEHOPE wines at thousands of retailers, hotels, and restaurants, as well as through their own website, a network of reps across the country, and their Napa Valley tasting room.
They often do over 5,000 events each month. Have 120 employees, plus 10,000 independent contractors that they call cause entrepreneurs who are out there spreading hope, raising money for good causes, and sharing wine each day.
Jake says "ONEHOPE has raised tens of millions of dollars through events and direct donations and the company has been valued at hundreds of millions of dollars." Though what he is more proud of is the people they have brought in as investors and shareholders in the process. They come from all different fields, have built great companies themselves and are visionaries too.
Storytelling is everything which is something that Jake Kloberdanz was able to master. Being able to capture the essence of what you are doing in 15 to 20 slides is the key. For a winning deck, take a look at the pitch deck template created by Silicon Valley legend, Peter Thiel (see it here) where the most critical slides are highlighted.
Remember to unlock the pitch deck template that is being used by founders around the world to raise millions below.
Access The Pitch Deck Template
Your email address is 100% safe from spam!
Still, he says they are glued to the mission that they are living out every day. He says that culture is sticky thanks to their collective commitment, strong co-founding team, and everyone keeping each other in check
They began with a Cabernet supporting autism, a Chardonnay supporting breast cancer, and a Merlot for Aids.
Now, he says all of their expanding wines have built-in donations covering hunger, water, health, or education. As well as providing direct community grants.
Listen in to the full podcast episode to find out more, including:
Disastrous product labeling fails
Partnering with the Mondavi family
Brand partnerships
Jake's top advice for other entrepreneurs starting out in business
SUBSCRIBE ON:
Facebook Comments