Jonathan Cherki has raised millions of dollars for his venture, without ever going to work for someone else. He began by bootstrapping his startup, Contentsquare, and then took it globally with the help of some great VCs.
I interviewed Jonathan in this recent episode of the DealMakers Podcast. He shared why he made the move to NYC, the reasons to start fundraising, who to pick as partners, and how to manage when you are a global company with offices on different continents ().
Growing Up In A Family Business In France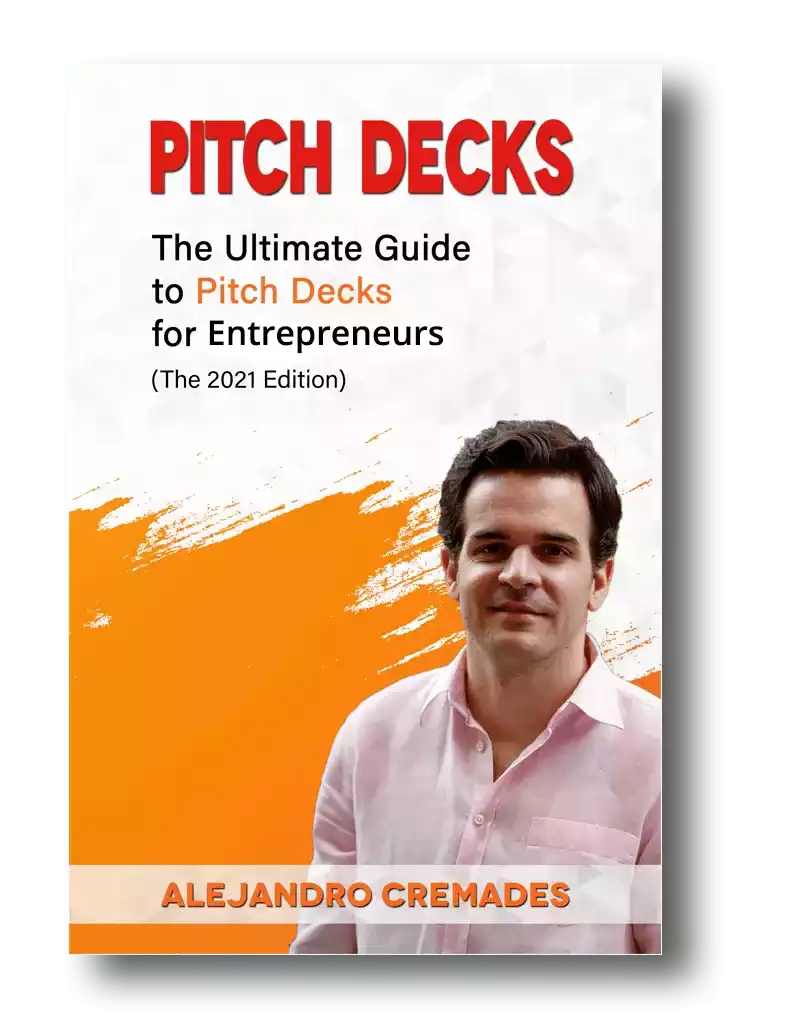 *FREE DOWNLOAD*
The Ultimate Guide To Pitch Decks
Jonathan Cherki was born in the sunny south of France. Then he moved from Marseille to Paris to attend business school.
He grew up in a large family business that has been running for over 70 years. It was started by his grandfather. His father and brother also worked in the company.
That taught him a lot about the importance of values, thinking and acting for the long term, the value of team spirit, and relationships with people.
It was also a learning experience in having an impact, creating a legacy, humility and the notion of ambition.
Jonathan was passionate about statistics and math. In business school, he gained the concept of today being your life project and decided to pursue his own venture, ContentSquare. It's the only job he's ever had.
In school, he discovered the structure of an incubator program which he found very useful as an entrepreneur. It helped him really get clarity on what he was doing, get organized, and make some of the first hires who are still with the team today.
During his incubator experience, he was also taught the value of doing something truly unique if you are going to start your own business.
Here is the content that we will cover in this post. Let's get started.
The Problem With Online Ads
Cherki saw that the cost of customer acquisition was growing a lot. Even today he says Google Ads can be expensive. Especially, when you are competing with a giant like Amazon which is capturing 50% of online sales.
People were investing a lot in banner advertising at the time. They were getting lots of views, but few clicks. Then as most businesses should know, even if you get clicks and visitors, they are going to leave your site pretty quickly if the website is poor.
At the time, there were plenty of big tools for understanding where people were leaving, but not why. He seized on the idea of figuring this out and better understanding the customer journey and what's important to them. ContentSquare was born.
Even though the concepts of UX were just beginning, he understood that if you want to be a leader in a market in the future, you have to already be strong when the wave of adoption hits.
Today, this market is worth around $8 billion a year and is growing by 20% to 25% each year.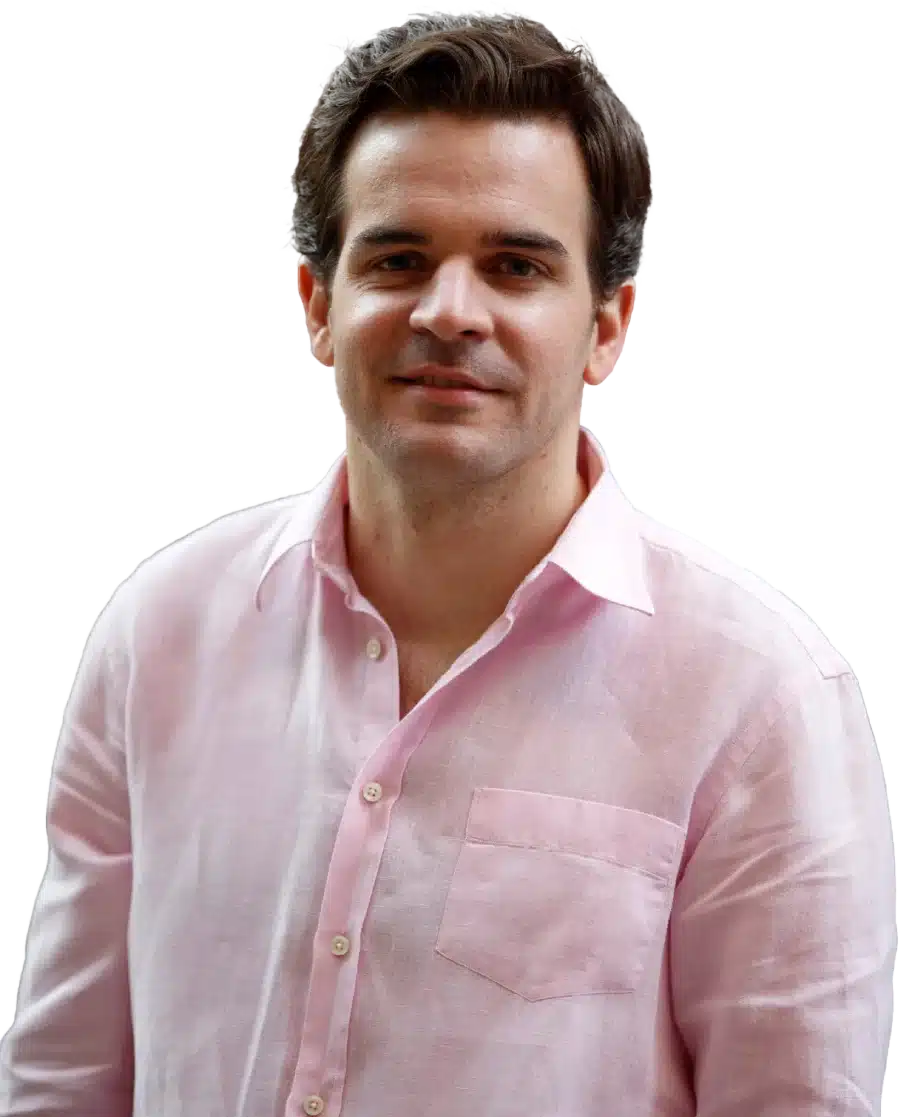 See How I Can Help You With Your Fundraising Efforts
Fundraising Process : get guidance from A to Z.
Materials : our team creates epic pitch decks and financial models
Investor Access : connect with the right investors for your business and close them
Starting Off Bootstrapping
Rather than going straight out to raise money for his idea, Jonathan began by bootstrapping, getting clear on the market, and getting everything working.
ContentSquare was bootstrapped all the way from zero to its first 100 employees. This is a trend I seem to be seeing more and more in successful founders and ventures where they first build the machine and then they raise money to speed it up.
He says step one should be to find "good product/market fit and to go fast."
When To Raise Money For Your Startup
When you are bootstrapping and it's working, your customers are helping to finance the company.
Jonathan says they had developed the product, were confident they had a good team in place, had good customer relationships, had already opened in on foreign market (the UK), and felt ready to scale.
They saw a huge opportunity to accelerate. It was a matter of fast execution in sales and growth. Jonathan's goal was always not to just make a good company but to be a world leader in his category. When you can check all these points, then logically injecting more money should produce predictable results.
Jonathan went on to raise one of the biggest Series A rounds in Europe. This was $20 million in a financing round led by Highland. They've gone on to raise over $100 million, including their recent Series C this year.
Storytelling is everything which is something that Jonathan Cherki was able to master. Being able to capture the essence of what you are doing in 15 to 20 slides is the key. For a winning deck, take a look at the pitch deck template created by Silicon Valley legend, Peter Thiel (see it here) where the most critical slides are highlighted. Moreover, I also provided a commentary on a pitch deck from an Uber competitor that has raised over $400M (see it here).
Remember to unlock the pitch deck template that is being used by founders around the world to raise millions below.
Access The Pitch Deck Template
Your email address is 100% safe from spam!
It's Not About The Money, But Who Is Giving You The Money
Jonathan says that when you are out there fundraising it is important to find people you would like to work with, in addition to finding the ones with the knowledge, experience, and understanding of your stage. Plus the ability to grow with you.
This was definitely a part of Cherki's move to New York City. He knew it was one of his biggest markets for business customers. He also knew that in Europe some of the biggest funds were only $150 million. They just don't have to juice to keep moving with you.
In NYC, he found a great environment and great receptiveness to his business. He invested heavily in people. He didn't want to fail for the lack of putting in enough to make it work.
Today, the US is 70% of their business. They have offices on both coasts, as well as in Tel Aviv, London, and Paris.
Now with a team of 600 people worldwide, they are intentional about managing that culture and keeping them engaged. A part of this is a big worldwide kickoff event every January, where they all spend a week together, catching up and looking forward to the future.
Listen in to the full podcast episode to find out more, including:
The three steps to launching in a new market

Why being a startup entrepreneur really isn't harder than any other job

His key steps in ensuring successful integrations when making acquisitions

The approach to ensuring your company doesn't outgrow you as a leader

The one thing he would do differently if starting over, and who he would hire
SUBSCRIBE ON:
Facebook Comments