Mahmoud Abdelkader is a full-cycle startup founder who has been around the block more than once. His latest venture could massively change how businesses handle data.
On the Dealmakers Show Abdelkader shared how he made the journey from the pyramids to Palo Alto, what he's been doing as both an investor and entrepreneur, the new MBA, what it's like to be a founding CEO, and the importance of building your network.
Listen to the full podcast episode and review the transcript here.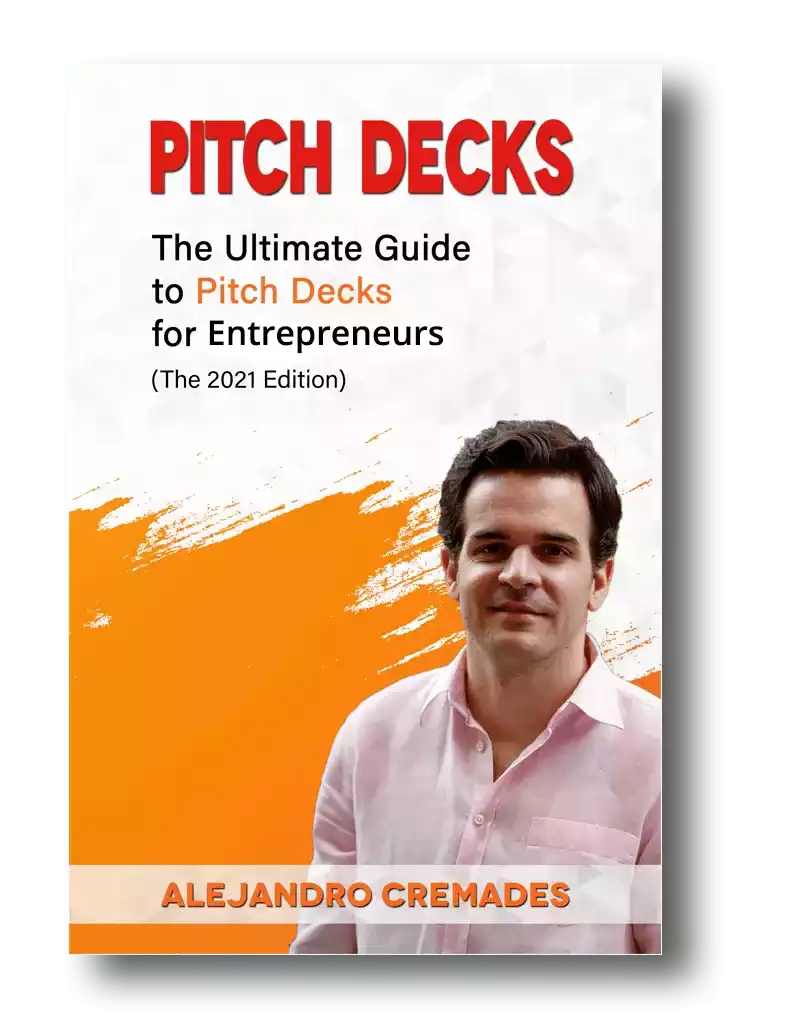 *FREE DOWNLOAD*
The Ultimate Guide To Pitch Decks
Here is the content that we will cover in this post. Let's get started.
From The Pyramids To Palo Alto
Mahmoud Abdelkader was born in a small town, not too far outside of Cairo, Egypt.
A country rich in history, but which doesn't yet offer the opportunities and startup ecosystems at the level of the United States.
He says he is happy his family was able to play a part in the country's economy. Even if it was at a small scale, such as helping ships through the Suez Canal. Today, as an investor and entrepreneur Mahmoud is investing in taking the startup community to the next level.
Land Of Opportunity
When he was eight years old everything changed for the Abdelkader family. His parents decided they needed to give their children access to more opportunities.
After several test trips his father and mother decided to move the family to New York City. They arrived in Brooklyn with barely $200 to their name, but a big American Dream.
They took whatever work they could. His father gave up his CFO role and suit and tie job in Egypt, and started over, working in a deli until he became the manager. His mother gave up her government job to become a cashier at a dry cleaner. Though she eventually became a regional director for a large department store chain and returned to school at 45 years old to get her US accounting degree.
His parents displayed a great work ethic, and put a lot of focus on education and excelling for their kids. Getting 98 on a test wasn't good enough when you could have had 100.
Today, two of his sisters are doctors, and a third is an analyst for Bloomberg.
Mahmoud started out working at Lowes and Home Depot and pizza restaurants.
Then after graduating from the University of Maryland, he ended up working on the trading floor on Wall Street with Wells Fargo.
Those experiences growing up prepared him to thrive in uncertainty and to be resilient. Two important qualities for surviving entrepreneurship.
After working on building high-frequency trading systems on Wall Street he says he felt the call to move to California. He gave up his solid salary and was recruited as employee number four at Palo Alto-based startup Milo.com.
His parents didn't get it, but he just felt it was a move he needed to make. It meant relearning everything he thought he knew. Though he got to work with a great founder, Jack Abraham. After exiting the company for $75M to eBay, Jack went on to found Atomic with Andy Dunn, who has also been featured on the Dealmakers Show.
After that ride, Mahmoud says he knew one thing. He never wanted to go work for another big company again. He had tagged along on the startup ride as an employee but wanted to feel what it was like running a ship like this first hand.
The New MBA
A friend from college reached out and invited Mahmoud to join his venture Balanced Payments as a cofounder. It had just been accepted to startup accelerator Y Combinator.
Today, Y Combinator is famous for being harder to get into than Harvard. He describes it as a great experience that just made building a startup seem feasible. It provided the discipline, system, and holistic perspective to get a venture off of the ground. He calls it the new MBA. A better choice than locking yourself up in school for an extended time and paying for it. When you can get paid to just go do it.
Balanced Payments was a payments company that was built on a per-transaction revenue model, winning the mindshare of business users. The company was bought up by Stripe.
Building Your Network
One of the biggest things that he says helped him through all of this and building his current company was building his network.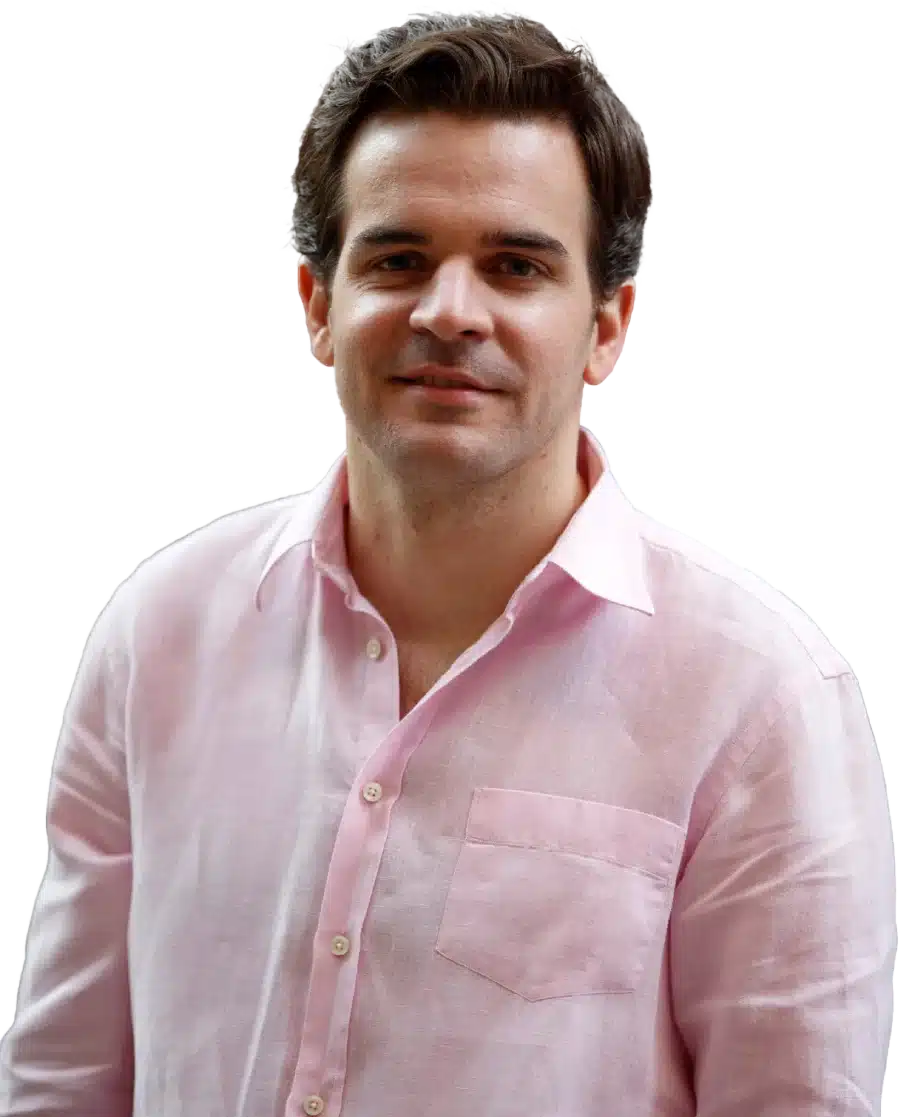 See How I Can Help You With Your Fundraising Efforts
Fundraising Process : get guidance from A to Z.
Materials : our team creates epic pitch decks and financial models
Investor Access : connect with the right investors for your business and close them
He says you really can't appreciate the value of it until you have it. Building a network of like-minded people, who believe they can bend reality to their will, and support each other can really make a difference. That proximity builds your own reputation and can keep you going on the lonely road of being a founder.
In fact, his top piece of advice today is to invest in building relationships. It still takes a lot of humans to build a big company today. Surround yourself with good people you would want to work with, value those friendships, and start building that network years before you really need it.
Very Good Security
As Mahmoud was building Balanced Payments he encountered how much work there was to build a secure foundation. It meant months and multiple full-time people just to build the security before you could build your business and get customers.
After selling Balanced Payments other businesses began reaching out for help. They couldn't go to market without a very good security solution. So, with the demand and product-market fit already there he launched his latest venture VGS.
They've already raised $105M in capital, and have been pioneering new ways for businesses to handle data and to be more secure, while protecting the privacy of consumers and increasing usability at the same time.
Storytelling is everything which is something that Mahmoud Abdelkader was able to master. Being able to capture the essence of what you are doing in 15 to 20 slides is the key. For a winning deck, take a look at the pitch deck template created by Silicon Valley legend, Peter Thiel (see it here) where the most critical slides are highlighted.
Remember to unlock the pitch deck template that is being used by founders around the world to raise millions below.

Access The Pitch Deck Template
Your email address is 100% safe from spam!
Listen in to the full podcast episode to find out more, including:
Cybersecurity
The future of data management
The role of a founding CEO
SUBSCRIBE ON:
Facebook Comments