Michael Wystrach was born into the farm to table movement, even before it was a thing. He was raised to be an entrepreneur, and since school and a stint in investment banking has launched one of the most successful startups in the food space.   
I recently had the great pleasure of interviewing Michael on the DealMakers Podcast. He shared how his entrepreneurial spirit was incubated from an early age, what he learned from the world of investment banking, his tips on hiring and cofounders, as well as what it takes to get through the dark days and create a hyper-growth startup that attracts millions of dollars in capital.  
Listen to the full podcast interview and review the transcript here.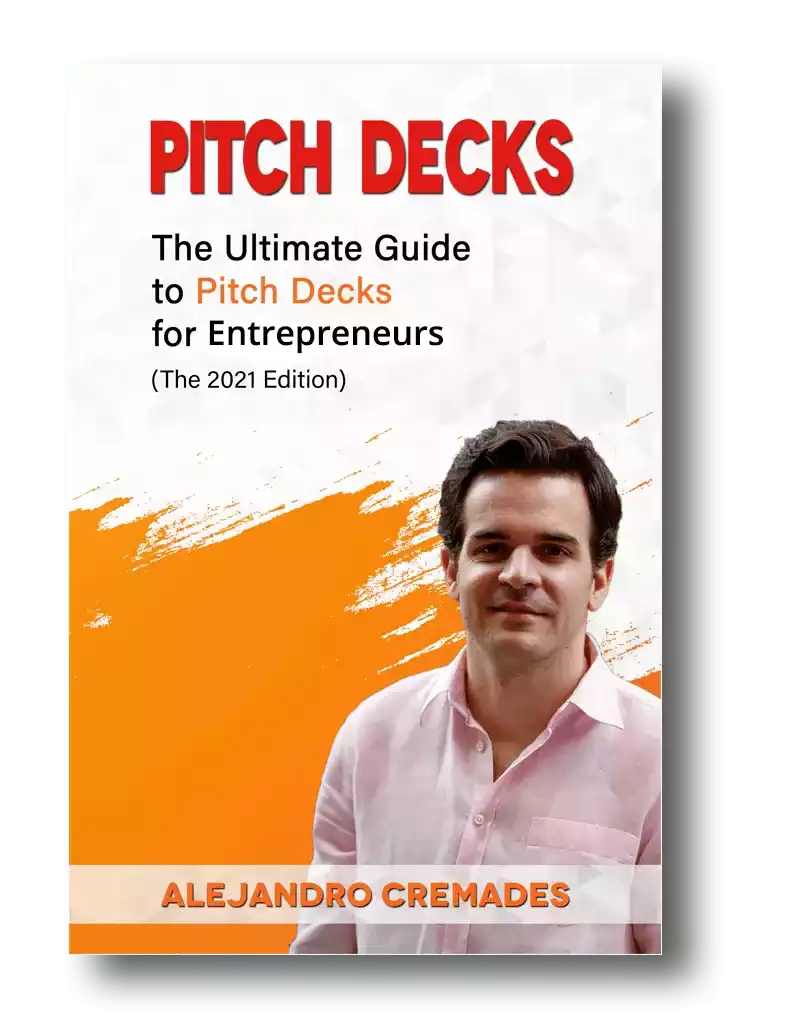 *FREE DOWNLOAD*
The Ultimate Guide To Pitch Decks
Here is the content that we will cover in this post. Let's get started.
The Seeds of Entrepreneurship  
Michael Wystrach was born and raised on a Southern Arizona ranch, just a few miles from the border.  
His parents opened their first restaurant when he was just one month old. By eight years old, they gave in to his begging and let him work in the family business. That taught him a lot about work ethic and helped him survive financially through college.   
His family had other businesses, and investing in real estate enabled Michael's father to retire from his role as an aviator in the Marines to work on them. In their family entrepreneurship was a job.   
Becoming fascinated by business, Michael spent his high school years dreaming of becoming an investment banker. Even if he didn't really know what that meant yet.  
Why So Many Successful Entrepreneurs Come From Investment Banking  
Of the 100 plus top-level startup founders and fundraisers I've interviewed on the DealMakers Podcast, one of the most common threads they share is either coming from a stint in consulting or investment banking.   
There seem to be four reasons for this:  
They learn a whole lot about business in a short period of time

They quickly learn corporate work isn't for them

They build a great network

They get inspired to start up something of their own on the other side of the table
Wystrach attended the University of Arizona to study finance. He graduated just after the bubble burst and everyone was downsizing, not hiring.   
Michael refused to give up. He emailed one contact every week for a year. Finally, he landed an interview in New York and got his dream job in investment banking.   
He was thrown into this business boot camp, and all the intensity and extreme hours it comes with. An immense amount of learning was crammed into those two years. He learned the principles, discipline, and patterns of successful entrepreneurs, and how those that are most passionate are consistently the winners.  
Business ER  
Michael moved on to working in his family's businesses, real estate development, and even opened his own restaurant.   
The restaurant was a flop.   
The Midas Touch he thought he had seemed to have worn off. Only now looking back, all of these challenges and events were just preparing him for his greatest success yet.  
As many business owners discover, being too busy and eating out all the time can really catch up with you. Before you know it, you look in the mirror or step on the scale and don't know where it all came from. It was no different for him.   
That was until a friend and ER doctor told him that he really needed to start eating better. Michael said, just tell me what to eat, and I'll have the chefs in my restaurant make it for me to go. 60 days later Michael finds he is in the best shape of his life.   
Others wanted to know his secret. They started asking to get hooked up with the same deal and meals.   
This began turning into a side hustle. While the restaurant was failing, this creative twist started growing at 30% or 40% per month. There was massive organic demand for the service. Before they knew it they had outgrown their restaurant facilities and had to acquire new ones.   
Michael grabbed his cofounder, burned the boats, and went all-in on this new venture.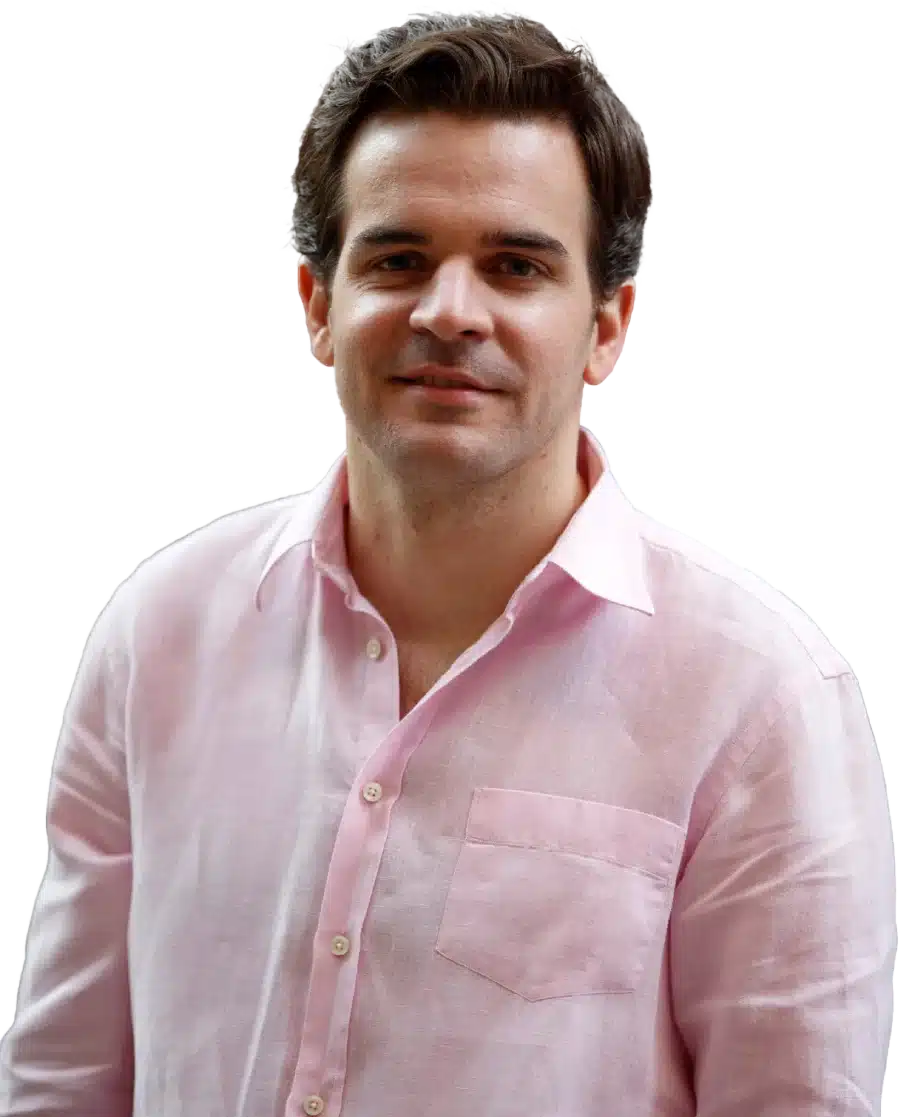 See How I Can Help You With Your Fundraising Efforts
Fundraising Process : get guidance from A to Z.
Materials : our team creates epic pitch decks and financial models
Investor Access : connect with the right investors for your business and close them
#GetFreshly  
Freshly was born. A service that made eating healthily incredibly easy and attractive. They moved from self-delivery to shipping with FedEx as a partner. It became like the Amazon of eating. Fresh prepared meals, delivered to your door automatically. No cooking needed, just awesome food on-demand.   
Freshly now has over 1,500 employees, and over 200,000 Instagram followers.   
What Makes NYC So Great For Startups  
Freshly had opened their facilities in Phoenix, AZ. The cofounders shared a small apartment, worked 20 hours a day, and put every penny they could into it. They didn't pay themselves for two years. They lived on eggs and beans until they could afford their own $8.99 meals.   
At one point they were running out of money and had 48 hours to come up with cash for the payroll. After two years of fundraising, they landed $250,000.   
They landed Highland Capital as an investor, and Bob Davis as a partner. He told them that frankly, his help would be very limited if they stayed out in the desert.   
Now seeing it as one of their best moves, the cofounders upped and moved to NYC. They found a fantastic network, an ecosystem of other founders, and great tech talent. It made all the difference in being able to scale and grow.   
Michael says, as a startup you want to stack the deck in your favor. Just like location is everything in real estate, proximity to people and talent is king for startups.   
Freshly has now raised at least $110M and is still growing. Storytelling has played a key role in this. This is being able to capture the essence of the business in 15 to 20 slides. For a winning deck, take a look at the pitch deck template created by Silicon Valley legend, Peter Thiel (see it here) that I recently covered. Thiel was the first angel investor in Facebook with a $500K check that turned into more than $1 billion in cash.
Listen in to the full podcast episode to find out more, including:   
The importance and value of having a cofounder

Why diving all-in on your startup is the way to go

Who to hire first

How to maintain yourself as the founder and machine that makes it happen

How to play the long game and enjoy the journey

A new definition of success
Access The Pitch Deck Template
Your email address is 100% safe from spam!
SUBSCRIBE ON:
Facebook Comments