Lucas Martinez chose to compete in one of the biggest competitions out there. The quest to win at taking a $500B industry online. His startup just closed a new round of funding, with $120M more in capital to succeed.
On the Dealmakers Show, Martinez shared who you should be hiring, the future of job boards and recruiting, the pains of rebranding, his fundraising experiences, and why his startup has three CEOs.
Listen to the full podcast episode and review the transcript here.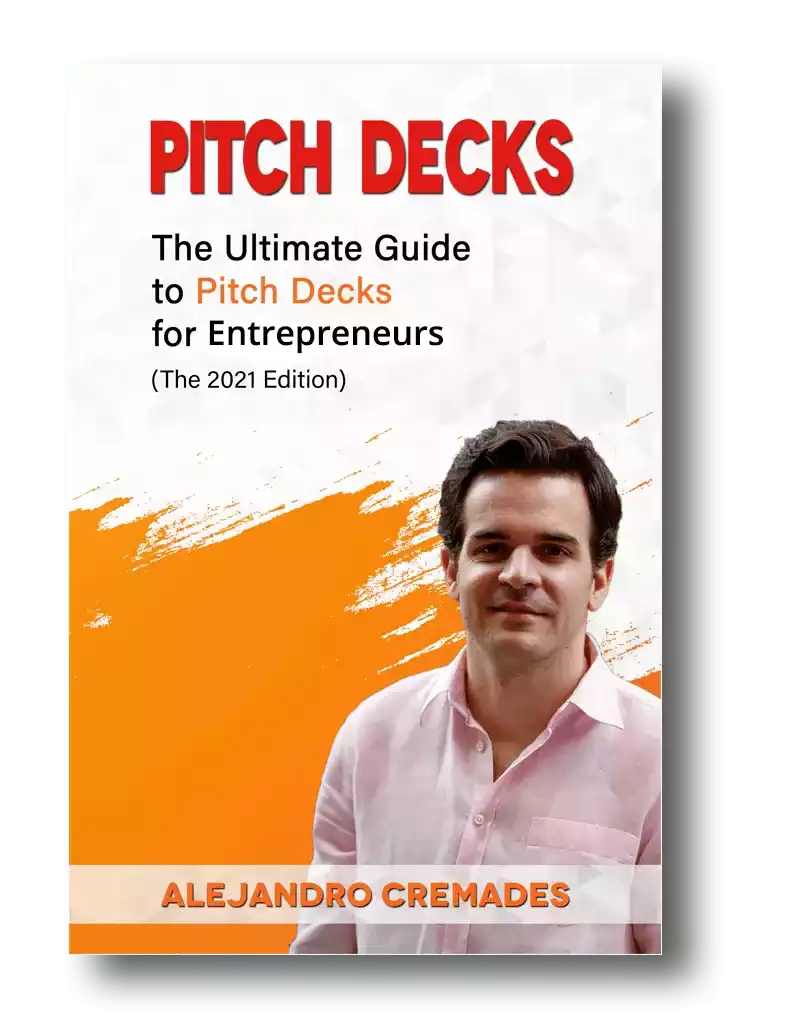 *FREE DOWNLOAD*
The Ultimate Guide To Pitch Decks
Here is the content that we will cover in this post. Let's get started.
Why You Should Be Hiring Athletes
Lucas Martinez was born and grew up in Geneva, Switzerland to Spanish parents. There were two big themes during his youth, which have also carried through to today.
One is sports, and the other is travel.
From a young age, he took to playing sports. He played Olympic, European, and World Championship competitions in table tennis.
This gave him a craving for travel. Which he fed by moving to Liverpool in the UK to continue his studies. His first real job was as a consultant, implementing Oracle technology all around the world. This took him to Taiwan, New Zealand, Australia, Ireland, and the US. Along the way, he picked up three languages, and a deeper understanding of other cultures.
The other thing that sports seem to have given him is entrepreneurial intensity and competitiveness. In fact, today, Lucas Martinez says that they love to hire athletes. The sport that they played isn't as important as the competitive mentality, eagerness to win, and willingness to train hard.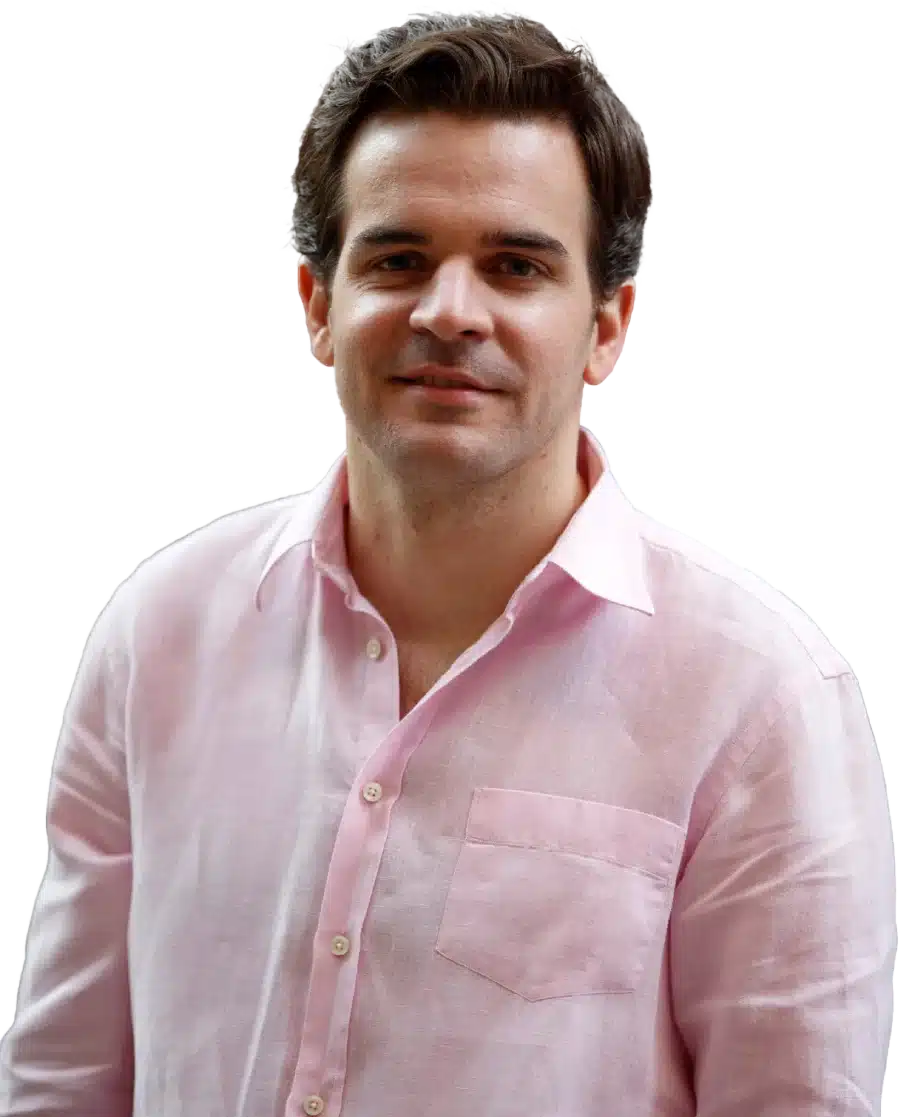 See How I Can Help You With Your Fundraising Efforts
Fundraising Process : get guidance from A to Z.
Materials : our team creates epic pitch decks and financial models
Investor Access : connect with the right investors for your business and close them
Finding Product-Market Fit
While working in Dubai Lucas was introduced to someone with a business idea in Montreal, Canada. The introduction was made by another of his current cofounders interested in investing in the venture.
He took the trip and was intrigued about the employment and job industry. At 27 years old, he decided that if he waited to take the leap into entrepreneurship after he had kids and they grew up, it may just be too late. So he packed his bags and decided to jump into it with what is now Talent.com.
They were three guys that knew little about the industry. Yet, they understood that they needed to learn, couldn't be too stubborn, and would need to keep evolving what they were doing until it clicked.
In the first year, they changed their model every month. Then once they woke up to realize that they had been making money in their sleep they knew they were getting it right.
They became an aggregator of content, like a supersized job board. They pooled every job available across 79 geographies.
A bit like Google, or a Zillow, or Trivago which aggregates information in a single vertical. People like what they built. They grew their traffic. Then they turned on a pay-per-click advertising model to monetize the platform. Jobs are displayed for free. Though employers can also pay to enhance and boost their listings, and pay per clicks on their jobs, much like Google Ads.
Today, Talent.com is 400 employees strong and plans to hire 300 more people this year. They are hiring across their presences, including Canada, the US, Colombia, and Spain.
Last year the company brought in $100M and is shooting to become a $1B revenue company.
Looking forward Lucas foresees the company evolving to keep the entire job application process on their platform. Then ultimately, managing payroll as well. Eventually, merging both the job board and recruiting industries.
Fundraising
Storytelling is everything which is something that Lucas Martinez was able to master. Being able to capture the essence of what you are doing in 15 to 20 slides is the key. For a winning deck, take a look at the pitch deck template created by Silicon Valley legend, Peter Thiel (see it here) where the most critical slides are highlighted.
Remember to unlock the pitch deck template that is being used by founders around the world to raise millions below.

Access The Pitch Deck Template
Your email address is 100% safe from spam!
Talent.com recently announced closing a new fundraising round of $120M in equity capital, along with $30M in new debt financing as well.
Prior to this, they raised a $53M Series A, which took over after raising their initial funding of $600K from angel investors.
Together the cofounders decided that the first $200k of that was going to be their learning money, to use to master the industry. After that, they must be profitable. They had no intention of going bankrupt and having to go back to working jobs for someone else.
They chose to raise their Series A to professionalize the company, and take it to the next level. They brought in investors like one of the largest pension funds in the world. Lucas says that their new investors have enabled them to level up their financial and support departments, marketing, and more. They built up the capital to invest even more in various functions of their business.
This has all helped them scale to 1M unique visitors per month, and 6M people finding jobs on their platform each month.
Advice For Launching Your Own Business
Asked for his top advice before launching a business, Lucas says to enjoy the ride, more than just the goals. He again likens this to the training and competition that athletes put themselves through. Even when it gets grueling.
He adds that it is also important to celebrate all of the moments on the ride. Take a step back and appreciate hitting each milestone.
Think about it as a competition, and work on growing to become number one.
Listen in to find out more, including:
The trials and benefits of rebranding your company
Running a startup with 3 co-CEOs
The fundraising process
SUBSCRIBE ON:
Facebook Comments