Alex Collmer has started several businesses since college. His latest has raised almost $100M in capital and aims to be at the forefront of how we communicate and engage with brands across the internet.
During our interview on the DealMakers Podcast, Collmer shared what forced him to become an entrepreneur, some of the highs and lows you will face on the journey, his record-breaking crowdfunding campaign, finding product-market fit, and the future of advertising and the internet.
Listen to the full podcast episode and review the transcript here.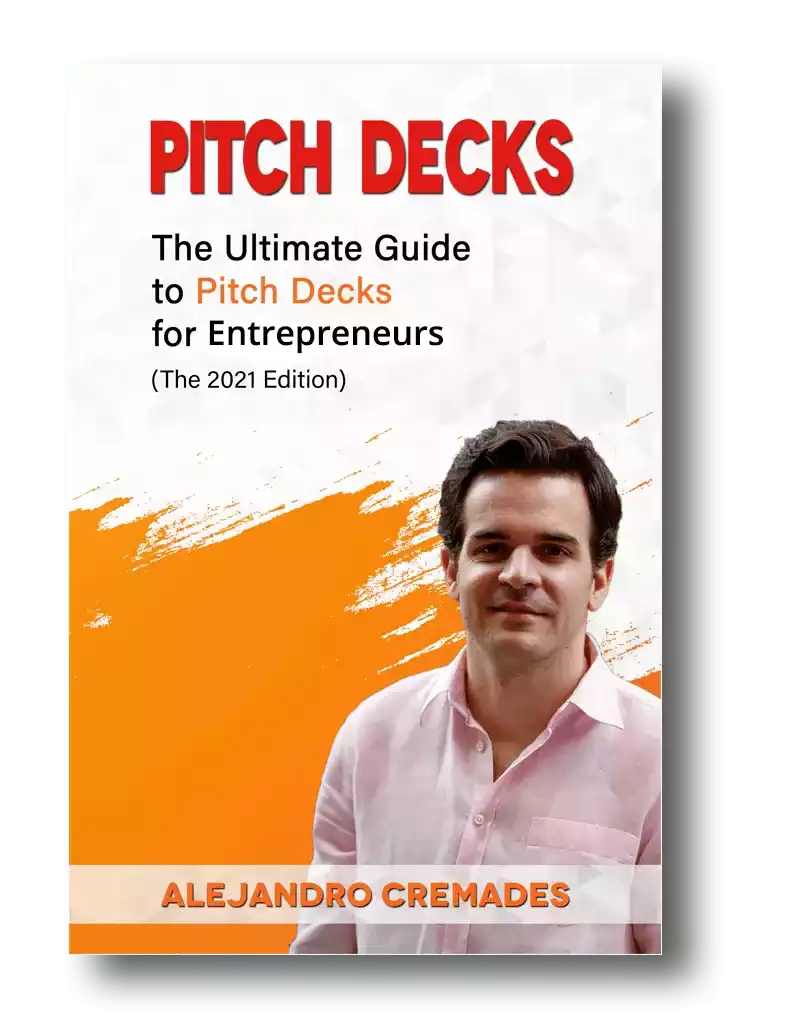 *FREE DOWNLOAD*
The Ultimate Guide To Pitch Decks
Here is the content that we will cover in this post. Let's get started.
Learning Real Entrepreneurship In College
Alex Collmer grew up in education. He was born in Ohio and spent a lot of time in Washington DC and Ithaca, NY.
Both of his parents were professors, and he moved with them as they pursued their doctorate degrees at Cornell, and started working. They instilled in him an appreciation for scientific methods and reading as early as possible.
Collmer enjoyed playing all types of sports through school. Though his talent for science and math led him to pursue studying engineering at Cornell. He did structural engineering at the Civil Engineering School and graduated with a degree in Instructional Engineering.
He was smart enough to coast through the beginning of college without even trying and still get passing grades. His parents were unimpressed. He had to admit the effort he was putting in probably wasn't worthy of the investment they were putting into paying for his education. He ended up dropping out at 19 years old to find a way to fund his own education.
He was forced to find a way to come up with the thousands and tens of thousands of dollars to go back to college himself.
He started by being a bouncer at a local college bar. He ended up taking over a catering business that serviced social gathering at the school. Then ended up taking over the restaurant and bar, and managing the couple hundred employees it had. He worked like crazy, saved hard, and got the money he needed to re-enroll.
Having to put in all the work, and then write those checks from that hard saved money himself gave him a whole new appreciation for his education. He started showing up to all of his classes and got the straight A's he was capable of.
More importantly, it showed him what he could do if he tried, and made him fall in love with problem-solving and finding solutions. It was then he determined he would eventually become an entrepreneur.
The Reality Of Startups, Stubbornness & Finding Solutions
After college Alex says he wanted to broaden his options and avoid being cornered in one specialty. So, he went out and did some software consulting before starting even more diverse businesses of his own.
He wrote code, managed some development projects, and quickly came to the conclusion that he was much more interested in building companies of his own, rather than building the technology for someone else's idea.
He dove into learning even more about startups by teaming up with another already successful entrepreneur who had also attended Cornell.
He calls his first meaningful company August Games. A video game publisher he launched with Jason Donnell and Murali from Activision.
They set out to replicate what they saw happening with film financing and funds for financing films, in the video game arena.
They worked out a big exclusive deal with Sony for the Playstation. Then had a deal on the table with the Royal Bank of Scotland (RBS) for $400M. That's when Alex began finding out that just about anything can happen in the world of startups. RBS was nationalized by the Bank of England as part of the first wave of the financial collapse of 2008 / 2009 and the deal was destroyed. 
It looked like they found an alternative with Merrill Lynch, although for just $125M. In turn, Merrill was acquired by Bank of America in the mess of the time, and they were left starting from scratch again. They ended up hanging on week by week, trying to keep up with the payroll for close to 150 people.
They managed to launch their first big game, Def Jam Rapstar. That brought in almost $30M in just the first month alone.
Then the second big lesson rose its head. The fun of contract lawsuits.
Most people would have given up. Whether he was too stubborn or too dedicated may still be up for debate, but he pushed through and ground it out for years until they got all the games back.
Building back from the ground up they hit crowdfunding platform Indiegogo to fund a character for one of their smallest games. The campaign raised $800k. A record at the time.
Through these trials, he learned not to worry about keeping score during the game. It may be irrelevant to the outcome and how you are really performing. He learned a lot about keeping your emotions in check, staying calm, and being confident that no matter how bad things seem, you can find a solution.
VidMob
They got August Games to the point where it was cash flowing enough to fund its own development. They had built up a great fan base. Though he finally realized this wasn't his personal dream job. It would be for someone else, but he craved doing something bigger.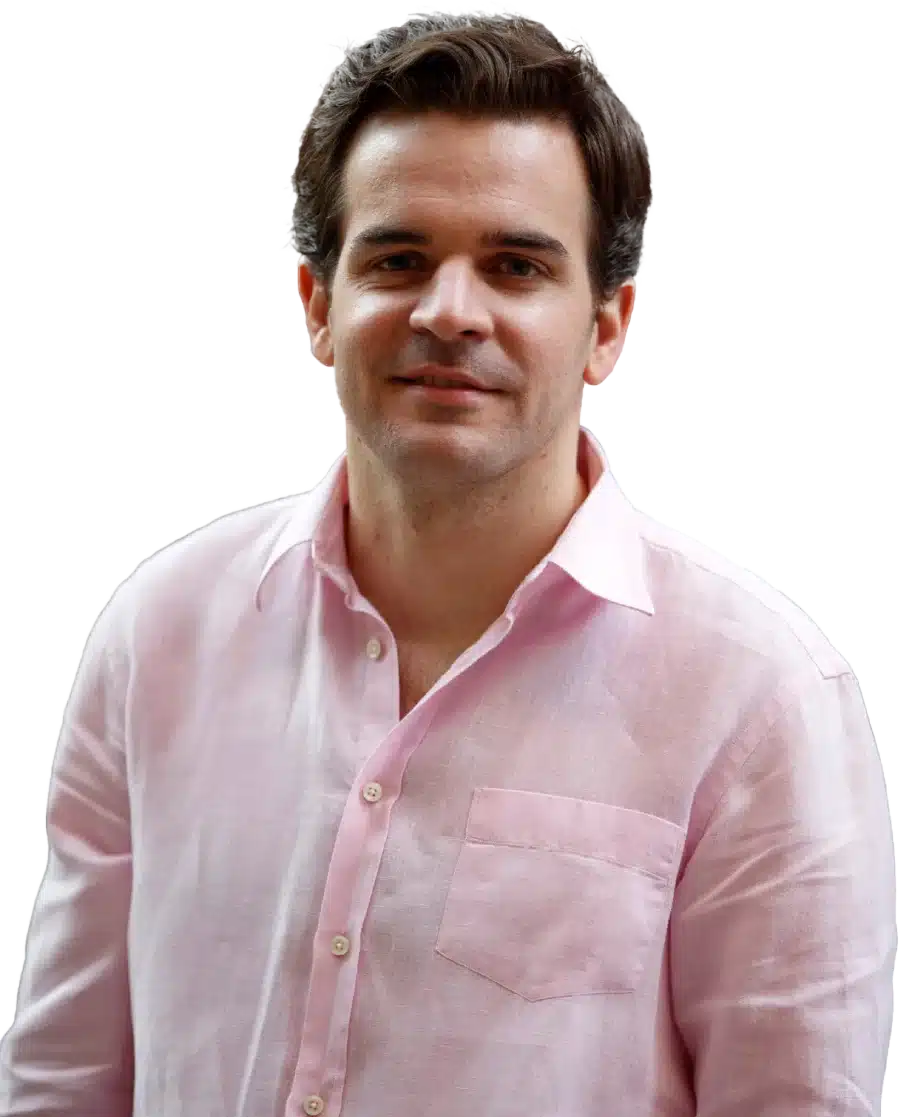 See How I Can Help You With Your Fundraising Efforts
Fundraising Process : get guidance from A to Z.
Materials : our team creates epic pitch decks and financial models
Investor Access : connect with the right investors for your business and close them
Seizing on the transformation of the web from static to dynamic video he created VidMob. A venture that has morphed into a video ad creation and intelligence platform for mediums like Snapchat, and offices around the globe.
To date, VidMob has raised $95M from top-tier investors like BuildGroup, Acadia Woods Partners, Macanta Investments, and Interlock Partners.
Storytelling is everything which is something that Alex Collmer was able to master. Being able to capture the essence of what you are doing in 15 to 20 slides is the key. For a winning deck, take a look at the pitch deck template created by Silicon Valley legend, Peter Thiel (see it here)
Remember to unlock the pitch deck template that is being used by founders around the world to raise millions below.

Access The Pitch Deck Template
Your email address is 100% safe from spam!
Listen in to the full podcast episode to find out more, including:
Finding and capitalizing on friction
Product market fit and scale
What's next for internet marketing
His top advice before starting a business
SUBSCRIBE ON:
Facebook Comments