Matin Movassate has raised almost $100M for his deep analytics startup to help entrepreneurs systemize building great products.
During our interview on the DealMakers Podcast, Movassate shared how he got hooked on coding, the gap between finding product-market fit and being ready to scale your business, how he got inspired to reinvent analytics tools, and the fundraising journey. Plus, his insights on building a leadership team.
Listen to the full audio of this episode for all of the details here.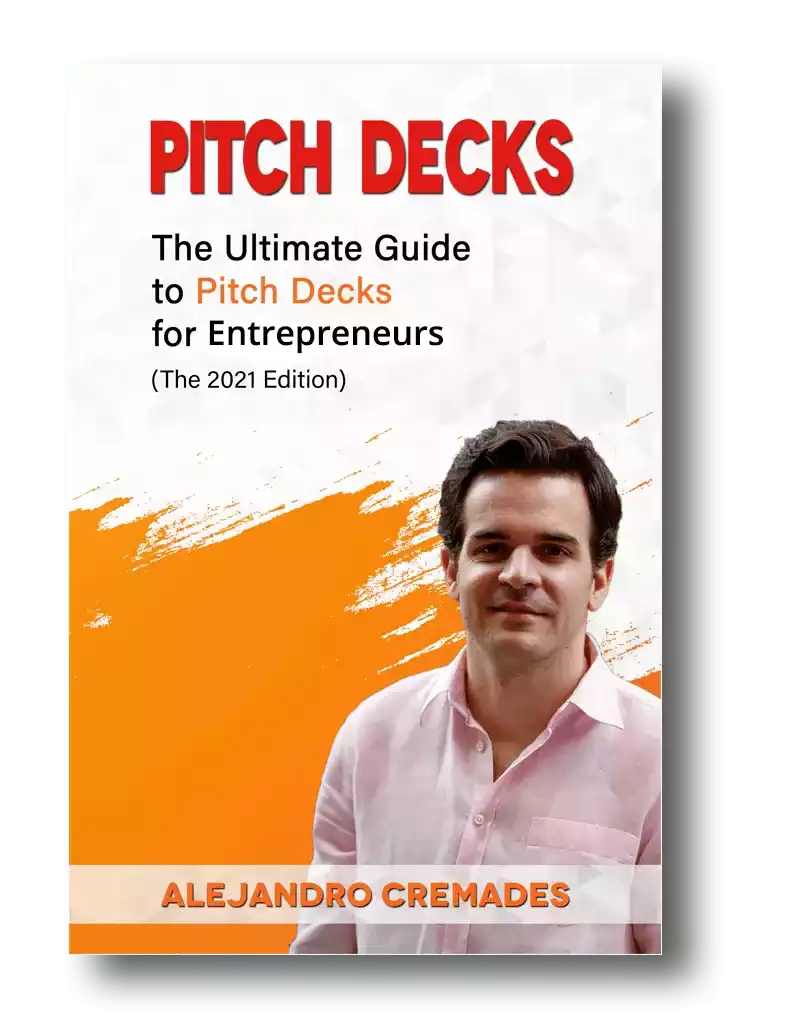 *FREE DOWNLOAD*
The Ultimate Guide To Pitch Decks
Growing Up In The Bay Area
Matin Movassate had the great privilege of growing up in the Bay Area.
His parents who immigrated to California from Iran are both real estate entrepreneurs themselves. Being tasked with helping his father out on the computer was what first drove him to learn how to create software.
He says he loves coding, but back then his motivation was to find ways to automate that work so that he could be done as quickly as possible and get back to playing his video games.
Matin says he also found the tight feedback loop that coding offers very gratifying. You can write and edit and see the results immediately.
That interest took him to Stanford to study economics and computer science. In true Silicon Valley fashion, he went on to enter a Master's program, only to drop out.
Learning From Rocket Ships
Matin then had the privilege to learn what great growth companies looked like from the inside. He worked and interned at Mozilla, Google, and Facebook before going on to start his own tech company.
One of the biggest takeaways he gleaned when it comes to transferring to a startup is how you have to unlearn from being in such a big organization.
They have many advantages. These companies have big brand names which make recruiting great talent much easier. They have established infrastructure and extensive user bases which make scaling easy.
However, these advantages can also be an Achilles heel.
You don't have to make as good a product. You can just force it out there.
When you go out on your own as a startup, no one knows who you are, no one cares what you are up to. You have to be really humble, dedicated to listening to the market, and you can't afford to mess up too much for too long.
The other big lesson was about the reality of using analytics. You may be surprised to hear him say that he was not impressed with Facebook's big data analytics. It wasn't easy to use. They had lots of data scientists, and plenty of data, but their analytics were difficult and slow to use. It could take multiple people months to get an answer to simple questions.
He figured if it was this challenging for a company like Facebook using this 'state of the art' technology, it must be far less efficient and effective for everyone else. So, he quit Facebook right before the IPO, and he and his cofounder, and eventually a CTO they picked up from Palantir decided to do something about it.
They decided to reinvent and rebuild analytics from the ground up with their own startup, Heap.
Heap
They started writing code, calling and emailing customers from their basement.
Next, they created a new approach to analytics. One which automatically collects detailed data in your business, and then allows users to get real-time answers on complex and layered questions with multiple filters.
Heap began to get traction with other members of the Y Combinator cohort they were in. They now have thousands of users of their SaaS analytics products.
Fundraising
Starting with a $2M Seed round, and including a more recent $55M Series C in 2019, Heap has already raised $95M.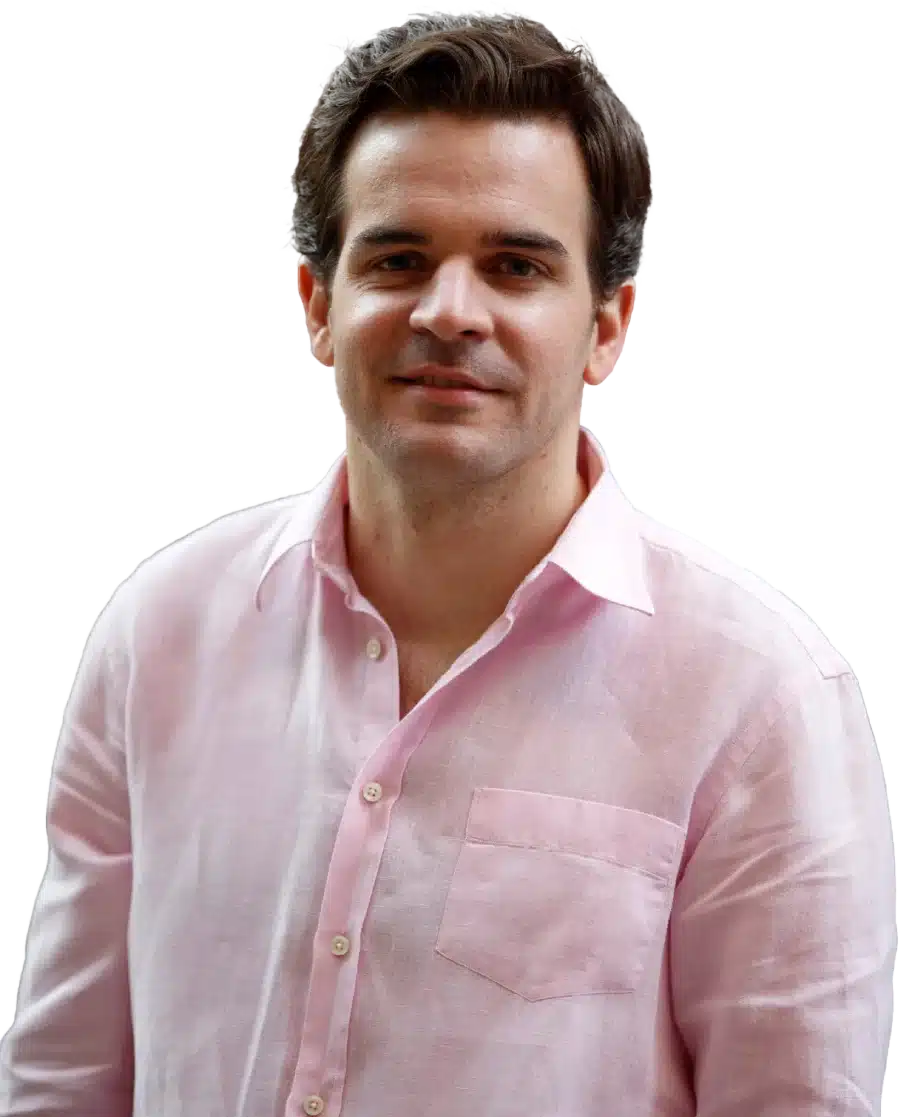 See How I Can Help You With Your Fundraising Efforts
Fundraising Process : get guidance from A to Z.
Materials : our team creates epic pitch decks and financial models
Investor Access : connect with the right investors for your business and close them
Storytelling is everything which is something that Matin Movassate was able to master. Being able to capture the essence of what you are doing in 15 to 20 slides is the key. For a winning deck, take a look at the pitch deck template created by Silicon Valley legend, Peter Thiel (
see it here
) where the most critical slides are highlighted.
Remember to unlock the pitch deck template that is being used by founders around the world to raise millions below.

Access The Pitch Deck Template
Your email address is 100% safe from spam!
Obviously, Matin has learned a good amount about fundraising on the way.
He says it is a skill to be learned. Though more influential than anything else when it comes to running a campaign and getting funded is to build and have a good business. If you have a solid business and strong metrics, then you'll have something magnetic. Something that investors want.
Aside from that, he says nothing gets investors more excited about participating in a round than another investor already being in. So, he suggests doing whatever it takes to land that first investor. Get that one yes, and more will follow. It worked for them, and they have brought in highly envied investors like Menlo Ventures and NEA.
Matin also shared with our audience how he found investor expectations changing as the fundraising rounds progress.
Starting out with a seed round he says it was all about the vision. They didn't even have a product yet.
By their Series A, investors were serious about the metrics. They were looking for traction and growth, not the idea.
Getting the money can mean survival. Sometimes you just have to survive. However, he reminds us how important it is to focus on the specific partner you'll be dealing with at a firm.
They are not only the ones who will be on your board, but are your intermediary for everything, and you need someone that will go to bat and get you the most value. It can make a big difference every month, and especially when you need more funding in the future.
Today, Heap has 200 employees around the world and is actively hiring. Hoping to add another 30% to their salesforce by the end of the year.
Listen in to the full podcast episode to find out more, including:
Your number one job as a CEO
Building a megazord, and putting the team back in leadership
How he interviews to recruit great executives
Heap's mission for empowering entrepreneurs
Matin's top advice when starting a business
Product market fit versus scale
SUBSCRIBE ON:
Facebook Comments