Rotem Iram has been pioneering what's next in business insurance. His startup has already raised nearly $100M.
During our time on the DealMakers podcast, Iram shared his journey in entrepreneurship, the fundraising experience, and what investors want. Plus, some of the most common cybersecurity issues facing business today, the difference between the American and Israeli Dream, next-gen insurance products, and the most important factor for startup success.
Listen to the full podcast episode and review the transcript here.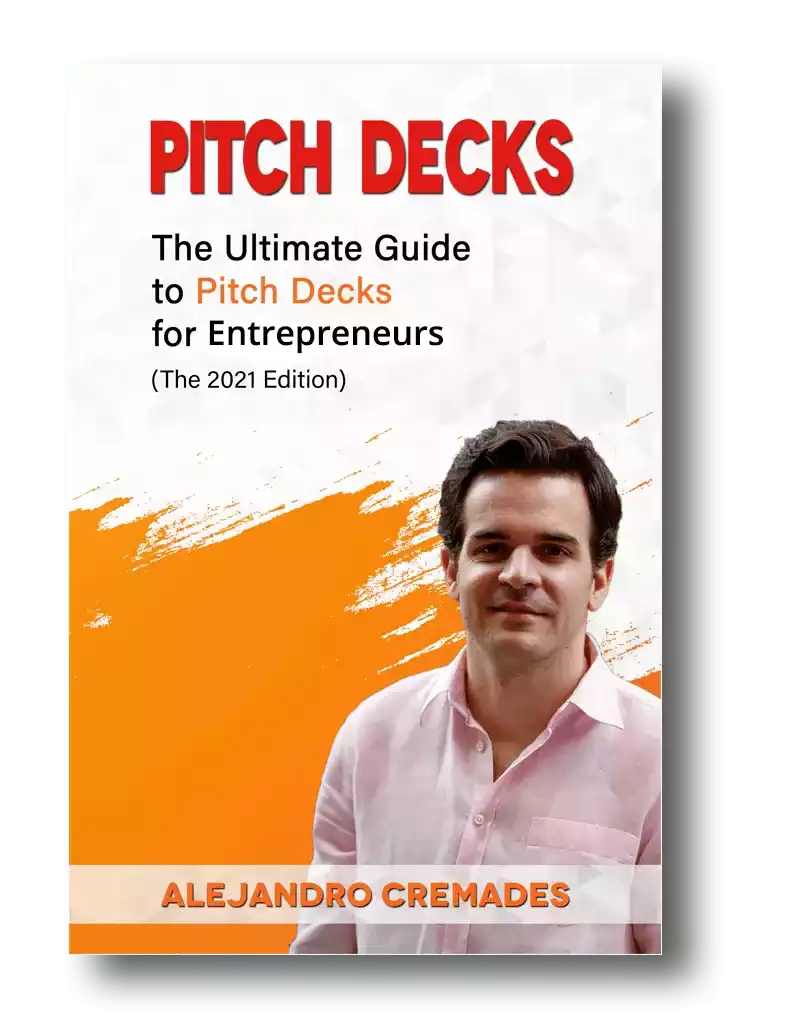 *FREE DOWNLOAD*
The Ultimate Guide To Pitch Decks
Here is the content that we will cover in this post. Let's get started.
The American Dream Versus The Israeli Dream
Rotem Iram was born and grew up in Israel. It was a time of massive transformation from analog living to a digital high-tech society.
It's no secret that Israel has been churning out many hyper-successful startups and entrepreneurs. So many that it is now dubbed the 'Startup Nation'.
Rotem shared with our audience some of the things he feels have contributed to this. One is that the whole education system there is much more entrepreneurially spirited than in the US. There is a lot more emphasis on taking ownership of your own success and creating your own luck. This is rooted in the country's formation and building something out of nothing. A mindset that very much carries over to the current business environment.
Secondly, everybody has to serve mandatory military service. He says this helps individuals build very strong networks early on in life. They also perhaps have the most advanced technology and cybersecurity systems in the world. Which is a great stepping stone for technical entrepreneurs. Several of whom we've now featured on the Dealmakers Podcast.
Rotem's own military experience meant being selected for a leadership program in the intelligence technology unit at just 18 years old. Not much unlike a startup, he bunked with close friends and teammates. A band of smart individuals, working and living together 24 hours a day. People who would push you even harder than you would push yourself. The outcome being deep friendships with a sizable cohort of exceptional people.
Perhaps only aside from China and India, Israel is the only destination out of the USA where all of the big VC firms have a presence. Sequoia, LightsSpeed, Greylock, and Bessemer all have local offices there. They've invested, tasted success, and added more fuel to this entrepreneurial ecosystem.
He adds that in contrast to the current American Dream, the Israeli Dream is to grow up to build and sell a company to Americans.
Potential, Possibility & Opportunity
After five years in the military, Iram went to McKinsey to work in consulting. Problem-solving was something he says he had been fascinated by all his life, and which his father actively nurtured for as long as he can remember.
McKinsey built on this by being thrust into learning new industries quickly and being able to analyze problems and come up with solutions.
The next logical step was to go back to business school to develop his learning. He got into Harvard and found they really recalibrated your ambition, and view of what's possible and what you are capable of.
Instead of returning to McKinsey, he decided he would much rather be running his own team and own his own business than to just be consulting others. He had a technical background, was pretty good at running models and numbers in Excel, but realized he could better round out his skill set by improving his storytelling capabilities. A critical part of actually doing business, and securing stakeholders and customers.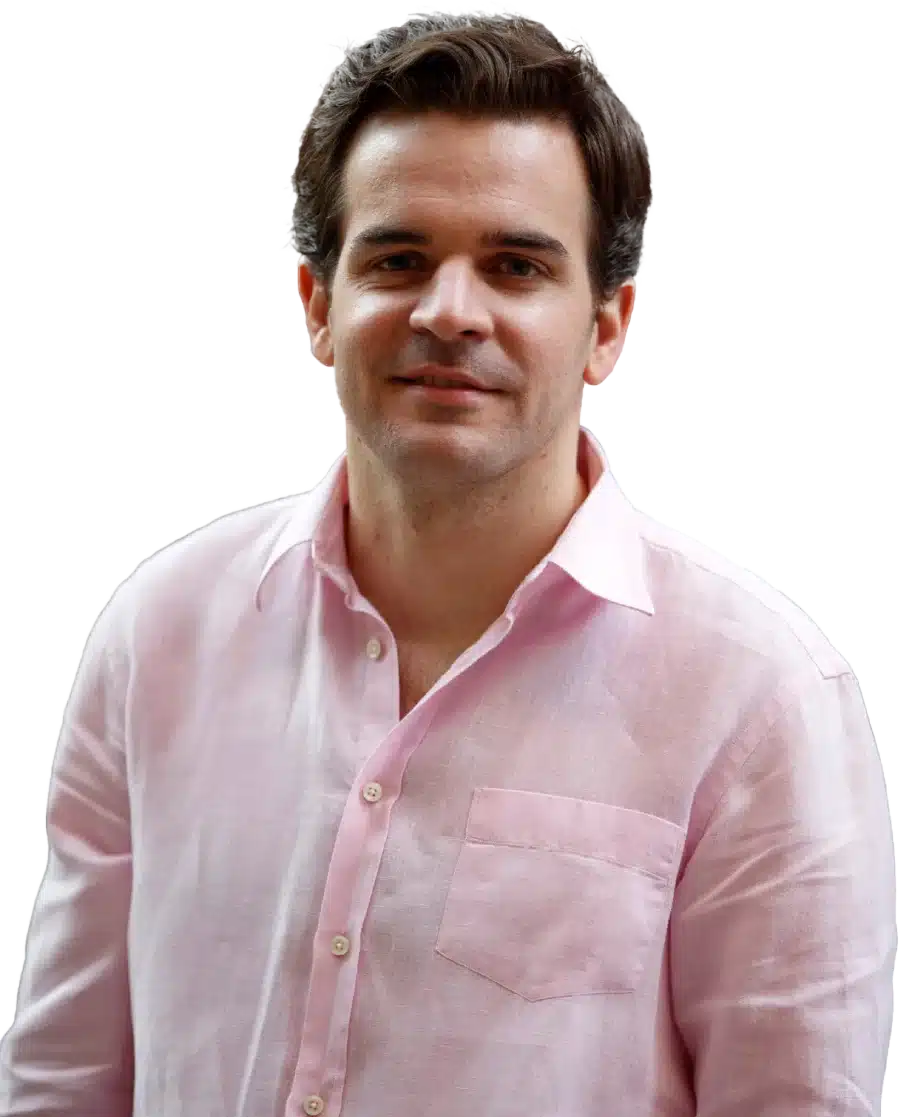 See How I Can Help You With Your Fundraising Efforts
Fundraising Process : get guidance from A to Z.
Materials : our team creates epic pitch decks and financial models
Investor Access : connect with the right investors for your business and close them
This led him to join an established startup, K2. The founder had already sold a previous business for $4B before unicorns were really a thing. Yet, they were new to cybersecurity. So, they threw Rotem on the front lines.
He was tasked with presenting and working with CEOs and Fortune 50 companies. As well as being involved in the investment AIG made in that company.
This experience greatly opened his eyes to the large opportunity in this space, in which he also had proven his expertise.
Keeping Cyber Threats At-Bay
Between reconnecting with his no cofounder and the prompting of a VC who believed in this space and his leadership skills, they jumped in and created At-Bay.
With just a 15-page pitch deck and some research, they were already receiving term sheets from investors. Not wanting to miss the opportunity, they went all in and raised close to $100M from top tier investors.
Storytelling is everything which is something that Rotem Iram was able to master. Being able to capture the essence of what you are doing in 15 to 20 slides is the key. For a winning deck, take a look at the pitch deck template created by Silicon Valley legend, Peter Thiel (see it here) where the most critical slides are highlighted.
Remember to unlock the pitch deck template that is being used by founders around the world to raise millions below.
Access The Pitch Deck Template
Your email address is 100% safe from spam!
Today, At-Bay is a cyber insurance company, providing insurance to companies against damages from cyber-attacks and disruptions of their computer systems.
They quickly found that addressing cyber risk is very different from traditional insurance. There is a lot less historical data. Cyber threats are not static and as predictable, like driving statistics or house fires, or even earthquakes and floods.
At the same time, they've found themselves in a very unique position. One which enables them to strongly advise companies on their software and technology choices, vendors, and to help them be proactive about preventing issues.
With every business really becoming a technology business, and in turn, cybersecurity becoming the source of the most business risk, this space is really becoming the next evolution of commercial insurance. Something every business big and small will need.
The Most Important Factors In Startup Success
When prompted for his top advice for other entrepreneurs, Rotem says that there is "nothing more important than understanding the customer and validating that this thing can be sold."
There are many smart and educated and technically talented aspiring entrepreneurs. They all think they have a better solution. Yet, if you can't actually sell it, you are not creating real value. In turn, the money won't show up.
You absolutely have to know your customer extremely well and design for them. Otherwise if not at the product level, it will fall apart in the application, distribution channels, or trying to convert decision-makers.
This needs to all be done upfront, and if it is not your area of expertise, then make sure you hire someone to do it fast.
Listen in to the full podcast episode to find out more, including:
Specific email and software threats to your business
Raising back to back Series B and C rounds in a pandemic
What investors want at each stage of fundraising
Insurtech
SUBSCRIBE ON:
Facebook Comments