Miguel Fernandez's fintech startup has already raised at least $90M in debt and equity to help more SaaS companies supersize their growth rates.
During our time together on the Dealmakers Show Fernandez shared how he dropped out of school to launch his own startup. Plus, how his venture is making financing your company and growing through M&A deals easier and more affordable. As well as the new normal when you may not meet your co-founders until six months after you've launched, and the most important fundamentals and metrics in a sustainable and successful company.
Listen to the full podcast episode and review the transcript here.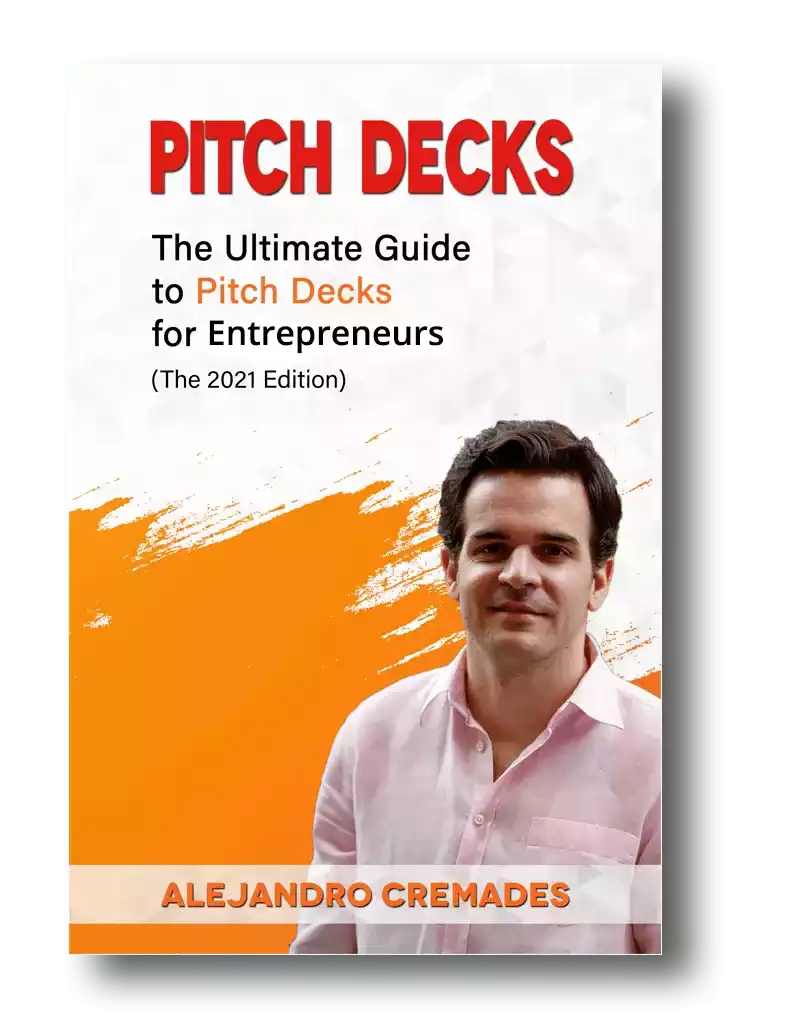 *FREE DOWNLOAD*
The Ultimate Guide To Pitch Decks
Here is the content that we will cover in this post. Let's get started.
Building With & Giving Away Your Legos
Miguel Fernandez was born and raised in Madrid, Spain. Instead of coding, he spent a lot of time as a child building things and piecing together Lego blocks.
He liked building and was always curious about how things worked. Great foundational traits for an entrepreneur.
Though later he explains it is equally important to grasp the importance of giving away your Lego blocks if you want your company to grow.
In university, he studied mechanical engineering in Spain, before going on to focusing on nuclear engineering in Munich.
It was the early days of the buzz about fintech, and especially for SMB and B2B lending. He spent some time in banking.
Then trying to juggle consulting and starting two companies on the side. Being split between the two really didn't work.
So, he joined a young SaaS company as the ninth employee.
The role he expected to be about running strategy for business development ended up being smiling and dialing on the phone to cold call prospects.
Eventually, they sent him to London to expand there. He built the team and grew the business to several million in revenue while learning a lot about the economics of SaaS companies and their pain points.
Then for his MBA Miguel chose Harvard Business School. It was a dream come true. Yet, he couldn't get his business ideas out of his head.
He honed in on the idea of helping SaaS companies get paid earlier. Learning from his earlier experiences he decided he shouldn't try to juggle two things at once.
That meant having the awkward conversation with his parents about dropping out of HBS to go all-in on his own business.
Capchase
Capchase started out focusing on financing, and helping those with revenues to grow their businesses by offering financing terms to customers, and getting paid earlier so that they can use those funds to grow their companies sooner and faster.
Miguel's Capchase has already raised at least $90M in equity and debt themselves. Including funds from Bling Capital, Caffeinated Capital, and PayPal cofounder Max Levchin.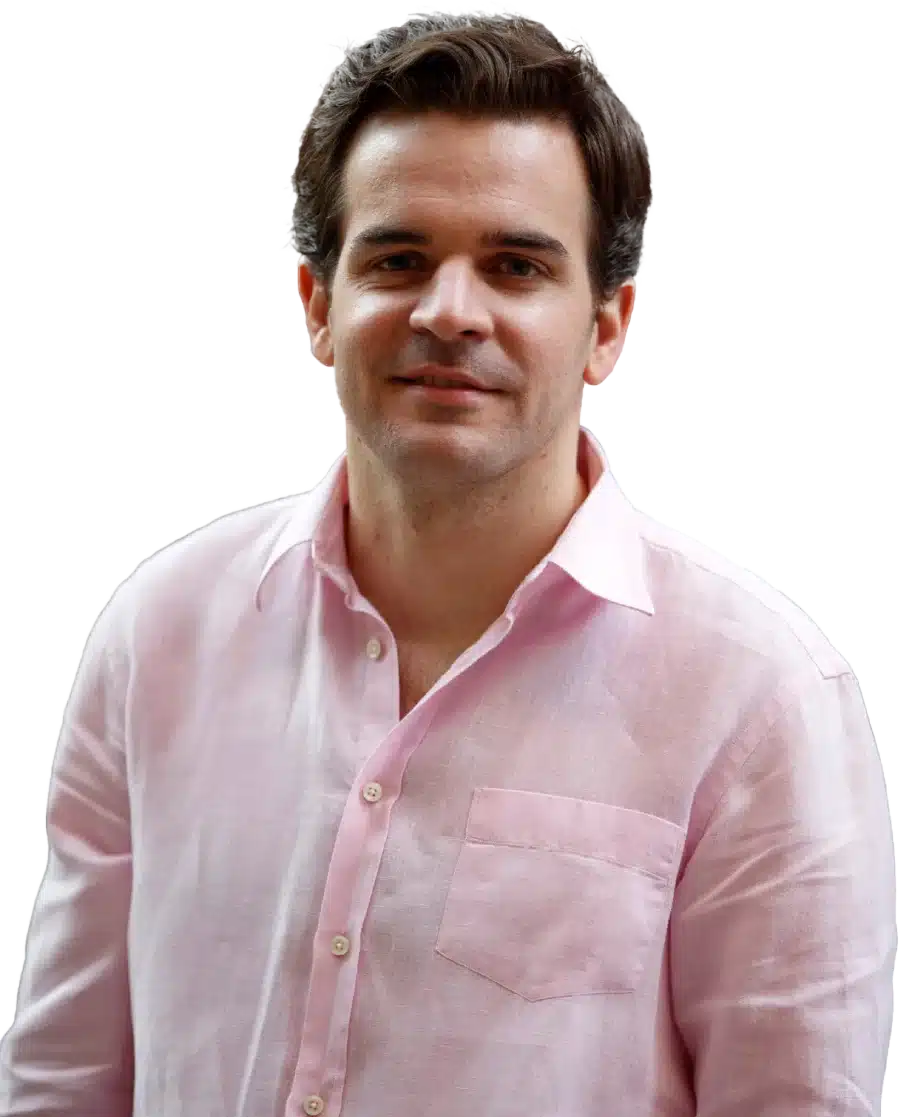 See How I Can Help You With Your Fundraising Efforts
Fundraising Process : get guidance from A to Z.
Materials : our team creates epic pitch decks and financial models
Investor Access : connect with the right investors for your business and close them
Storytelling is everything which is something that Miguel Fernandez was able to master. Being able to capture the essence of what you are doing in 15 to 20 slides is the key.
For a winning deck, take a look at the pitch deck template created by Silicon Valley legend, Peter Thiel (see it here) where the most critical slides are highlighted.
Remember to unlock the pitch deck template that is being used by founders around the world to raise millions below.

Access The Pitch Deck Template
Your email address is 100% safe from spam!
That's resulted in some great growth for themselves, despite, or perhaps partially thanks to launching in early 2020, right before all of the COVID-related chaos.
As they grew their own business Miguel experienced several things. This included how much time was taken up by everything else aside from the real business. As well as how expensive it was for companies to keep on using equity to grow.
From getting a social security number and tax ID number to opening a business bank account, to all-consuming fundraising processes, there is so much to take up your time.
That burden only grows as you get bigger and your back office is juggling all kinds of things. Most of which are distracting you and taking time away from product and selling.
How Capchase Is Changing Fundraising And M&A
Miguel says that Capchase is offering a new alternative for financing growth to traditional fundraising rounds and M&A deals.
He says after dozens of investor meetings you may finally win the opportunity to give up 10% or 20% of your company for equity.
Then you may repeat that five times as you progress through an ever-expanding number of fundraising rounds.
On average, he says that by the time they exit the founders only own 15% of the company.
That's not a big percentage after investing maybe 10 years of your life on a project.
Some founders are completely happy with this given how many dollars that 15% represents at the end of their journey.
Others can ultimately walk away with nothing after all of the fine print is worked out.
Instead of this new status quo of forever raising equity capital to fund growth, when you get around your Series A, Miguel says it can make more sense to use Capchase to get paid earlier on your revenues and use that to accelerate growth, instead of giving up more of your company.
He says the result is companies that were growing at 5% to 10% month-over-month come to Capchase, and then by leveraging their future revenues they start growing 15% to 20% week-over-week.
If they keep reinvesting like that, their growth just keeps on speeding up and snowballing.
M&A is a great growth strategy too.
Yet, the diluting effect of using more equity can be lengthy and expensive here too. You can also use Capchase to finance acquisitions to grow your own company.
The Most Important Fundamentals Of Successful Startups
Through Capchase and his previous work Miguel Fernandez has analyzed many companies. That has given him great insights into patterns of sustainable success and failure.
He says that despite some startups being VC darlings and raising lots of money round after round, when they are fully dependent on more equity funding to grow, and the other metrics don't hold up, it is a disaster waiting to happen.
He says if there is one indicator of a truly good company is if their Lifetime Customer Value (LTV) to Customer Acquisition Cost (CAC) ratio.
If your customer value is at least double the cost to acquire a customer that may work. A three-to-one ratio is better.
Those with ratios of five or 10 are those that are really on fire. Those are the types of companies that you know if you give them $10M, they can turn it into $100M.
Listen in to the full podcast episode to find out more, including:
The new normal of cofounding a company with people you never met
Capchase's vision of the future for SaaS businesses
The importance of growing faster as a leader than your company
Miguel's top advice for hiring key team members
SUBSCRIBE ON:
Facebook Comments