Florian Wegener has now raised tens of millions of dollars to fuel the growth of his marketplace startup.
During his appearance on the Dealmakers Show Wegener talked us through his journey from medicine to startup entrepreneur, how to build and fund marketplace startups, and how to pick your investors. Plus, the future of supplies, workflows, and experimentation for scientists and biotech startups.
Listen to the full podcast episode and review the transcript here.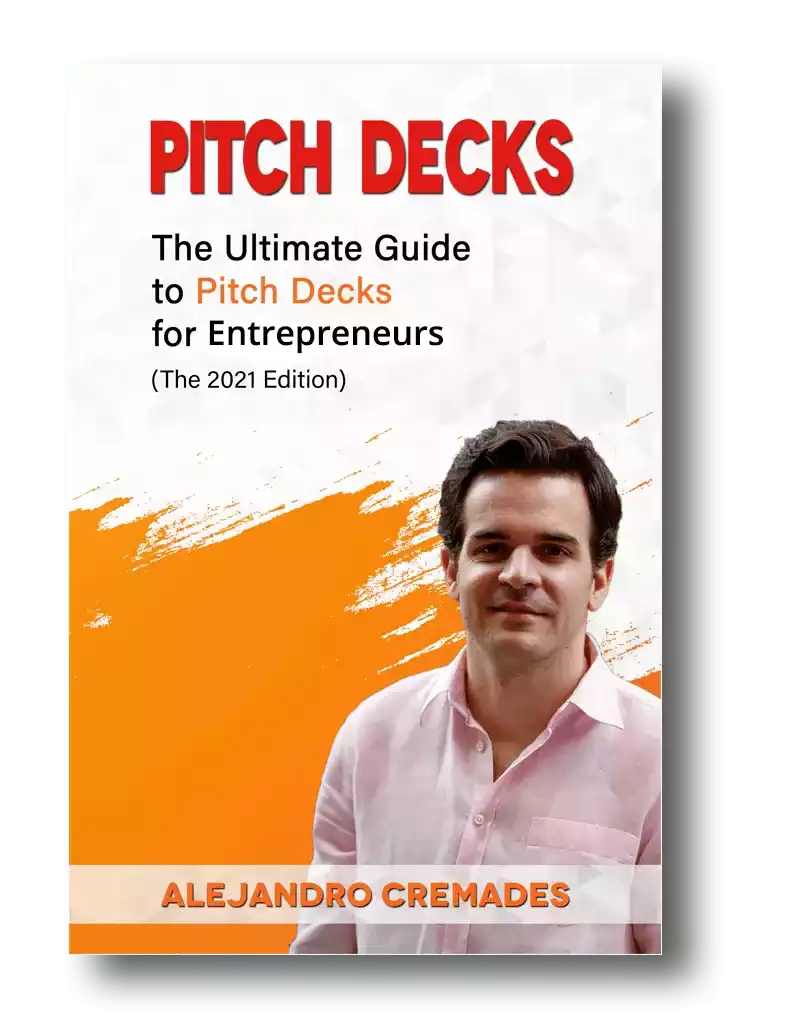 *FREE DOWNLOAD*
The Ultimate Guide To Pitch Decks
Here is the content that we will cover in this post. Let's get started.
What Ambulance Drivers & Entrepreneurs Have In Common
Florian Wegener grew up in Germany. Although it was in a relatively small town, it attracted 40,000 international students from all over the world. As well as being in close proximity to France and Switzerland. 
From an early age Wegener says that he was fascinated by learning about other cultures. So, much so that at 10 years old he told his parents he was going to enroll in a French school .
He has traveled a lot since then. Including using his studies as a passport to go and experience other cities and countries. Including Seattle, New York, Boston, Toronto, and Madrid. Today, he is a German who lives in Boston, with a wife who grew up in Chile. 
His mother was a teacher, and his father a doctor. Which certainly influenced his dedication to education, and entering the field of medicine. 
All of this travel also has certainly been an asset when building a global company with employees all over the world.
Around the age of 19, Florian Wegener became a paramedic and ambulance driver. He saw it as a way to learn more about medicine, on his way to becoming a doctor.
He has certainly found many parallels between this work, and becoming an entrepreneur. Whether that is racing at high speeds with the flashing lights on. Or diagnosing the customer's situation, and needs.  
Another great analogy he derived from this work is in treatment. No one really wants 'treatment'. It has certainly been difficult bribing people to get the COVID vaccine. The same can certainly be true when it comes to solving what is ailing your customers. 
More recently Florian says he has become a Formula 1 fan, and watching the speed and team performance.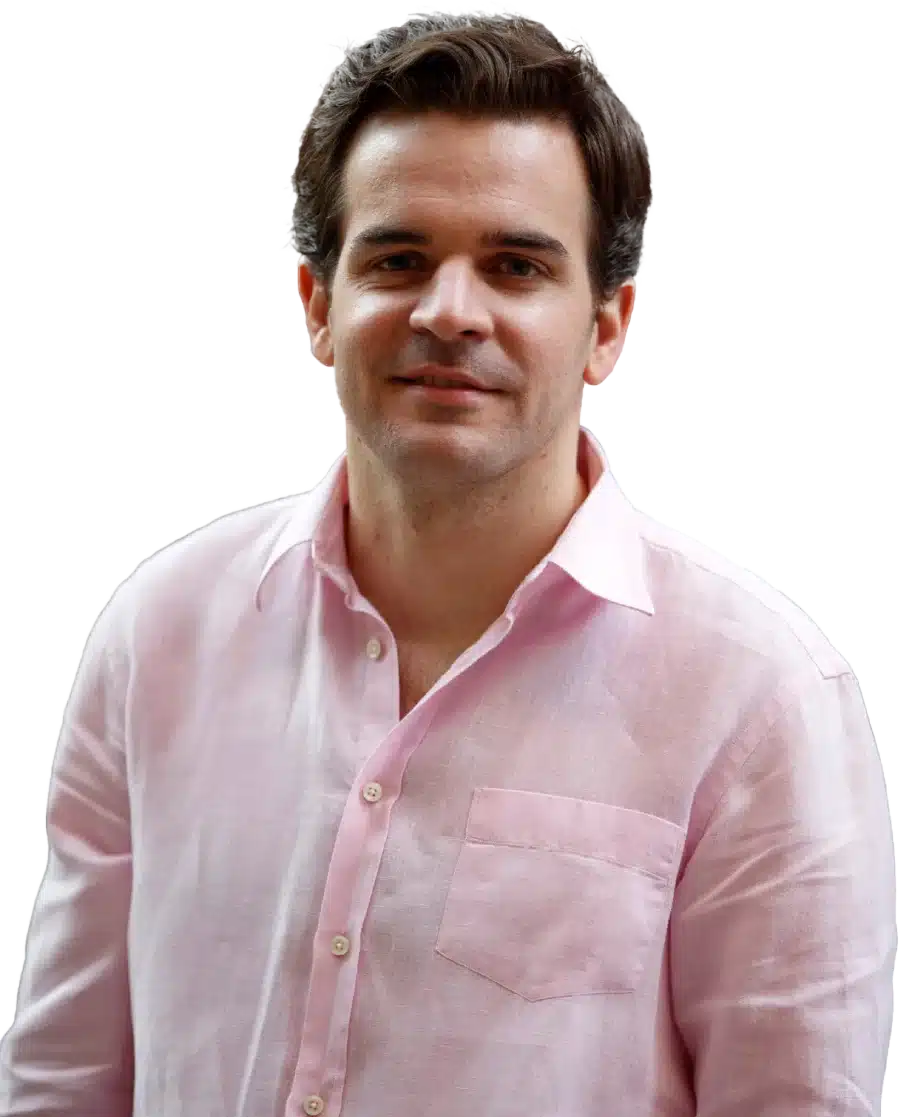 See How I Can Help You With Your Fundraising Efforts
Fundraising Process : get guidance from A to Z.
Materials : our team creates epic pitch decks and financial models
Investor Access : connect with the right investors for your business and close them
Intrapreneurship
Wegener became a doctor at 27 years old. He thought he may go on to lead a cardiology department. 
He put in a lot of all nighters, and solo work, which isn't that different to starting out as an entrepreneur. 
Eventually he began questioning if he really wanted to keep on doing this for the next decade or more. Or if the light at the end of that tunnel would really be as bright when he got there. 
After speaking with his younger brother who had been in banking and private equity, Florian decided he wanted to try switching to consulting.
He joined Boston Consulting Group. There he spent time working with biotechs and big pharma. They also sponsored him through his MBA at one of the leading schools in Europe. 
After serving his post-MBA time in consulting, he went to work for Qiagen. Eventually he convinced one manufacturer to build an ecommerce shop for them, and fund it. He built a team of 100 for it, took them live in 16 countries, and created $400M in revenues. Around a third of the entire company's global revenues. 
That impressed upon him the demand in this space, and triggered him to go out on his own to launch his own startup in this space. 
Zageno
Florian's startup is ZAGENO. A B2B life sciences marketplace. With vertical integration in purchasing software. 
On one side they help scientists at biotech and pharma companies navigate the industry's 45M products. They provide what they need to run their tests, and save an enormous amount of time in ordering. Which translates to faster research and cost savings. As well as getting to market quicker. 
ZAGENO has managed to monetize both sides of their marketplace. Something which Florian says is clear proof of product market fit. 
Perhaps most notably, they have shifted the power in the industry from the huge, non-transparent, and fragmented suppliers to the actual scientist. A massive shift in the industry. 
This update to the supply chain certainly couldn't have come at a more important time. Especially between COVID, Brexit, and the Russia-Ukraine war. All of which have had a toll on the supply chain. 
Well before they amassed the tens of millions of products that they have on their platform today, they found scientists relating to this entrepreneurial effort, and were willing to give them a shot. 
ZAGENO has already raised around $88M. Florian says that they have been very intentional in selecting the right investors. Those connected to the space which can become big customers. As well as those with extensive experience scaling multiple multi-billion dollar companies. They have found great synergy in vision and support from these investors. 
Today, ZAGENO has around 300 employees. They come from around 60 different countries, on multiple continents, and speak many languages. Yet, Wegener says they have come together around their core values and the mission. 
Looking forward this founder sees many more ways in which they can continue to develop and help scientists and their companies to work more efficiently, and effectively
Storytelling is everything which is something that Florian Wegener was able to master. Being able to capture the essence of what you are doing in 15 to 20 slides is the key. For a winning deck, take a look at the pitch deck template created by Silicon Valley legend, Peter Thiel (see it here) where the most critical slides are highlighted.
Remember to unlock the pitch deck template that is being used by founders around the world to raise millions below.

Access The Pitch Deck Template
Your email address is 100% safe from spam!
Listen in to the full podcast episode to find out more, including:
Building marketplace startups
Managing diverse company culture
Florian's top advice for starting a business
SUBSCRIBE ON:
Facebook Comments