Simon Taylor is one of the rising numbers of highly successful startup entrepreneurs to be coming out of the US's growing startup scene.
During our interview on the DealMakers podcast, Simon shared with our audience his experience raising tens of millions of dollars in capital, managing a business growing 450% through COVID, handling hiring fast, and how his company is helping to secure what's most vital to other companies today.
Listen to the full podcast episode and review the transcript here.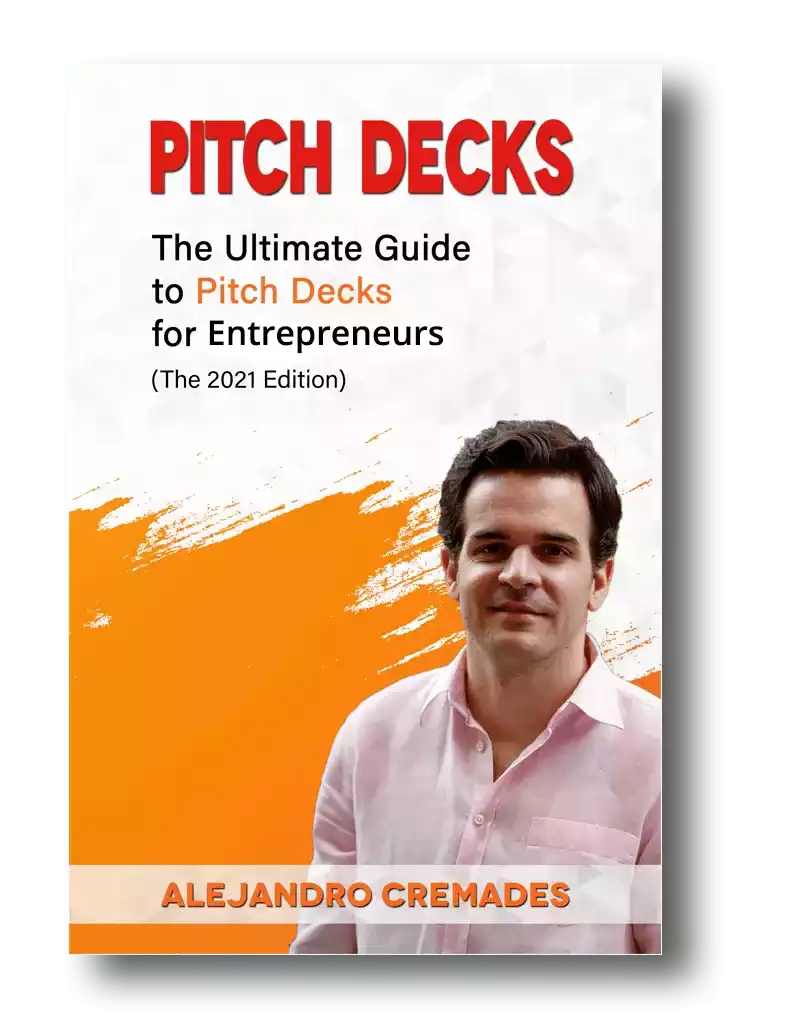 *FREE DOWNLOAD*
The Ultimate Guide To Pitch Decks
Here is the content that we will cover in this post. Let's get started.
Going Global Out Of The Gate
Simon Taylor was born in London and grew up in Boston. His dad was an early tech guy back in the 80s and brought the whole family to the US when the Boston tech scene was really exploding.
Taylor studied locally at Northeastern University, and then ended up doing his MBA at one of the world's top business schools, Instituto de Empresa in Madrid. This college is known for a strong focus on global entrepreneurship.
Even before his Master's Simon says he was launching himself into global business pursuits in his early and mid-20s.
After working at Forrester Research he decided he wanted to branch out. He raised some early seed capital and moved to the Czech Republic. He set up business spotting IT companies he could bring over to the United States. That took him all over Eastern Europe.
After a break to complete his MBA, he went back to this. Sourcing talent in Eastern Europe and helping them organize and come to the US. One of those companies they grew to 2,000 customers and then sold the business to Citrix.
The Gordon Ramsey Moment & HYCU
Simon found the idea for his latest startup during a tech convention in Las Vegas.
He and his now CTO, Goran Garevski were dining at Gordon Ramsay's restaurant. Garevski, a technologist focused on data protection, backup, and recovery for over three decades was saying how incredibly complicated backup vendors had been building data protection.
It was like an incredibly complex airplane cockpit. He compared that to the incredibly simple iPhone in his hand which just made backing up data easy and beautiful.
At that very moment, streamers came bursting down from the ceiling, the staff came running out with a cake and congratulated them on being their 1,000th customer.
It was an undeniable sign that they were onto something if there ever was one. Today, HYCU is a multi-cloud backup as a service business with over 2k customers in 75 countries, and teams in around 10.
Raising Money
Simon and HYCU didn't raise any outside capital in the first two-and-a-half years of their business. Then their business just incredibly exploded with COVID.
Everyone was moving online and the need for better managing distributed data, securing it from criminals, and restoring it became a far more large and urgent need for all types of companies and fast. In 2020 that led their business to grow by 450%.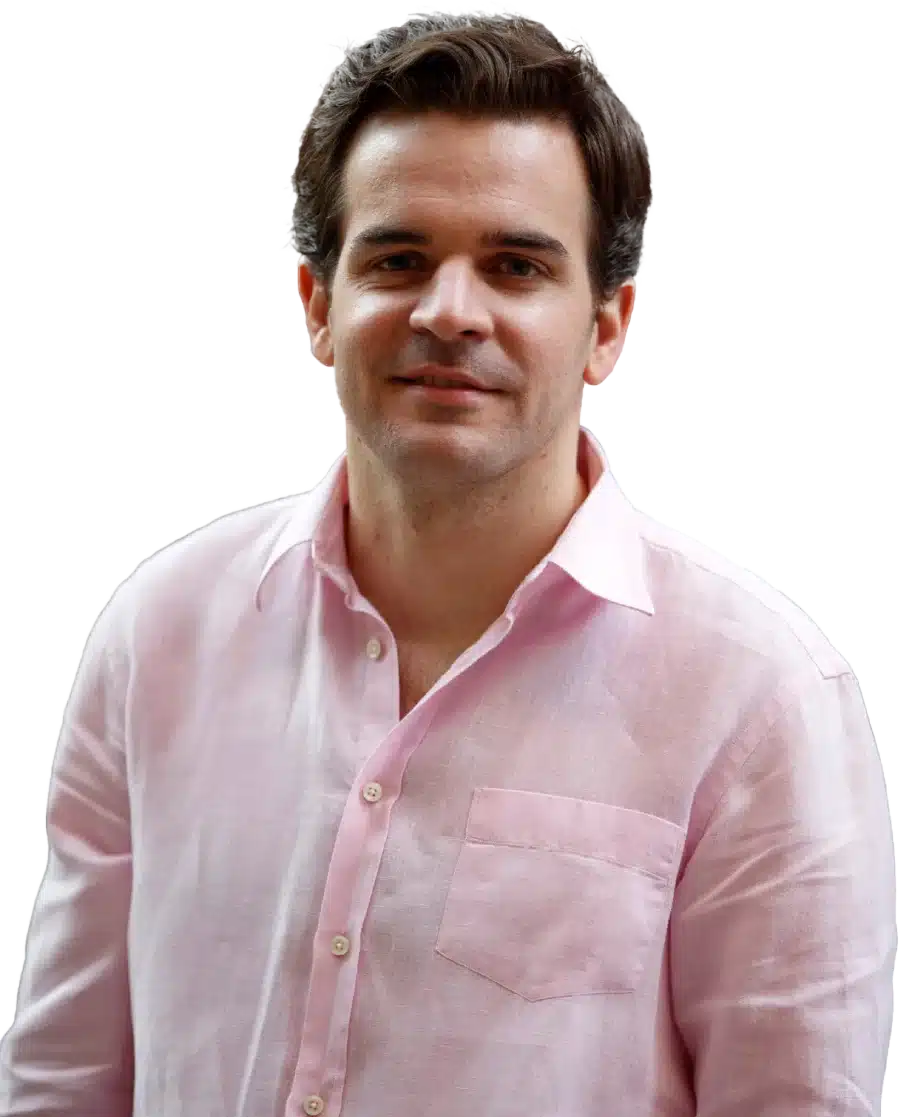 See How I Can Help You With Your Fundraising Efforts
Fundraising Process : get guidance from A to Z.
Materials : our team creates epic pitch decks and financial models
Investor Access : connect with the right investors for your business and close them
Their customers encompass large governments and some of the biggest Fortune 50.
As a private company that has never taken money, and is doing well, all the venture capital firms figure out who you are, and it irks them. HYCU began attracting an enormous amount of inbound interest from companies wanting to give them money.
Their most recent Series A round was for $87.5M, led by Bain Capital Ventures out of Boston with the participation as well of Acrew Capital. Simon says they really found a great match with Bain. It is enabling them to add two very accomplished operators to their board, including the previous CEO from Symantec.
Storytelling is everything which is something that Simon Taylor was able to master. Being able to capture the essence of what you are doing in 15 to 20 slides is the key. For a winning deck, take a look at the pitch deck template created by Silicon Valley legend, Peter Thiel (see it here) where the most critical slides are highlighted.
Remember to unlock the pitch deck template that is being used by founders around the world to raise millions below.

Access The Pitch Deck Template
Your email address is 100% safe from spam!
He says the whole process of structuring the deal was very collaborative. They got together and Bain even suggested they take more capital so they could really go hard and fast and scale. They really wanted to fill up the tank.
Managing A Fast Growing Startup
HYCU already has around 200 employees distributed around the world. They plan on adding another 100 to their team in the months ahead. How do you manage that?
Simon says one of the important steps is to start by making sure you have a great HR team. Everything else is going to flow out of that.
Then even before starting this hiring spree, he says they spent months investing in building out an end-to-end training and onboarding program they call HYCU University.
Without processes like this, it is far too easy to lose your company culture, for the workload to get confused and everything else to get disrupted.
Then as the CEO, he says he sees his chief job as building the vision for the company, selling the vision of the company, and then bringing and making sure the culture sticks.
One of the ways that he says he does that is through their core values. He says they have intentionally tried not to follow the path of cheesy marketing like values other companies have been throwing around these days.
The core values at HYCU are:
Authenticity
Grit
Empathy
Simon Says
Among the top pieces of advice Simon Taylor offered to other entrepreneurs on the Dealmakers Show included:
1. Go right into subscription services and skip licensing
2. Invest in getting some work-life balance, your business will benefit from it
Listen in to the full podcast episode to find out more, including:
How HYCU is reengineering data services for businesses like yours
The future of data services
How to get in touch with Simon
SUBSCRIBE ON:
Facebook Comments