Ali Albazaz has now raised nearly $100M for his new method of publishing that is rivaling the Kindle. 
On the Dealmakers Show Albazaz shared the struggles and successes on the journey to disrupt the publishing business. Including when you know you've got a successful business idea, finding the right business model, and of course, storytelling and successful pitching for startup fundraising. 
Listen to the full podcast episode and review the transcript here.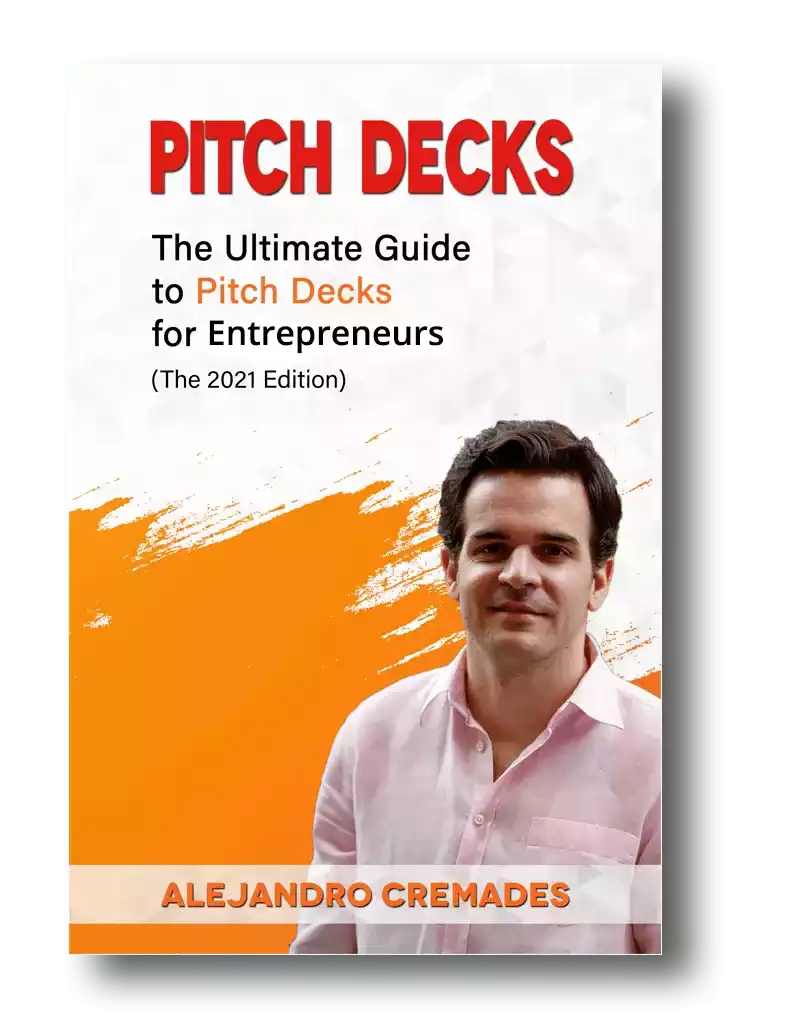 *FREE DOWNLOAD*
The Ultimate Guide To Pitch Decks
Here is the content that we will cover in this post. Let's get started.
Born in Iraq
Ali Albazaz was born in Baghdad, Iraq and, when he was still very young, his family moved to Iran where he learned to read and write Farsi. Ali lived in Iran up until he was around 10 years old when his family made an even bigger move. This time to Germany. 
Today, Ali says he feels more German than anything else. It is where he has headquartered his startup. 
Moving to new countries is not unlike stepping into entrepreneurship. There is a lot of uncertainty, new things to learn, and a completely new ecosystem. 
Many may not realize this, but Germany has three different types of school systems. Two of them are basic. You only attend until around 9th or 10th grade. Then you go to work. You are not allowed to attend university when you come out of them. 
Albazaz says he is incredibly grateful for one of his teachers who has proven to be a great inspiration. As a foreign student he was dumped into the basic school. She saw that he had more potential, and helped him fight through the bureaucracy to get transferred to the better school system. One which would enable him to go on to higher education. 
When Ali was around 12 years old he recalls asking his parents for a computer. He instantly fell in love with it. In two months he was coding. 
He found the computer to be a great equalizer. It wasn't biased. It didn't care where you came from.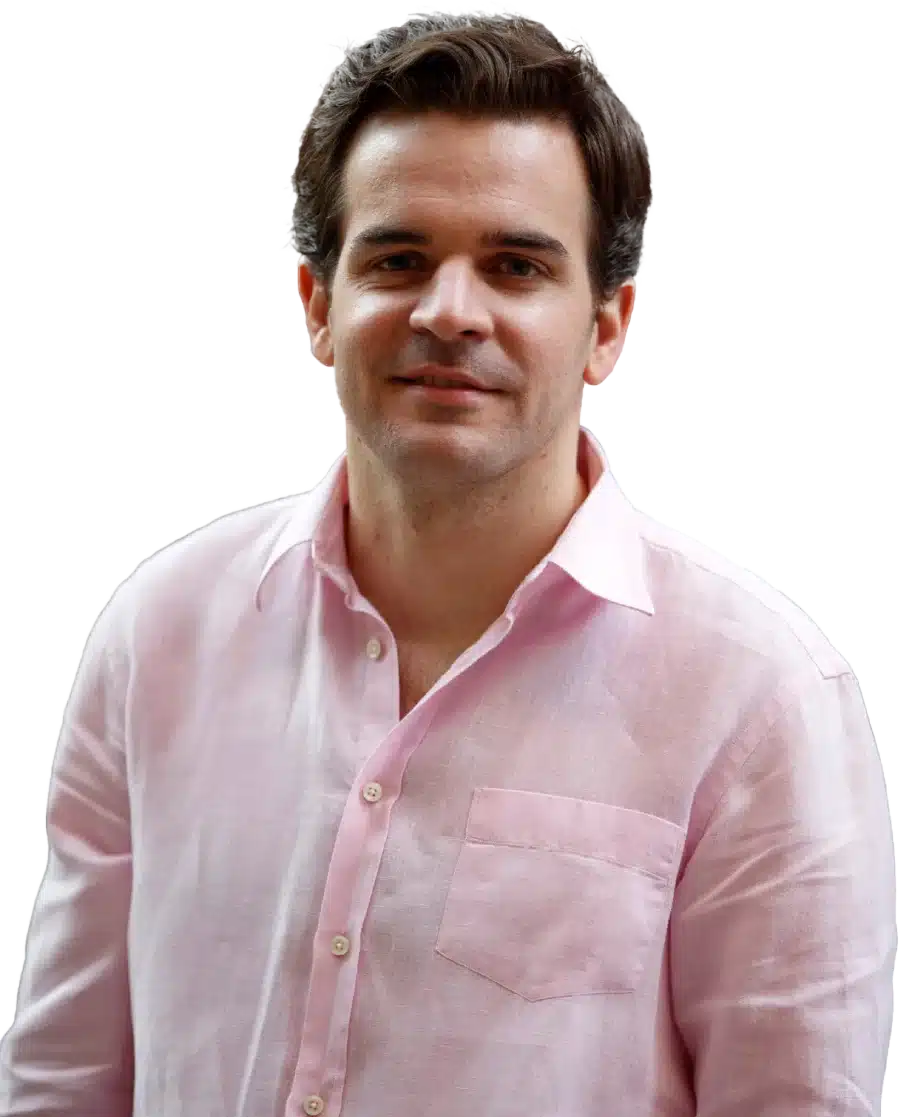 See How I Can Help You With Your Fundraising Efforts
Fundraising Process : get guidance from A to Z.
Materials : our team creates epic pitch decks and financial models
Investor Access : connect with the right investors for your business and close them
You Only Fail When You Quit
When it came time for university, studying computer science was the only logical option. In just a few months, Ali began working for Microsoft and was soon teaching and lecturing his classmates on coding, some of whom were already working on their Ph.Ds. 
He found he was already 10 years ahead of what the school was teaching. It just made sense to drop out and start a business. 
His first venture was a freelancing platform, similar to Fiverr. It never got that large, and a couple of years later he shut it down and kept working as a javascript programmer. 
Ali says he wrote an email to his mentor. The emotional toll of 'failing' was painful. She responded that it is only failure if you give up. If you keep on going, it is just learning. 
Of course, looking back today he can see it now. If he would have drilled down and focused on a couple of categories on the platform he could have really excelled and grown it. He could have pivoted instead of quitting. 
When it came time to start his next venture he decided he was either going to become successful, or die first. 
How To Know When You Have A Winning Business Idea
Working as a freelance developer Ali soon began missing having a project of his own, and the freedom to create. 
One weekend he had the idea to create a platform for writers to upload their stories and share their novels with friends, family, and others to get their feedback. He created the website that weekend. 
Within a few months he noticed the site just growing by itself. Authors were uploading their work and sharing it. Within a year there were a few thousand authors and readers using the site. It was just working. Without really having to try and grind at it. 
This sparked Ali's interest in book publishing. He discovered how painful, slow, and inefficient the traditional publishing process was. Even now-hit authors like Stephen King and J.K. Rowling had been rejected by publishers many times. It struck him that there must be many great books and stories out there that never get a chance to be read. 
Already having the platform, Albazaz figured he could be measuring the data. Like what book covers people clicked on, how many chapters of a book would they read, and what work people were sharing. 
What if you could then predict what a truly good book was based on the data, and not just by how an editor was feeling about something they read on a given day? 
That platform eventually became Inkitt, the world's first data-driven content house. Today, the company touts 7M users and 300K writers worldwide, with every second author published by Inkitt  crossing the threshold of $100K in sales, 16 times higher than the best publishers on Amazon's Kindle.
Pivoting
Inkitt has a $40M annual run rate, and was recently ranked by Financial Times as one of the top 40 fastest growing companies in Europe. Of course, that doesn't mean it has all been smooth sailing. 
In fact, Inkitt has been through three major pivots to find the right business model, with real scale. 
Initially they tried selling works to publishers. They just didn't get the concept of using data to pick hit books. When they did, it was still a two year process to get a book on shelves. 
They pivoted and decided just to go right to market with their books on the Kindle instead. They got up to $40,000 a month in sales. Then, as many Amazon sellers in many industries have found, they hit a ceiling. They also didn't own the customer, and that limited marketing, upsells, and relationships. It was just churning. 
Not all of their leadership and shareholders understood their next move. Yet, Ali decided the only choice was to create their own platform to rival kindle. That way they could own the entire value chain from the moment a writer starts writing to directly selling the stories to the customers. 
Clearly it seems to have been the right move. Not only are their books selling, but they've raised $85M from investors like Kleiner Perkins, NEA and, most recently, a personal investment from businessman and investor Henry Kravis of KKR. 
Storytelling is everything which is something that Ali Albazaz was able to master. Being able to capture the essence of what you are doing in 15 to 20 slides is the key. For a winning deck, take a look at the pitch deck template created by Silicon Valley legend, Peter Thiel (see it here) where the most critical slides are highlighted.
Remember to unlock the pitch deck template that is being used by founders around the world to raise millions below.

Access The Pitch Deck Template
Your email address is 100% safe from spam!
Listen in to the full podcast episode to find out more, including:
How Ali perfects his pitch to raise tens of millions of dollars
Suma's story
The incredible board Inkitt has built to surpass Amazon's kindle platform
SUBSCRIBE ON:
Facebook Comments