Now on his second startup, Santiago Molina's latest venture has raised tens of millions of dollars, to facilitate the movement of $90B in merchandise.
On the Dealmakers Show, Molina talked about who to hire, the keys to a successful company, debt financing, picking great investors, building and funding companies in Latin America, and transforming regions with capital and logistics tools.
Listen to the full podcast episode and review the transcript here.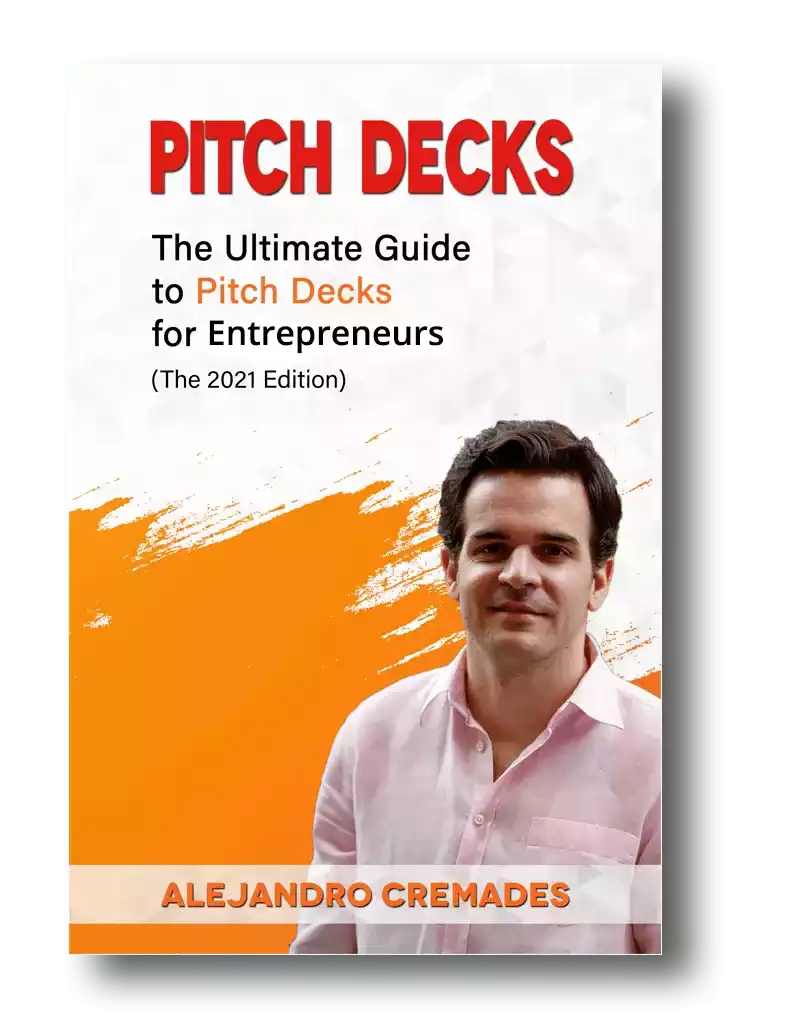 *FREE DOWNLOAD*
The Ultimate Guide To Pitch Decks
The Three Fundamentals Of Building A Successful Company
Santiago Molina was born in Cali, Colombia. He says he won the lottery in terms of great parents that supported him and made sacrifices to ensure he got the best education, at the best school.
The 90s were a turbulent time in Colombia. Not only going through a major housing crash, but dealing with growing up in a violent environment. It is something that seemed normal until he got out of it. Though which he now credits with helping to build his entrepreneurial spirit and grit.
Playing soccer enabled Molina to get a full scholarship to college in the US. He came and got his degree. Today, he says that he loves to hire athletes for the strength and discipline they've developed playing sports.
He played defense in soccer. While that may not be as fashionable or celebrated as being at the front, scoring the goals, and only getting noticed at the back when you mess up, it taught him the value of always performing well.
Soccer took him through becoming an assistant coach while he was working on his MBA. After this he chose to move back to Colombia to try and make a difference there.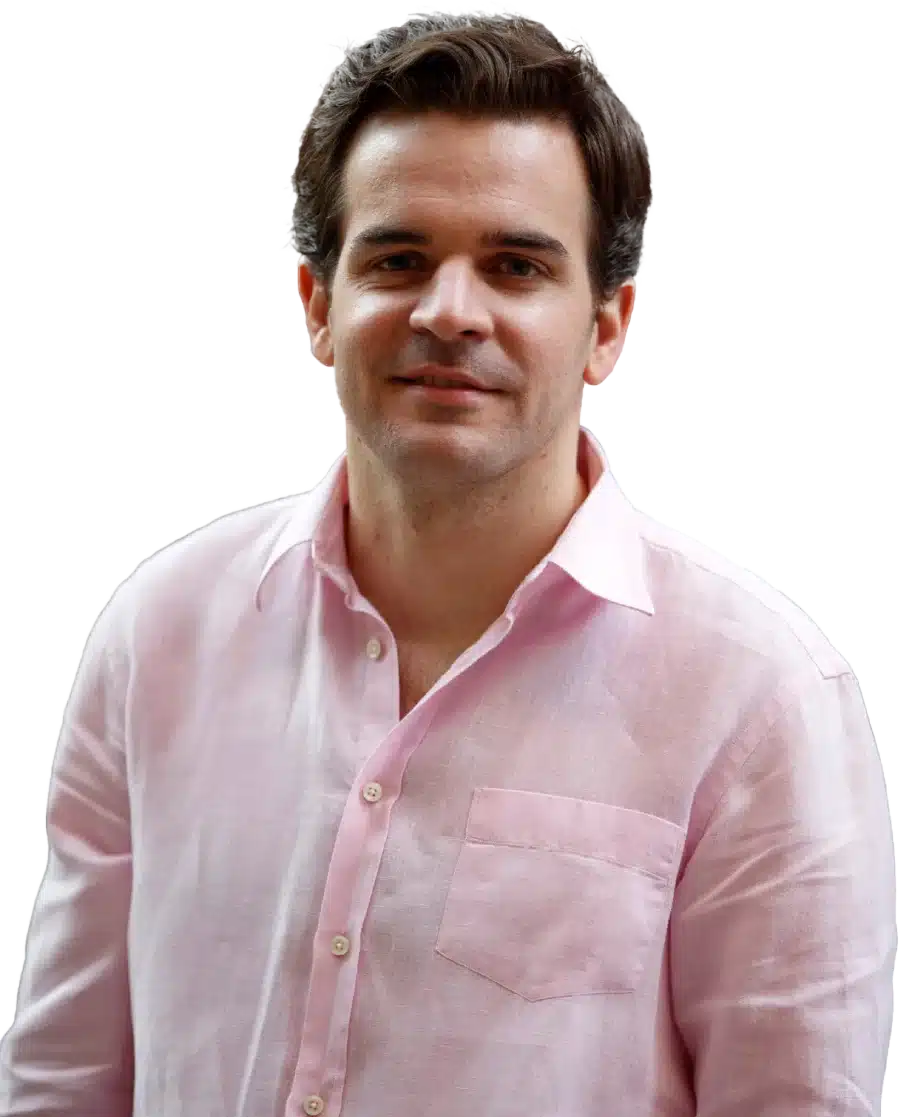 See How I Can Help You With Your Fundraising Efforts
Fundraising Process : get guidance from A to Z.
Materials : our team creates epic pitch decks and financial models
Investor Access : connect with the right investors for your business and close them
Learning How Startups Work
Landing back in Colombia, Molina went into investment banking and private equity. This experience provided immense learning, across many different industries. Giving a lot of insight into the similarities between successful companies, and those that don't make it.
Number one is really "understanding cash cycles, cash conversion cycles, and understanding how the money flows in the business. As well as how much money you need to produce more money."
Secondly, he says that you have to understand scalability, and what you need to do to make something replicable. As well as the additional energy that will require.
With his current business today, Santiago says that it is all about building that solid base of fundamentals. So, that you can then build on top of that.
Thirdly, it is about being able to recognize the levers available to find efficiencies in your business to optimize profitability.
Perhaps most notably, one of his biggest observations from this time was how it is really the founders that are the rockstars of it all. That inspired him to become one of them.
Growing tired of the inability to really control the implementation and outcomes of his advice, he chose to quit his job and go in search of a startup idea of his own.
Financing
Reconnecting with a friend from his childhood Santiago leaped into launching a microfinancing startup.
Their mission was all about applying new underwriting methodologies to provide access to financing for the underbanked.
In the process, they also raised around $25M for their own company over the span of around eight years. They were able to impact the lives of thousands of families in the process.
Storytelling is everything which is something that Santiago Molina was able to master. Being able to capture the essence of what you are doing in 15 to 20 slides is the key. For a winning deck, take a look at the pitch deck template created by Silicon Valley legend, Peter Thiel (see it here), where the most critical slides are highlighted.
Remember to unlock the pitch deck template that is being used by founders around the world to raise millions below.

Access The Pitch Deck Template
Your email address is 100% safe from spam!
Startups often raise a combination of equity funding and debt financing. When it comes to financing with debt, Santiago says that "You need to see yourself just as an intermediary. What you're doing is finding allocation for resources that can generate a higher return. You're in the middle taking a cut and transferring to the next party."
In order for that to work, you have to be both efficient and have a performing portfolio. The numbers have to add up. The profit margins need to be substantial enough to allow for any losses and still deliver investors their returns.
This is something he certainly seems to have excelled at with his most recent venture. In which they have financed $90B worth of merchandise being moved, with less than a 1% default rate.
FinKargo
Santiago Molina says that he was yearning to go back and start building something from scratch. His first company was already maturing, running smoothly, and had a great executive team in place. He just wanted the passion and excitement of the early days back.
This is when another friend called him. He was working with the largest shipping line in the world. Many of his SME customers were struggling because they couldn't get financing.
Santiago started his research and found this $350B gap in financing for their region. It was such a huge opportunity, with so much impact to be had, that he had to jump into it.
He remains on the board of his first company. Though teamed up with two other cofounders to create Finkargo. A SaaS company that brings together the world of logistics and fintech to fund the movement of goods around the world.
Finkargo has already raised between debt and equity around $85M from international investors themselves. While growing a substantial team. Their vision is to help SMEs in emerging markets around the globe to connect across borders, buy from anyone in the world, and have full visibility and control of their entire supply chain in one single dashboard.
Listen in to the full podcast episode to find out more, including:
The impact Finkargo is having on international trade
Santiago Molina's advice for starting a business
Funding your venture from outside of the US
SUBSCRIBE ON:
Facebook Comments