Andrew Ponec sold his first startup after just four years. Now he has raised $80M to tackle climate change in a $100B a year industry in the United States.
On the Dealmakers Podcast, Ponec talked about walking through purgatory to find product market fit, raising big money for a pre-revenue startup, decarbonization, dropping out of school to launch your first startup, and taking your company full cycle through an acquisition.
Listen to the full podcast episode and review the transcript here.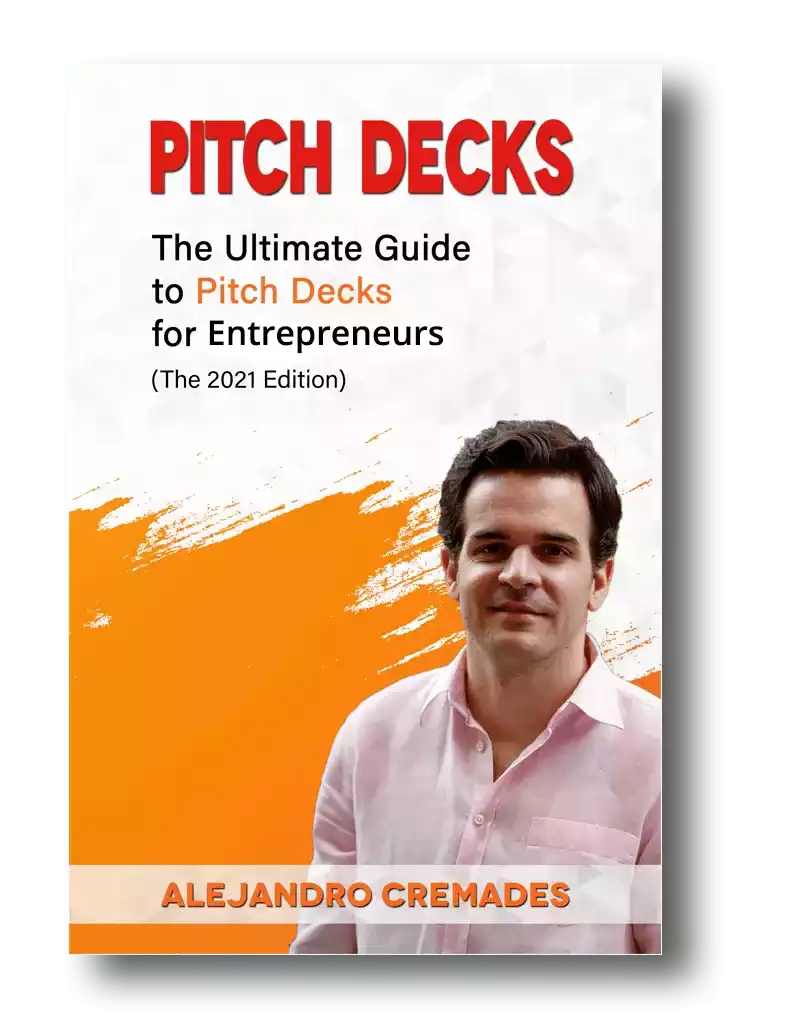 *FREE DOWNLOAD*
The Ultimate Guide To Pitch Decks
Here is the content that we will cover in this post. Let's get started.
Finding A Passion For Climate Change
Andrew Ponec grew up in Oregon to the backdrop of forests, and snowy mountains.
While he had early interests in math, science, and engineering, it was really learning about climate change that filled him with passion.
From reading articles by climate scientists on the impact of the way we use energy in middle school, he became convinced that it was something he wanted to work on.
He felt like it was something to focus his life on. Though it wasn't until undergrad that he would really find a way to apply himself to this challenge.
Dropping Out
Arriving at Stanford, Ponec says that he was overwhelmed with all of the projects going on. He tried out every class related to energy that he could. As well as throwing himself into the school's energy community.
He says he found the mentorship of one electrical engineering professor especially valuable. Through classes and breakfasts, he learned an enormous amount. Especially through working on ways to improve the performance of solar arrays.
It was so compelling that he and a few others chose to drop out of school to pursue it with their own startup, Dragonfly.
Andrew's parents certainly were not excited about his choice. Though he promised to return to complete his studies later.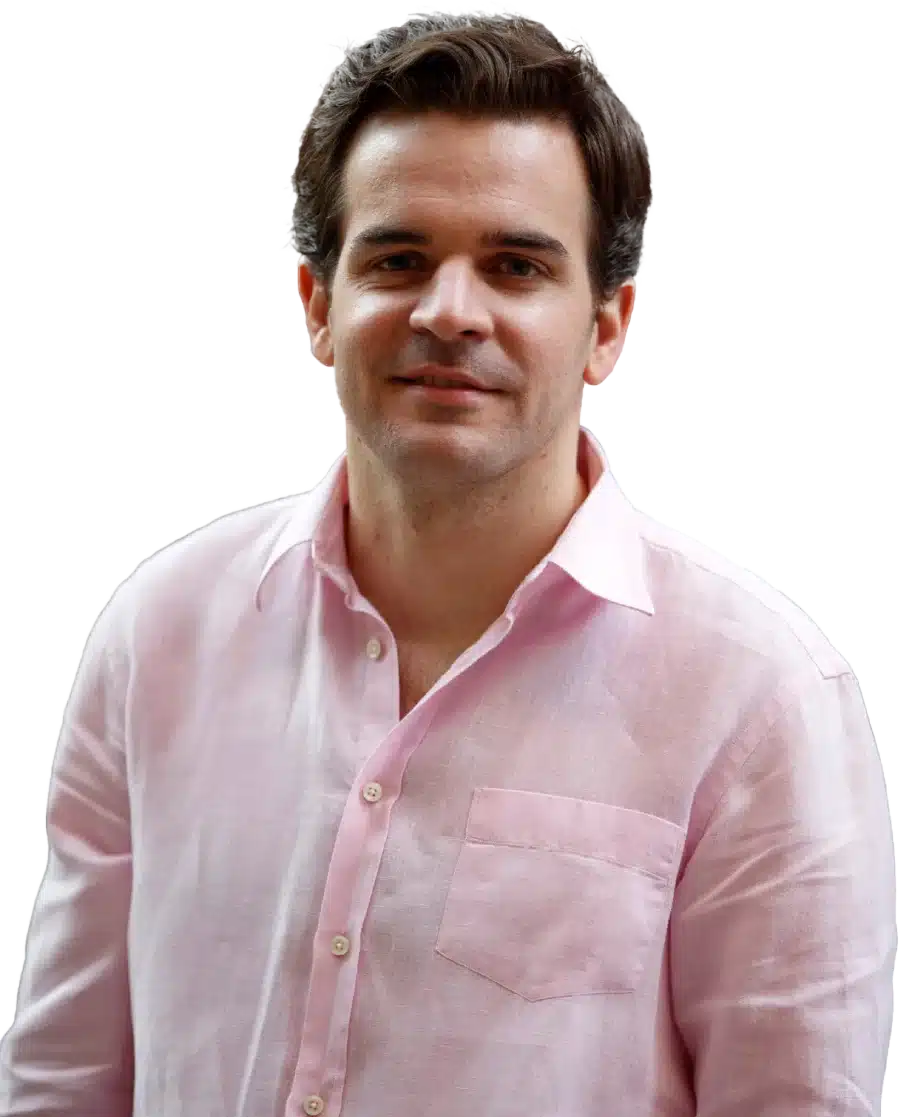 See How I Can Help You With Your Fundraising Efforts
Fundraising Process : get guidance from A to Z.
Materials : our team creates epic pitch decks and financial models
Investor Access : connect with the right investors for your business and close them
For others debating this decision, he says that "If it's a hard decision. You should probably just stay in school." It's only when you just feel so compelled there is just no way you can stay in school and not pursue your idea that you should make the leap.
Even with this level of conviction around their idea, his team ran into their own fair share of challenges.
They started out building prototypes for a solar power conversion device. Their concept relied on providing incremental improvements to solar productivity, by optimizing the work of each panel in an array.
They were propelled by seeing competitors working on this, publishing white papers, and getting in the press. A lot of their assumptions were built on this.
Lacking A Product-Market Fit
What they didn't realize is that those they were following really didn't have a product-market fit themselves. It was only when they started trying to pitch customers that they realized their solution wasn't nearly as valuable or as big as they thought.
It is the classic failure of feeding off positive reactions to your ideas, or building before you actually ask for a sale. As they soon found, it is only when customers will actually put up money for what you are making that you are really onto something.
They almost quit. Though standing on their team and mission, they decided to start again with a new product. One which focused on reducing capital costs.
Almost immediately, they found they were getting meetings with large potential customers. Just six months later, they were already getting inbound interest in acquiring them. It's the night and day difference between really doing your homework and knowing your customers and what they'll pay for before you start building something.
Within four years, having raised just under $1M from angel investors, they ended up being acquired by Sun Power. A move they saw as being the best for accessing far more resources to get their product out in the field.
Having that full cycle experience has certainly provided the benefit of being able to see the full picture of a startup, and how your early decisions can impact you later. Invaluable insight for founders as they go onto to launch new ventures.
Antora Energy
After helping with the integration of his former company, Andrew fulfilled his promise to his parents of going back to school.
He enjoyed the learning environment again and, back at Stanford, met one of his next cofounders, Justin Briggs, who was just finishing up his Ph.D.
Together they began thinking about how they could make the most difference with climate change. They struck on energy storage.
They saw renewable energy like solar and wind becoming cheaper. Yet, during peak hours, there was already a surplus in energy, and not enough at other times.
They looked at what was causing the most emissions and found the industrial sector was responsible for 30% of carbon emissions globally.
They brought this all together with his latest startup, Antora Energy.
Today they are working to bring zero carbon heating and energy to industrial customers. So far, they've already raised $80M in public and private funds to fuel their venture.
Storytelling is everything which is something that Andrew Ponec was able to master. Being able to capture the essence of what you are doing in 15 to 20 slides is the key. For a winning deck, take a look at the pitch deck template created by Silicon Valley legend, Peter Thiel (see it here) where the most critical slides are highlighted.
Remember to unlock the pitch deck template that is being used by founders around the world to raise millions below.

Access The Pitch Deck Template
Your email address is 100% safe from spam!
Listen in to the full podcast episode to find out more, including:
How Antora Energy is helping tackle climate change
Raising tens of millions of dollars, even as a pre-revenue company
Team building
Andrew Ponec's top advice when launching a business
SUBSCRIBE ON:
Facebook Comments