Daniel Hegarty at Habito went from musician to raising $80M in equity and $700M in financing for his fintech startup that is already doing billions in revenues.
On the DealMakers Podcast Daniel shared his journey from being in the band to a fintech entrepreneur. We talked about building and scaling startups, choosing investors, and the one hire that slashed customer acquisition costs by 350%.
Listen to the full podcast episode and review the transcript here.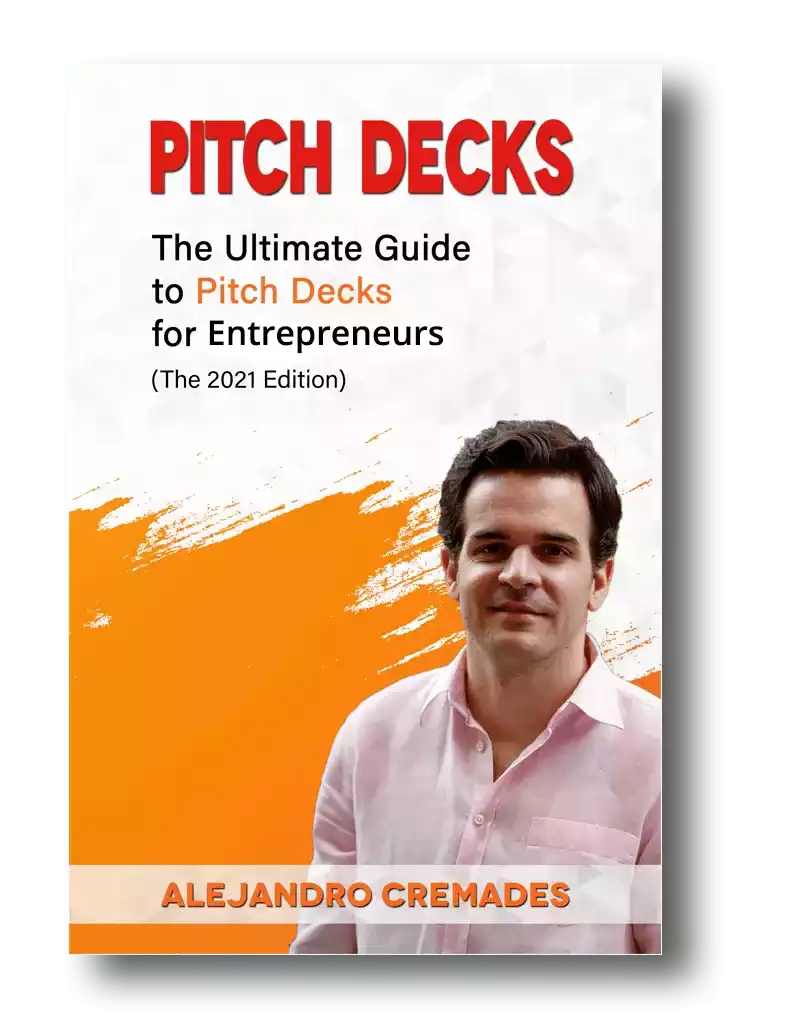 *FREE DOWNLOAD*
The Ultimate Guide To Pitch Decks
Here is the content that we will cover in this post. Let's get started.
Entrepreneurial Influences
Hegarty was born and grew up in London, England. He was raised by both his parents and grandparents who had escaped the terrors of mainland Europe in WWII.
He says they instilled the mindset in him that if you wanted something in this world you had to go out and make it happen yourself. A sense of hustle that was also tempered with the awareness that you could lose everything at any moment.
They had to find their way to fitting into a foreign place, in a new context, without knowing all of the rules. Not too much unlike venturing into entrepreneurship.
Like many successful entrepreneurs, Daniel also had a passion for music and instruments. Though this first led him on a detour of dropping out of school at 16 years old to go on the road with a band.
How Being in a Band is a Lot Like a Startup
Daniel ended up with a hit on UK radio, and a record deal. The first teen band eventually imploded, but he continued in music.
He continued doing musician work, including for some TV and film, and ended up taking off to Los Angeles with two friends looking to build a new band.
Still in their early 20s, they arrived in LA with just some of their instruments. They sat in a local cafe considering everything they would need to make their dream a reality. They would need a lead singer, a way to get around, somewhere to live, a manager, a new record deal, and more instruments.
It's a lot like putting together a startup, where you will need advisors, contracts, somewhere to work, team members, and the tools of the trade.
He says he quickly discovered two things. The first was that people didn't really seem to care to listen to the music he really wanted to make.
The second was seeing people tens years ahead of him still travelling for eight months or more at a time, and spending most of their lives on planes and buses, away from their kids and families. That wasn't a future that really inspired him.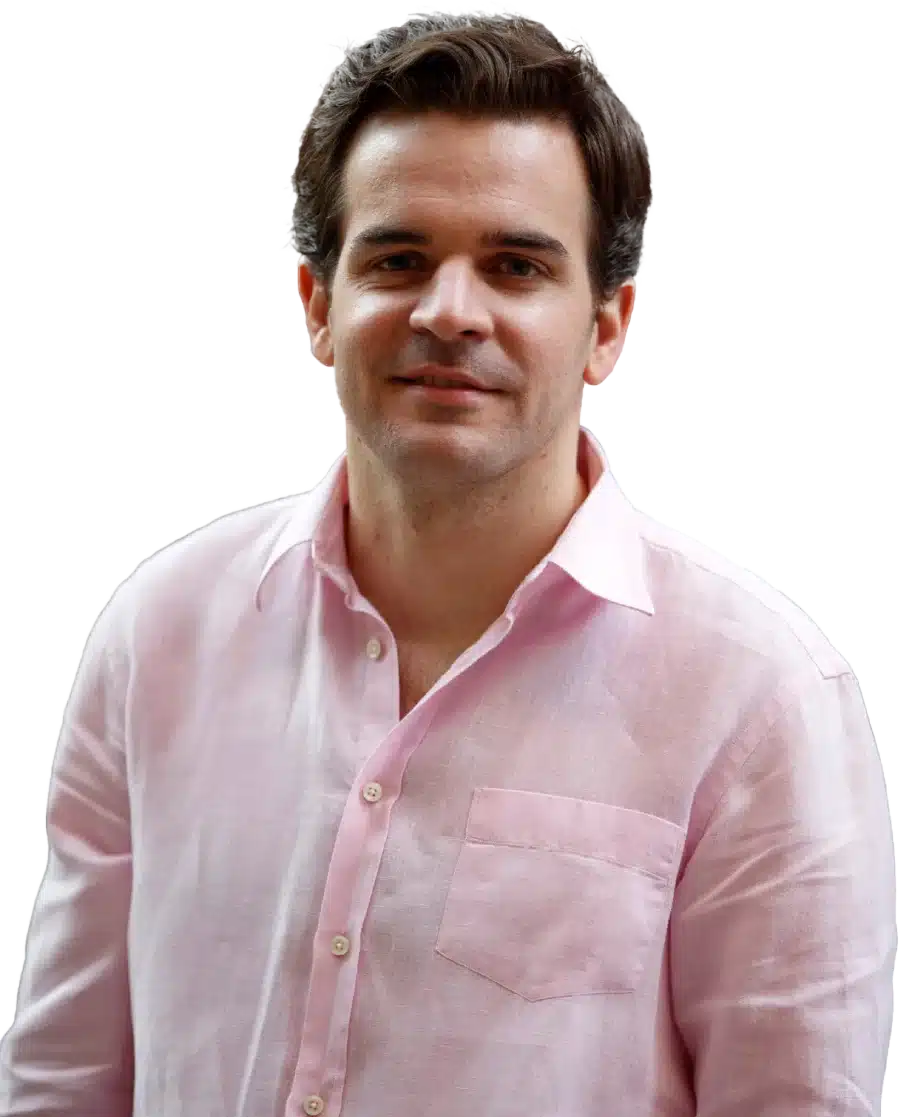 See How I Can Help You With Your Fundraising Efforts
Fundraising Process : get guidance from A to Z.
Materials : our team creates epic pitch decks and financial models
Investor Access : connect with the right investors for your business and close them
So, he decided to take some time out to think about his next move, and went back to visit the UK.
Getting Hooked On Fintech
What was meant to be a short stint trying out a 'grown-up' job ending up revealing what a closet geek Hegarty was and started a journey he hasn't looked back from since.
He met up with a friend and former music artist who had become an angel investor and corporate lawyer in London. She introduced him to Wonga. A new startup, with a handful of employees that was offering short term, high rate consumer loans.
They threw him into analytics, analyzing credit risk, and running Google Ads. he spent his spare time reading up on as many books as he could, thanks to the founder's policy of allowing him to spend as much on Amazon books as he could digest.
In just a few years, Wonga roared from tiny to over 1,000 employees across nine different countries. They raised $100M in capital, had a $40M plus annual marketing budget and built a pretty visible brand. One which also ended up attracting a few haters in the media.
Habito by Daniel Hegarty
After Wonga it was Daniel's turn to launch his own fintech startup.
He had enjoyed the Wonga ride. Though much more so the early years as a band that was much smaller. He wanted the ability to curate the culture of the company himself, and create a place he would be excited to come to work at every day. As well as to ensure the product they offered was really aligned with customers' interests.
He found his inspiration after a horrific mortgage experience when trying to buy his own home. His mortgage broker messed up royally, and almost cost them the house they were trying to buy.
He wanted to fix that, and decided to tackle this mess of an industry with his own mortgage company Habito.
Today, Habito accounts for around 2% of all mortgages made in the UK. They act as a mortgage broker, lender and offer a premium transaction management service. They've raised $80M in equity, and around $700M in debt financing to loan out. They even managed to close their Series C funding round in the middle of COVID in 2020.
Storytelling is everything which is something that Daniel was able to master. Being able to capture the essence of what you are doing in 15 to 20 slides is the key. For a winning deck, take a look at the pitch deck template created by Silicon Valley legend, Peter Thiel (see it here) where the most critical slides are highlighted.
Remember to unlock the pitch deck template that is being used by founders around the world to raise millions below.
Access The Pitch Deck Template
Your email address is 100% safe from spam!
The Most Important Hire You Can Make
Habito started out trying to promote themselves and find leads using Facebook and Google. They quickly found that to be expensive, and realized that if they were going to make it and turn this into a big business they needed to create a real brand.
They tried creating a TV commercial about how great their technology was, and it failed. They got zero increase in traffic or sales.
That's when they hired their first CMO. They gave her creative permission to be bold. The strategy and ads that came out of that changed everything. They jumped from zero to 10% brand recognition, and saw customer acquisition costs plummet by 350%.
Listen in to the full podcast episode to find out more, including:
● Managing through COVID lockdowns
● The challenges facing mortgage startups who want to deliver better experiences
● Daniel's top two pieces of advice for other entrepreneurs
SUBSCRIBE ON:
Facebook Comments