Uri Marchand has already raised tens of millions of dollars for his latest startup. He recently appeared on the Dealmakers Show to share the latest developments at Overwolf, and his journey building companies. 
On the Dealmakers Podcast Marchand talked about learning to fly, business pivots, dealing with dozens of investor rejections, what's important at each stage of business, and how to know if you have product-market fit. Plus, dealing with strings of investor rejections, and M&A deals.
Listen to the full podcast episode and review the transcript here.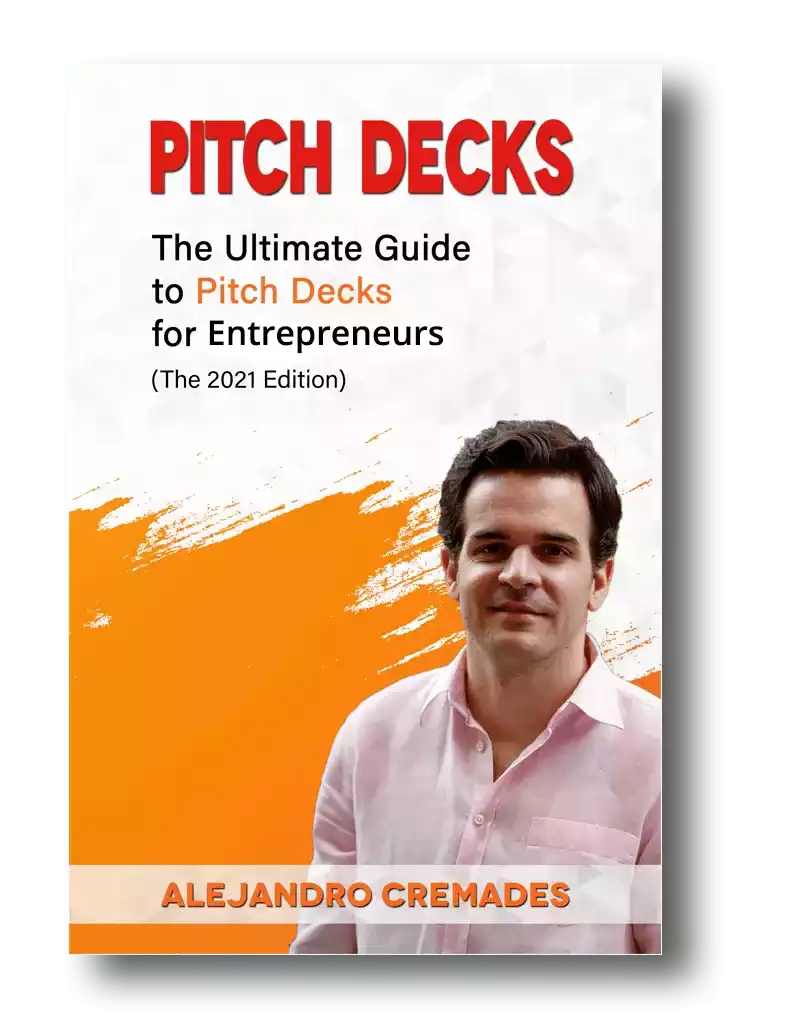 *FREE DOWNLOAD*
The Ultimate Guide To Pitch Decks
Here is the content that we will cover in this post. Let's get started.
Learning To Fly
Uri Marchand was born and raised in the Startup Nation, Israel. 
By the time he was seven years old, he was into computers. Continually trading TV for spending more time playing computer games. 
Each time a new game would come out he would grind it out until he completed it. Then eagerly wait for the next game release.  
As with many creative entrepreneurs, he also enjoyed music. His parents put him into flute by second grade. He was a big fan of Hebrew singing, Spanish guitarist David Broza. So, by fifth grade, he switched to playing the guitar and went on to major in music. 
When it came time for his mandatory military service Uri wanted to do something significant that would contribute. So, did most others. Though he managed to get picked to become a pilot in the army. Between active duty and the reserves, he has spent over 19 years flying, participating in Special Ops, and moving troops around. 
After the army, Marchand had to complete the Israeli SAT to pursue a computer science degree. This experience frustrated him and his friends due to the lack of good vocabulary building software and it led them to spread their wings and take a leap into entrepreneurship.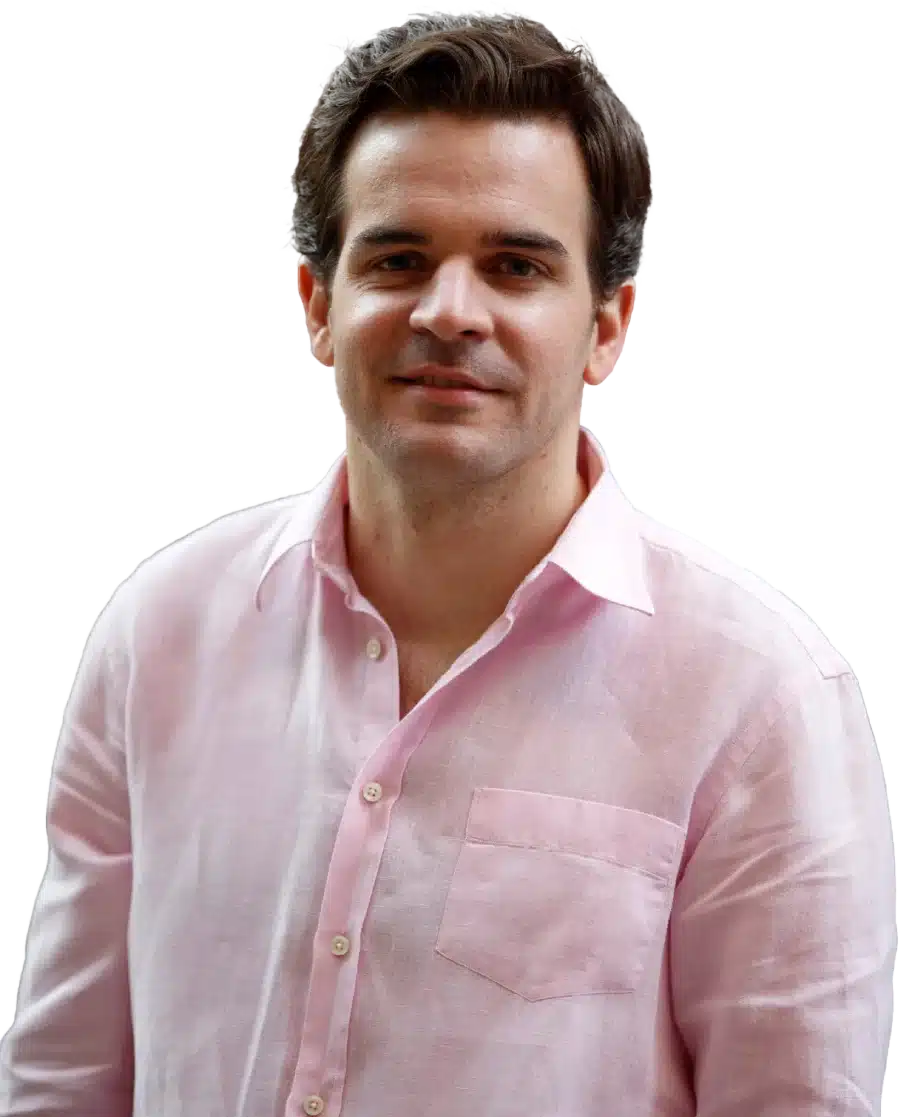 See How I Can Help You With Your Fundraising Efforts
Fundraising Process : get guidance from A to Z.
Materials : our team creates epic pitch decks and financial models
Investor Access : connect with the right investors for your business and close them
The First Venture Is About Learning
Your first startup is all about learning. Sometimes your second and third venture is as well. It is about throwing yourself in to learn fast, and then carrying the most important lessons forward to do it even better from the start the next time. 
This first attempt didn't pan out exactly the way Uri planned. He learned that creating a business based on a very small niche, in a small market does not add up to creating a big business. Especially when you are in a competitive space, and you are trying to bootstrap it on a tight budget. 
Focus is great, but you also have to have thought out how you will grow through the stages in advance and have a feasible roadmap to where you want to go.
The Swiss Army Knife Of Gaming
For his next and current venture, Uri Marchand went back to his passion for computer gaming. 
He, his friends, developers, and other creators shared some similar problems and needs when it came to gaming. Overwolf was born from the idea of creating the equivalent of the Swiss army knife to provide gamers all of the features they've been missing. 
Even before launching their first product they had raised just shy of $1M. 
They took on a lot when it came to the technology. In contrast to his first venture, they ended up perhaps trying to do too much too broadly out of the gate. And they had wanted to build everything themselves in-house. In 2013, they pivoted to solve this by transitioning into an open framework. 
They chose to monetize by aligning their business model with the way their partners and creators make money. Some of which are making $1.5M a year themselves. 
Today, they provide over 20 different services to hundreds of thousands of gamers who use their platform to develop gaming apps and mods. 
Their creators monetize through the framework in a variety of ways, including subscriptions, donations, and advertising. 
They have a team of 88 people and have raised $75M, through a recent Series C round.
Storytelling is everything which is something that Uri Marchand was able to master. Being able to capture the essence of what you are doing in 15 to 20 slides is the key. For a winning deck, take a look at the pitch deck template created by Silicon Valley legend, Peter Thiel (see it here) where the most critical slides are highlighted.
Remember to unlock the pitch deck template that is being used by founders around the world to raise millions below.

Access The Pitch Deck Template
Your email address is 100% safe from spam!
Startup Fundraising
After three years of building the technology, they still had little traction on the business front. Their early investors had a problem with extending another bridge round in those circumstances and suggested they go look for a VC.
At this Series A point, Overwolf had the technology but really didn't have the traction, market validation, and product-market fit that VC investors are looking at that stage. 
Raising a Seed round is different. The only validation you normally have then is your team. 
Uri says he met with 50 VC firms. All of them said no. One said "maybe." So, they doubled down on that maybe and turned it into a yes. He says this was his toughest round to date.
Their Series B round was led by Intel. 
They recently closed their Series C, which he says was the easiest so far. They were firing on all cylinders and metrics and had signed term sheets in a month. 
M&A
Over wolf has also started engaging in M&A. Including the acquisition of CurseForge from Twitch. 
An acquisition was a way to streamline expansion, without taking on too much internally. They also managed to streamline the integration part of M&A by structuring the deal as an asset purchase. The Twitch team helped with integrating the technology, but they were able to skip the risks associated with integrating a new set of employees. 
Listen in to the full podcast episode to find out more, including:
Picking investors and companies to buy
Monetization and building a sustainable business
Achieving product-market fit
The future of gaming
The best books for startup entrepreneurs
Team and company culture
SUBSCRIBE ON:
Facebook Comments