David McFarland has raised tens of millions of dollars to improve the insurance industry, and in turn empower brokers and their small business customers to survive and thrive. 
On the Dealmakers Show McFarland shared with the audience how he made the leap into entrepreneurship, and has built a fast growing business of his own. We talked about calculating risk, decision making, company culture, hiring and firing, and of course, fundraising.
Listen to the full podcast episode and review the transcript here.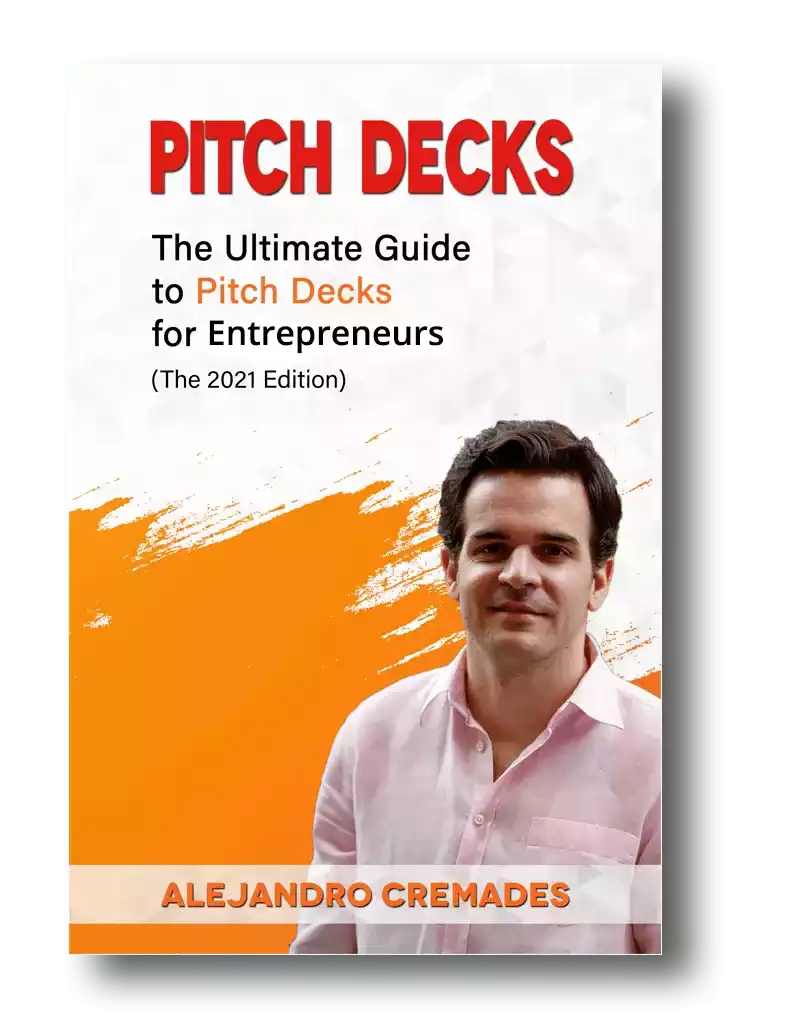 *FREE DOWNLOAD*
The Ultimate Guide To Pitch Decks
Here is the content that we will cover in this post. Let's get started.
Solving Problems
David McFarland grew up in sunny South Florida. 
He says that at first he tried to run away from his talent for math. In college he distracted himself with social activities, and followed his interest in history. 
One day he took a math class on formal logic. He found that he loved problem solving. So, he asked his teacher what he would have to do to do this every day for the rest of his life. He was given the choice of lawyer or mathematician. McFarland says he didn't want to spend more time in school chasing a law degree. He chose math. 
At first the school tried to discourage him from adding a ton of math classes to be able to graduate on time. He did it anyway, and found himself on track to become an actuary. 
An actuary uses quantitative analysis to quantify risk. You'll typically find them in insurance. They also seem to have a thing for collecting calculators. 
Actuaries use modeling and data to quantify and price risk. Like how do you calculate the impact of volatility? Then pricing how you will transfer risk to others. That's really what insurance is all about. 
David started off working for the National Council on Compensation Insurance (NCCI). They would collect data from all the workers compensation insurance companies in most states, and provide guidance on pricing. His tasks included analysis and pricing for legislation. Anticipating the impacts of legislation. 
In its own way this was entrepreneurial. Having to come up with an innovative solution to calculate a problem and solution that hadn't been done before. 
He worked at NCCI for a bit and then went into actuarial consulting, which catered to his desire for problem solving.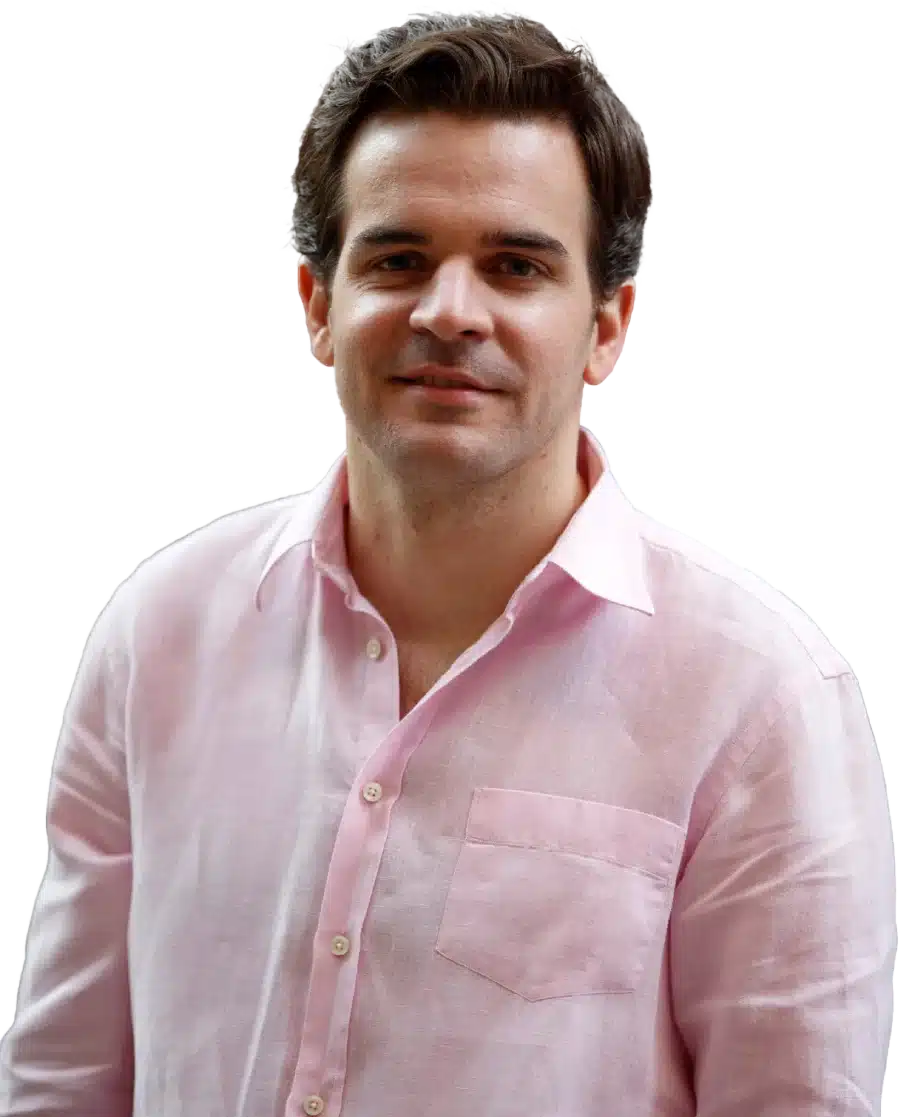 See How I Can Help You With Your Fundraising Efforts
Fundraising Process : get guidance from A to Z.
Materials : our team creates epic pitch decks and financial models
Investor Access : connect with the right investors for your business and close them
Entering Entrepreneurship
David's next step towards entrepreneurship was finding an insurance company that was innovating in the jewelry space. During his time there he was introduced to the world of venture capital. 
This led to meeting Kyle Nakatsuji, who founded Clearcover. They hit it off, and David became their second employee, Chief Actuary and Head of Insurance Product.
He says the experience of building this company was immensely helpful. He got to accompany Kyle to pitches, expand his network, and witness the startup process first hand. 
This gave him the confidence he needed to take advantage of the opportunity to do his own thing. 
While there will always be some anxiety when you do make the leap, he finally felt like he had accumulated the experience to do it. Even though many would think he was crazy for leaving a successful role in a good company, and a steady paycheck. 
Of course, where there is fear, there is growth. If it's not scary, then you probably aren't stretching and growing enough. 
At the time David already had two of his four kids, and his wife was pregnant with their third child. He says he is incredibly fortunate to have a very supportive wife. In this case that may be a huge understatement. Not only was she pregnant, but they underwent the process of moving to a new state. They didn't sign the term sheet for their first funding until the day before their son was born. 
Still, in spite of all the naysayers and challenges, David was set on bringing speed, simplicity, and service to the commercial insurance space. 
Coterie Insurance
David's startup is Coterie Insurance. An insurance manufacturer focusing on traditional and non-traditional partners who serve small businesses.
Coterie creates the insurance products and controls the technology. They work on integrating that through B2B partnerships. Simplifying the broker's job, and saving them time, while optimizing coverages and premiums for small business customers. 
They've already raised $75M through a Series B round of fundraising. Their team is over 150 people strong and growing. 
Storytelling is everything which is something that David McFarland was able to master. Being able to capture the essence of what you are doing in 15 to 20 slides is the key. For a winning deck, take a look at the pitch deck template created by Silicon Valley legend, Peter Thiel (see it here) where the most critical slides are highlighted.
Remember to unlock the pitch deck template that is being used by founders around the world to raise millions below.

Access The Pitch Deck Template
Your email address is 100% safe from spam!
Building Your Startup Team
Even though McFarland had a good network, including VCs, he landed in Cincinnati, OH to start his company without really knowing anyone locally. 
So, when it came to recruiting and building a team he says he hit LinkedIn and did a lot of coffee meetings.
His hiring and firing decisions have been largely guided by their core values. Which are integrity, intelligence, passion, and humility. Those are 80% of the hiring decision, with skills being the other 20%. 
That's also the same when it comes to firing and helping people to move on. You can help people develop and improve their skills. You just can't teach them integrity or passion. 
Startups move fast. So, it's not uncommon that the business outgrows earlier hires. When that happens David says they go out of their way to help people grow, or even to find them new roles and jobs which are a great fit. 
Decision Making
When asked about his top advice before starting a business, David focused on decision making and prioritizing. 
The biggest business success stories are the result of long term thinking. When they eventually fail, short-term thinking is invariably the culprit which has snuck in and sabotaged them.
He says to choose to do the hard things first, and to think about the long-term. 
Listen in to the full podcast episode to find out more, including:
Fundraising, and how it changes by round
Hiring and growing your team
The future of insurance for small businesses
SUBSCRIBE ON:
Facebook Comments