Entrepreneur Timothy Yu has turned his passion into an in demand solution that is enabling the future of education. His startup has already raised $75M, and has doubled its team size in the past year.
On the Dealmakers Show Timothy Yu shared how he found his calling, how education is changing, and how to test your business idea. Plus, managing a hyper growth company, and investor expectations at each stage of fundraising.
Listen to the full podcast episode and review the transcript here.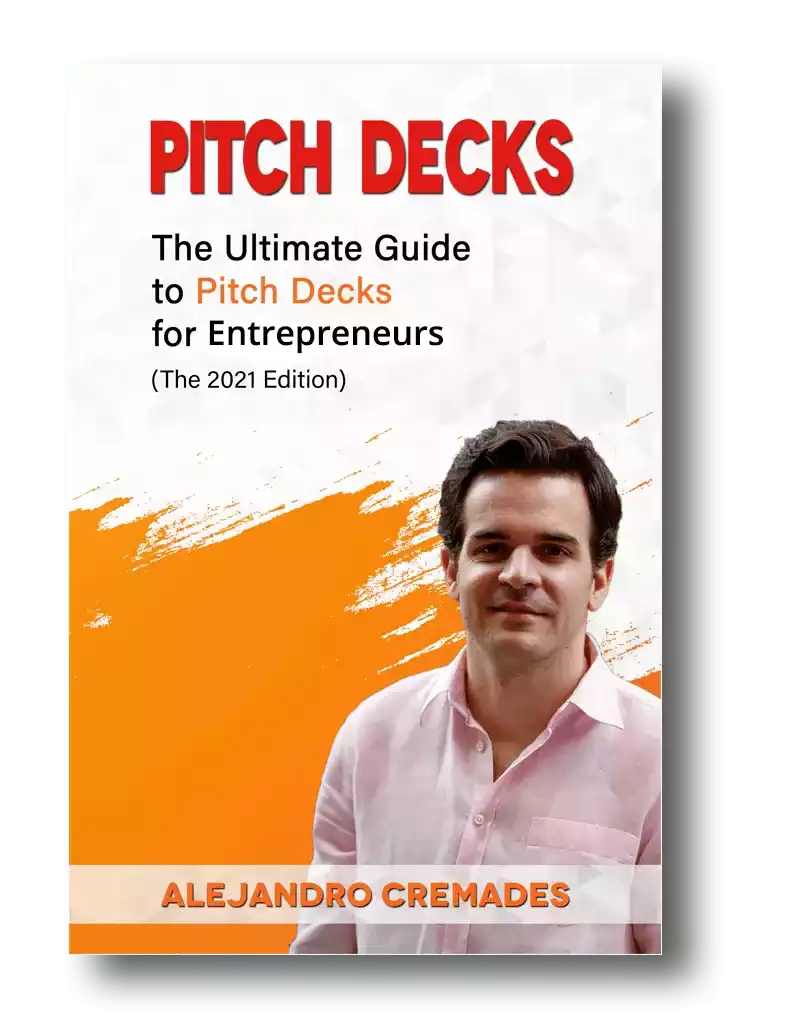 *FREE DOWNLOAD*
The Ultimate Guide To Pitch Decks
Here is the content that we will cover in this post. Let's get started.
Problem Solving
Timothy Yu was born and raised in Hong Kong. An environment with a great focus on education.
Yu describes himself as a lifelong math student. Through high school to college he studied math, statistics and achieved a degree in risk management-. 
He clearly had a talent for it. He was also passionate about it. He loved solving problems. Math certainly stimulated that craving for solving puzzles. 
This has seemed to provide him with a linear path into edtech and a business of his own. He says that math has certainly been an asset in building a company. When you dig into building a startup, there is a lot of mathematical logic in breaking down the problems and challenges, and getting things to work. If you aren't getting enough views, users, or paying customers, or growth, it can all be worked out in the math. 
In fact, it was starting out tutoring other students in math that has led him to create a fast growing business in nine markets, with four and a half million students.
There wasn't much of a startup ecosystem in Hong Kong when Timothy Yu graduated from college. So, he took a job in finance in a bank. He quickly found that wasn't the right fitting platform for expressing his creativity and building something of his own. 
So, he took a job in finance in a bank. He quickly found that wasn't the right fitting platform for expressing his creativity and building something of his own.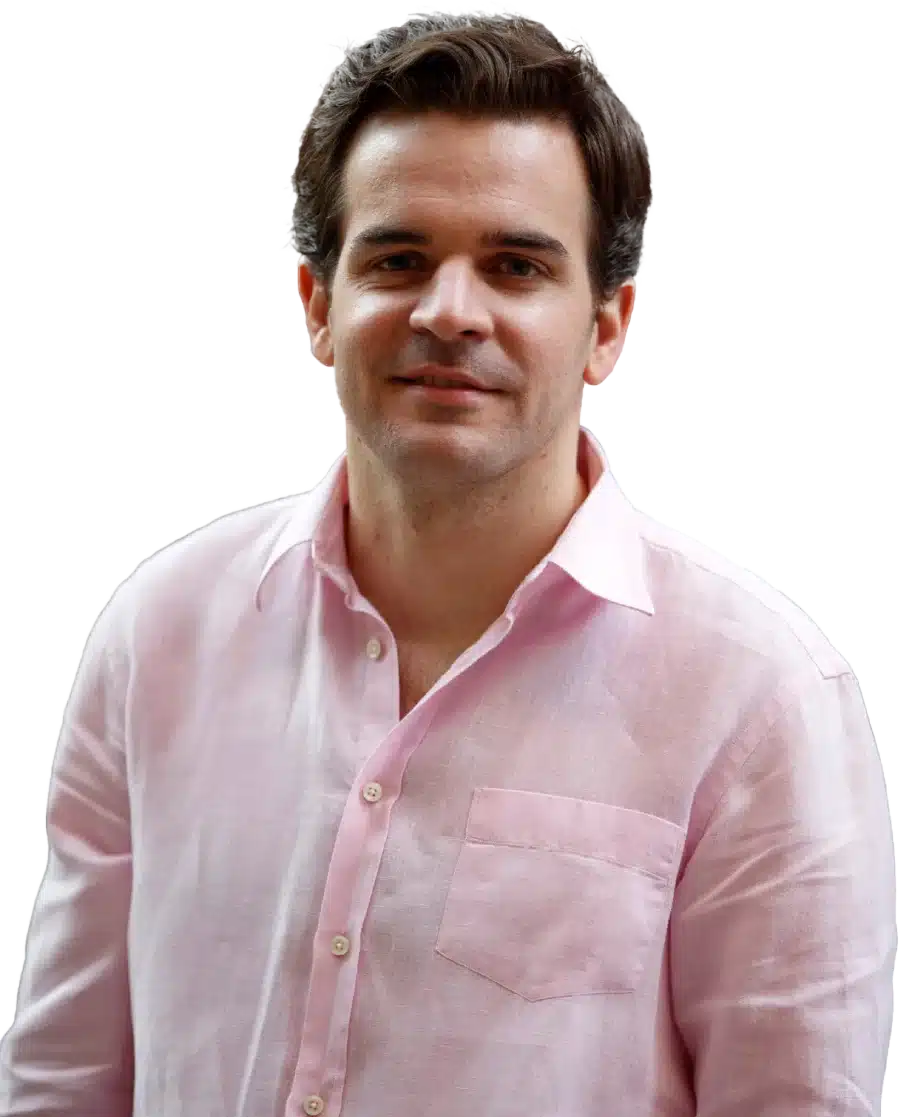 See How I Can Help You With Your Fundraising Efforts
Fundraising Process : get guidance from A to Z.
Materials : our team creates epic pitch decks and financial models
Investor Access : connect with the right investors for your business and close them
Testing Your Business Ideas
The Dealmakers Show has covered many highly successful entrepreneurs who have just leapt into entrepreneurship and have gone all in. 
This founder took and recommends a different approach. Instead of just jumping ship, he began testing the waters, dipping his toes in, and working it as a side hustle around his day job at the bank. He also recommends taking your time to do plenty of research before committing full time. 
He found a program that helped people start companies. So, he went and pitched his idea. It wasn't a big hit at first, but he managed to get in. That even landed him a little seed funding. Just a year out of college he began recruiting interns from university. 
One of the first variations of his current startup, Snapask was to begin moving into online education with videos.
It seemed to make a lot more sense to record himself giving a lesson once, and to have people keep paying for that content, than to keep on repeating himself live. So, they tested it out with 20 or 30 videos. People were watching, but financially it wasn't working out. A great example of scientifically testing your business ideas. If the first 20 don't work, don't create 100 more. 
What they did discover through these steps of testing was that (back when operating on a Facebook business page was a thing) that students would get in touch to ask questions and get answers from him as a tutor. 
More and more questions from students came in. He had to get help managing his inbox from other tutors to answer students. So, they pivoted.
Today, Snapask connects students with questions and answers from qualified local tutors, for their homework, studies and exam prep. 
They now have 350k tutors, four and a half million students across nine markets in Asia. Including, Hong Kong, Taiwan, Japan, South Korea, Singapore, Vietnam, Thailand, Indonesia and Malayasia.
Fundraising
To date Snapask has already raised $75M over a series of fundraising rounds. 
Storytelling is everything which is something that Timothy Yu was able to master. Being able to capture the essence of what you are doing in 15 to 20 slides is the key. For a winning deck, take a look at the pitch deck template created by Silicon Valley legend, Peter Thiel (see it here) where the most critical slides are highlighted.
Remember to unlock the pitch deck template that is being used by founders around the world to raise millions below.

Access The Pitch Deck Template
Your email address is 100% safe from spam!
That began with some self-funding, along with some help from a professor. They began building and building. Raising their Series A round took six months longer than expected, leaving them a month from being bankrupt. Already with 20 or 30 people on staff, he recalls writing payroll checks, and not knowing if that money was going to be in the bank in time. 
Being in Hong Kong may have made it even more challenging to raise capital than in some other places. Every region has a unique investor mentality. The US seems to be all about fast growth and product market fit. In Spain and Europe it has been far more about profit and traditional financial metrics. 
Each funding round has its own expectations from investors too. 
Timothy Yu says getting to your Series A is all about having a big market, your USP, testing and showing the unit economics. 
Then Series A to Series B is about how you've made progress in the marketplace, how you are scaling, building a team and creating the right infrastructure for ongoing growth. 
Going from your B to C rounds is going beyond proving your business model, to being able to replicate your model in multiple markets. To be able to show that you can get a return on the money you are investing in every area of your business. As well as how you are consistently making good decisions each quarter. 
The Future Of Learning
While many are already experiencing it, Timothy Yu says that in the very near term future traditional brick and mortar schools will be a thing of the past. 
There is no more need for it. Everything can be learned in a virtual environment. He says this type of learning is also far more applicable to our lives today. Making this, and personalized education available to everyone is what keeps him and his team up at night working hard.
Listen in to the full podcast episode to find out more, including:
Important books for entrepreneurs
Doubling your employee count in just 11 months
The pros and cons of COVID for tech businesses
Timothy's top advice when starting your own business
SUBSCRIBE ON:
Facebook Comments