Angel Sahagun is now on his third company, and it has already raised tens of millions of dollars to completely disrupt a major industry.
On the DealMakers Show, Sahagun shared his journey through several startups. Including how his third venture has managed to gain 40% market share in a major industry in just a few years.
Plus, fundraising from Latin America, engaging investors, the three main factors for securing a startup investment, and how he has built a new all remote employee bank.
Listen to the full podcast episode and review the transcript here.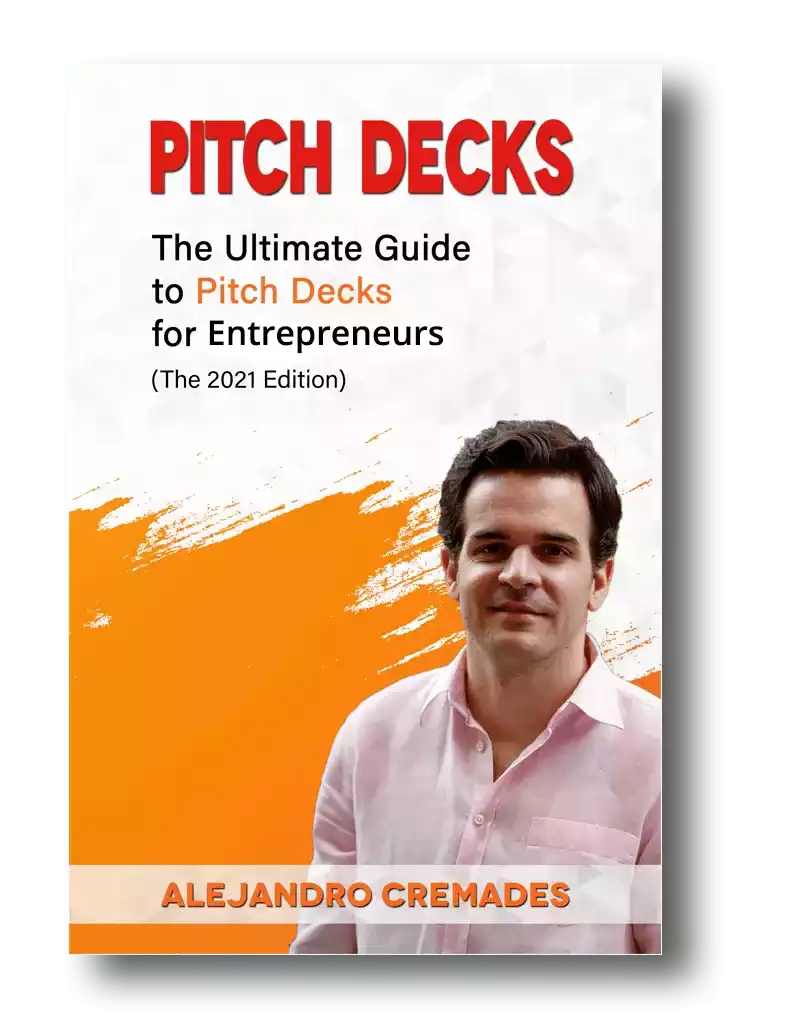 *FREE DOWNLOAD*
The Ultimate Guide To Pitch Decks
Here is the content that we will cover in this post. Let's get started.
Mexican Roots
Angel Sahagun was born in the small coastal town of Campeche, on Mexico's Yucatan Peninsula.
It is a tranquil place which had a population of fewer than 100k, and where you grow up being very connected with your family and involved in your community.
When he was just 17 years old he moved to the USA to attend university. Though after his first year of studies he took a two-year break from school to go back and work for an NGO in Guadalajara, Mexico.
There he spent time in rural areas helping those with terminal diseases and poor children.
MoneyMenttor
After his time in Guadalajara, Angel returned to the US to finish his university studies. This was in the middle of the run-up to the 2018 crisis.
On his return he found his family struggling financially, and they couldn't cover his tuition for him anymore. So, he got a job to pay his own way through the rest of college.
Angel pretty quickly realized that he hadn't learned great money management skills up to that point. He hadn't been taught about savings or investing.
And, he was spending a lot more money than he was bringing in. Within six months he found himself deep in debt.
That's when Angel decided to educate himself about personal finances and threw himself into reading books and learning all he could.
He was surprised to discover that many of his friends and other people he knew were also in the same boat with their finances.
That was the trigger for him to start his first company, MoneyMenttor. A money management app for the LATAM market. This was even before the word 'fintech' was being used.
You Either Succeed, Or You Learn
Unfortunately, MoneyMenttor didn't pan out exactly as Angel had hoped. Though he certainly learned a lot, and it became a catalyst for his more recent successes.
MoneyMenttor had built digital financial tools for the Blackberry, which was a popular device for some for a little while.
Angel found it a great experience building digital products. Though they struggled to find a sustainable business model.
He says one of his top lessons learned from that venture was the importance of a strong business model, not just focusing on the product.
Sahagun says he also learned a lot through the challenges of learning to manage a team. During this time a trip to San Francisco introduced him to the startup ecosystem and taught him about venture capital.
MoneyMenttor was also early to the market. At the time fewer than 10% of the population in their target market had smartphones. Compare that to today, when 90% have them.
Laws and regulations have changed too. In fact, Angel had the opportunity to be involved in advising the Mexican government on the creation of their new FinTech Law. A change that he says gave the space more credibility.
After MoneyMenttor, Angel set up a software development company. They ended up helping develop technology for large banking institutions.
For the next three years, he was able to learn the banking sector from the inside. He saw how they operated, how broken they were, all the fees they charge, and more.
Finally, he decided that the country needed a new kind of bank, and he decided to build it himself.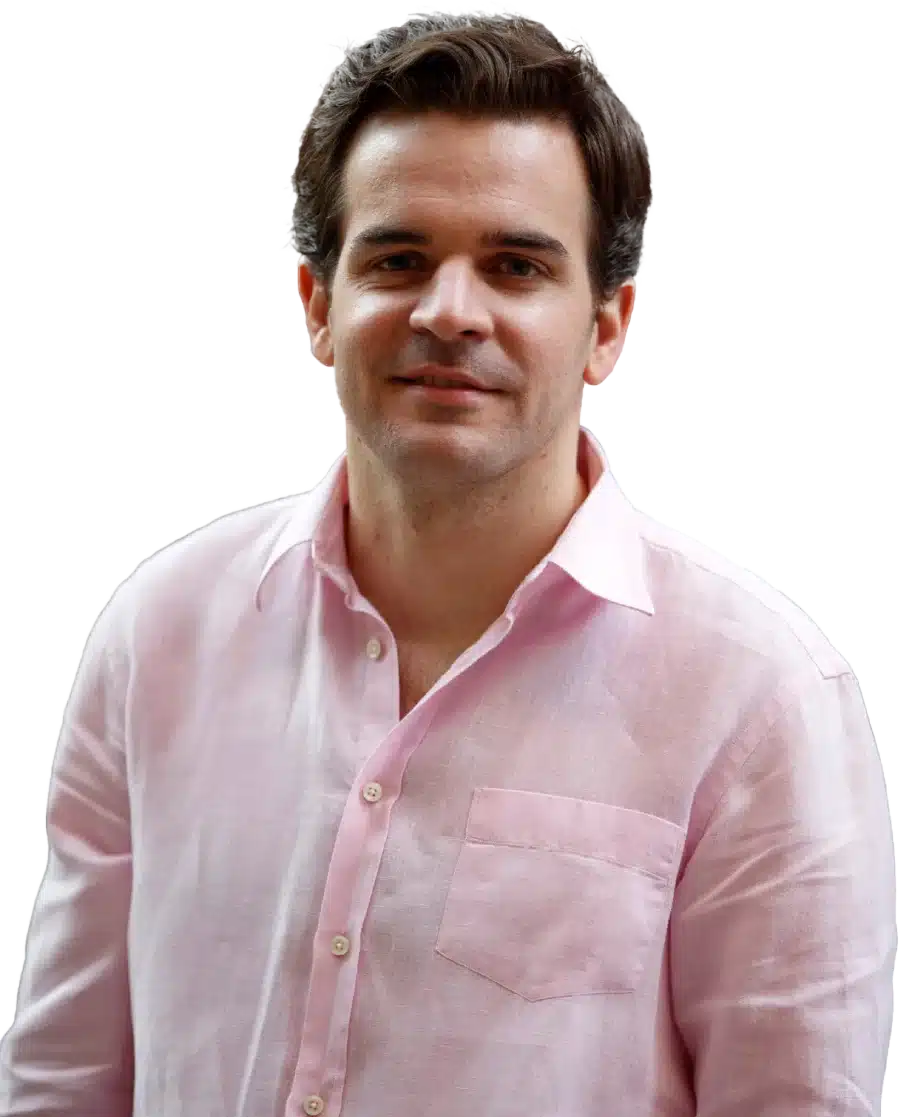 See How I Can Help You With Your Fundraising Efforts
Fundraising Process : get guidance from A to Z.
Materials : our team creates epic pitch decks and financial models
Investor Access : connect with the right investors for your business and close them
Albo
Angel Sahagun's latest venture is Albo. A digital bank. After 12 months of fighting through regulations, and convincing the government they could do it without physical branches and to operate securely in the cloud, they took off.
Today, they are the largest bank in Mexico, with a 40% market share, and over 1M accounts. They've done it with an all-remote team, most of whom live in Mexico.
Albo offers a variety of financial products, including debit cards, savings accounts, crypto, bill pay, and small business lending.
They are on a mission to become the largest bank Mexico has ever seen.
In addition to building their own tech stack, this entrepreneur believes all of the data they have on their users is also giving them a huge advantage.
They know all of their customers' transactions, what they like to spend on, and where they are.
Engaging Investors
So far Albo has already raised $72M in capital, including from investors like Peter Theil. That's a pretty sizable amount for a tech startup out of Mexico.
Storytelling is everything which is something that Angel Sahagun was able to master. Being able to capture the essence of what you are doing in 15 to 20 slides is the key. For a winning deck, take a look at the pitch deck template created by Silicon Valley legend, Peter Thiel (see it here) where the most critical slides are highlighted.
Remember to unlock the pitch deck template that is being used by founders around the world to raise millions below.

Access The Pitch Deck Template
Your email address is 100% safe from spam!
According to Angel, the three main factors to secure great investors like this are:
To explain the market opportunity. It's size and the opportunity to penetrate it.
To demonstrate your capabilities. Your traction, customer count, and revenues.
Showing you are capable of assembling an amazing team. Who they are and what their experiences are.
Listen in to the full podcast episode to find out more, including:
The importance of focusing on landing your lead investor
Sahagun's top advice before starting a business
The book that will help you strategize your end game
SUBSCRIBE ON:
Facebook Comments