Bob van Luijt has gone from building websites in middle school to raising tens of millions of dollars for his tech startup. 
On the Dealmakers Show Bob van Luijt talked about combining creativity and business, organic startup fundraising, operating a 100% remote team even before COVID lockdows, AI, and the pre versus post ChatGPT eras.
Listen to the full podcast episode and review the transcript here.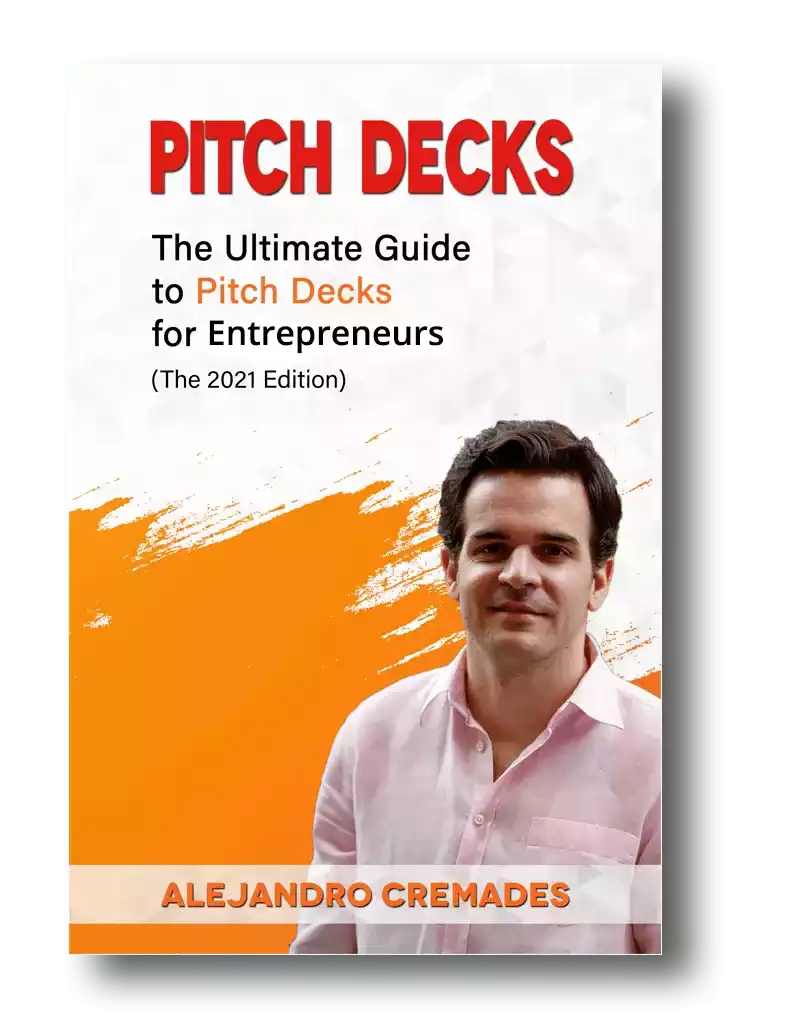 *FREE DOWNLOAD*
The Ultimate Guide To Pitch Decks
Creativity & Entrepreneurship
Bob van Luijt was born in the Netherlands. A very easy going place to grow up. He was quickly drawn to the excitement and activity of Amsterdam. 
He says he really had three interests growing up; music, girls, and internet software. 
New technologies were beginning to emerge in the 90s. He loved making things and being creative. It turned out that software really encapsulated that passion. 
He still remembers his dad bringing home an early IBM computer. Then finding a little book in the library that he used to teach himself how to begin programming. As soon as he began toying with coding, he was hooked. Then by middle school he was already building websites. 
In high school he picked up a bass guitar, and quickly found he had some talent. That fueled some of his studies. 
Steve Jobs alluded to the fact that there was a link between successful entrepreneurs and music. Bob believes the point that Jobs was really trying to convey was the link between creativity, and the creative process. Having that creativity you can bring to work, and creating value through products and services that people love.  
Bob had noticed that everything exciting was happening on the West and East Coast of the United States. So, he set his sights on going to Boston or San Francisco. He ended up with a grant to get into Berkeley College of Music.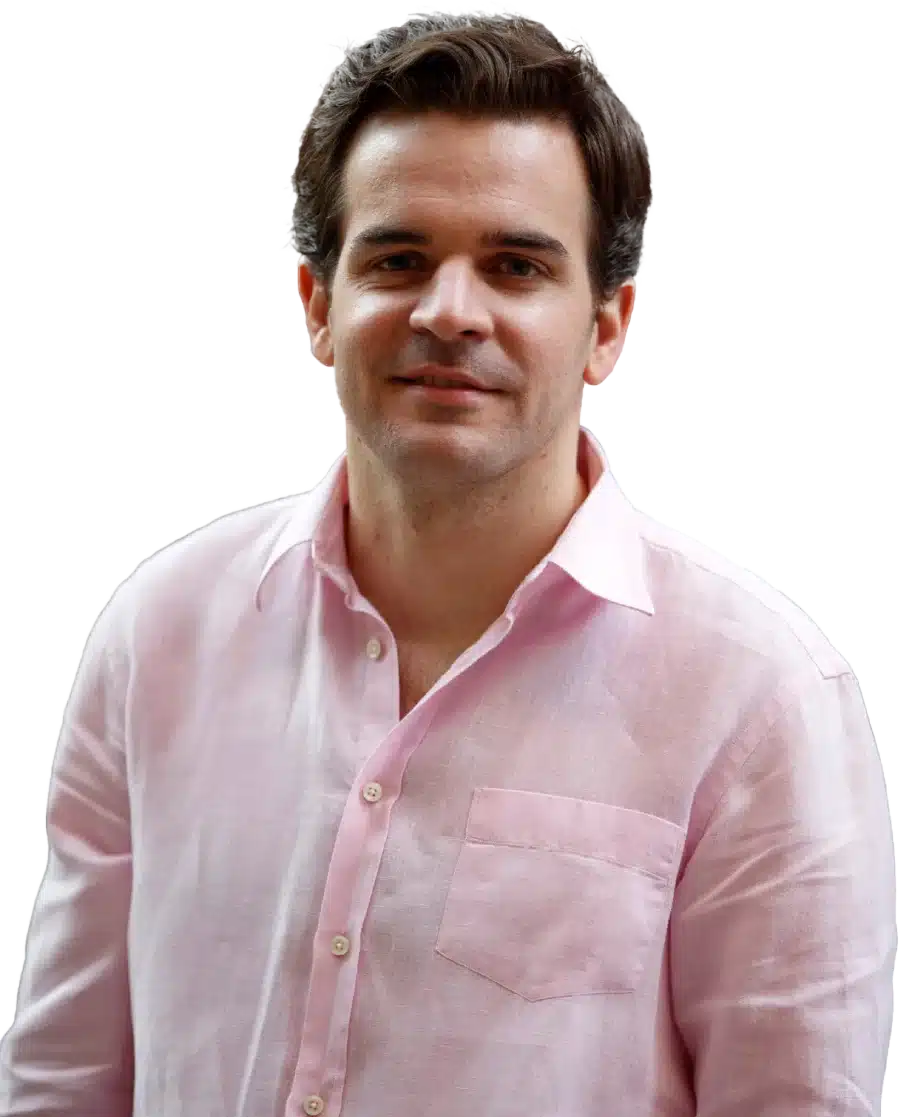 See How I Can Help You With Your Fundraising Efforts
Fundraising Process : get guidance from A to Z.
Materials : our team creates epic pitch decks and financial models
Investor Access : connect with the right investors for your business and close them
AI & Machine Learning
Bob van Luijt was already making a little money writing software and doing some remote freelance work. Though he hadn't really connected that with creating a business initially. He was just having fun creating his art. 
Then he began seeing how much others were making in software. Well before today's surge in the AI space, which is growing around 48% a year, he noticed a revival of machine learning around 2016. The language models were still tiny. Though working with them still felt very magical. 
He could see that if the trend continued it would be very big. Today, he breaks the world into pre-ChaptGPT and post ChatGPT eras. 
Before it, it was more of a novel technology for businesses. Since ChatGPT seemed to nail their interface, he says every business big and small is trying to jump in and figure it out and use it, so they don't lose ground. 
Together Bob and his now cofounder began working on a new way to search text and store that in machine learning models. Which they call the vector space. 
Starting as just an open source project, they began to build a community, and then saw the moment was ripe to create a business around it. 
Weaviate
Bob's startup Weaviate still has an open source foundation. Along with paid services and support around that for their customers. 
They launched their business in 2019. Choosing a 100% remote structure right out of the gate. Even before COVID lockdowns forced many to follow them. He says they have just embraced working with great team members, no matter where the talent is. Today, they have team members representing 12 different nationalities, and are hiring. 
As of publishing this, Weaviate had already raised $70M in funding through a Series B round. 
He describes their whole fundraising journey as being very organic and natural. Only once did they actively go out on a pitching roadshow. It yielded zero dollars. 
Storytelling is everything which is something that Bob van Luijt was able to master. Being able to capture the essence of what you are doing in 15 to 20 slides is the key. For a winning deck, take a look at the pitch deck template created by Silicon Valley legend, Peter Thiel (see it here), where the most critical slides are highlighted.
Remember to unlock the pitch deck template that is being used by founders around the world to raise millions below.

Access The Pitch Deck Template
Your email address is 100% safe from spam!
Success In Building Partnerships
They have found much more success in building partnerships and personal relationships. Starting by figuring out who the people were that they would like to work with, and surrounding themselves with them. Then, when the timing is right, and the synergy is there, the funding just seems to happen naturally. 
They've seen this going right into their $1.2M Seed round. Then following that up with a more recent Series A and Series B round. All in the past three years. Much of which has simply been invested in building out a great team. 
Looking forward, Bob's vision is that AI plays a crucial role in all businesses. That these prediction mechanisms that are at the heart of these models help build better and newer businesses. For everyone, not just a few subsets in a few industries.
Listen in to the full podcast episode to find out more, including:
Startup fundraising
AI in business
Bob's top advice when starting a business
SUBSCRIBE ON:
Facebook Comments