Charles Fisher's AI startup has attracted some significant capital as it works to speed up solutions for both pharma companies, and their patients. 
On the Dealmakers Show, Fisher shared how he made the leap from academia and corporate to entrepreneurship, what drove him to become an entrepreneur, and his fundraising journey.
Listen to the full podcast episode and review the transcript here.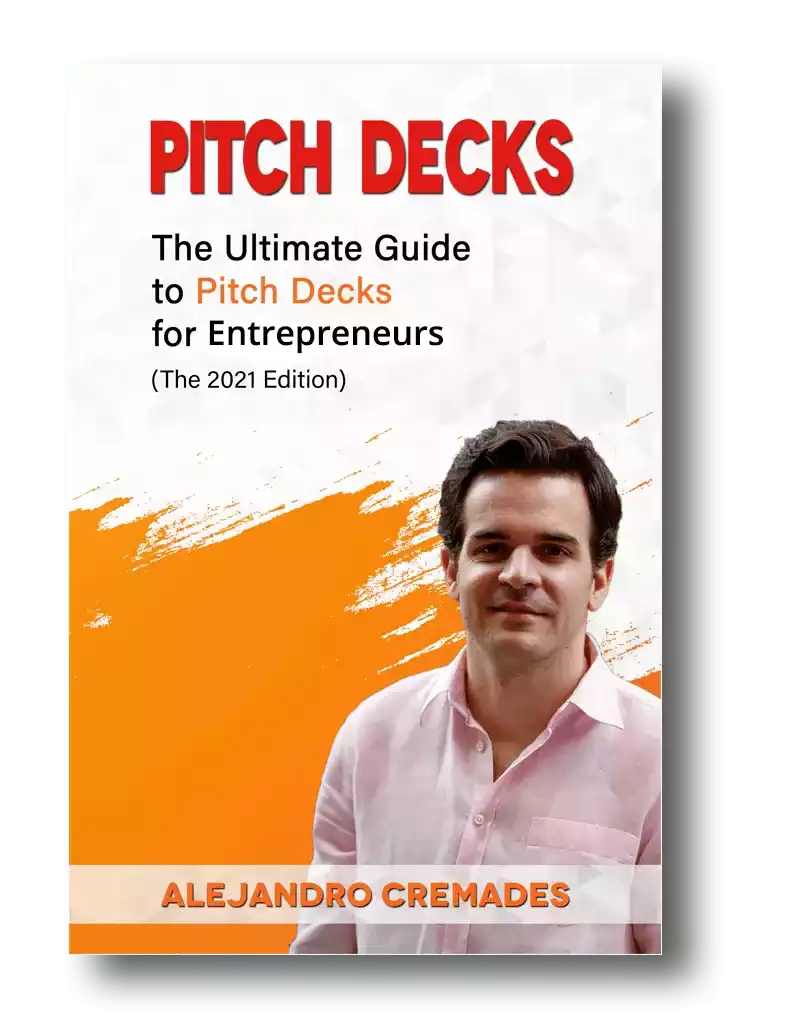 *FREE DOWNLOAD*
The Ultimate Guide To Pitch Decks
Here is the content that we will cover in this post. Let's get started.
From Medicine To Machine Learning
Charles Fisher was born originally in Michigan. A state he likens to being very similar to Canada. A place where you grow up playing ice hockey from a very young age. 
When it came time for college Charles says that he headed off to the University of Michigan without declaring a major. His interests covered everything from law to engineering and medicine. He took the entrepreneurial mindset of deciding he would figure it out as he went.
He says that he quickly took to radiology, and landed a research position. That led to a lot of curiosity about the physics of MRIs. His love for research made him think he wanted to become a professor. He went on to Harvard for his doctorate, and then to study in Paris.
Along the way he really got clarity on his mission to "turn biology and medicine into a computation first science." 
He saw that computing speed and power was growing even faster than many understood. Meaning what would be possible in a few years could be far greater than most expected. 
A double major in biochemistry and math looked like an option to further this. When a new biophysics major was created as a streamlined solution, he was one of only four people to graduate from that first class.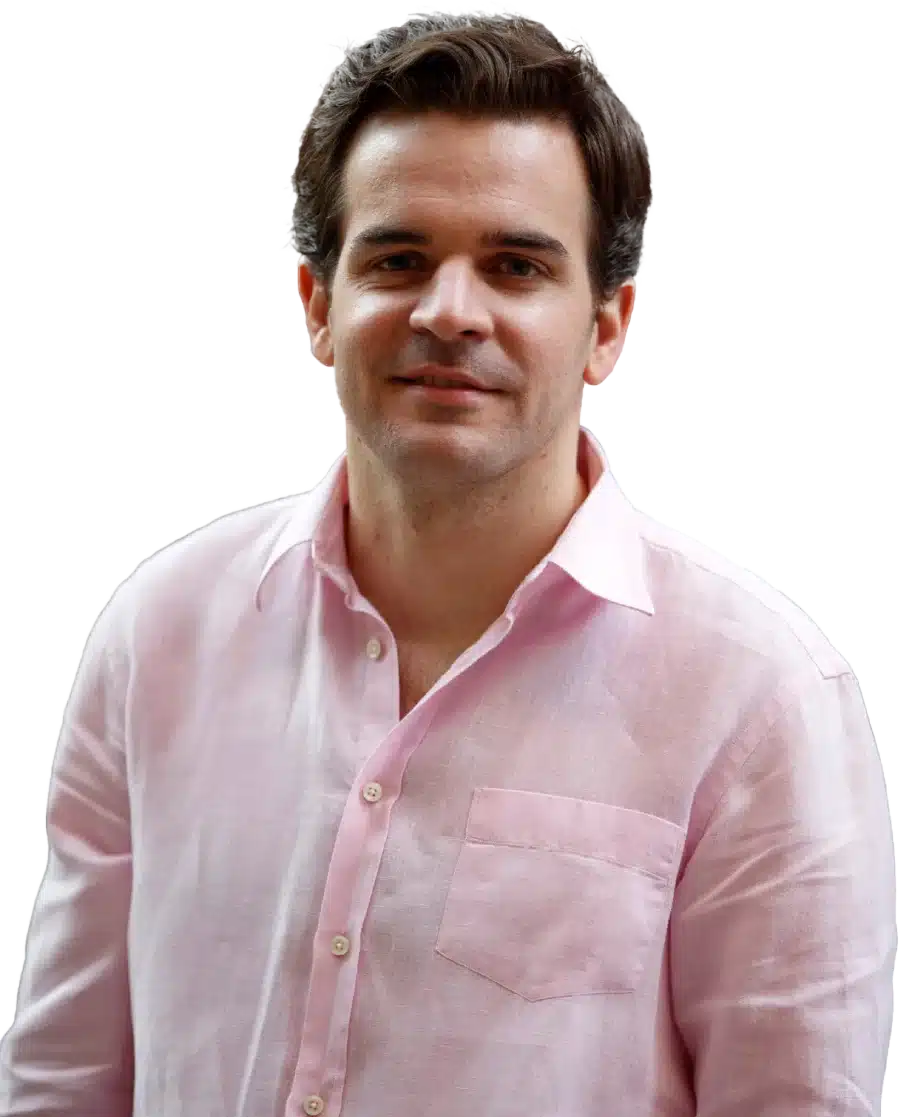 See How I Can Help You With Your Fundraising Efforts
Fundraising Process : get guidance from A to Z.
Materials : our team creates epic pitch decks and financial models
Investor Access : connect with the right investors for your business and close them
Academia & Corporate Versus Startups
A friend convinced Charles to go work at Pfizer. He thought it was a good way to expand from his academic bubble, and see what the industry was really like. 
He did learn more about the business side of things, including how pharma companies operate, about clinical trials, and software engineering. 
Next he ended up going to work at a virtual reality company in San Francisco, which really put things in perspective. Especially, how much alike academia and big corporate is compared to what it is like to work in a startup. 
Big corporations are notorious for their bureaucracy and being slow. Fisher says it is much the same in academia, even if the system is more distributed. Every paper is peer reviewed and edited, there are many agencies involved, and committees make most of the decisions. 
It's a stark contrast from being in a startup, where you are moving super fast, can and have to make quick decisions, and change things up frequently. 
His big takeaway from being embedded in SIlicon Valley was that you could take the frustration out of something you are experiencing, and instead of complaining, you can use that to go do something about it, and start a company. One that has value, and can solve the same problem for others.
While that may mean working an enormous amount of hours, seven days a week, you are doing it out of choice, and for something you really care about. 
In this case, Charles was frustrated that computation was still very much side lined in biology. He set out to change that. 
He acknowledges that those coming from a scientific background can find launching their own business from scratch intimidating. There are a lot of big new things to learn from sales to fundraising, and more. 
His advice is to have more belief in yourself. You are just going to have to learn to do it, but you can. 
Unlearn
Together with two other co-founders, Charles Fisher started Unlearn-  startup that accelerates clinical trials using artificial intelligence. 
It's all about leveraging machine learning and historical data  to generate  what they call 'digital twins' – clinical predictions of prognosis, which describe the outcome if a patient in a clinical trial was assigned to the control group. It means creating a computer simulation  of an individual patient's trajectory in a clinical trial. 
They focus on making randomized controlled  trials with digital twins, called TwinRCTs™, more patient-centric, shortening enrollment timelines for new trials, and providing more robust evidence for clinical trials. 
Charles declares this a win-win for both parties in the equation. Pharma companies can use it to launch trials six months faster, resulting in hundreds of millions of dollars in extra revenues. While more patients are able to get the actual treatment than just the placebo, which is what they really want when entering trials.
In February 2022 Unlearn announced a multi-year collaboration with Merck.
Startup Fundraising
To date Unlearn has raised over $70M through a recent $50M Series B round. 
They started out with a sub $1M pre-Seed round. Which they used to build out technology and get going. When it came to their Seed round things weren't easy. There was a lot of explaining and education to do around complex scientific, technological, and medical topics. They got down to just $9,000 in the bank before raising another round. 
He says that has gotten easier as they've gained more proof points. He also recommends building relationships with investors years in advance of your need. As well as to be cautious with your time. Building and managing your business is the most important thing. Fundraising may be necessary, but it can be a huge black hole for your time if you aren't careful. 
Storytelling is everything which is something that Charles Fisher was able to master. Being able to capture the essence of what you are doing in 15 to 20 slides is the key. For a winning deck, take a look at the pitch deck template created by Silicon Valley legend, Peter Thiel (see it here) where the most critical slides are highlighted.
Remember to unlock the pitch deck template that is being used by founders around the world to raise millions below.

Access The Pitch Deck Template
Your email address is 100% safe from spam!
Listen in to the full podcast episode to find out more, including:
The fundraising process
The future of medicine
Landing in the venture world
SUBSCRIBE ON:
Facebook Comments