After getting his first startup acquired, Johan Attby has gone on to raise $70M for his second profitable venture.
On the Dealmakers Podcast, Johan Attby shared the process he's gone through from vetting the best startup ideas, to fundraising and the M&A process.
Including what metrics investors are looking for by stage, basing your business, and raising capital in the Valley versus everywhere else.
Plus, the secret to scaling faster, why founders shouldn't be afraid of making mistakes, and the blog post he wrote that launched his latest startup.
Listen to the full podcast episode and the full transcript here.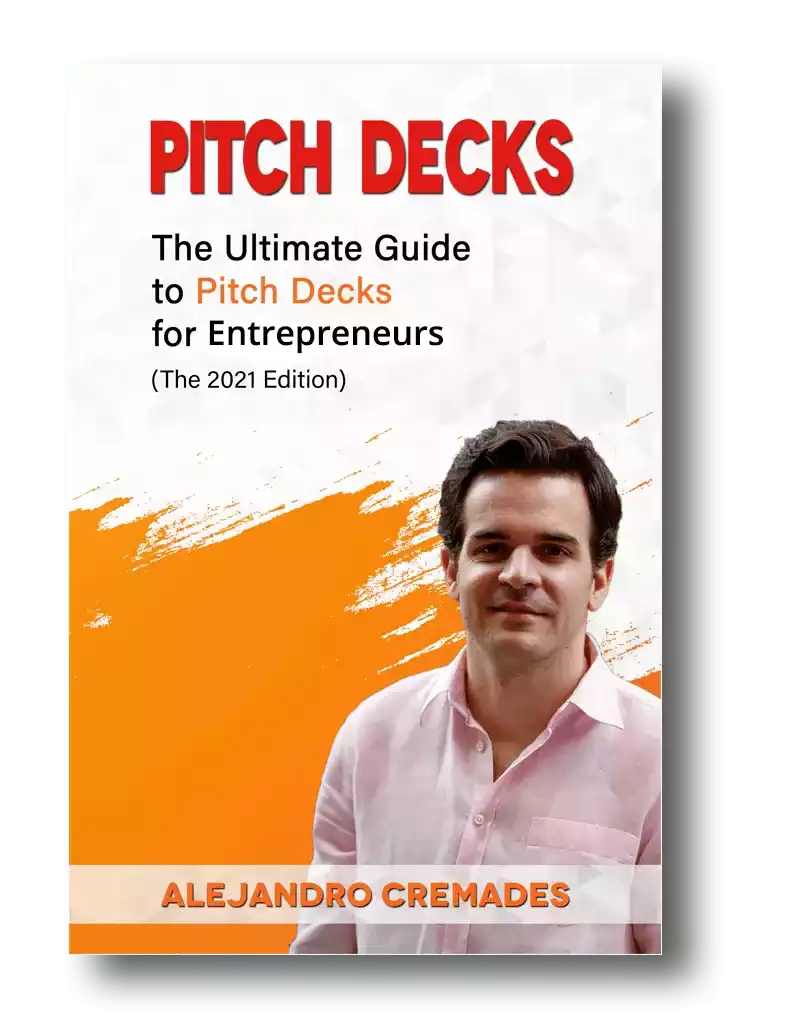 *FREE DOWNLOAD*
The Ultimate Guide To Pitch Decks
Here is the content that we will cover in this post. Let's get started.
"If They Can Do It, I Can Do It Too."
Johan Attby was born in a small town in Sweden. He became a competitive cyclist at a young age, as well as finding love for physics and math.
His academics took him to pursue his Master's in the larger city of Gothenburg, and then to Norway, and the United States.
He found himself drawn to applied mathematics, and modeling, which became AI. Long before artificial intelligence was cool.
The Santa Fe Institute in New Mexico invited him to be one of only 20 people in the world they accepted one year.
A school with several Nobel Prize winners on the faculty. Though, ironically he decided not to finish out the program there.
He saw some of the professors starting successful companies of their own, and decided if they could do it, he could too.
So, he shifted his main focus to entrepreneurship, while choosing to make his Ph.D. his side gig.
Crowdsourcing Data
Attby says he desired to solve the world's computer problems using crowdsourced data and AI. This became the concept for his first company, Tific.
Leveraging data from hundreds of millions of computers he could automatically figure out the reason Windows would crash, and could help fix it.
Tific raised around $50M for their enterprise solution. They got profitable, as his latest venture is today. They landed some big deals, including with Microsoft, and were at 21% EBITDA by the time they exited.
Attby ended up with much of the operations of the company based back in Sweden, but with a sales and marketing presence close to their big clients in Silicon Valley.
The inbound interest began to build, and seeing that they had probably peaked, accepted an offer to buy the company from PlumChoice on the East Coast.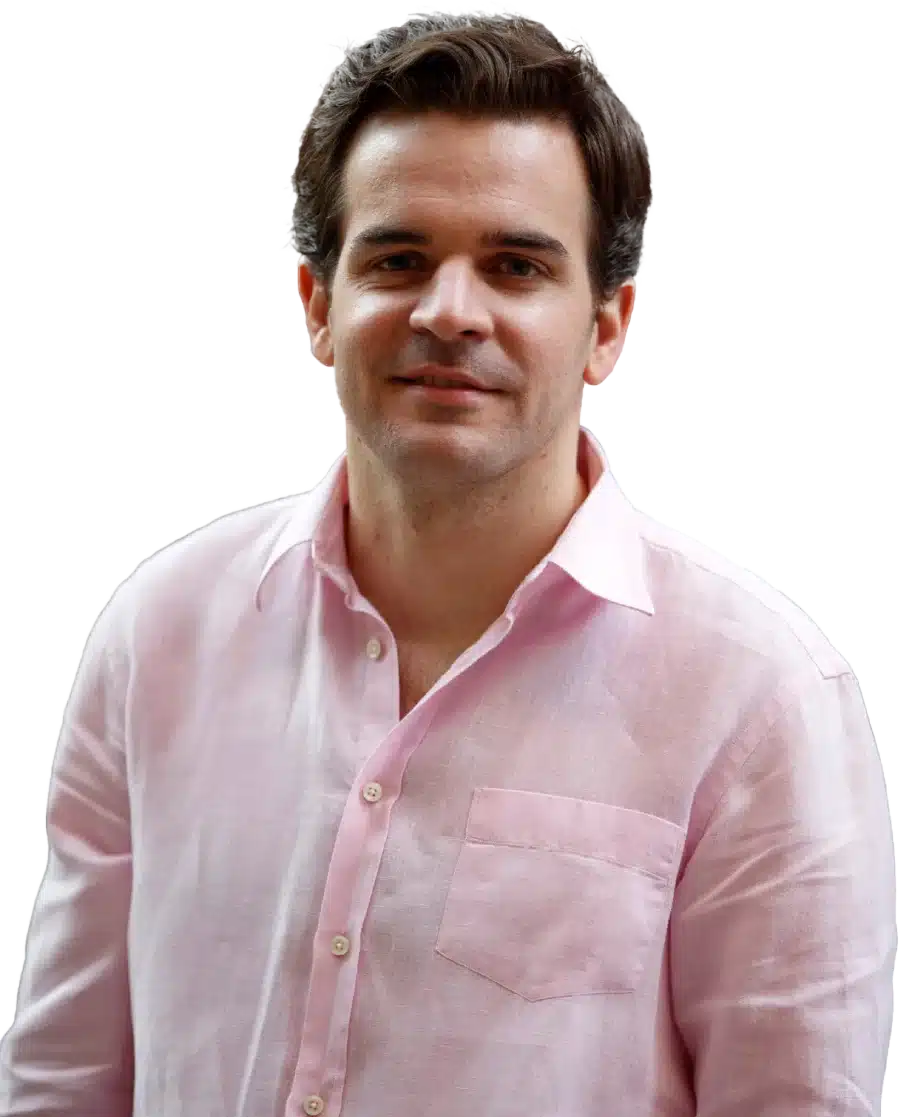 See How I Can Help You With Your Fundraising Efforts
Fundraising Process : get guidance from A to Z.
Materials : our team creates epic pitch decks and financial models
Investor Access : connect with the right investors for your business and close them
M&A
Johan says it took close to four months to complete the sale to Plum Choice. In fact, he warns other entrepreneurs that this period will be one of the most challenging they will face.
The due diligence is deep and thorough. Having been in business for 10 years, there was a lot of paper they had to go back and dig up and locate during due diligence.
At the same time as you are trying to survive and complete this process, he says you also have to make sure your business is having an incredibly strong performing quarter. You'll need to find a way to juggle both.
As a part of the deal, Johan went to work with their acquirer in Boston for the next 18 months.
He really wanted to make sure his team had secured a good home, that the buyers gave the product what was needed for it to succeed, and to ride out his vesting period.
Storytelling is everything which is something that Reuven Aronashvili was able to master. Being able to capture the essence of what you are doing in 15 to 20 slides is the key. For a winning deck, take a look at the pitch deck template created by Silicon Valley legend, Peter Thiel (see it here) where the most critical slides are highlighted.
Remember to unlock the pitch deck template that is being used by founders around the world to raise millions below.

Access The Pitch Deck Template
Your email address is 100% safe from spam!
Finding The Right Startup Business Idea
Attby knew from the start that he wouldn't stay long in that giant corporate environment. Like all true entrepreneurs, he says he thrives in the "innovation phase."
The period when you are growing by double and triple digits each year. That's a totally different animal than the slow trudge of corporate giants that think a big win is half a percentage point.
So, over that year and a half lock-up period, Johan began methodically analyzing what his next venture would be.
He seized on two things. One was that passions and hobbies are better with the engagement of a like-minded group. The second was that there was still a lot of opportunity in crowdsourcing data.
So, he wrote a blog post that proclaimed the opportunity for vertical social networks, around hobbies, which could benefit from crowdsourced data.
The feedback was great. Many investors even pitched in with their comments. Including those from Facebook, Greylock, Sequoia, and Marc Horowitz.
He began digging in further. He found that while he liked cycling, it really wasn't a big enough opportunity.
Running was more popular, but he discovered that people spent a lot more on sportfishing. He liked fishing too. It wasn't his favorite hobby, but he could understand it from the user's perspective.
The next step was to get out and interview and talk to potential customers. He ended up getting 50 different sets of answers and decided that this was the perfect application for larger data sets.
Despite the fact that many people told him his idea wouldn't work he went at it with his latest venture, FishBrain.
FishBrain
FishBrain is a community for people that love fishing. Today their platform has an app, advice, tools, and has recently been integrated into the products of the leading manufacturer of marine electronics.
They run a freemium subscription model and have already raised $70M in capital.
As for Johan's secret to scaling, he says the second time around he has focused on scaling his team faster. Specifically, recruiting experts in their fields and building out the management team more quickly.
Listen in to the full podcast episode to find out more, including:
Why you should embrace making mistakes
How he has scaled his second company outside of Silicon Valley
Why the US is still the best place to find your CMO
What data investors look for at different rounds of funding
What's next for FishBrain
SUBSCRIBE ON:
Facebook Comments