Now on his second startup, Demetri Karagas has raised tens of millions of dollars to create enjoyable specialist healthcare experiences. 
During our DealMakers Podcast interview Demetri shared his journey into two startups, the experience of taking a company full cycle, and his thoughts on why you should just leap into entrepreneurship, managing hard pivots, and what's more important than the business idea.
Listen to full podcast episode and review the transcript here.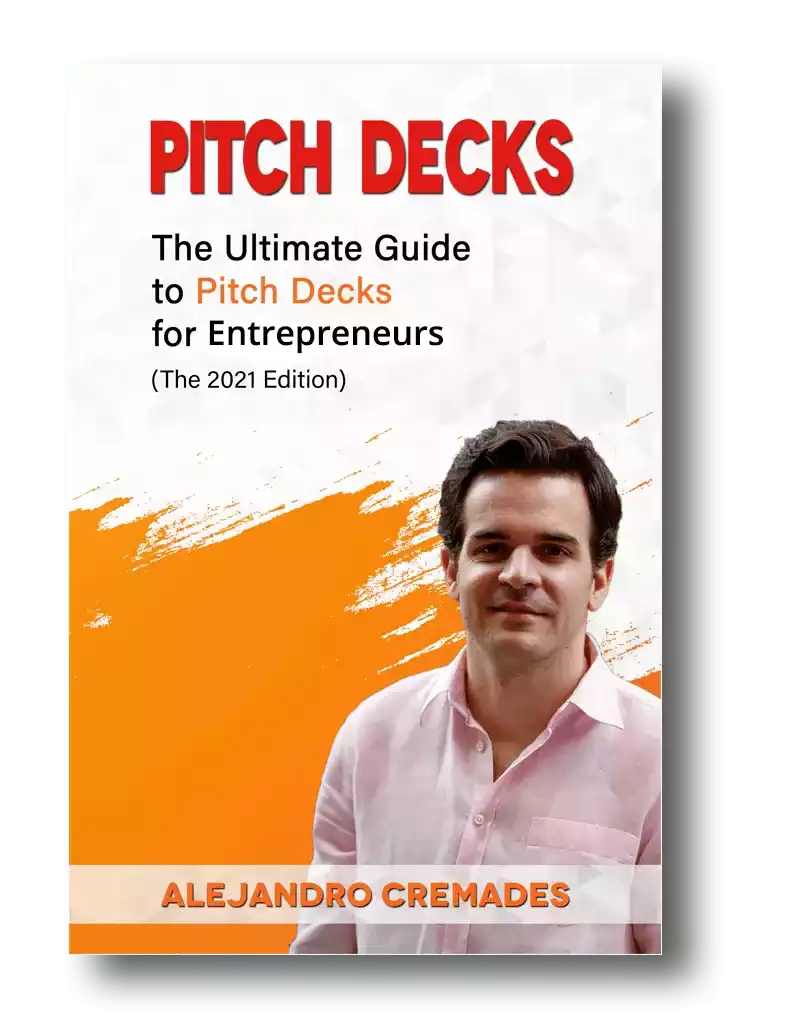 *FREE DOWNLOAD*
The Ultimate Guide To Pitch Decks
Here is the content that we will cover in this post. Let's get started.
Why You Should Leap Sooner Rather Than Later
Demetri Karagas, was born in the small town of Corpus Christi, Texas. Even from the time he was in high school he says he was flexing his entrepreneurial spirit, buying and selling things. That even turned into a surf company while still in school. 
His father was a physician, though as most kids do, his first instinct was that he didn't want to go into the family business. 
After visiting the Big Apple he was sure he wanted to go to school there. He got into NYU Stern. There he studied both finance and history. 
Still at NYU, he and two time cofounder Steve, were already playing around with business ideas. On graduating they did a short stint working 'real jobs' from 9-5. It was a tool that provided them salaries they could use to fund their own venture. 
Then they were accepted into the first cohort of NYC's Entrepreneurs Roundtable Accelerator. On arrival they were told that a condition of the startup accelerator was that they worked on their venture full time. 
So, they quit their jobs and went for it. A decision they certainly haven't regretted. In fact, despite the great education at Stern, Demetri says he learned more in his first year of entrepreneurship, just doing it, than his entire time in college. You have to learn fast, and there is no better way to learn how to build a successful business than to just get in the trenches. 
Hard Pivots
Of course much of the learning in this space just comes from making mistakes and just figuring out how to succeed. As Demetri soon found out, your degree, pitch deck, business idea and even getting funded aren't always signs you are on the right track. 
This dynamic duo's first venture was Sitesimon. A startup intended to be a social based content recommendation system. 
Despite raising funding and still having money in the bank, they pretty quickly decided it just wasn't working. Most importantly, they decided they just weren't the right team to work on that business.
You've got to have the right team. If you don't, the money won't cover up the issues. 
They decided to find something else. An idea to which they could really bring an advantage to as a team and could excel at in bringing great customer experiences. 
That idea became Get Maid. An on-demand home cleaning service. They presented it to their team and investors, and got them to buy-in. 
The customers loved the service so much that they began growing by word of mouth. Reaching a pretty good level of scale in NYC, they got to that point where you have to decide whether it makes sense to raise another round of funding and keep scaling it yourself, or to consider an exit.
Other companies in their space had recently raised significant amounts of capital, and it seemed like the smart path would be to merge with another player. They picked Homejoy on the West Coast. 
What You Learn Working For Big Companies
It wasn't long before Homejoy was in turn acquired by Google. 
As founders do, Demetri ended up going to work inside Google for the next couple of years. There is always a lot to be learned working inside this behemoth, with plenty of other smart people. 
As with most entrepreneurs, the first thing Demetri says he learned in his first week at Google is that he didn't want to work there.
There are tons to takeaway about thinking big, and how really successful companies work at the largest scale. He says the teams and resources at your disposal are extraordinary. He also acknowledges that organization and processes can help. 
Of course, the tradeoff for these things is agility and speed, and meaning there isn't much impact individuals are going to make. If you are driven by doing and achieving things and making them happen, being a cog in a big corporate machine is going to be frustrating and will get claustrophobic pretty quickly. 
Enjoyable Healthcare Experiences
For many the words enjoyable and healthcare just don't seem to have any way to fit in the same sentence. Yet, since leaping from Google Steve and Demetri have raised $70M to bring those two things together. 
Storytelling is everything which is something that Demetri was able to master. Being able to capture the essence of what you are doing in 15 to 20 slides is the key. For a winning deck, take a look at the pitch deck template created by Silicon Valley legend, Peter Thiel (see it here) where the most critical slides are highlighted.
Remember to unlock the pitch deck template that is being used by founders around the world to raise millions below.
Access The Pitch Deck Template
Your email address is 100% safe from spam!
Their newest startup, Thirty Madison has become a platform and the infrastructure for launching an expanding menu of specialist healthcare businesses. Their portfolio already includes, Evens for acid reflux, Cove for migraines, and Keeps, which was their initial baby inspired by Steve's own encounter with hairloss. They now even have an online urgent care service. 
They are bringing together healthcare specialists, telemedicine, and personalized care for chronic conditions with treatment delivery. In the past year alone they've tripled their revenues and doubled their staff. In fact, a peek at their website shows they are hiring big across engineering, design, product, and physicians.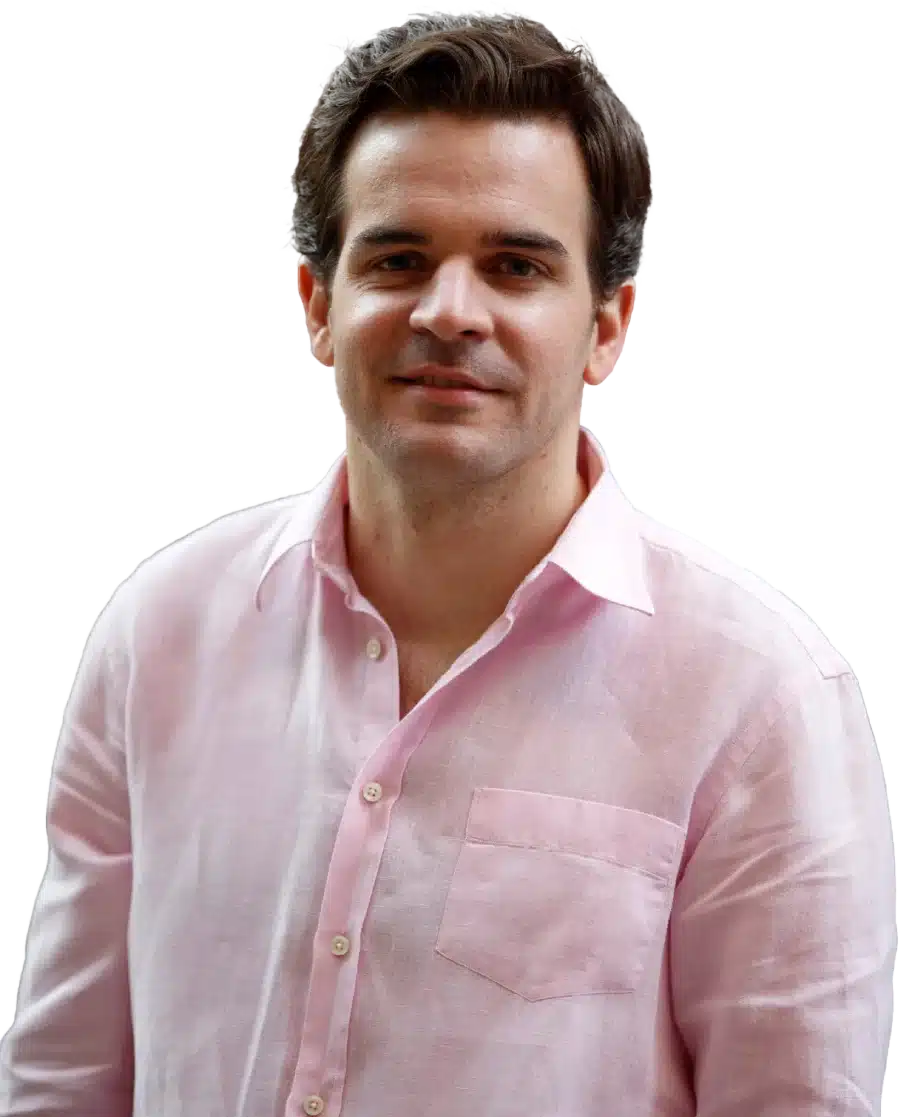 See How I Can Help You With Your Fundraising Efforts
Fundraising Process : get guidance from A to Z.
Materials : our team creates epic pitch decks and financial models
Investor Access : connect with the right investors for your business and close them
Listen in to the full podcast episode to find out more, including:
Why it's an advantage to come into an industry as the outsiders

How Thirty Madison works

Demetri's top advice for other entrepreneurs
SUBSCRIBE ON:
Facebook Comments