Amir Hemmat pivoted careers and threw himself all in when he discovered social entrepreneurism. He has now built a sizable business around that, with the backing of some of the most notable international investors.
On the Dealmakers Show, Hemmat talked about trading a traditional career for entrepreneurship, mission-focused startups, fundraising, onboarding immigrants, and the future of immigration.
Listen to the full podcast episode and review the transcript here.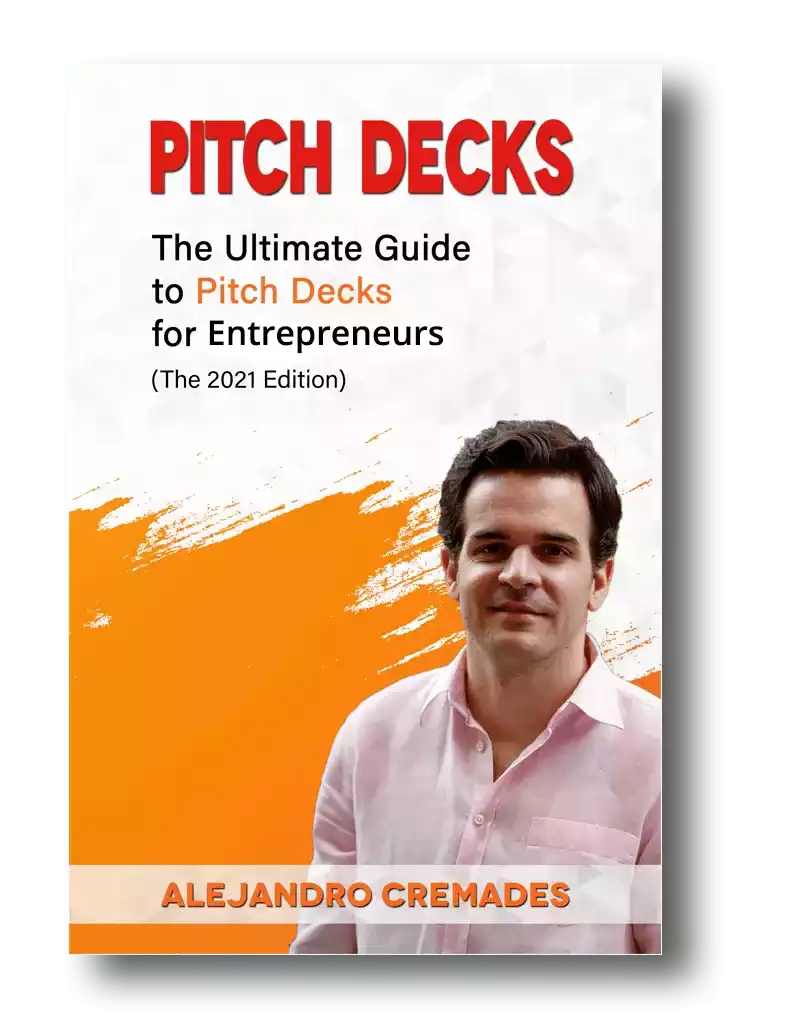 *FREE DOWNLOAD*
The Ultimate Guide To Pitch Decks
Here is the content that we will cover in this post. Let's get started.
Discovering Social Entrepreneurism
Amir Hemmat was born in Los Angeles, California, to parents who had immigrated to the US from Iran.
They landed in Southern California, in a community bridging both sides of the tracks. He got to see the working class life of the longshoremen on one side, and the luxury and wealth so synonymous with The Golden State on the other side.
His parents wanted to give Amir and his two brothers the best opportunities in life. He remains incredibly grateful for the loving family atmosphere they provided. With his mother constantly engaging with them and pushing them to their potential.
His father inspired him with his work ethic and his work as a doctor. He saw him servicing other people, contributing to society, and having a positive impact on quality of life. Something he saw as noble, and worthwhile.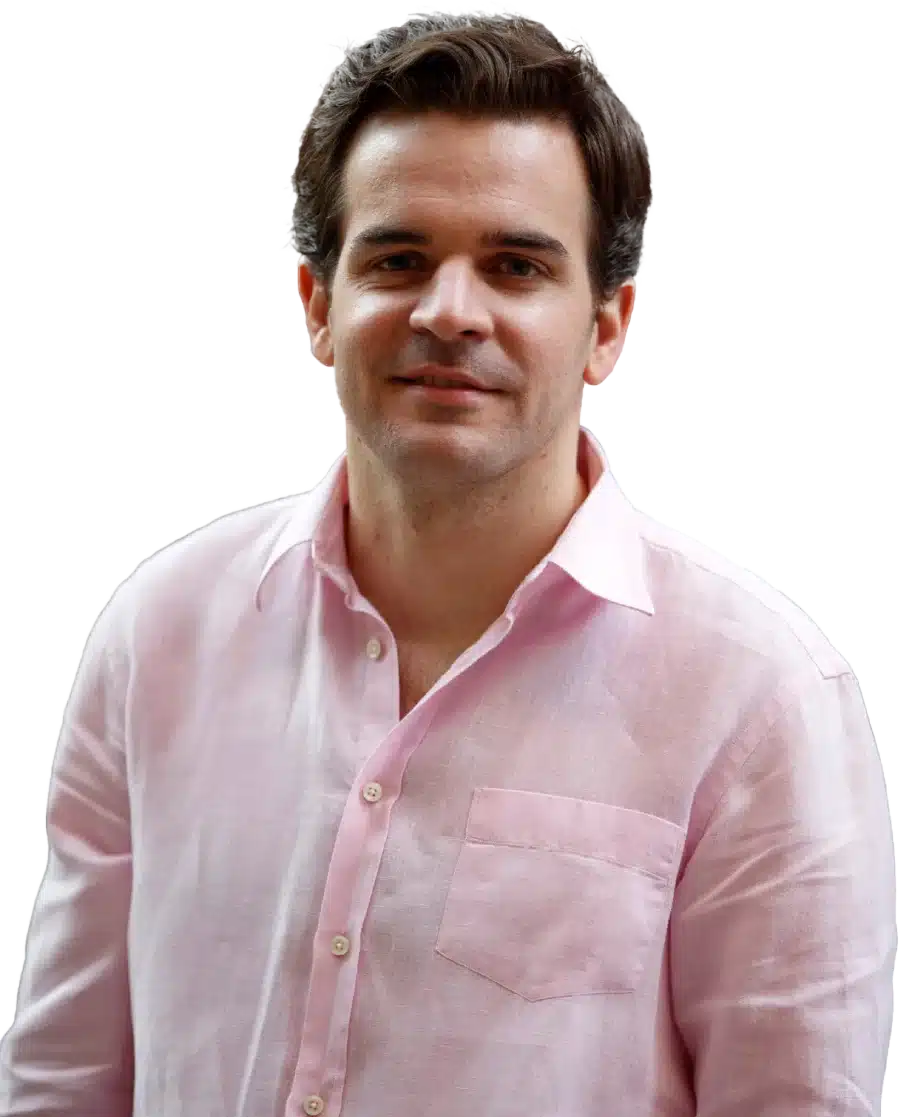 See How I Can Help You With Your Fundraising Efforts
Fundraising Process : get guidance from A to Z.
Materials : our team creates epic pitch decks and financial models
Investor Access : connect with the right investors for your business and close them
Obtaining His Masters
That set him on the path of becoming a physician himself. He threw himself into academics, went to medical school, and ultimately obtained his Master's in Public Health and Physiology.
During this time, he had the opportunity to work with policymakers in California on health care reform and healthcare policy. An experience that he says exposed even more opportunities to him.
In particular, this included the concept of social entrepreneurism. Something in stark contrast to the typical career paths of law, engineering, and medicine, which many immigrant households are pursuing.
As he describes, this new concept of being a social entrepreneur was the idea that "you could build businesses that could make money, but also make an impact in the world."
Compared to just being an individual medical professional, it meant that he could make the type of living he wanted, and have an impact at a great scale, through building businesses.
He told our Delamakers Podcast audience it meant "I could take what I wanted to do as a physician and what that meant to me, and deliver it through building businesses, building teams, and having a mission and that scales to make impact on real challenges in the world."
He pivoted his career at that point and hasn't looked back.
"No Margin, No Mission, No Mission, No Margin."
Still, in his early 20s, Amir Hemmat threw himself into his first venture, which is now operating as Catalyst Capital.
Leveraging his network, he began by consulting for both nonprofits and for-profit organizations. He built that up to around 20 employees. Helping the for-profit businesses with their nonprofit initiatives, and nonprofits to create profitable initiatives.
This experience gave him great insight into various business models. He saw which worked, and didn't. Including what could be done to build a business that didn't have to put a company in an adversarial position to its customers. How to add value to them, not just extract value from them as seems to be the status quo in most industries today.
During this time, he was introduced to his current cofounder at his most recent startup venture. They quickly found that they shared an overlapping mission, with complementary skill sets. Amir was about the vision and product, and Raul brought operational experience and the ability to execute. They began working on a project together, and it has just grown exponentially from there.
They struck on the concept of "no margin, no mission, no mission, no margin." Meaning that "you can't make an impact in the world if you're not building a sustainable platform or business. Similarly, you can't make a thriving business happen at scale if you don't have a compelling mission that you're very, very committed and dedicated to."
Surviving Cancer
In fact, some of his top advice today is to take bigger swings, faster. To embrace a massive mission and vision even earlier in life. As a survivor of stage three cancer, he notes that life is just too short. It may be trendier just to talk about and focus on the money. Though he says that even if you want to create a company with a massive market cap, you have to focus on creating value for the consumer.
If you don't have a deep connection to both the mission and vision of what you are working on, you are just wasting energy, and time. The greatest assets you have. Do something meaningful with it.
Together Raul and Amir started his next company SABEResPODER, which has now transformed into his greatest mission yet, Welcome Tech.
Welcome Tech
Welcome Tech is effectively the onboarding platform for immigrants when they come to a new country.
An educational resource, and platform of tools, including payments, to connect immigrants with all the services they need in a new country.
After bootstrapping, and focusing on being profitable, and ready to scale, Welcome Tech has gone on to raise funding from a collection of global investors, including; Owl Ventures and Softbank.
Storytelling is everything which is something that Amir Hemmat was able to master. Being able to capture the essence of what you are doing in 15 to 20 slides is the key. For a winning deck, take a look at the pitch deck template created by Silicon Valley legend, Peter Thiel (see it here), where the most critical slides are highlighted.
Remember to unlock the pitch deck template that is being used by founders around the world to raise millions below.

Access The Pitch Deck Template
Your email address is 100% safe from spam!
Listen in to the full podcast episode to find out more, including:
International fundraising
The future of immigration
How Welcome Tech aims to help individuals become even greater assets to the countries they move to
SUBSCRIBE ON:
Facebook Comments