Ariel Katz is now on his second startup. His latest venture aims to be one of the largest companies you've ever heard of. 
During our interview on the DealMakers Podcast, Katz shared his journey to coming up with his first startup idea at just 20 years old. Plus his fundraising experiences, including raising three rounds of funding in a year, and a very short six day Series B campaign. We also talk about how to think about dilution when you are creating a massive business, company culture, and firing your friends. 
Listen to the full podcast episode and review the transcript here.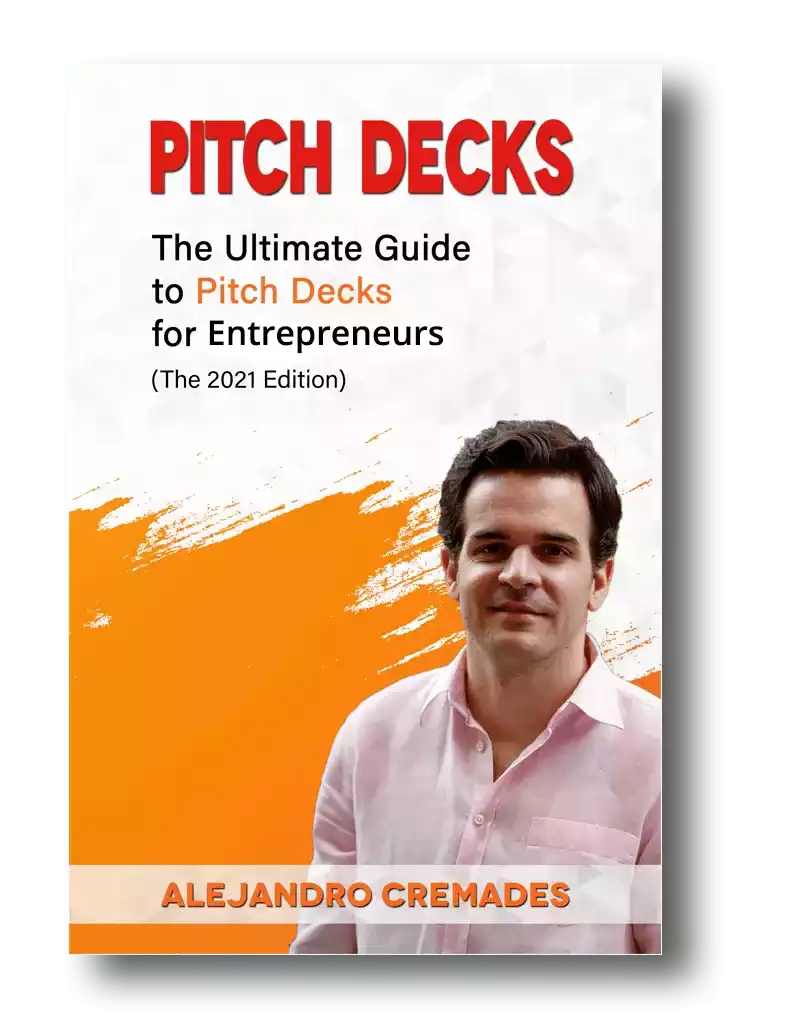 *FREE DOWNLOAD*
The Ultimate Guide To Pitch Decks
Here is the content that we will cover in this post. Let's get started.
There's Thinking Big, And Then There's Thinking Ariel Katz Big
Ariel is one of the few real New Yorkers that were born and raised in NYC. This, and his travels have certainly contributed to his empire state of mind. 
There is a lot of talk about thinking big, big valuations and making sure you are tackling a really big market in the startup world. 
A lot of investors and entrepreneurs might think a billion dollar business is big. If you talk to Sequoia they might think $100B in a big enough business to invest in. Katz says the bar he has set for himself is a lasting business that is hundreds of billions of dollars big. 
Starting Your First Business In College
Ariel finally got out of NYC to go to college. The farthest away his parents would let him go was the University of Pittsburgh. It was just nine hours away, but still a very different world than where he grew up. 
Then it was on to study in Israel, and finally back to Binghamton in NY. All within just three years. 
Still just 20 years old, and a junior in college Katz said he struck on his first startup idea.
While most of his fellow students were dreaming of scoring internships at other companies, this entrepreneur thought it was better to work on his own project. 
Along with some friends they started working on ResearchConnection. It ended up being a lot more fun than going to class. He worked on it from seven in the morning until midnight every day. He says it energized him and didn't even feel like work. It was hanging out with friends working on something cool together. 
ResearchConnection was a B2B, SaaS, which ultimately pivoted to being B2C. The idea was that universities needed to have better ways to engage students with research at their institutions. There was strong data showing the positive outcomes that could result from this. It became a database and platform connecting Ph. D. students with faculty mentors. 
They raised $50,000 in a friends and family funding round. Then ended up raising $600,000 from the university. Well more than he had paid in tuition. 
When it comes to fundraising for your startup Ariel told our audience that it is really a sales and numbers game. You might have to pitch 20 times to get one yes, but once you get that one yes, the other 19 noes don't really matter. They'll turn you down, ignore you and even hang up on you. Though once you get that yes, then things will start to snowball in the right direction. 
Ultimately, ResearchConnection faced a moment where they should be raising or exiting. Their metrics weren't quite perfect for a Series A, through an advisor, who was the CEO of tutor.com the ended up finding a buyer who used funds from the Gates Foundation to acquire them. 
It is still running today, and the platform is in use at the Jefferson EdTech Accelerator Fund in DC and  University of Virginia.
Going Bigger
After selling his first company he took some time off to travel. He ended up meeting his wife and his future cofounder Ian. 
The thesis for his latest B2B, SaaS healthcare startup H1 is providing truth in learning anything about a doctor to work with. Whether that is for medical research, to collaborate, to recruit, to going to them as a patient. 
H1 has now already been working with life science companies, hospitals, with pharma and biotech companies, hospitals, and healthcare systems, and more recently payers and insurance companies. Healthcare professionals also use the platform for themselves.
They were already doing very well and had a Series A term sheet in hand for $6.25M when Y Combinator came calling. Even though they were far further along than most ventures that would apply to the startup accelerator, they went for the interview and gave Y Combinator a chance. It ended up paying off. He says it helped them hack their network and got them introductions to pretty much every notable VC.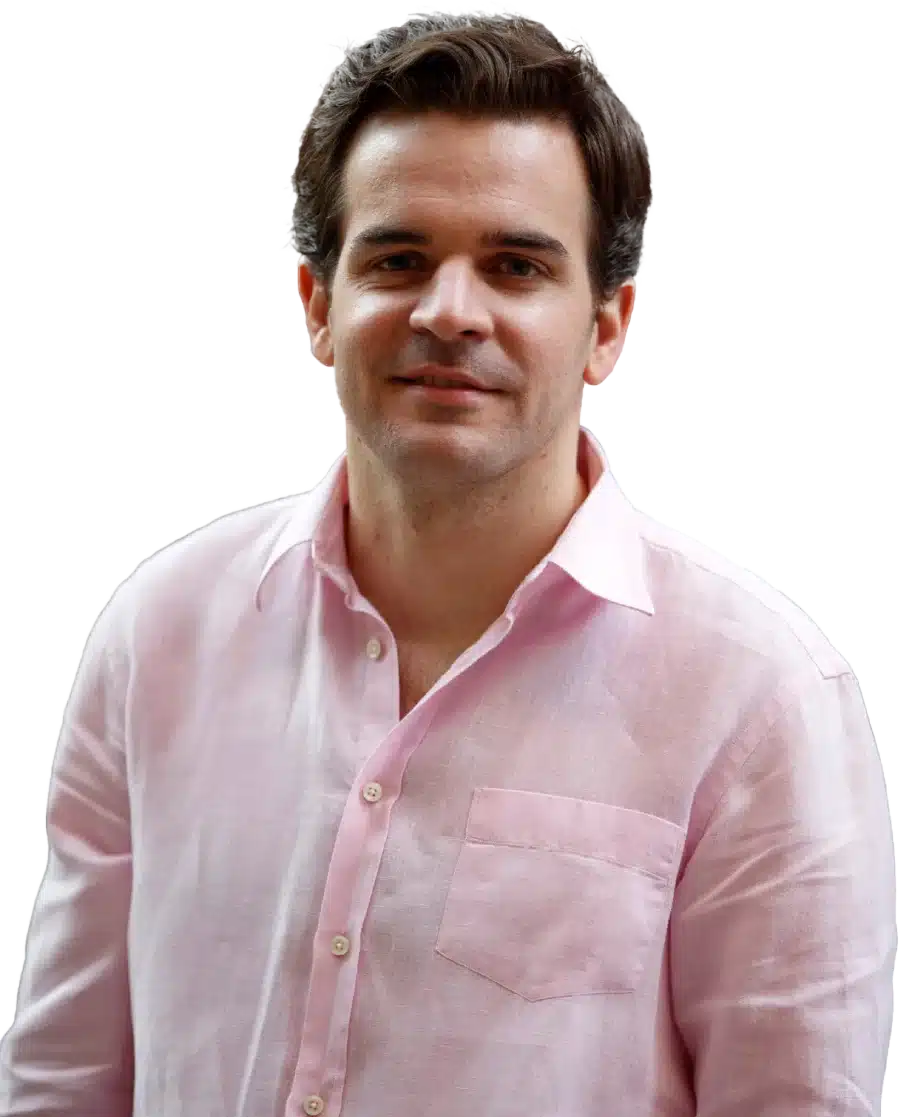 See How I Can Help You With Your Fundraising Efforts
Fundraising Process : get guidance from A to Z.
Materials : our team creates epic pitch decks and financial models
Investor Access : connect with the right investors for your business and close them
This means that while the average startup may not raise another round for 12 to 24 months, H1 ended up raising a Seed round, Series A and Series B round within one year. 
Their Series B was even more impressive. They began getting daily inbound interest from investors wanting to fund them. Even in the middle of COVID lockdowns. When they decided to put up their data room, Memo Ventures stepped up to lead the round and they had multiple term sheets in hand within just six short days. 
A big part of that action may not only be the millions in revenues they were bringing in, but that their mission is one that he describes is setting out to save lives and help people live healthier lives, versus just being another photo sharing app. 
Storytelling is everything which is something that Ariel Katz was able to master. Being able to capture the essence of what you are doing in 15 to 20 slides is the key. For a winning deck, take a look at the pitch deck template created by Silicon Valley legend, Peter Thiel (see it here) where the most critical slides are highlighted.
Remember to unlock the pitch deck template that is being used by founders around the world to raise millions below.
Access The Pitch Deck Template
Your email address is 100% safe from spam!
Top Tips For Aspiring Entrepreneurs
During our interview Ariel said his top advice for other entrepreneurs is to "pick something that you really are passionate about," and "don't sweat the small things too much" He says you need both and they work in tandem together for the 10 or 20 year marathon you'll be venturing out on. 
They will definitely help you keep up the persistence and consistency needed to stick with it. 
Listen in to the full podcast episode to find out more, including:
A new perspective on dilution when fundraising

Building company culture

Hiring CEOs

Hiring and firing friends

The future of H1
SUBSCRIBE ON:
Facebook Comments