Stefan Lederer has built a tech startup that has been used to create the future of streaming online video by some pretty well respected international brands. 
During our time on the Dealmakers Show Stefan Lederer shared his journey to becoming a startup founder. Including the power of spreading your ideas openly versus hiding in 'stealth mode' and behind NDAs. Plus, the power of building your global startup in the US first, asking good questions, the Y Combinator experience and achieving product market fit. As well as transitioning from Europe to the US and back again.
Listen to the full podcast episode and review the transcript here.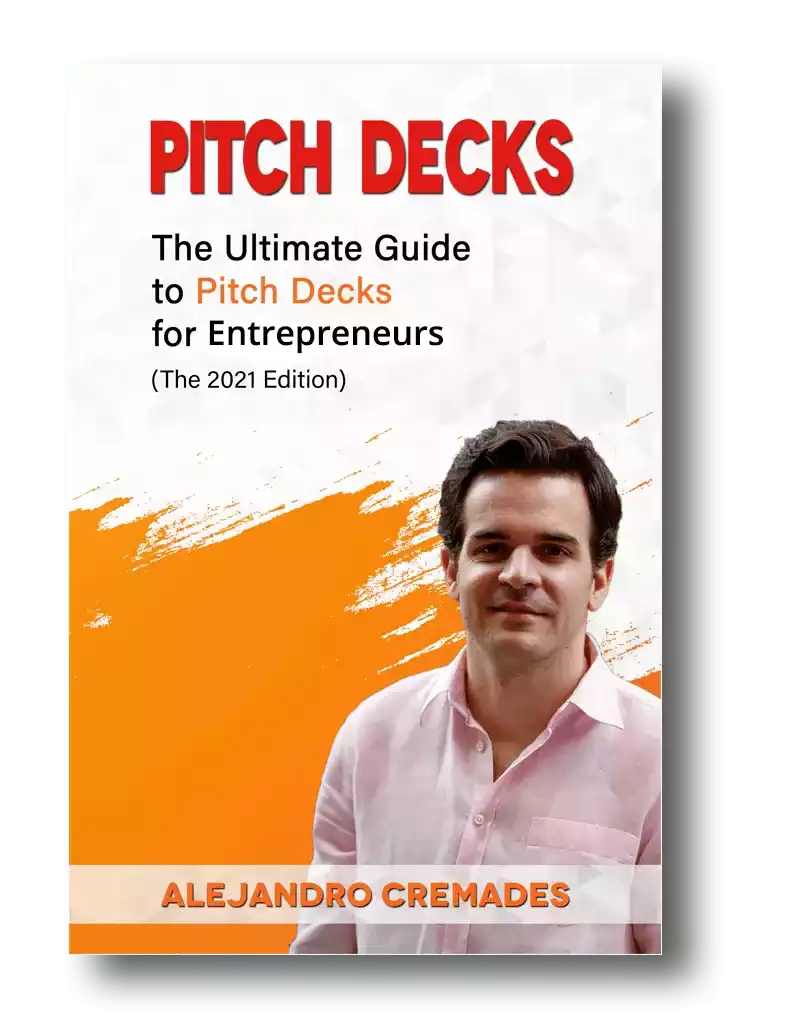 *FREE DOWNLOAD*
The Ultimate Guide To Pitch Decks
Here is the content that we will cover in this post. Let's get started.
Seeing The Possibilities
Stefan Lederer was born and grew up in south Austria. An idyllic place where you spend most of your time skiing and enjoying the mountains.
Stefan told our audience that he has always loved engineering and technology. As far back as he can remember he was taking his toys apart to see how they worked. 
He also became inspired by the intersection of business and technology, and seeing the tech companies of Silicon Valley build immense value from software. It showed him what was possible. 
That passion and curiosity led him on a path of study through several degrees and disciplines. He began with engineering school. Then studied computer science, software engineering and business. 
Continually desiring to be stimulated by learning, Lederer went on to pursue his Ph.D.
Consulting work helped him further polish his problem solving skills. Though he recommends other inspiring entrepreneurs spend more time working for others and learning from the inside how other corporations work, before launching their own companies.
Spreading Your Ideas
Many entrepreneurs and startups try working in 'stealth mode' or hiding behind NDAs. Many die from a lack of visibility and credibility before they really have a chance to make it. They are starved of capital and customers. 
Stefan took the opposite approach. His startup idea for Bitmovin came out of the work he was doing in his Ph.D. with his co-founder, Christopher Müller.
They were working on streaming video standards, and in particular MPEG-DASH. They began publishing their work on open sourced channels and creating benchmarks. They benchmarked their streaming video systems to existing options, and began optimizing on top of that. They wanted it to spread, and for others to be able to build on top of it. 
The research got a lot of attention. It was downloaded thousands of times and the website got hundreds of thousands of hits.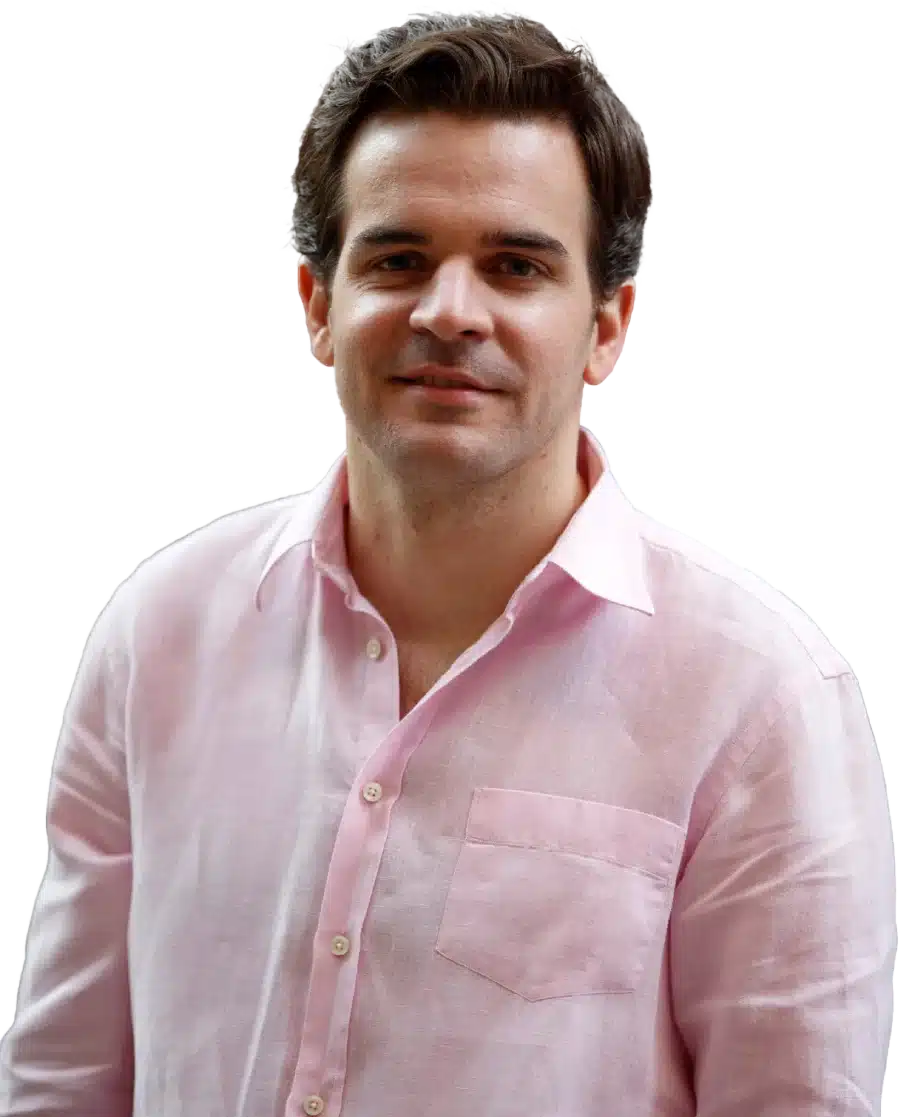 See How I Can Help You With Your Fundraising Efforts
Fundraising Process : get guidance from A to Z.
Materials : our team creates epic pitch decks and financial models
Investor Access : connect with the right investors for your business and close them
Manufacturers and companies started reaching out. Then the venture capitalists came calling. They saw the meaningful improvements they were creating in streaming technology, and believed people would pay for it. They suggested Stefan take some capital, build the products and scale it. 
That's when Stefan had to go home and Google what venture capital was. Since then they've already raised $68M. 
That includes a $10.3M Series A led by Atomico, a $30M Series B led by Highland, and $25M Series C led by Swisscom Ventures.
Storytelling is everything which is something that Stefan Lederer was able to master. Being able to capture the essence of what you are doing in 15 to 20 slides is the key. For a winning deck, take a look at the pitch deck template created by Silicon Valley legend, Peter Thiel (see it here) where the most critical slides are highlighted.
Remember to unlock the pitch deck template that is being used by founders around the world to raise millions below.

Access The Pitch Deck Template
Your email address is 100% safe from spam!
Finding Product-Market Fit
Stefan says it was still a two to three year journey to really nail product market fit and scale. 
They worked on the deep technology, obtained patents, and created different product verticals to test out. They broke out these products to test if people would pay for them, and which was resonating most with the marketplace. 
With a basic website they sold their first media player licenses, gained early customers, and kept honing product and marketing. 
Today, Bitmovin counts the BBC, discovery plus, DAZN, and Classpass as customers.
Enrolling in startup accelerator Y Combinator was a big part of this. Stefan says that in addition to building a great network which he still leans on and finds valuable today, Y Combinator really helped with gaining focus and traction. 
They were directed to find their beachhead in the market. To define their customer and product. As well as their go to market plan. 
They were prompted to go deep in talking to customers and compiling their feedback. They ran ads and walked potential customers through their product. They were pushed to talk to more and more potential customers each week. 
Not long out of Y Combinator they hit their first $1M in revenue, and have been scaling from there. 
Lederer says his vision for Bitmovin is to become as recognized as Salesforce for CRM, and Stripe for payments, but with Bitmovin as the API for media.
Europe Versus The USA
Although Bitmovin is headquartered in San Francisco, Lederer is a European founder. Today, Bitmovin definitely has a presence in Europe. Lederer came from the EU, got traction in the US, and is back in his home continent. 
He credits a lot of this with the American market being more open to try new things and to buy from new companies. They gained the credibility accumulating notable customers and logos in the USA, which made it even easier to break into Europe. 
The US is also obviously a place where venture capital is more readily available, in bigger amounts, from investors who are more aggressive and think bigger. Yet, ironically, some of his first investors and key hires he met in the Bay Area actually came from his home country of Austria.
Listen in to the full podcast episode to find out more, including:
Capital raising
International startups
Picking your investors
Stefan's top advice for other entrepreneurs
SUBSCRIBE ON:
Facebook Comments