Bibhrajit Halder has been a big part of the autonomous wave taking over the world. He's already raised nearly $70M for his own AI software company that is helping to build the future.
On the Dealmakers Show, Halder talks about defense department grants and prize money, billion-dollar ideas, developing versus deploying your startup's technology, hardware versus SaaS startups, and when to leap into your own startup.
Listen to the full podcast episode and review the transcript here.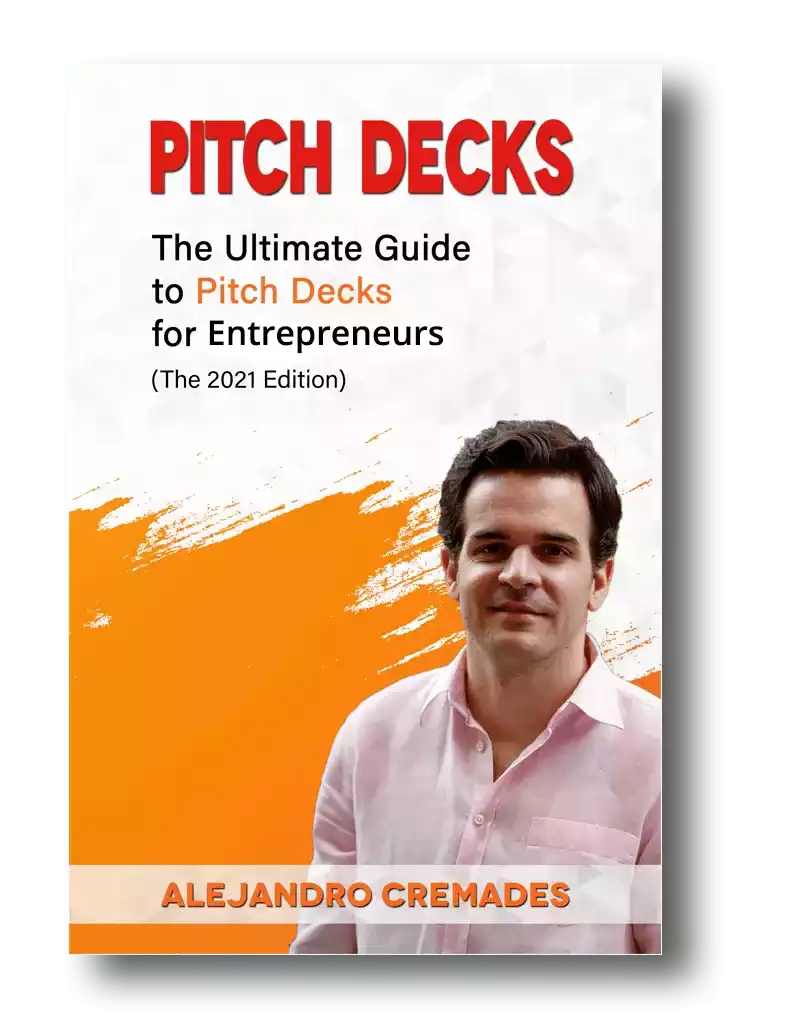 *FREE DOWNLOAD*
The Ultimate Guide To Pitch Decks
Here is the content that we will cover in this post. Let's get started.
The Autonomous Wave & Billion Dollar Ideas
Bibhrajit Halder was born in Calcutta, India. The fourth of five siblings. By the time he was in middle school, he already knew that he was on the path to eventually go study in the United States.
After his undergrad in mechanical engineering, he got into Ohio University. Not even one Master's degree was enough. So he got two of them, and a Ph.D., focusing on autonomous vehicles.
He says that he has always been interested in robotics, and then self-driving, autonomous vehicles.
Bibhrajit points out one major catalyst for this space that has proven to be tremendously transformational. Which was DARPA and their challenges and award money. They put up two $1M prizes, which ended up seeing the major universities and corporations getting involved.
Since then, we've seen the likes of Google get involved. As well as GM. Who bought the software startup Cruise for a billion dollars when it had no revenue. This has all snowballed with around $100B invested into this space over the past few years.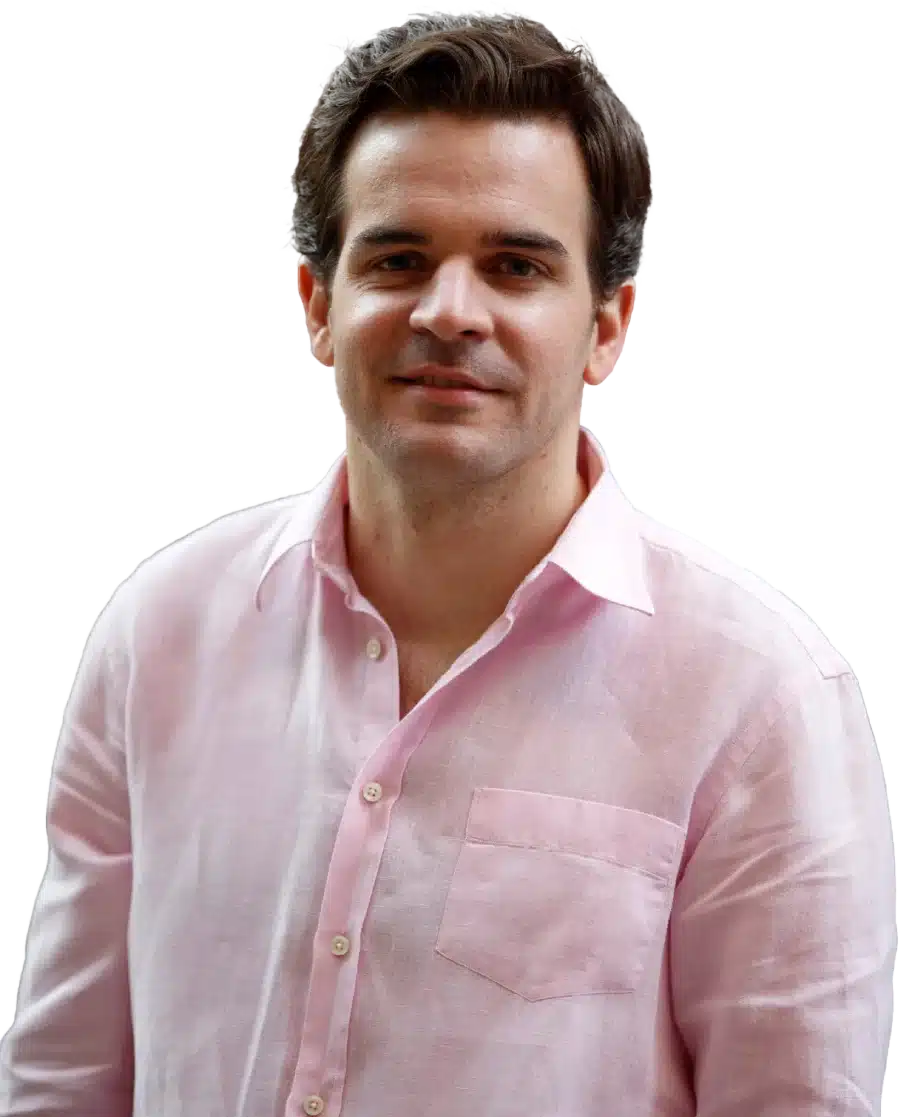 See How I Can Help You With Your Fundraising Efforts
Fundraising Process : get guidance from A to Z.
Materials : our team creates epic pitch decks and financial models
Investor Access : connect with the right investors for your business and close them
There are many applications for autonomous vehicles. Not just in the passenger vehicle market, but for going to space, and in mining and building infrastructure projects.
Bibhrajit chose to focus on the heavy machinery side. Joining Caterpillar just a week before they kicked off their own big project. That's where he created his first patent. He hasn't looked back since.
Learning & Launching Your Own Startup
Clearly, Halder put a massive amount of time into his academic education. Then he went to work for some of the most notable large companies out there. Including Caterpillar, Ford, and Apple.
At Apple, he saw the speed of technology developing. Then just the size and scale of their infrastructure and resources that they can throw behind something. As well as their own unique take on software and designing for user experience.
At Caterpillar, he also learned about delivering value to customers. Where you may be able to save a customer $25M on a project, 25% of their cost, or a whole year of work. Meaning that as a startup, you can't go in and just pitch incremental changes of 5% or 10%, and expect to create a successful and sustainable business.
Another big difference he has picked up is the difference between developing your technology, and deploying it. Many new entrepreneurs may think that developing new technology is a big thing. Halder warns that development is just 10% of it. The other 90% is deploying your product, and keeping it running.
Today, his top advice is still to jump in when you are inspired to start something. He says that you will never be or feel ready. Even if you take another two years to learn more, you won't be ready. Instead, just do it, and you will learn 100x more by doing it when you are not prepared.
SafeAI
Today, Bibhrajit's own startup is SafeAI. A SaaS company focused on helping heavy equipment owners to convert their vehicles into autonomous ones with their hardware and software.
They have doubled their team to 100 in the past year, and have offices in California, Australia, and Tokyo, where they are deploying their technology. With customers that have already made hundreds of millions of dollars in commitments.
Looking forward, Halder sees a world in which 80% of the equipment building our infrastructure is autonomous. We will be building a lot more, and faster. With humans focused on organizing and planning, while machines do the heavy lifting.
Leveraging Your Investors
So far SafeAi has already raised $68M in funding through a recent Series B round.
Storytelling is everything which is something that Bibhrajit Halder was able to master. Being able to capture the essence of what you are doing in 15 to 20 slides is the key. For a winning deck, take a look at the pitch deck template created by Silicon Valley legend, Peter Thiel (see it here), where the most critical slides are highlighted.
Remember to unlock the pitch deck template that is being used by founders around the world to raise millions below.

Access The Pitch Deck Template
Your email address is 100% safe from spam!
Looking back to their $1M pre-seed round, Halder says he never wants to show that ugly pitch deck again. Yet they have gone on to build a panel of 16 or more notable investors. Including their purely financial investors, strategic investors, and customers that have become investors.
He says their investors have been incredibly supportive, and have been instrumental in their success and growth. Not just financially, but willing to help in every way. Even taking texts and calls at midnight.
They bought into the vision, helped make introductions to other investors, found good hires, and sped up their delivery.
Listen in to the full podcast episode to find out more, including:
The new world of autonomous equipment
What SafeAI is doing for heavy vehicles
Building a SaaS startup
SUBSCRIBE ON:
Facebook Comments