Remote work now seems to be the dominant way to operate. A new era that isn't going to go away. As many companies, from startups to international banks, grapple with the change, Chris Herd's company is stepping up to help.
On the Dealmakers Show, Herd shared how his earlier experiences in sports and work prepared him to run his own business. Plus, team building, hardware as a service, and copywriting as a fundraising superpower.
Listen to the full podcast episode and review the transcript here.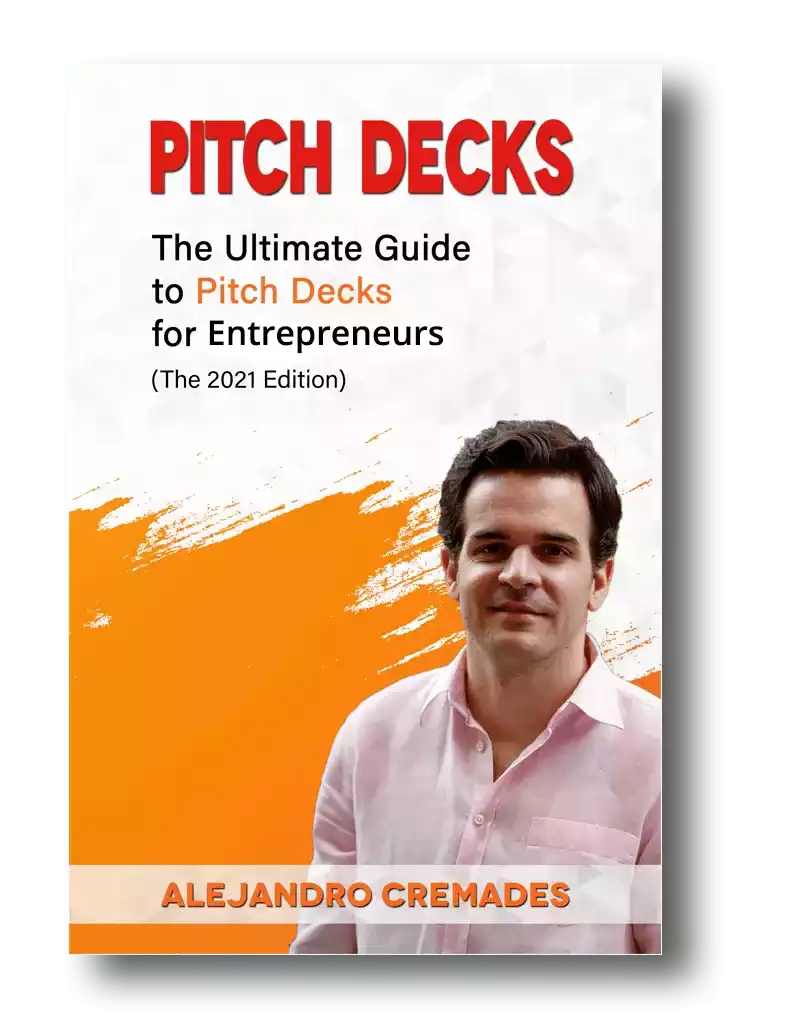 *FREE DOWNLOAD*
The Ultimate Guide To Pitch Decks
Here is the content that we will cover in this post. Let's get started.
Transference
Chris Herd was born and raised in Scotland. Though far from Silicon Valley, he has found learnings throughout his early life that he has been able to equip himself with in his entrepreneurial efforts.
His father had his own business. Saturday mornings before soccer, he would take Chris to the restaurant he operated. Chris would see him working on the books, engaging with staff, and more. It laid the early foundation for the possibility of starting a company of his own.
Of course, back then, it also meant some hard times. Seeing the ugly and tougher parts of being a business owner, compared to the glossy magazine covers and clickbait headlines that some have as their only exposure to startups.
Being quite competitive as a child, Herd took to soccer. He got pretty good and continued playing semi-pro up until quite recently. He says it taught him a lot about leadership and team building. Including "understanding that the best player isn't always the one that's going to score the goals. Understanding that different people have different responsibilities that they're going to be held accountable for, and understanding how you need to rely on other people to perform."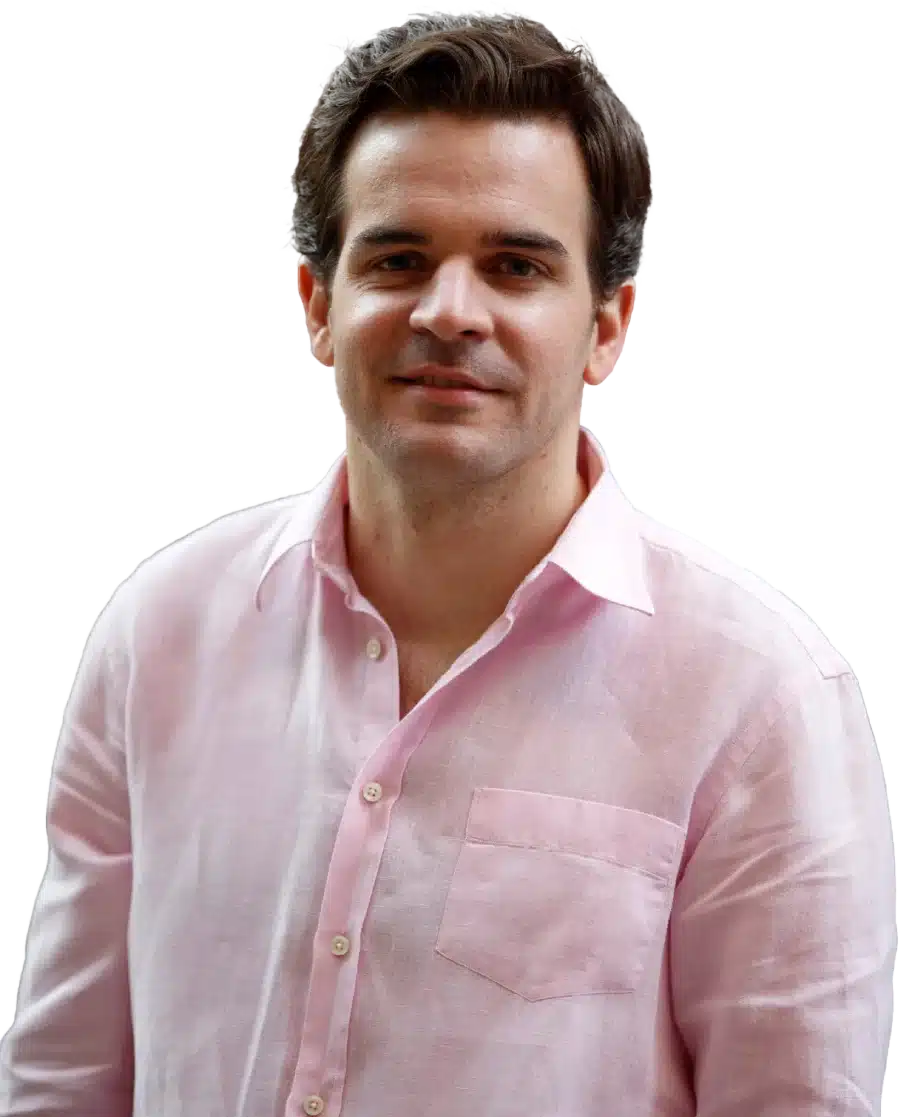 See How I Can Help You With Your Fundraising Efforts
Fundraising Process : get guidance from A to Z.
Materials : our team creates epic pitch decks and financial models
Investor Access : connect with the right investors for your business and close them
Then you have to consider how your team can change each year. The needs of the team can change, and players can be traded. Injuries happen and can bring unpredictability to your organization.
In fact, Chris injured himself. Which sent him back to school. Having always liked the idea of creating and building things, and still resisting following in his father's footsteps, he chose to study architecture. Again he found many analogies between architecture and business. Not just the creation of things that didn't exist before, but the reinvention and modernization of things. Like Uber did for the tax industry.
Finding The Problem To Solve
Great, fundable startups are all about entrepreneurs finding a strong problem to solve, and really understanding it well. Finding that winning idea can be a journey.
After his studies, Chris Herd fell into the oil and gas industry. It was a high-paying and easy job. Which meant he could get most of the week's work done very quickly, and have a lot of extra time to stimulate his mind with other ideas.
He began by writing out his ideas. Rather than worrying about them being perfect, he published them and honed them over time.
He spent a lot of time thinking about what the future would look like. Including crypto and web 3. His blog gained a good amount of attention, with hundreds of thousands of weekly reads. Including those in tech and venture capital.
Eventually, he decided it was time to give up his salary and found a tech startup.
He quickly ran into two problems.
Firstly, people didn't seem to care much for the savings his initial fintech startup set up to give them. Even if it was automated, savings on recurring expenses didn't seem to be that motivating.
At the same time, being in the north of Scotland, their talent pool was limited. Instantly, trying to build a remote company brought them many challenges.
The company was getting down to just a couple of months of their seed round money left in the bank. They wondered if they should double down and raise more money, quit and apply for real jobs, or try something different.
They decided to first go talk to a bunch of other people about the challenges they were wrestling with. They talked to friends working on remote businesses and one of the biggest European banks too.
They found everyone else seemed to be sharing the same challenges. Especially around setting up remote workers, getting the equipment, and the resources for all of that.
The company pivoted to what we now know as Firstbase in September 2019.
Firstbase
Firstbase now serves around 15,000 remote workers around the world. They've seen a huge acceleration in the wake of COVID.
They help businesses onboard new remote talent and get them all the home office equipment they need, all the way through offboarding workers as they move on.
To date, they've already raised around $65M through a Series B round. A feat Chris largely credits to the superpower of copywriting. Through emails, cold email pitches, and social media like Linkedin and Twitter, he made connections needed to keep on building round after round.
Storytelling is everything which is something that Chris Herd was able to master. Being able to capture the essence of what you are doing in 15 to 20 slides is the key. For a winning deck, take a look at the pitch deck template created by Silicon Valley legend, Peter Thiel (see it here), where the most critical slides are highlighted.
Remember to unlock the pitch deck template that is being used by founders around the world to raise millions below.

Access The Pitch Deck Template
Your email address is 100% safe from spam!
They've onboarded great investors, including Kleiner Perkins and Andreessen Horowitz.
Looking forward, they see their platform for modern work being built out to cover all of the core infrastructures that companies need to set up, support, and scale their teams internationally.
Listen in to the full podcast episode to find out more, including:
Hardware as a service
The 3 must-have components of a successful cold email
Building relationships with investors
Hiring the right people for your startup
SUBSCRIBE ON:
Facebook Comments