Rafael Stark is now on his second tech startup. This time around, he has already raised tens of millions of dollars from the likes of Jeff Bezos, and business leaders from Slack and Coinbase.
On the Dealmakers Show, we talked about building on the hard times, balancing growth and profitability, the real metrics of startup success, fundraising, and dilution.
Listen to the full podcast episode and review the full transcript here.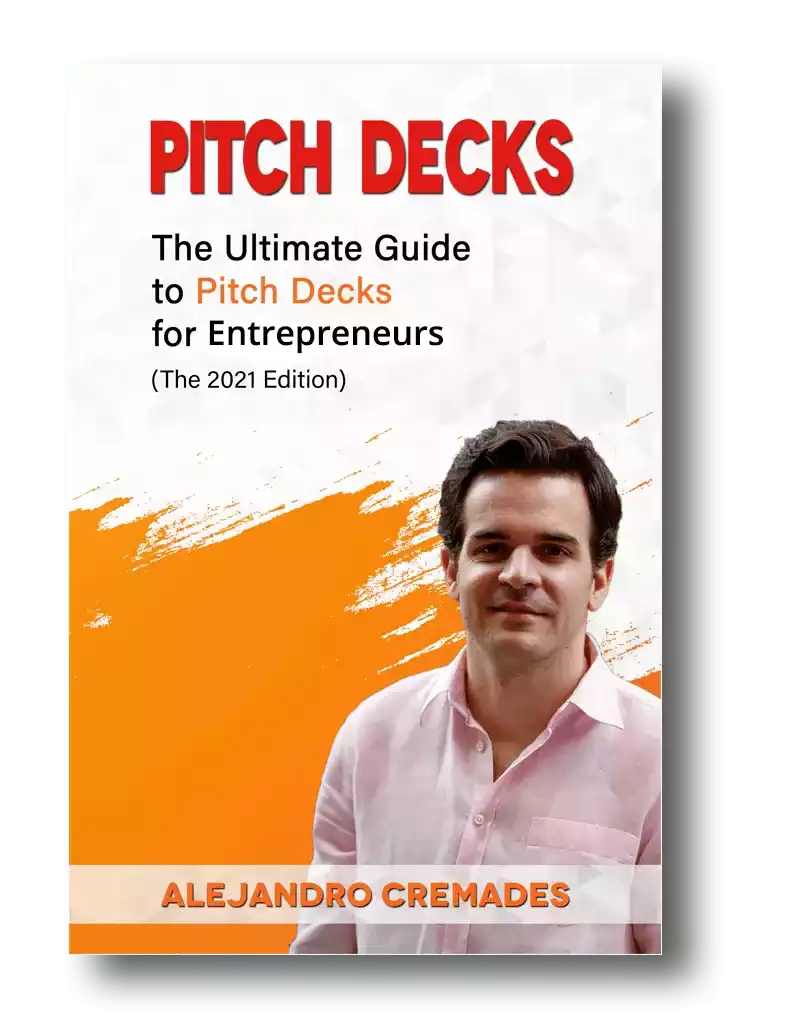 *FREE DOWNLOAD*
The Ultimate Guide To Pitch Decks
Here is the content that we will cover in this post. Let's get started.
Learning & Hard Work
Learning and hard work are the real foundations of entrepreneurship. Rafael Stark is no stranger to either of them.
Originally born in rural Brazil, was initially mostly self-taught. He learned to study by himself. After his father died, he took on the role of providing for his younger brothers and his mother.
From the age of 16, he struck out to earn and create financial independence for his family.
Once accepted to the Brazilian equivalent of MIT, Stark built on his engineering skills, and spent his summers coding and selling software.
Today, his top advice when launching a business is to find a great mentor and advisor. Which will help you upgrade your knowledge and skills faster. You can certainly figure out a lot of things on your own through trial and error, but why not speed that up with the help of others that have already been there if you can?
The opportunity to come to the US to study at Stanford helped open his mind to what's possible even more.
In the US, he found education much broader than the technical focus in Brazil. He took a variety of classes, including public speaking.
It also helped him flex his entrepreneurial muscles. From throwing a party for 200 people at $5 a head at his apartment to developing business ideas and pitching for course projects.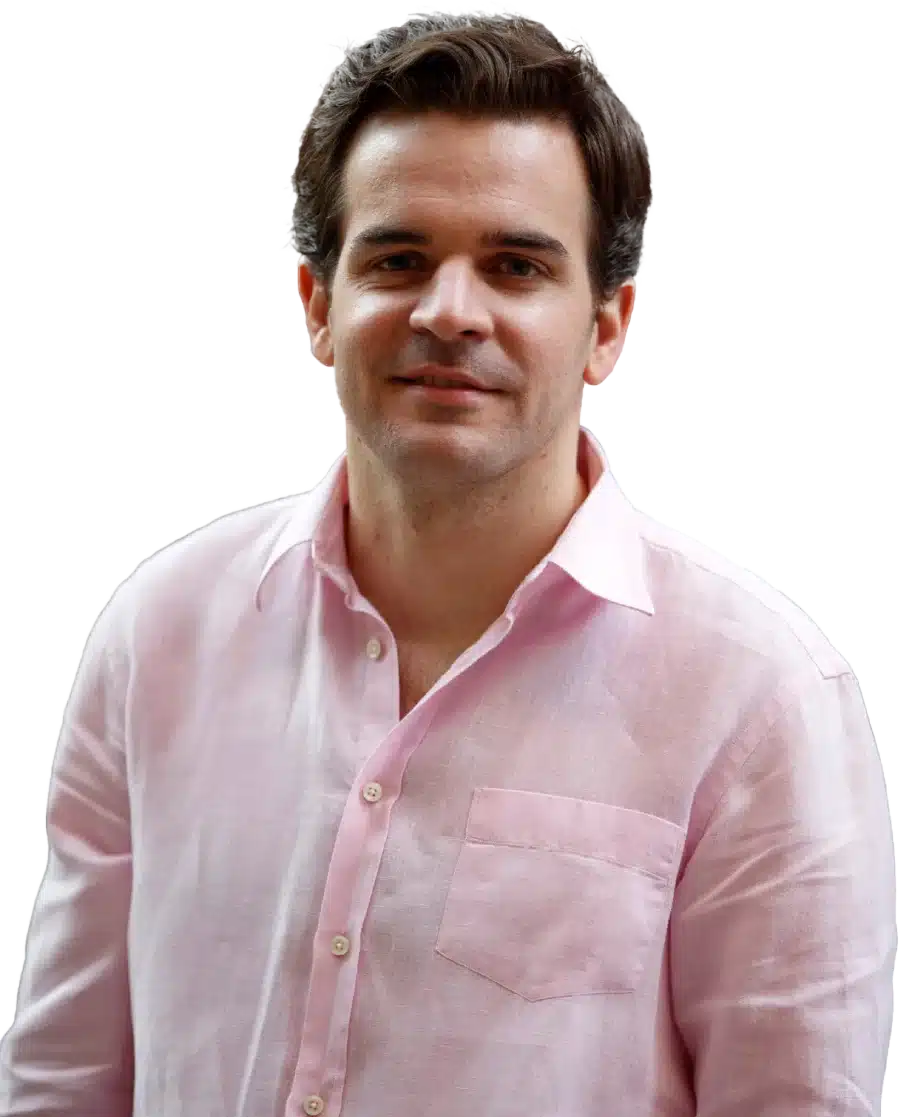 See How I Can Help You With Your Fundraising Efforts
Fundraising Process : get guidance from A to Z.
Materials : our team creates epic pitch decks and financial models
Investor Access : connect with the right investors for your business and close them
Lifestyle Businesses Versus Scalable Startups
Hummingbird was Rafael's first real company.
During his last year of college, he had begun developing Android and iOS apps. Returning to Brazil, he began pitching his app-building skills to local companies
That turned into a software business that was bringing in a few million dollars a year.
However, not only did he yearn to build his own products, not just those commissioned by clients, but how limited in growth a consultancy is. When you are just trading your time for money, you are limited. You can only grow by going out to get these clients. If you are successful at that, then you need to hire a lot of developers at great expense in order to deliver. It just wasn't very scalable. Not compared to creating a product that could scale on servers and adding users.
A payments project for one of these clients led to the idea of starting his most recent venture, Stark Bank.
He found himself juggling both businesses for a few months. Hummingbird, which was already producing revenues, and Stark Bank, which would enable him to live his passion of building his own thing, and a company that could truly scale.
Ultimately he decided to shut down Hummingbird and go all in on Stark Bank. He did this by carrying over $2M from his previous business and picking the top 30% of his old team to come and begin building the API for wire transfers
Today, they help companies pay and receive millions of dollars each year.
Startup Fundraising
Rafael says that perhaps if you are starting a new market, you can get away with a poor product and scale fast before people copy you. Though when you launch in an existing market, like payments and banking, you have to have a far superior product to that of incumbents. If you do that, customers will give you a chance, and you have the chance to succeed.
They focused on the latter. With just $2M in capital for their first three years, they kept investing in products and technology. With a lean team, they kept on automating to stay lean, and grow.
To date, they've raised $61M, including from some of the most enviable investors out there. A feat he credits to getting out there talking to other founders, asking for introductions, and overdelivering on their promises. Including tripling their business after just three months of putting one round of capital in the bank.
Storytelling is everything which is something that Rafael Stark was able to master. Being able to capture the essence of what you are doing in 15 to 20 slides is the key. For a winning deck, take a look at the pitch deck template created by Silicon Valley legend, Peter Thiel (see it here) where the most critical slides are highlighted.
Remember to unlock the pitch deck template that is being used by founders around the world to raise millions below.

Access The Pitch Deck Template
Your email address is 100% safe from spam!
He says that going through Y Combinator also helped.
Instead of just raising a lot and spending a lot, just because they had it, he says they were careful about dilution, and really worked to balance increasing revenues, while reducing costs with better operational efficiency.
The Real Metrics Of Startup Success
Some startups measure their success based on how much money they raise, or how many people they rush out to hire.
Rafael says that "Success is to create a huge business that serves society and creates a huge value for society, and for your customers."
They've also done a lot more, with far fewer people. Creating substantial revenues per employee. While their competitors may have 300 or 1,000 employees, they have been processing $1B a month, with just a team of 20.
Listen in to the full podcast episode to find out more, including:
Startup fundraising
What's coming next with Stark Infra
Efficient and profitable growth
SUBSCRIBE ON:
Facebook Comments