Mark Hookey bootstrapped and took one startup through to an exit before raising tens of millions of dollars for his most recent company. A venture which is working to empower businesses to get better data, and be able to use it more efficiently and effectively. 
On the Dealmakers Show, Hookey talked us through his adventures building businesses in many parts of the world. Including raising capital in different countries and continents, using extension rounds to grow, and managing acquisitions and integrations. 
Listen to the full podcast episode and review the transcript here.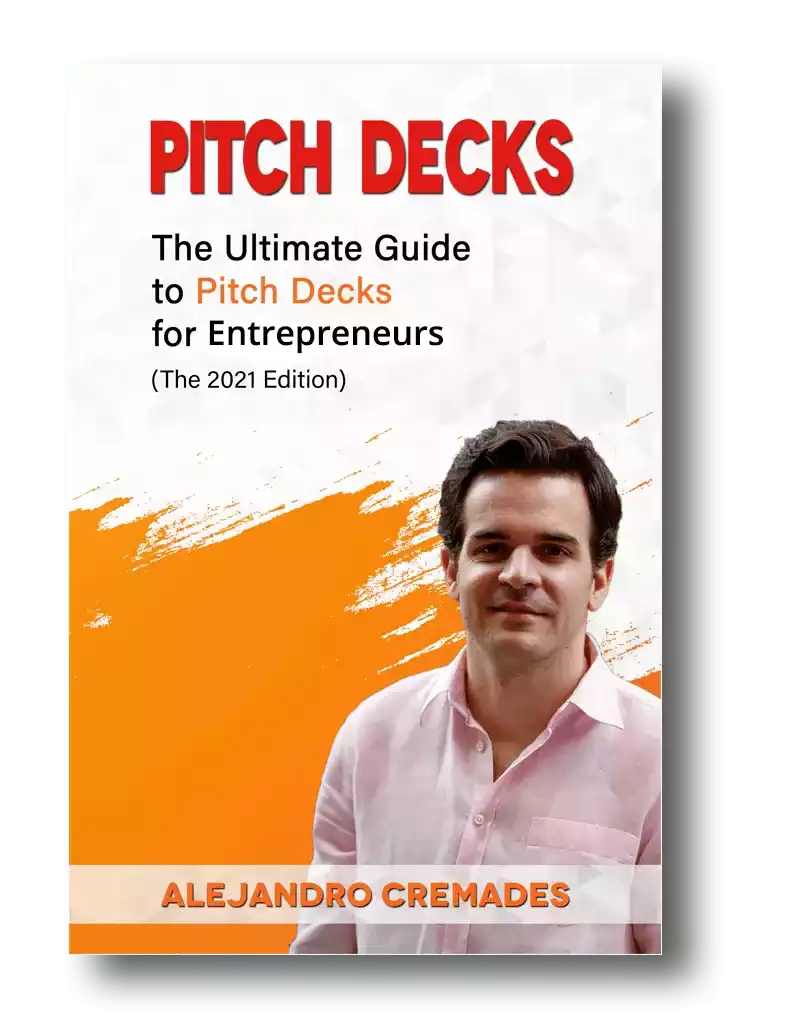 *FREE DOWNLOAD*
The Ultimate Guide To Pitch Decks
Here is the content that we will cover in this post. Let's get started.
Gaining Global Perspectives
Mark Hookey grew up in the Australian countryside. He attended university in Melbourne. 
Then he had a chance to work for a company that took him all over the world. He got to build businesses and teams from Australia to Europe to China, Hong Kong, and the United States. 
On the way Mark had taught himself coding, and had obtained his commerce degree. Yet, he jumped at the opportunity to work on his MBA in New York during the Great Recession. 
This extension of his education wasn't driven by academics. It was more to gain more perspective, and expand his personal network. In fact, he found this was a quite common theme among his peers as well. His professor called them out as well. Though most in the room said they wanted to be entrepreneurs, he pointed out that instead of spending $200k on investing in a startup or their own company, they were conservative and took the 'insurance policy' of staying in education instead.
Still, it was a chance to pull out of the tunnel vision of the niche he had been working in, and to meet smart people with different views from all over the world. 
However, he was still working at the time, and that meant what he did learn in lectures one week, he could go test and put into practice on Monday morning at work.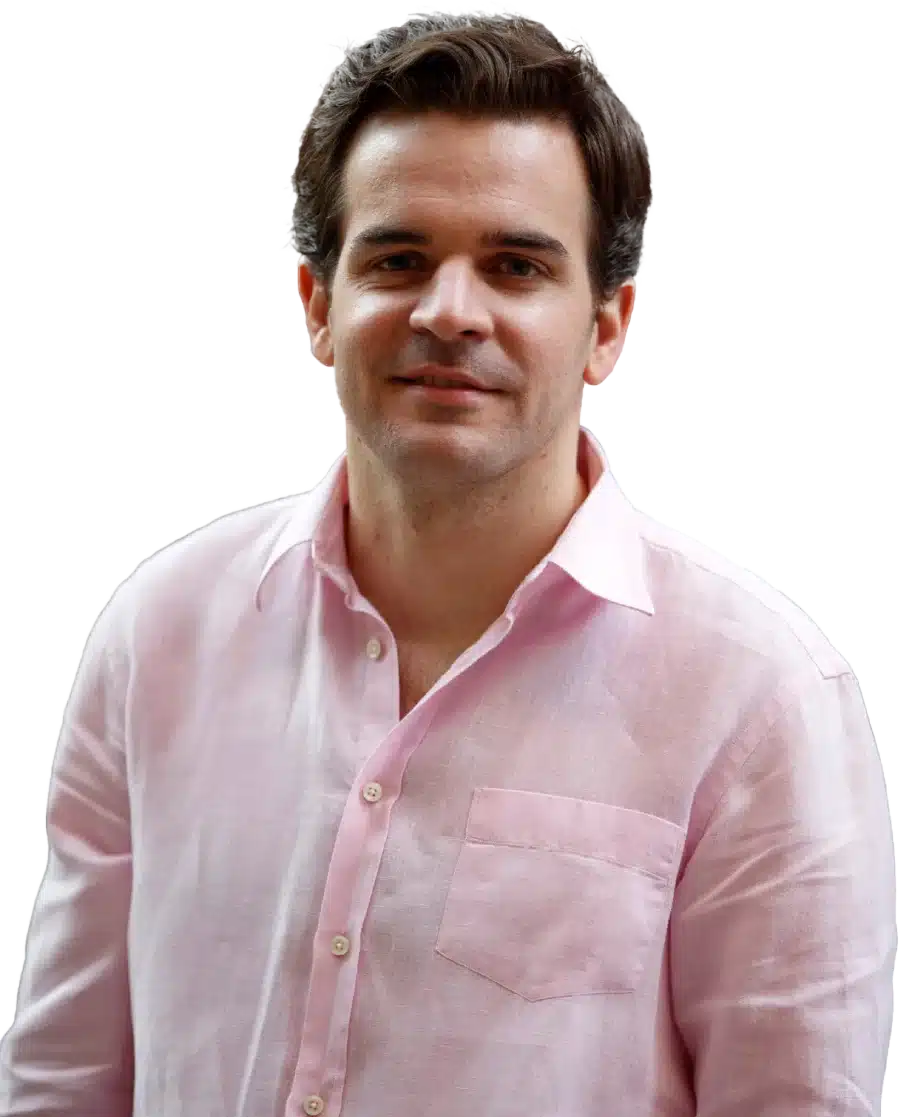 See How I Can Help You With Your Fundraising Efforts
Fundraising Process : get guidance from A to Z.
Materials : our team creates epic pitch decks and financial models
Investor Access : connect with the right investors for your business and close them
Acquisitions & Integrations
Hookey became the first employee of Optimal Decisions Group. A data and pricing technology company in the insurance industry. 
They operated lean, and bootstrapped using their profits instead of outside funding. ODG was acquired by ChoicePoint, which in turn ended up being acquired by LexisNexis. 
They had been developing value add solutions to LexisNexis already established client base, and merging just made sense. 
Of course, the key to a successful merger or acquisition usually all comes down to the integration of the two companies. It is the factor that typically causes most of these deals to fail to live up to expectations. 
As with most acquisitions of startups by large corporations there were many gaps and differences in the beginning. 
LexisNexis was much more established and stable. Teams had to be integrated. In coming team members were used to thinking about the next 10 months, versus the next 10 years. Everything from planning to decision making, the amount of data points used to make choices, go to market agility, and even compensation and payroll was completely different. 
Mark says making it work was a lot about "just about getting everybody in the same room and breaking bread together and having a few drinks and getting to know each other and understand each other's perspectives."
What he was spending his own time and energy on changed a lot too. Instead of being out there with customers in the field, actively solving problems fast, he was now working with budgets, and more internally. 
He found that instead of adding a lot of value to small problems in the company, he was restricted to making small differences to much larger corporate problems. 
Today, Mark still has a lot of admiration for LexisNexis. Though they were working on very proven problems for their customers, and perhaps making incremental (but important and valuable) changes for them. Boring, but impactful solutions.
Entrepreneurs typically don't last long inside big corporations. They crave the speed of a startup, and are stimulated by building things from scratch. 
DeMyst Data
Mark's wife landed a job in Spain that she was very excited about. This also proved to be the chance to set himself free, and give himself the time to begin working on the problems he was most interested in. 
Even at LexisNexis he had encountered the problem of getting clean data, and moving data between points, and between companies. He became more interested in streamlining data flow, and alternative data. 
So, he decided to dig back into hands on technology and coding, and to re-polish his skills. As well as to fly and travel and meet with smart people and innovative companies. He dug into the challenges they were facing and consulted with them.
This turned into his current company where he is founder and CEO, DeMyst Data. 
They've since raised $60M, through a Series B extension round. In fact, they've made an interesting use of extension rounds. Including a Series A and Series B extension. 
DeMyst Data has now raised capital from the US, to Europe, Asia and Australia. 
Storytelling is everything which is something that Mark Hookey was able to master. Being able to capture the essence of what you are doing in 15 to 20 slides is the key. For a winning deck, take a look at the pitch deck template created by Silicon Valley legend, Peter Thiel (see it here) where the most critical slides are highlighted.
Remember to unlock the pitch deck template that is being used by founders around the world to raise millions below.
Access The Pitch Deck Template
Your email address is 100% safe from spam!
They are working on a vision of the world in which obtaining plenty of data, and clean data, which is compliant is easy for companies to acquire and act on to deliver innovative products and economic growth. 
It's bringing together the existing, fragmented tools of AI, the cloud and data warehousing, to more efficient and intuitive data solutions that just work. 
Listen in to the full podcast episode to find out more, including:
The differences in raising money in and outside the US

What investors expect at each fundraising stage

What you won't find out reading TechCrunch

Mark Hookey's top advice for launching your own startup
SUBSCRIBE ON:
Facebook Comments