Lluís Cañadell chose to look a crisis in the face and turn it into a huge opportunity to leap into business as an entrepreneur.
On the Dealmakers Podcast, Canadell talked about communication, cultures that foster entrepreneurship or suffocate it, quickly grabbing a 10% market share, and how the fundraising environment today is extremely different than it was months ago.
Listen to the full podcast episode and review the transcript here.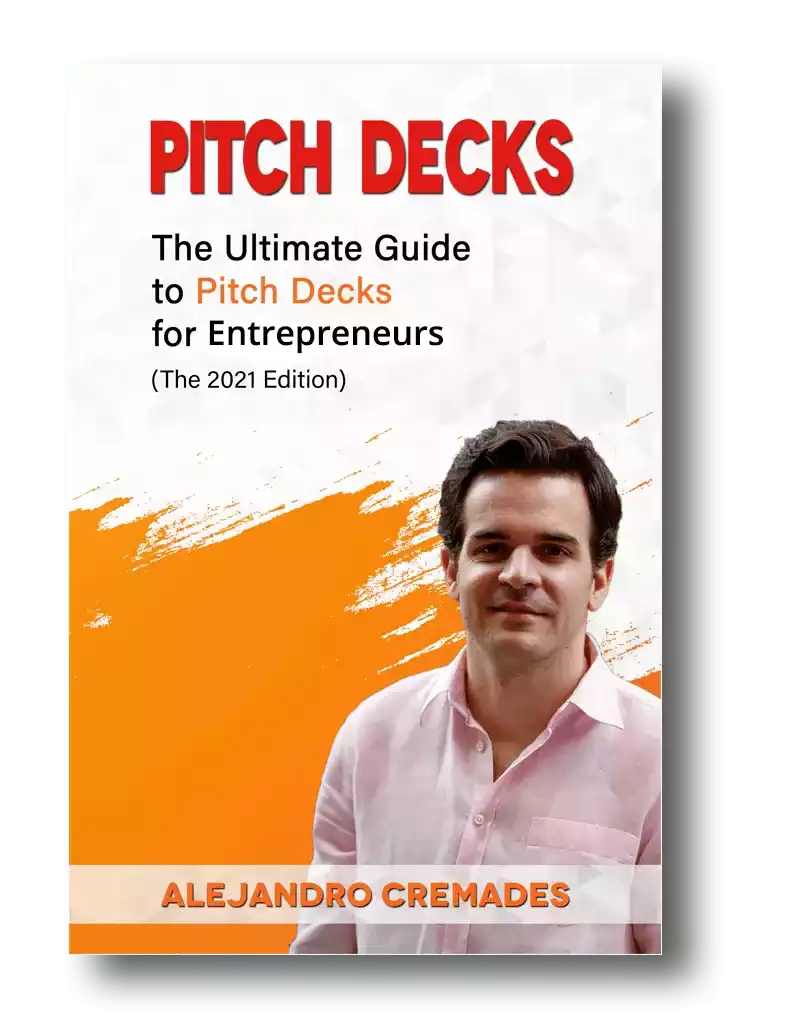 *FREE DOWNLOAD*
The Ultimate Guide To Pitch Decks
How Culture Influences Innovation & Entrepreneurship
Lluis Canadell was born in beautiful Barcelona, Spain. He counts himself fortunate to have grown up in a loving middle-class family, and been sent to a private school.
Spain has a wonderful quality of life in so many ways. It's a great place to raise children in many ways. Yet, he says that its European system of social democracy also has some flaws and drawbacks.
On the one hand, you have unlimited free healthcare and public infrastructure. On the other hand, he says there hasn't been much of an ecosystem to cultivate startups and entrepreneurial thinking. Certainly not to the extent you will find in the United States of Colombia.
While Canadell says that he was always fascinated with business, he never really considered a startup or entrepreneurship as an option. It was always looked down on as something you only did if you had no other options, and couldn't get a job. It was dooming yourself to a life of struggle and lack of direction.
Instead, he aspired to a career in investment banking and private equity. Though once he actually got into some internships and got a taste of the work, he quickly decided that it wasn't for him. He just didn't love the aggressive money-focused culture.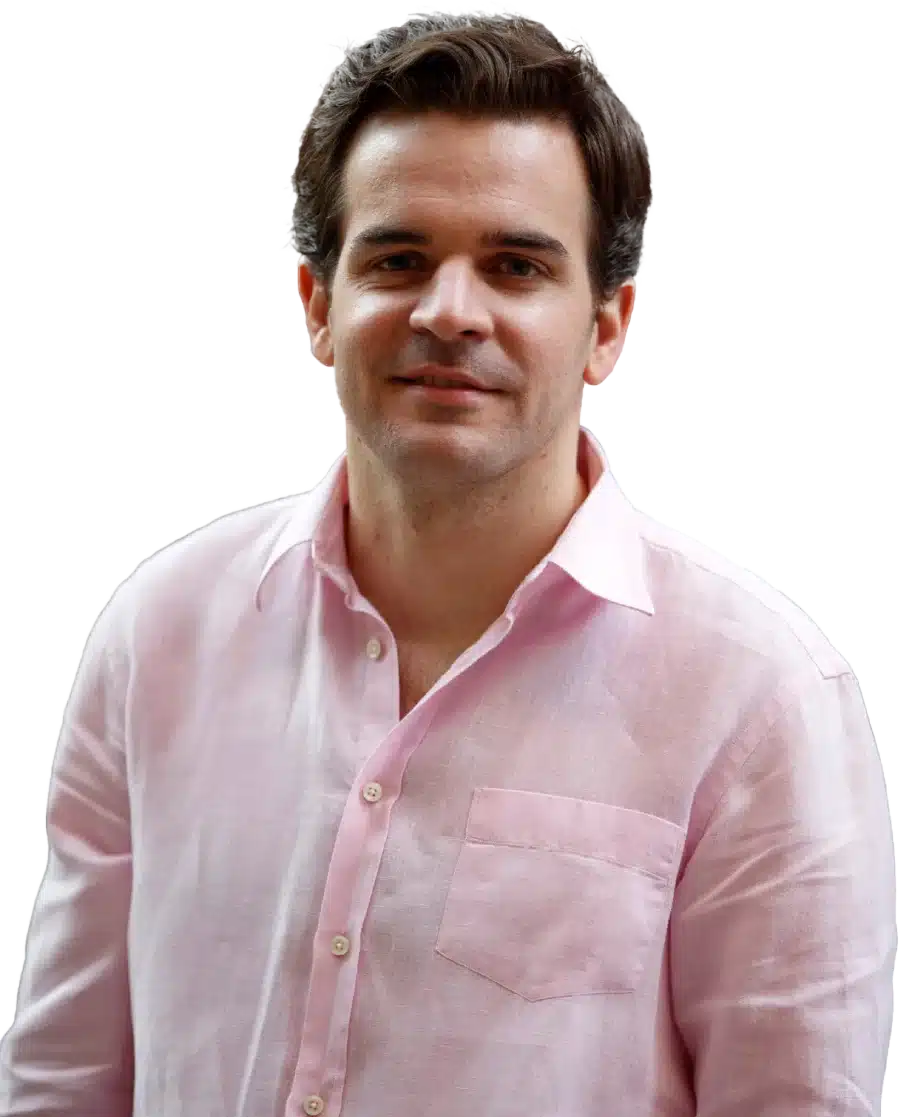 See How I Can Help You With Your Fundraising Efforts
Fundraising Process : get guidance from A to Z.
Materials : our team creates epic pitch decks and financial models
Investor Access : connect with the right investors for your business and close them
Working For McKinsey
This led him to switch to consulting, including spending time working at McKinsey. He spent two years there working on 11 different projects. As a business analyst, he was expected to learn new things, and entire industries fast.
There you might be thrown into the oil and gas business, and have just two or three days to get up to speed enough to make recommendations to senior executives that had been working in the space for decades.
Lluis says that was great preparation for becoming a startup founder. Learning the importance of understanding your customers' problems, but then having enough broad knowledge to converse and manage so many different things.
Like engineering and the cloud if you are not a technical founder. Or marketing if you are a technical founder.
His time there also taught him how to communicate and present well. Using a top-down structured communication framework. Including the value of time, and the need to be able to convey thoughts clearly and concisely, in a very short period of time.
Turning Crisis Into Opportunity
When COVID lockdowns hit, and the world went into a panic, Canadell says he wasn't even sure that McKinsey was going to make it. Even though it was considered one of the most prestigious corporations in his country, and the world, and lives on advising other businesses.
At the same time, he had seen others beginning to see some success in startups, including a friend that raised a $3M seed round.
For him, it felt like a moment of opportunity for disruption that the world hadn't seen for 100 years. So, he gave his notice at McKinsey, and as soon as travel restrictions were lifted, he packed up and moved to Colombia.
What he saw was 50M micro-merchants in Latin America. Yet, just a tiny percentage of them had gone digital. Even though smartphone use had great penetration, digitization just hadn't crossed over to these micro-businesses.
Treinta
In 2020 Lluis launched his own startup Treinta to help this transition.
Their freemium inventory management and bookkeeping solutions went viral and quickly scooped up 10% of the entire region's market as customers. Raising just $60M, they ended up with 5M business customers.
Storytelling is everything which is something that Lluís Cañadell was able to master. Being able to capture the essence of what you are doing in 15 to 20 slides is the key. For a winning deck, take a look at the pitch deck template created by Silicon Valley legend, Peter Thiel (see it here), where the most critical slides are highlighted.
Remember to unlock the pitch deck template that is being used by founders around the world to raise millions below.

Access The Pitch Deck Template
Your email address is 100% safe from spam!
Today, they are already in 18 countries, with headquarters in Colombia. They offer both free and premium services with a SaaS model.
Looking forward, his vision is that micro businesses and entrepreneurship are thriving and an attractive career choices. Not one which is seen as a last resort, or that means working 12 hours a day, every day, for minimum wage.
While visions are always expanding and there is always more to do, and it is never easy, he says that it is that possibility of having a dream come through that makes life interesting.
Lluis' Advice To Entrepreneurs
For those launching their own businesses, he says that his top advice is to make sure you enjoy every second of it. There will be ups and downs. It's an emotional roller coaster. That never changes. Not when you get to the next milestone or the one after that. So, decide to enjoy it.
Listen in to the full podcast episode to find out more, including:
How fundraising changes as you progress through different rounds
How much the fundraising environment has shifted away from easy money
Runway, and the pain of having to conduct layoffs
SUBSCRIBE ON:
Facebook Comments