Born and raised in the city of Los Angeles, Alex Israel has always wanted to reimagine urban mobility.
He has a bachelor's degree in business and economics and a master's degree in fine arts, filming, and production. His most epic contribution to the city and world is being a serial entrepreneur who has built purposeful brands.
Alex Israel joined us on the DealMakers Show to discuss his experience and his outlook for the future. His story will inspire you to think differently in your own entrepreneurial journey.
Listen to the full podcast episode and review the transcript here.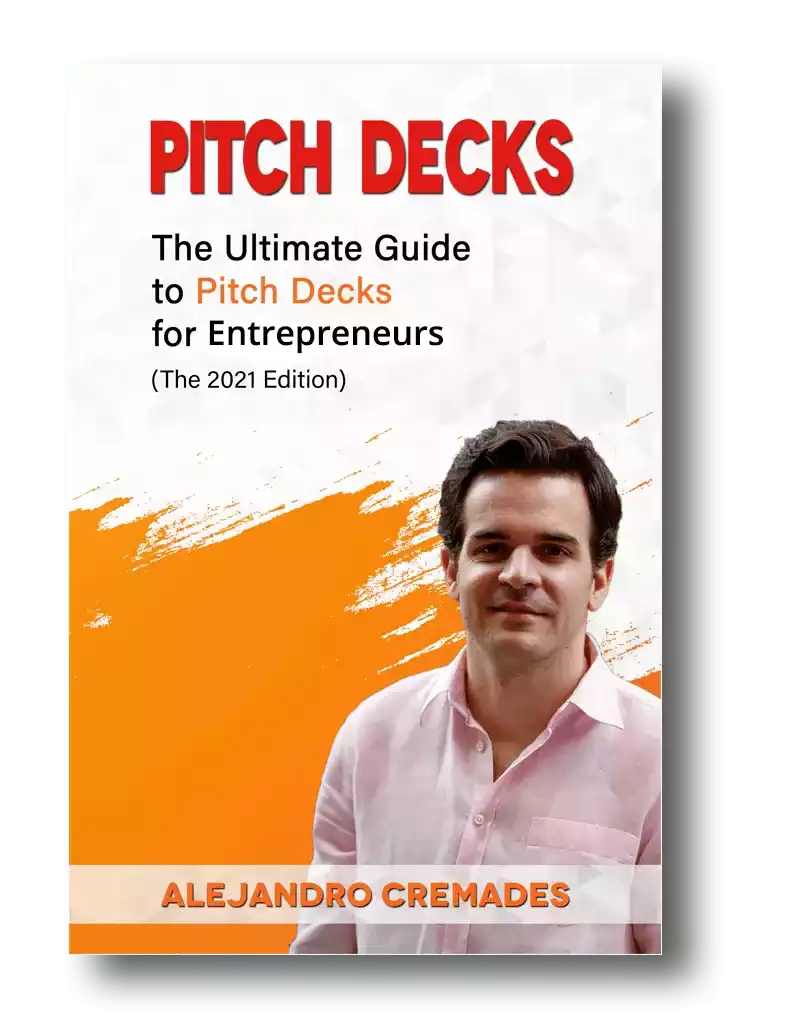 *FREE DOWNLOAD*
The Ultimate Guide To Pitch Decks
Here is the content that we will cover in this post. Let's get started.
Early Life
Alex was born and raised in Los Angeles, California, and attended the local high school there.
He loves the city and feels that whilst you can explore new areas, you can never get tired of it. He's the son of a psychologist and set designer who gave him the education that helped him complete high school before pursuing a college degree in business and economics.

In hindsight, he feels that he would have studied computer science. He went on and received a Master's of Fine Arts, and believes that both degrees helped him increase his creativity to come up with businesses that can work for the masses.
After completing his studies, he joined various businesses to hone his craft which included Viacom and Disney. 
Being an Angeleno who worked with Disney and had an impressive resume, many assumed that he would pursue a career in film or theatre-like his friends and family.

However, he decided to pursue entrepreneurship. After missing a movie because he wasn't able to find a parking spot, it sparked an idea, and Alex went on to create a business that would help people find parking spots all over the world.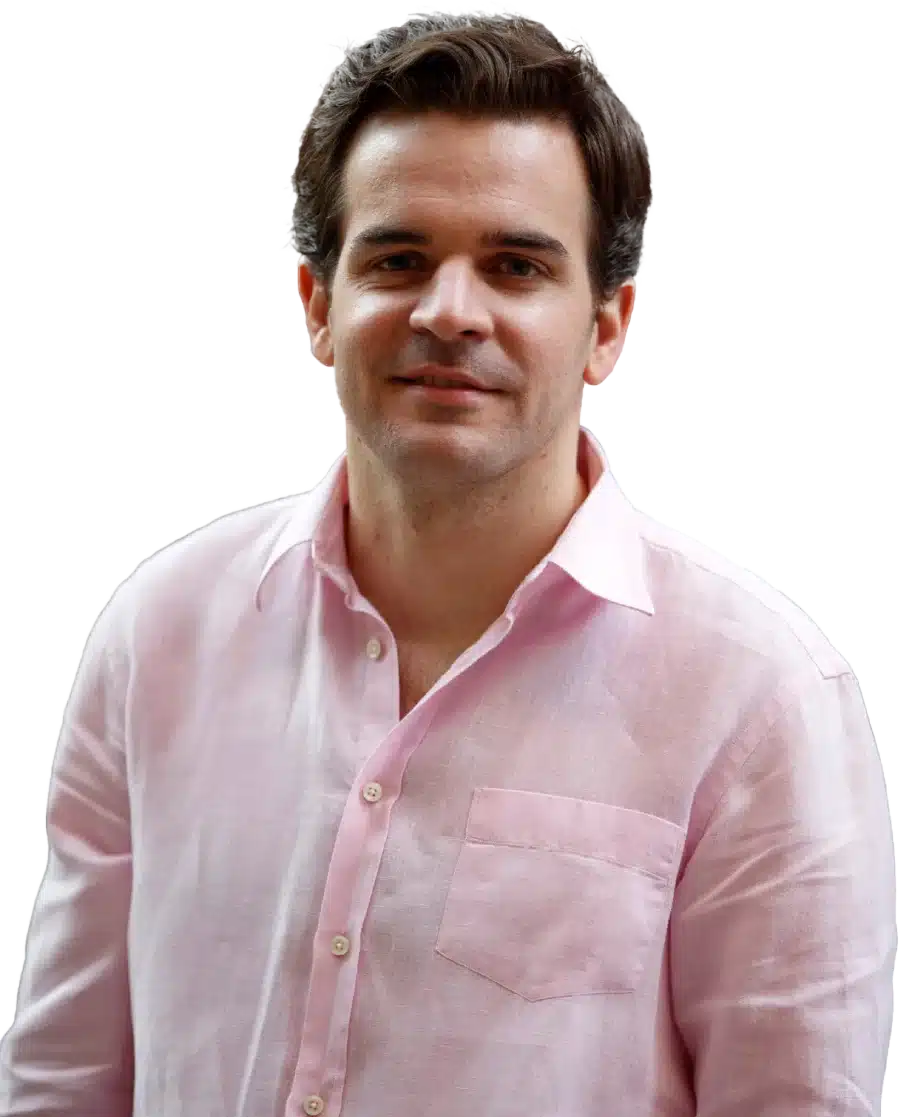 See How I Can Help You With Your Fundraising Efforts
Fundraising Process : get guidance from A to Z.
Materials : our team creates epic pitch decks and financial models
Investor Access : connect with the right investors for your business and close them
ParkMe
ParkMe was created in an effort to solve the parking problem in Los Angeles but ended up solving the parking problem for the entire world. The company provides real-time updates on parking spaces to consumers worldwide and licenses the data to companies like Google, Waze, and Porsche.

The company had a meteoric rise with Alex and his team raising $10 million dollars from venture funding and scaling the company.
The company aggregates data across the globe from the U.S. to India to  China. The main aim is to create a paradigm shift in parking and navigation whereby consumers are no longer directed to the front door of their final destination but are instead directed to a parking space or lots associated with their final destination.
The data millions of consumers see, showcased by companies like Google and Waze, is often provided by ParkMe. A complete revolution in our time.
Based on the success of the product, ParkMe was acquired by its largest partner, INRIX, one of the largest automotive data suppliers hence the acquisition was synergistic and natural.
The deal was delayed by another company trying to interfere but it eventually went through after 90 days. After the deal happened in 2015, Alex stayed around at INRIX running the business for two years as Vice President and General Manager
Incubating Metropolis
The goal of disrupting the parking space was still elusive. Fueled by the urge to reimagine parking, lead teams, and launch a new business, Alex founded Metropolis. Alex took the lessons he learned from ParkMe and built Metropolis.
The company went out in search of strategic investors. Alex defines a strategic investor as someone with an explicit desire to invest time (more than anything else) = into the business. Through experience, he observed that businesses often go sideways because investors and therefore the governing body, did not understand the core business The ideal situation is when investors can explain the business idea as fluently as the founder and are henceforth headed in a similar direction.
Metropolis' mission is to revolutionize parking by making it a checkout-free, seamless experience for customers, operators, and asset owners

The user can check-in seamlessly to any Metropolis-enabled parking structure or lot simply by driving in. Metropolis computer-vision technology will recognize the vehicle and welcome the customer. The gate will automatically be charged upon departure. This is the future of parking and autonomous commerce. The system eliminated the pain points associated with parking; waiting in lines, fumbling with cash, tickets, or validations.
The business has seen great success thus far in raising $60 million that has helped the company grow since 2017.
Storytelling is everything which is something that Alex Israel was able to master. Being able to capture the essence of what you are doing in 15 to 20 slides is the key. For a winning deck, take a look at the pitch deck template created by Silicon Valley legend, Peter Thiel (see it here) where the most critical slides are highlighted.
Remember to unlock the pitch deck template that is being used by founders around the world to raise millions below.

Access The Pitch Deck Template
Your email address is 100% safe from spam!
The company is very methodical in selecting investors to ensure that they are genuinely interested in investing in the business in the long term.

The result is that they do not deal with the spray and pray investors

In one instance, Metropolis was just 45 days from acquiring a third party for north of $300M but when the revenue of the company they were targeting fell off the cliff, they mutually understood that the deal was off the table. Alex has continued to partner with the investor and they are glad they didn't consummate the transaction. Working with investors you can trust is critical.
Listen to the full podcast episode to find out more, including:
How to develop ideas for a disruptive business
How to improve user experience to get more build a reputable business
Different ways that mergers and acquisitions can be successful
How to keep investors when acquisition deals go south
Importance of getting the right investors and how to vet them
His top advice on how working with naivety to success
SUBSCRIBE ON:
Facebook Comments