Casper Rasmussen has gone from consultant to founder and raised tens of millions of dollars for his fast-growing business, which has already expanded into eight countries in just two and a half years.
On the Dealmakers Show, Rasmussen shared his experiences in M&A and selling companies, moving from technical engineer to operator, the EV space, and choosing the right time to run with your startup idea. Plus, fundraising and extension rounds, and getting your go-to-market strategy right.
Listen to the full podcast episode and review the transcript here.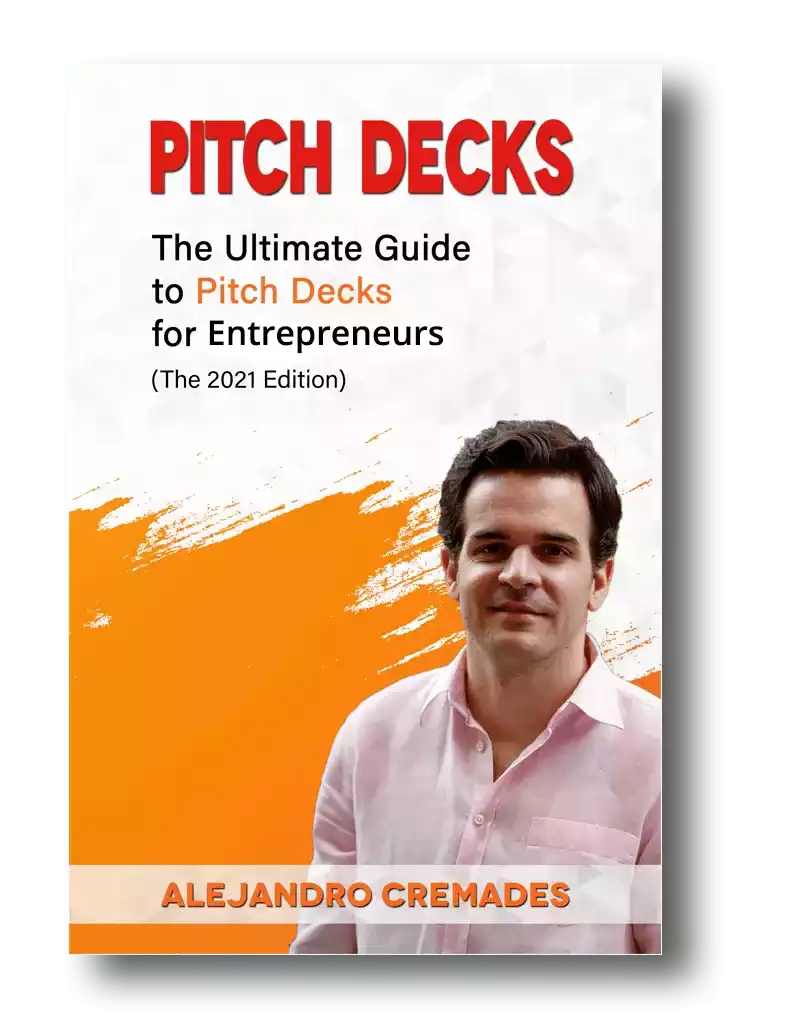 *FREE DOWNLOAD*
The Ultimate Guide To Pitch Decks
Selling Your Company
Casper Rasmussen was born and raised in Denmark. Always having a talent for physics and math, and coming from a family of engineers, choosing to study electronic engineering in university just seemed like the obvious choice.
It was in college that he first learned to code. Then finding out how much easier it was to troubleshoot and debug software than working on circuits, he began working in a new direction. Eventually, developing some of the earliest Android mobile apps.
This landed him his first real job in consulting on mobile apps. Moving up from mobile lead to CIO, and partner, he helped grow that company. Within seven years, they advanced into five countries in Europe, grew the team to 150 people, and sold the company.
During that same period, he was involved in launching two other startups. One in New York, and one in London.
They also acquired other startups before being acquired and eventually took that company through an IPO.
On going through the process of selling your company, Rasmussen said it was a six to seven-month process. One that began with a few exploratory meetings to make sure it was a good culture fit, and they were heading in the same direction.
Then the lawyers get involved, and it gets really intense. He says it is not something you can really fully prepare yourself for. In fact, just dealing with the lawyers and all of the questions during the due diligence phase became a full-time job for one of the founders for a good six months. Something few entrepreneurs' cofounder teams anticipate and budget for.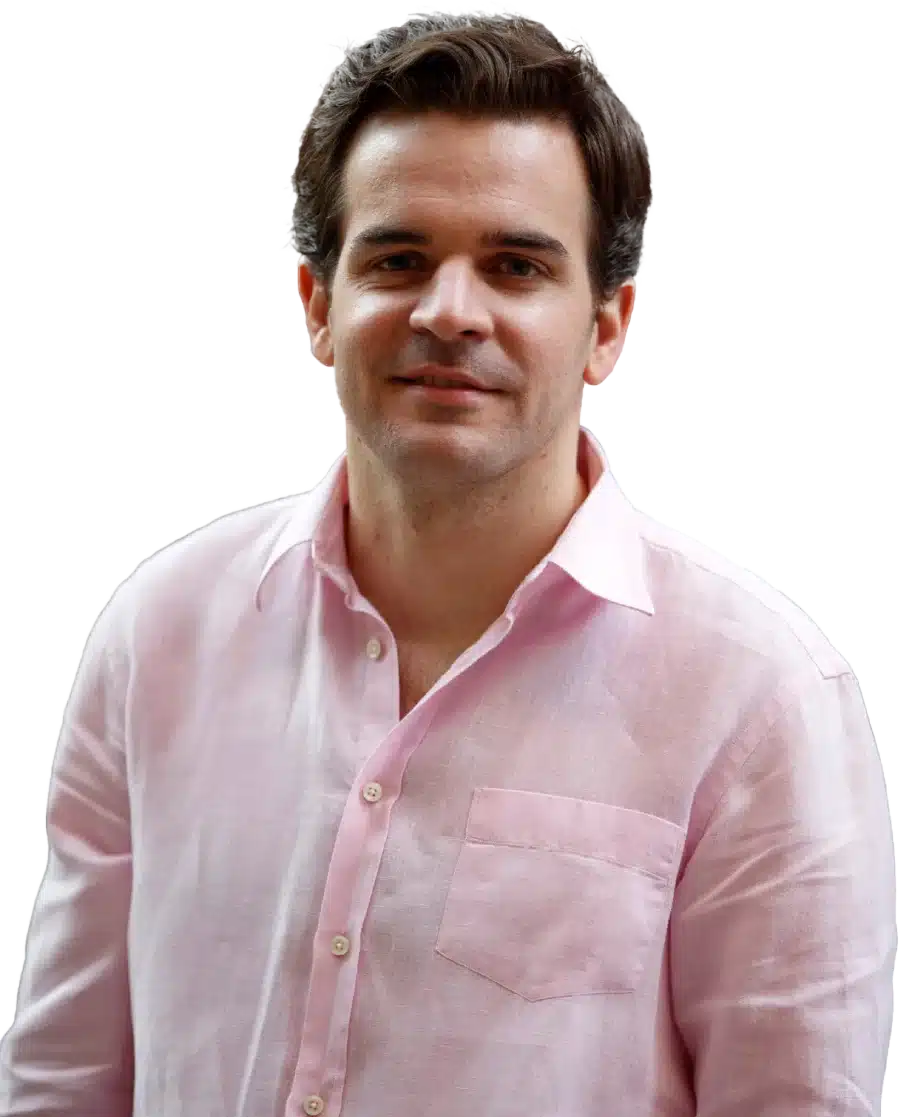 See How I Can Help You With Your Fundraising Efforts
Fundraising Process : get guidance from A to Z.
Materials : our team creates epic pitch decks and financial models
Investor Access : connect with the right investors for your business and close them
Choosing The Right Time To Run With Your Startup Idea
Casper says that his time in the consulting world gave him the advantage of being exposed to many different industries.
It was a great experience in terms of getting really good at building and launching things. They did that for over 500 different mobile apps. They really learned what to do, what not to do, and what really worked when it came to taking new technology live.
Yet, in this space, you normally aren't involved much after it takes off. Between this, and knowing that as a new startup entrepreneur, you may not get paid for a while, and how much hard work it could be, he was determined that when he tackled his own startup, it would be a strong idea that he could really commit himself to.
The exit from his previous company also provided the financial security and safety net to be able to move forward. He had some cash buffer and knew he could always go get another job if it ended up failing.
Casper and his cofounder began exploring the EV charging space; they focused on the software element, and how they could integrate into that.
Then things really came together to give them the confidence to dive in.
They saw others moving in that direction. Then they saw Denmark go from EVs being just 1-2% of sales over six years to jumping to 8% in six months; they knew the momentum was there.
With such large incumbent corporations eyeing this space, he knew they weren't going to make it just by bootstrapping. So, when they were successful in raising their pre-seed round for this idea, they knew they really had a startup idea to run with and launched Monta.
Monta
The initial concept for Casper's startup Monta was the Airbnb for EV charging points. Enabling businesses and other property owners which earn money when others charge up at their stations. It is a B2B, to B2C subscription business model.
In the past two and a half years, Monta has grown to 150 employees, serving eight countries in Europe, across 54,000 EV charging points.
Startup Fundraising
To date, Monta has already raised around $60M through several pretty rapid rounds.
Storytelling is everything which is something that Casper Rasmussen was able to master. Being able to capture the essence of what you are doing in 15 to 20 slides is the key. For a winning deck, take a look at the pitch deck template created by Silicon Valley legend, Peter Thiel (see it here), where the most critical slides are highlighted.
Remember to unlock the pitch deck template that is being used by founders around the world to raise millions below.

Access The Pitch Deck Template
Your email address is 100% safe from spam!
They started out fundraising by just going out to meet with angel investors and talking with them, with just a 10-slide pitch deck. They had an idea and were willing to quit their jobs and go all in. That was enough to put a pre-seed round in the bank. With investors interested in a way to participate in this trend, and without investing in electric car startups or other hardware.
Within six months, they had launched their product and were gaining traction in their home market.
For their seed round, they managed to secure their first term sheet within just around three weeks of pitching.
Over the next 12 months, they expanded into Germany, Sweden, and the UK, and gained more traction.
Eventually, they began to attract inbound interest from investors and agreed to take an extension round, based upon doubling their valuation.
Listen in to the full podcast episode to find out more, including:
Preparing for your fundraising rounds
Finding an effective go-to-market strategy
Hiring a CEO early
Casper Rasmussen's top advice when launching a business
SUBSCRIBE ON:
Facebook Comments