Rodolphe Ardant is a repeat entrepreneur, now on his way to designing a new world where businesses are able to empower and trust their teams with spending company money, without giving the accountants a heart attack. 
During our interview on the DealMakers podcast, Ardant shared a peek into his mindset, his passion for problem solving, the problems that technical founders face, finding product market fit, fundraising when investors don't get your product, and when to sell your startup. 
Listen to the full podcast episode and review the transcript here.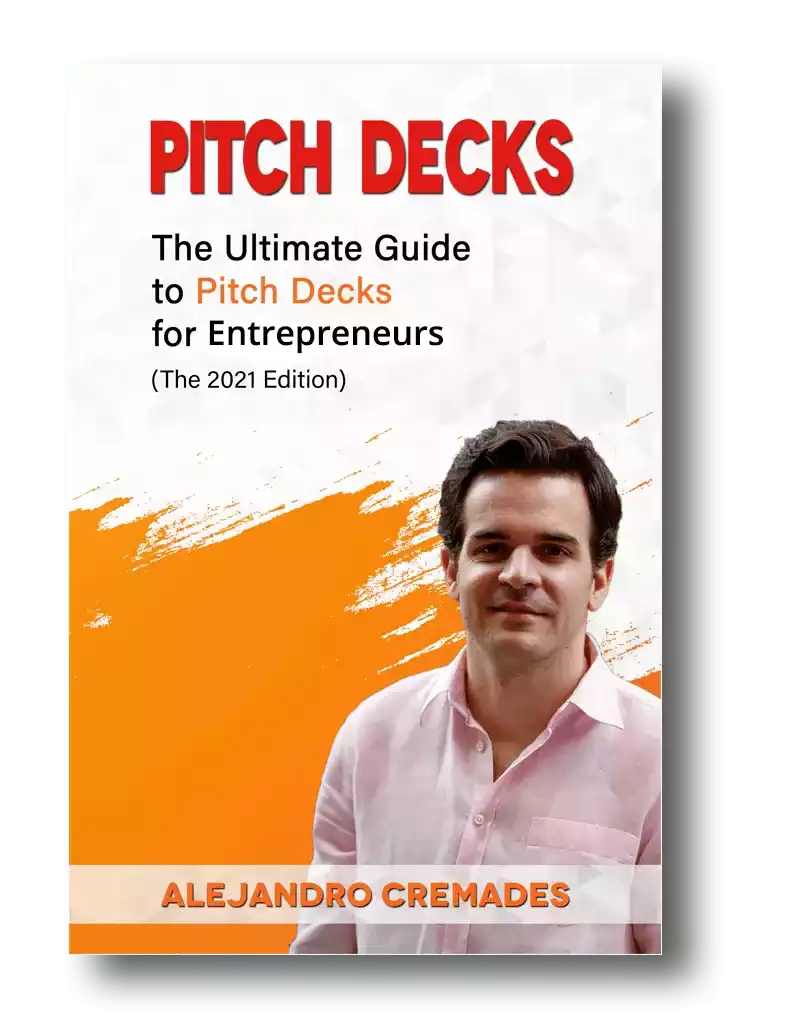 *FREE DOWNLOAD*
The Ultimate Guide To Pitch Decks
Here is the content that we will cover in this post. Let's get started.
What Being An Entrepreneur Is Really About
Like many, if not most of the highly successful entrepreneurs that I've met and have been featured on the Dealmakers Podcast, Rodolphe spent much of his childhood traveling. 
His father worked in a bank in Europe. That meant after being born in Paris, France, they ended up moving every few years. They spent time in Italy, Greece, Morocco, Tunisia and India, where he ended up going to college. Then he completed his Master's degree in the USA.
Traveling as a child and moving to different countries is different than vacationing as an adult, or even searching the world for ideas during a break between selling and starting companies. You are forced to land in completely foreign places, figure it out and make your way. 
You have to rebuild from scratch with every destination. You are adapting to the environment around you, meeting people and building new relationships, and even learning new languages with completely different symbols. You make a lot of blunders, but you just figure it out. 
Ultimately, you learn to just embrace the ambiguity of new situations. It is very, very much like launching yourself into a startup business.
Engineering Mindset
Rodolphe says he always did well at science, math and physics in school. Though he also really thrived on finding problems to tackle and coming up with creative solutions for them.
This is what you do every day as a startup entrepreneur. You find problems to solve, creatively come up with solutions, and do a lot of tinkering and reiterating to get it right. He says this is not only true of your product, but also when it comes to building the company and organization. It is a chain of little (and often large) problems to solve.
Of course, IQ, university degrees and technical skills don't mean you won't make significant mistakes when it comes to your own startup. In fact, very technically strong founders often run into the challenges that Rodolphe and his cofounder had when they launched their first company together.
Learning In The Trenches
The best way to learn startups is to jump in and start doing. Hopefully with some great advisors and resources to guide you. 
Rodolphe's first venture was Wozaik. He and his cofounder dove into building the technology and tech product. They spent two years building. 
Then they realized that despite the fact the technology was great, it was completely useless. They had built a product that wasn't essential. People weren't going to pay for it. 
They reiterated and ended up working in partnership with Google to help enterprise customers get in front of internet users on their favorite websites. They had found a working business model. Then Google banned them. 
They realized that they needed to alter the DNA of the whole company. They had to shift from being technical to being a sales organization. Being technical founders that would effectively be a whole other business they would have to learn and develop.
Instead, they saw the potential for partnering with another company to extend their sales potential. They started talking about this with their customers, who in turn became interested in acquiring the technology. 
They ended up with a very attractive bid from french media group Solocal. Although it was financially a successful exit, he says the learning he got out of the full cycle experience was even more valuable. 
Looking forward to his next rodeo, he vowed:
To focus on building something that many people would want and had real business potential

To focus more on learning about the customers and the value they wanted, instead of spending time on events and self-promotion

To focus on perfecting the idea, and letting the money follow it
He says that even in Europe, which isn't famous for a strong fundraising or VC scene, even years ago, if you had and have the right idea, finding the resources, partners and financing will be relatively easy. 
Spendesk
After a year with the new parent company Rodolphe says he realized that he was wasting precious time working as a cog in a big organization. He says if you are not learning and pushing yourself, you are burning time and no salary is enough to make up for that. 
He then stumbled into the problem that most growing and big companies face. That is the temptation to centralize control and create limiting processes to control spending. It sucks the life out of the mojo startups grow on when they have strong team members and decentralized decision making, and empower them to make spending decisions. The challenge in a big company is maintaining great records and bookkeeping and still being able to operate at optimal velocity. 
He took up this challenge, with Spendesk. His latest startup that offers a spend management platform with employee credit cards, and automated reporting for the finance department with great clarity on what's happening with spending.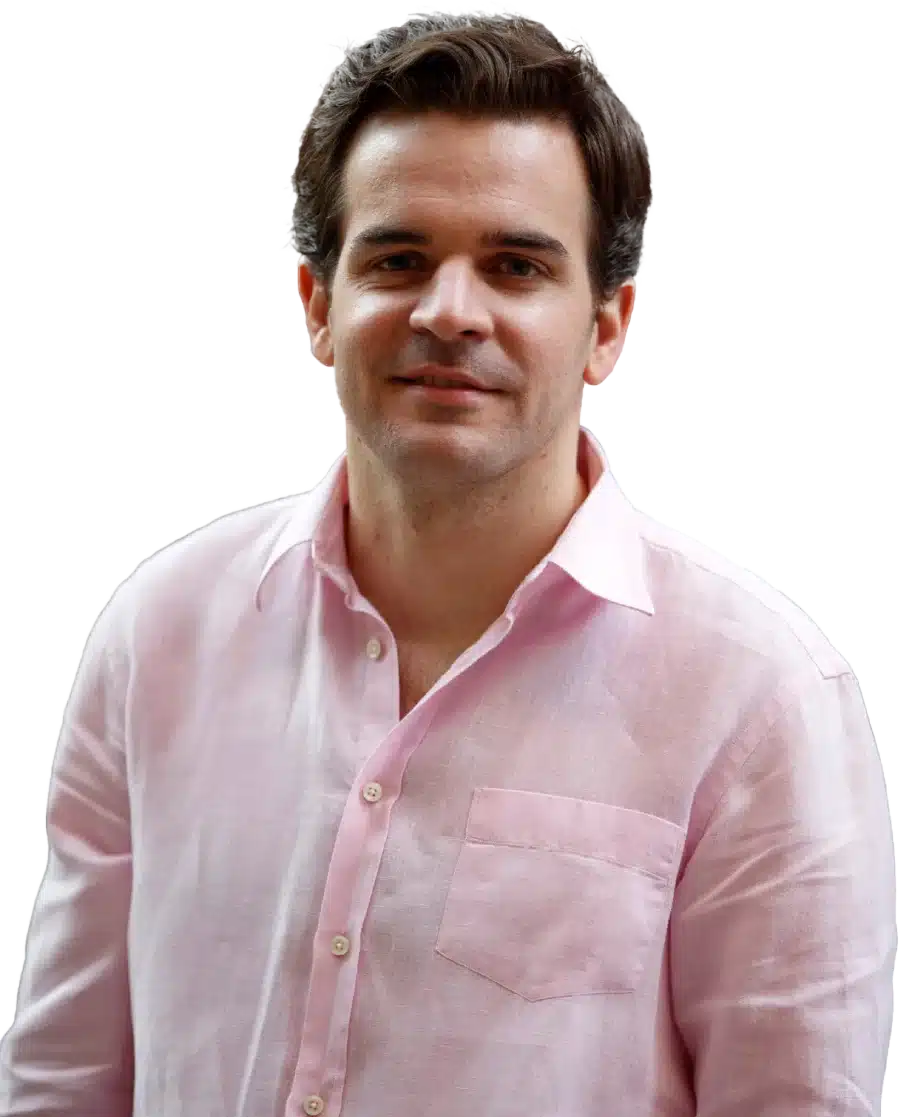 See How I Can Help You With Your Fundraising Efforts
Fundraising Process : get guidance from A to Z.
Materials : our team creates epic pitch decks and financial models
Investor Access : connect with the right investors for your business and close them
They've already raised close to $68.5M, and double their team size in the last year to 240. They have four international offices and more than 2,000 customers. 
Storytelling is everything which is something that Rodolphe was able to master. Being able to capture the essence of what you are doing in 15 to 20 slides is the key. For a winning deck, take a look at the pitch deck template created by Silicon Valley legend, Peter Thiel (see it here) where the most critical slides are highlighted.
Remember to unlock the pitch deck template that is being used by founders around the world to raise millions below.
Access The Pitch Deck Template
Your email address is 100% safe from spam!
Listen in to the full podcast episode to find out more, including:
How to raise money when VCs don't get your product

Strategies for getting your first customers

How Spendesk works
SUBSCRIBE ON:
Facebook Comments