Niall Murphy has raised tens of millions of dollars to build the foundation of the connected future of everything. Given his past predictions and business successes, his vision of what's next is something all individuals and business should be tracking.
During our interview on the Dealmakers Show, Niall shared his journey through taking companies full cycle, choosing investors, the key to surviving when you are too early to market, and the biggest precursor for startup success.
Listen to the full podcast episode and review the transcript here.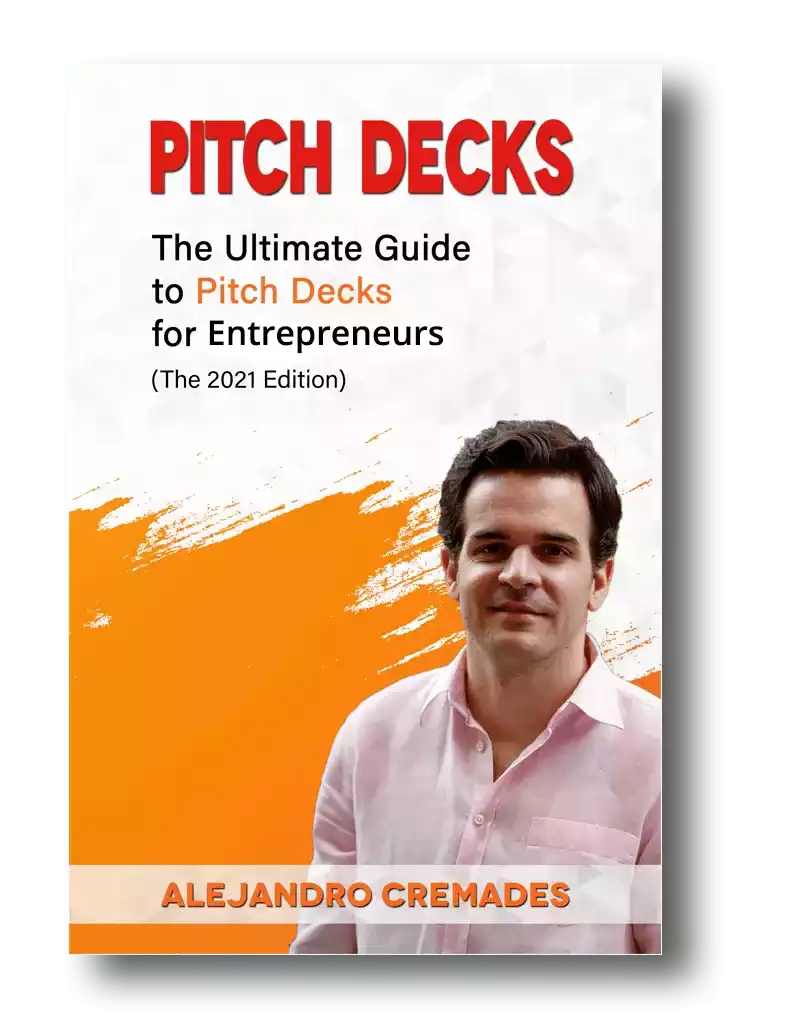 *FREE DOWNLOAD*
The Ultimate Guide To Pitch Decks
Here is the content that we will cover in this post. Let's get started.
New Perspectives From: Travel, Adversity & Entrepreneurship
Niall Murphy was born in Northern Ireland in the turbulent times of the 1960s. His parents then moved the family to South Africa during the changes happening there. 
He attended school in South Africa, and graduated with a degree in computer science during the years of Nelson Mandela coming into the presidency. In fact, Murphy had the great benefit of being involved in policy making and even writing a speech for what may be one of the great innovators and entrepreneurs of our time, in a different way. 
He was inspired by Mandela, and his attitude, and says that his experiences definitely gave a new perspective on adversity. No matter how challenging business and life can be, most won't have to deal with it on that type of level. 
Niall's father was also an entrepreneur who started his own business when they arrived in South Africa. 
All of these experiences helped prepare him for becoming a global entrepreneur and navigating all of the new situations that come at a person on an entrepreneur's journey. 
His passion for climbing mountains has also prepared him as an entrepreneur. He has navigated his way almost 23,000 feet up into the Andes Mountains. Once on the icy Alps, he recalls slipping and sliding towards the edge of a cliff. It seemed almost inevitable he would go over, only for some miracle to leave him resting on the edge, with just his feet hanging over. The keys to mountaineering he has learned from his guides are patience and to just keep putting one foot in front of the other. Oh, and not to panic! Stay calm, look at the tools at your disposal and keep climbing upwards. 
Startups
Why go small when you can go big? Niall's first venture was launching one of the first internet service providers in Africa. A joint venture with Sprint, that grew in Zimbabwe and South Africa, before being acquired by what is now Edge in the UK. 
Next, with cofounder Daniel Erasmus, Murphy started the Digital Thinking Network. An organization that still operates out of Amsterdam today. It's all about future thinking and running future focused scenarios, and then considering what actions are best to take today given those projections. 
It's been working out pretty well so far. 
His next venture was The Cloud. A WiFi startup launched by George Polk and Niall out of the UK.  They pioneered hotspots in hospitality locations, with a deal to provide 3,000 hotspots to start. After becoming the number one provider in the United Kingdom, The Cloud partnered with Intel to become a public WiFi operator across Europe. 
They even landed a huge deal with Apple to pre-provision every iPhone to work on their network across Europe. Post-2008 crisis they found the opportunity to roll-up about 10 other companies through acquisitions and fast track scaling. Of course, now WiFi is just a part of our environment. Along came Skype, with a sizable offer and a nice exit. 
The Precursor To All Startup Success
After selling The Cloud, Niall did a stint in angel investing. From his own experiences and watching other startups make it or not, he found the one biggest precursor for success is the people and the ability to bring together a great team. 
You can have a fantastic product, and see it go to waste because the founders can't build a great team. Whereas you can have a fantastic team, and they can go out and find business, an idea or product and make it highly successful. In fact, focusing on the team and people you surround yourself with is Niall's top piece of advice for other entrepreneurs today. 
This may not only apply to your founding team, but also the broader employee base, business partnerships and investors. 
Throughout his various ventures, Murphy has raised money from other angels, VCs, and strategic investors. Finding a good fit and building the right ecosystem with investors can be far more important than just the money. Being strategic about your long term plans when choosing the right investors to partner with is critical. Such as with Niall's latest venture, where he looked forward to where he believes EVRYTHNG's target customers will be in the future — choosing to align with investors in those market segments early on.. 
Storytelling is everything which is something that Niall was able to master. Being able to capture the essence of what you are doing in 15 to 20 slides is the key. For a winning deck, take a look at the pitch deck template created by Silicon Valley legend, Peter Thiel (see it here) where the most critical slides are highlighted.
Remember to unlock the pitch deck template that is being used by founders around the world to raise millions below.
Access The Pitch Deck Template
Your email address is 100% safe from spam!
EVRYTHNG
After investing in other startups, Niall says he was ready to get back in the driver's seat himself. 
Looking forward again, he foresaw the Internet of Things and Web of Things, and deduced that it is only a matter of time before every physical thing will be connected by the internet in one way or another. 
He began bringing together top minds in this space from MIT, Eastern Europe and Switzerland. Then found a lead customer to run with. That was the beginning of EVRYTHNG. EVRYTHNG provides digital identities for the world's consumer products, includingbrands like Ralph Lauren, Moet-Hennessy, Lululemon, Puma, Unilever, and other Fortune 500 companies. Today EVRYTHNG pushes monthly recurring revenue growth of over 50%. 
In just a few years, Niall says he expects everything — every physical item — will be able to be scanned with your mobile device, and you'll be able to find out everything associated with it. 
This is only likely to become more important in a new world where we won't own physical things, being green is a mandate and physical goods will just be a service. We are already seeing this servitization of everything from food to vehicles, housing, mobile phones, appliances, and even clothes.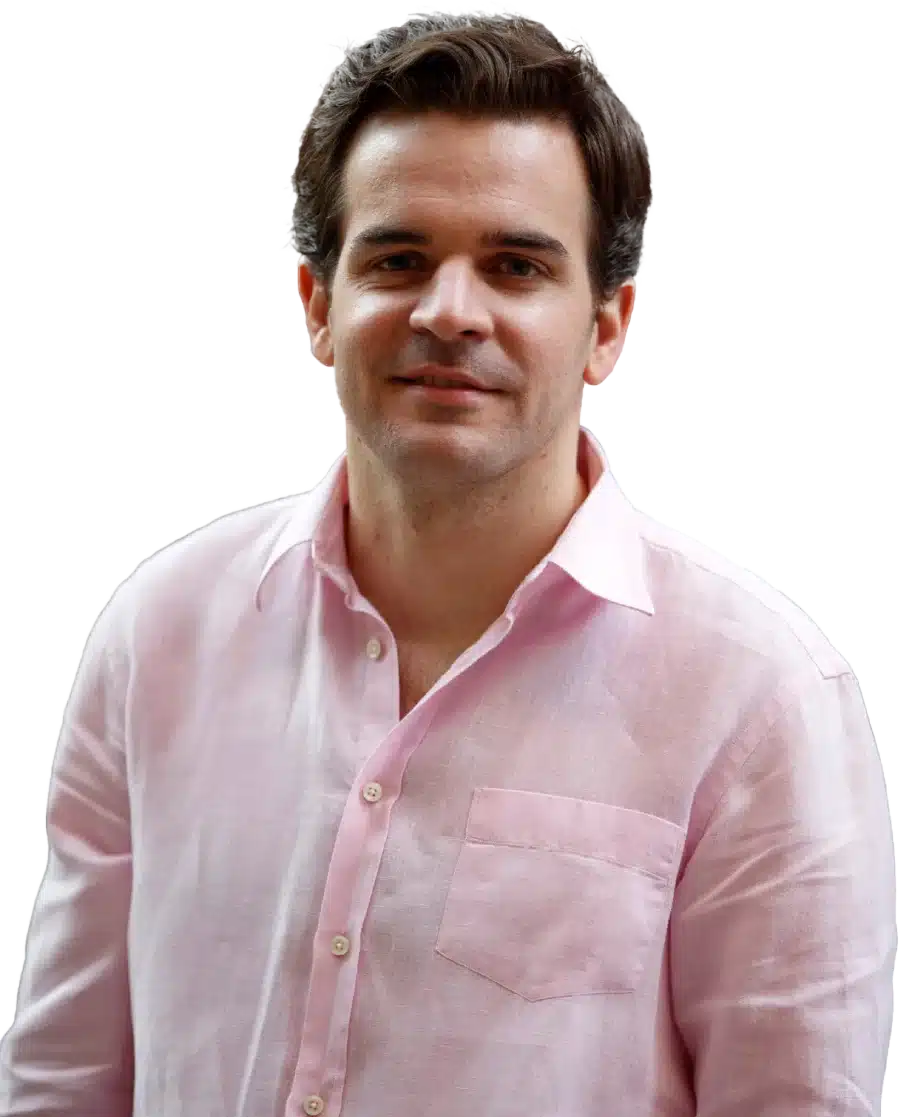 See How I Can Help You With Your Fundraising Efforts
Fundraising Process : get guidance from A to Z.
Materials : our team creates epic pitch decks and financial models
Investor Access : connect with the right investors for your business and close them
Listen in to the full podcast episode to find out more, including:
How to handle being years ahead of your time and early to market

The differences in starting up on different continents

The real definition of being an entrepreneur
SUBSCRIBE ON:
Facebook Comments