After being robbed on the beach Amir Elichai vowed to transform the emergency services industry. His startup has been making great strides to thrust 911 services around the world into the future.
During our interview on the DealMakers podcast, Elichai shared how he learned the fundamentals of the art of entrepreneurship, how the Startup Nation has seen its tech startups multiply by 6x in the past 10 years, and how he started on the other side of the table before becoming a startup founder himself. Plus, the key elements to successfully raising a seed round, and changing investor expectations at each funding round, COVID's impact on businesses, and how a 911 call sparked a global transformation in emergency services.
Listen to the full podcast episode and review the transcript here.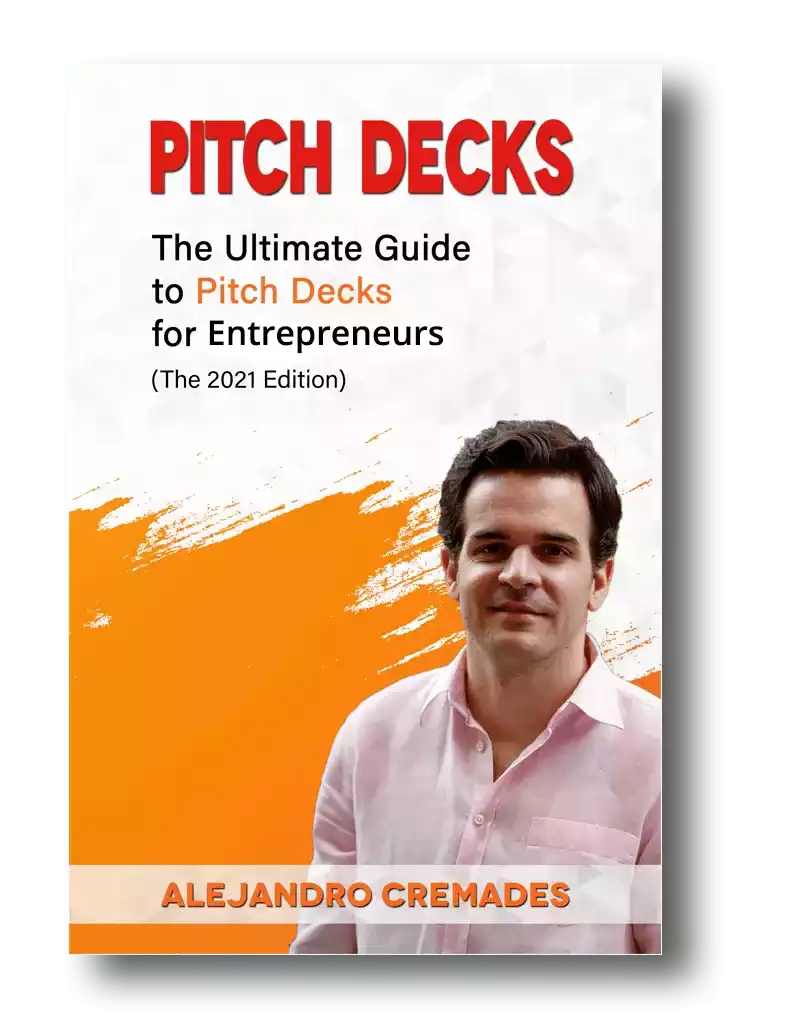 *FREE DOWNLOAD*
The Ultimate Guide To Pitch Decks
The Art Of War For Entrepreneurs
Amir Elichai was born and raised in Tel Aviv, Israel, right in the heart of what is now known as the 'Startup Nation'.
Even though neither of his parents was business owners themselves, Israel is by nature a very entrepreneurial culture. Amir's father worked in the aerospace industry and his mother in healthcare. It wasn't until the mandatory military service that he really began to be instilled with some of the core fundamentals of entrepreneurship.
In many ways launching yourself into startups is like marching into battle.
Perhaps the first similarity is being thrown into a completely new form of organization at a young age. You are out on your own. You'll have to learn and adapt to new sets of rules on the fly. You are faced with brand-new situations and dilemmas you have to overcome.
Lessons Learnt in the Military
In the military, you learn to adapt to operating under pressure. You have to learn to work in teams and as part of a big team, and small units. And how to motivate others.
In many ways, it is very similar to forming a small group of cofounders and going to battle alongside them against big corporate giants.
In fact, his top advice for his kids and other entrepreneurs is not to compromise on hiring great talent. To succeed a company needs two things; good people and cash flow. If you hire good people, they will bring in the cash flow. These are the people who are watching your sides and back as you go to war. Do you really want anything less than the best of the best? Not if you want to come out alive on the other side.
After finishing his service Amir launched himself into another adventure. He moved halfway around the world to NYC with his girlfriend.
It was a moment when he was immersed in a big brand new culture. One with plenty of moving pieces of its own, and many diverse opportunities.
This time he had far more freedom to think outside of the box.
After working for the ministry of defense he got into investment banking, though was encouraged to go back to school to get a degree. He saw the law as an important sector of knowledge to be captured. No matter what type of company of your own you want to build in the future, there is going to be a lot of legal involved. Everything from incorporating investor term sheets, employee and vendor contracts involves some type of legalese. You can save a lot by having a good fundamental knowledge of the law.
So, he returned to Israel and went to law and business school.
Starting On The Other Side Of The Table
Before going at it with his own startup Amir began by inserting himself into the startup ecosystem on the money side of the deal.
He helped other startups raise millions of dollars while building an investment vehicle of his own. He recalls receiving 1,500 or more pitches in a short period of time.
This gave him a perspective on fundraising which is rare among entrepreneurs. He got to see what investors really need, and how they view pitches. He got to see which sectors were really taking off, and what trends were emerging.
It was great preparation for his own venture.
Carbyne
One night at the beach completely changed Amir's career trajectory. He and his girlfriend were robbed.
He tried calling the emergency services. They. wanted to know his name, where he was at, what was happening, and more. He found it mind-boggling, that with all the technology around us, that this system was so inefficient and antiquated. After all, it's far easier and more intuitive to get an Uber, than to get help in an emergency.
He spent the next months investigating this problem and validating it. He came to the conclusion that not much had changed in this sector since Bell invented the telephone.
It may not have been the sexiest industry that would attract a lot of competition, but it was big.
This was the start of his startup Carbyne. A transformative SaaS company providing a more advanced form of emergency services. They equip governments worldwide with an enormous amount of relevant data for handling 911 type calls. With a vision to make this service virtually autonomous in the future.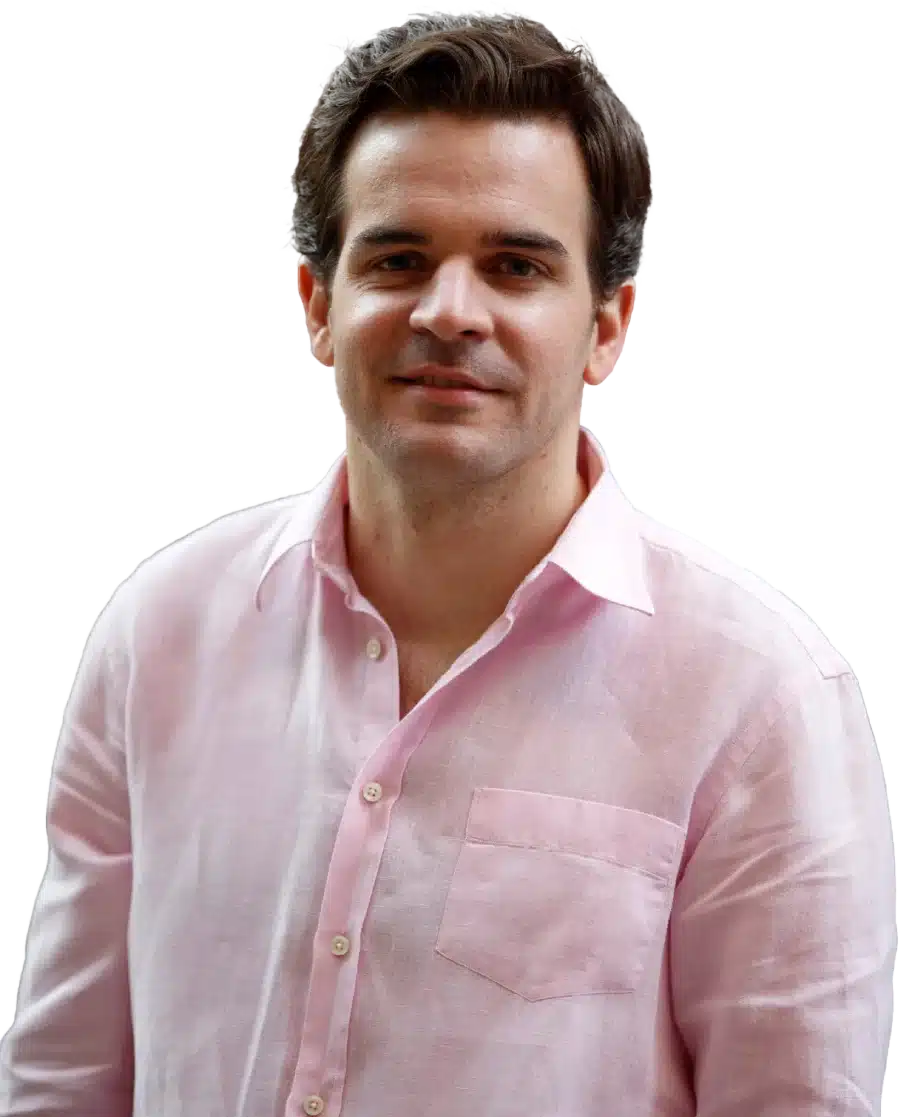 See How I Can Help You With Your Fundraising Efforts
Fundraising Process : get guidance from A to Z.
Materials : our team creates epic pitch decks and financial models
Investor Access : connect with the right investors for your business and close them
They've already raised at least $60M, and had over 100 employees in four offices around the world. They now handle around 1.3M emergency calls each day.
Storytelling is everything which is something that Amir Elichai was able to master. Being able to capture the essence of what you are doing in 15 to 20 slides is the key. For a winning deck, take a look at the pitch deck template created by Silicon Valley legend, Peter Thiel (see it here) where the most critical slides are highlighted.
Remember to unlock the pitch deck template that is being used by founders around the world to raise millions below.

Access The Pitch Deck Template
Your email address is 100% safe from spam!
Listen in to the full podcast episode to find out more, including:
How Carbyne is transforming emergency services
What's most important when raising a seed round
How investor expectations change with different funding rounds
Surviving business emergencies like COVID
SUBSCRIBE ON:
Facebook Comments